Your new movie Silent Retreat - in a few words, what is it about?
Silent Retreat is a psychological horror film that throws several horror sub-genres into a blender and makes one delicious smoothie.
How did the project fall together in the first place, and how did you happen upon the film's story by Heather Smith and Taryn Stenberg - and what was your collaboration with them like?
I met Taryn at a time where I was shopping a teen slasher script. I had just begun doing professional production work assisting a local cinematographer and I really wanted to make my own feature films. My screenwriting advisor, who ironically had the same name as the serial killer in my slasher script, advised me to develop a niche so that they could better sell me as a writer. He said I should stick with horror. I knew that my slasher script was probably a bit too expensive for a first film and I knew I needed to come up with something that had a small cast and only one or two locations. Around this time I met Taryn and asked her to have dinner with me at the Olive Garden. Big Spender. She told me that she wrote an unproduced short screenplay called ďShatteredĒ with her best friend from high school, Heather. The timing was perfect, it had all the raw ingredients I needed. The only problem was the script only had about 30 pages so Taryn and I discussed some ideas and she began working on a longer version that was 50 plus pages. From there, I took those 50 pages and expanded it to a 100 page screenplay that went through many drafts. It was a semi-finalist at Screamfest LA. Once I secured the beautiful lakeside cabin in Big Bear, I re-wrote the script again to specifically fit that location. I then asked Heather to review the script who had some notes, some of which were incorporated into the final draft of the screenplay. It was a long process.
What were your sources of inspiration when scripting Silent Retreat - and any personal workplace "bonding" experiences you can relate your movie to?
Iíve never really been on one of these ďbondingĒ retreats but I did once have a friendly boss like Dale and some of the dialogue is taken directly from things people have said at various jobs. Thereís a directorís commentary on the DVD where I discuss my inspiration for making the film in greater detail.
As Silent Retreat has both its terrifying and funny bits, do talk about your movie's approach to both horror and comedy for a bit!
Someone once told me that horror and comedy are basically the same. In comedy, you set up the joke. In horror, you set up the scare. Itís difficult for me to differentiate the two. I try to keep the mood very playful on set because I believe it stimulates creativity. Making a movie is very, very hard work so I try to make it as fun as possible. With the comedy scenes, we tried our best to carry over the mood on set and capture it on camera. Thereís a making of documentary that will be released soon if youíd like to know more about this process. With the horror scenes, thatís on the actors to make that believable. Itís not easy. Theyíre doing all the work, I just try to guide them in the right direction.
What can you tell us about your overall directorial approach to your story at hand?
Iíve worked professionally as an editor for quite some time. My approach is to get as much coverage as I possibly can and then make it come to life through the magic of editing. As a director, I work intuitively and some of my crew probably feel this a pain in the ass because I like to be able to move the camera as quickly as shot ideas pop into my head. Beautiful shots usually take some time to set up but much like Veruca Salt, I donít care how I want it now! My approach with actors is not to try to capture the script but to make something come alive thatís even better than the script. I feel that each scene has a life to itself and sometimes itís healthy and sometimes itís sick. I just try to make every scene as vivacious as possible. Itís got to entertain me because if it doesnít entertain me then how is it going to entertain anyone else?
Please talk about the cast for a bit, and why exactly these people?
Iíve noticed that the actors who ended up getting cast had a very innate understanding of the character they were reading for. My casting director Pam Gilles held auditions in Los Angeles while I was in London. I had no interaction with the actors and only watched them on video. Their auditions were recorded and uploaded online so I could watch them. I like to see them how the audience sees them. I didnít give them any notes, their notes were in the script. The actors brought the characters to life on their own. Thatís how I knew they would work.
Silent Retreat uses only limited locations - so do talk about them, and what were the advantages and challenges filming there?
From a production standpoint, having one or few locations is a huge advantage. There are a lot of people and heavy equipment to move so not having to move it often means more time filming. About 10 of us actually lived in the lakeside cabin while filming, so we basically were making a movie in our (temporary) home. This kept the production cost down and helped make things more efficient on set. From a story standpoint, you are limited by having fewer locations so it forces you to be more creative.
What can you tell us about the shoot as such and the on-set atmosphere?
Making movies is hard work and some of us didnít get along but that happens on every movie and the truth is it could have been a lot worse. Overall, the production went smoothly and there was a very close, fun, friendly vibe on set. It was almost like a family.
Anything you can tell us about audience and critical reception of your movie yet?
I find it interesting how the reception to the film has been so all over the map. I think thatís the sign of a good movie because audiences and critics find so many different things they like or dislike about it. The most common complaint is that the pacing is too slow. I just donít agree, especially since I cut about 10 minutes out of the film to make sure the film moved along somewhat quickly. The pacing is relative to how much you like the characters. If you enjoy the characters, you wonít find the film slow because you get to experience what it is like being on vacation (well, a retreat) with these people. This period of time is very important to their character development. Without the time to get to know them, why would anyone care what happens to them? I also suggest watching the film again, I doubt you will notice the pacing the second time around. There is so much hidden throughout the movie that it really requires a second viewing to take it all in.
Any future projects you'd like to share?
I donít want to jinx any of them. Iíll just say that Iím working on bringing the teen slasher that I mentioned to life and a prequel to Silent Retreat.
What got you into filmmaking in the first place, and did you receive any formal education on the subject?
Iíve just always been compelled to tell stories and film is my preferred medium. I took some film courses in high school and at a community college but most of my education comes from making my own short films and doing various crew jobs on movies and commercials.
What can you tell us about your filmwork prior to Silent Retreat?
I made a short horror film called Kill Devil Hill. Itís on IndieFlix and there is probably a copy floating around on YouTube. I hope to turn into a TV mini-series one day. Itís kind of cross between True Detective and The X-Files. Iíve edited countless commercial, industrial and educational videos. You may have seen some of my work on TV from time to time.
How would you describe yourself as a director?
Bob Zemeckis described himself as a storyteller when asked if he preferred writing to directing. I guess I feel the same way. Itís all the same to me. Iím intricately involved in my films and itís very hard for me to separate the various roles. No offense to the makeup team who did a fantastic job but I remember several occasions where I took a spray bottle full of fake blood and sprayed it on an actorís face. We were rushed for time and Iím very particular about the wounds. So, for that short stretch, I was the makeup FX guy. At times, I also helped moved lighting equipment. I think Rick, the producer, yelled at me (kindly) for doing that once. Heís like, ďPut that down, weíll get someone to take care of it.Ē Iím passionate about making movies and when I see something that needs to be done, I just do it. We are all part of a team. We all have the same job, which is to make a great movie.
Filmmakers who inspire you?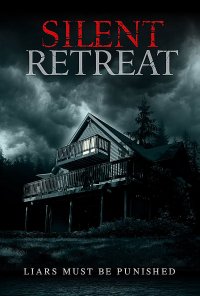 Feeling lucky ?
Want to
search
any of my partnershops yourself
for more, better results ?

The links below
will take you
just there!!!

Find Ace Jordan
at the amazons ...

amazon.com

amazon.co.uk

amazon.de
Looking for imports ?
Find Ace Jordan here ...
Something naughty ?
(Must be over 18 to go there !)

Kubrick. Spielberg. Scorsese. Right now, Iím really into Edgar Wright even though our style is so different. I like Wes Anderson too.
Your favourite movies?
Silence of the Lambs, Amadeus, A Clockwork Orange.
... and of course, films you really deplore?
I try never to bash another filmmakerís work. I understand how difficult it is to make a movie. I wrote several reviews for a website in the past and I gave my honest opinion, I was probably even mean but I felt it was my job to be both honest and entertaining. Iím pretty cautious with what I watch. I know what I like. If I see something I donít like, I just turn it off or never watch it again. It is better to promote what you love than to trash what you hate.
Your/your movie's website, Facebook, whatever else?
http://midnightreleasing.com/silent-retreat/
https://twitter.com/tSilentRetreat
https://www.instagram.com/silentretreatmovie/
https://www.facebook.com/SilentRetreatMovie/
https://www.youtube.com/user/Stark0tube
Links to my personal sites here: http://www.imdb.com/name/nm2031243/externalsites
Anything else you're dying to mention and I have merely forgotten to ask?
Please visit my company YouTube channel https://www.youtube.com/user/Stark0tube. We are a truly independent production company so please feel free to make a small donation via the ďSupportĒ button on the right hand side and help us make more original content. Thanks!
Thanks for the interview!
Thank you for having me!