Your new movie Deadly Virtues: Love.Honour.Obey. - in a few words, what is it about?
Time has caught up already. Deadly Virtues: Love.Honour.Obey. was released in 2014. Since Iíve been very lucky and made another UK film Love is Thicker Than Water which will be released in the USA later this year.
Deadly Virtues: Love.Honour.Obey. is flat out a genre film, but one with a great dramatic twist. A mysterious man takes a couple hostage during the weekend. Then he discovers the husband is an absolute awful guy and he enables the wife to take revenge.
How did you get involved with the project in the first place, and to what extent could you identify with the movie's theme?
My involvement was rather bizarre. I had just finished a film in Holland, The Bombardment quite an expensive picture (almost Ä5m), and the first film I made in my home country in over 20 years. Iíve never received worse reviews in my life. The film did commercially well, but the critics and most intellectuals hated it vehemently. The best thing to do is to immediately make a new film. A few weeks after the release of The Bombardment I was in London and called my friend Elliot Grove to complain. At the end he mentioned he had this script, did I want to read it? I called him back the next morning and told Elliot he could get top directors like Cronenberg for this movie. But Elliot was afraid it would take years to get it done. Was I interested to make it super low budget? Three months later we were shooting.
The theme of the movie for me had a lot to do with betrayal, emotional betrayal. That wasnít necessarily the theme from the outset, but it was what was happening in my life, on a personal level and also professionally (the critics in my opinion deeply betrayed me and were grossly unfair ó but hey what else is new).
What can you tell us about Deadly Virtues: Love.Honour.Obey.'s writer Mark Rogers, and what was your collaboration like?
Mark is an extremely talented writer. If anyone likes the movie it is first and foremost thanks to his script. Mark is also autistic (plus an entire arrangement of other mishaps), it doesnít make communication easy. I have met Mark once. I donít think he said much more than a few sentences, his mother did all the talking. We communicated per e-mail and that was great. Without a doubt it has been the most unusual collaboration Iíve had with a writer, but certainly a very stimulating one.
Of the three main characters of Deadly Virtues: Love.Honour.Obey., who could you actually identify with the most and least ... and why of course?
Very tough question. I personally identify most with the woman Allison because she changes, awakens in a way, matures. Her husband is stuck in his own attitude, and the intruder is a bit too self-assured for my taste. But my preference is not really that important. Any spectator can have his/her own choice for a variety of reasons. And all are valid. As a director you donít own the characters.
Deadly Virtues: Love.Honour.Obey. isn't a film that exactly shies away from violence, sexual and otherwise - so do talk about the brutal bits in your movie for a bit, and was there ever a line you refused to cross?
It must be my morbid mind but I donít think Deadly Virtues: Love.Honour.Obey. is that violent at all. Perhaps the suggestion is violent because on screen you really donít see that much. Itís all suggestion. I suppose (actually I hope) the characters are real enough for viewers to believe them and therefore it becomes more brutal. If the same scenes were made in animation people would probably laugh and not be scared at all.
Personally I donít think you can cross a line. Which is not the same as showing everything. If you just show violence to offend or to insult I probably wouldnít be the right director.
Deadly Virtues: Love.Honour.Obey. takes place primarily in one location - so do talk about that location for a bit, and what was it like filming there?
Deadly Virtues: Love.Honour.Obey. is a super low budget film shot in 15 days. Something like that is only possible if you waste no time. Going from one location to another is very time consuming. We rented a house for a month, which had the enormous advantage we could also rehearse in the actual location. It was not a very convenient location because rooms were small. On the other hand because everything was just a few steps away we could be very flexible in our shooting order and stick to script order as much as possible.
What can you tell us about your overall directorial approach to your story at hand?
I always take the characters as a starting point. The character doesnít have to be likeable, but in essence has to be real ó even if it's a grotesque comedy or an unrealistic genre film. Then the other important factor is that it has to be cinema as opposed to TV (most feature films are glorified TV). In cinema the camera tells the story and above all the camera tells the point of view of the director and that is quite something else as just the narrative. In TV the camera just registers the action but doesnít add any value beyond that.
Do talk about Deadly Virtues: Love.Honour.Obey.'s cast, and why exactly these people?
Deadly Virtues: Love.Honour.Obey. thrived on spontaneity. We didnít have the option to go through a long casting process. Because we started a crowdfunding Megan Maczko (she plays the female lead Alison) contacted me. She ó very wisely ó never asked if she could play the part but talked about the story. But after several conversations I suggested we should meet, and we did. After we cast her, she came with ideas for other actors. Itís not such a bad approach, if you trust someone it is not a stretch that they will know other people with similar qualities. It all comes down to trusting your instincts and your experience. So basically the actors cast each other ó and they were familiar with each other.
A few words about the shoot as such, and the on-set atmosphere?
Always when you have such a short shoot you canít afford to have a bad time. That sounds a bit nerdy but really it is true. If you have a huge budget you can afford to be an asshole, because you can buy quality. If you have a tiny budget you have to depend on the generosity of the cast and crew. We had a marvellous time ó admittedly I was the most impatient on the set, I always think it takes too long and if the camera wobbles for half a second I see no reason to do it again. But in the end I think (hope) crew and cast understood that all my actions were always aimed at getting the best for the film ó not in details but overall.
Anything you can tell us about critical and audience reception of Deadly Virtues: Love.Honour.Obey.?
Out of self protection I donít read reviews (not since my 2nd film when I was 24) - I donít read the bad ones nor the good ones. The screenings at festivals I attended went quite well. It was encouraging that many people saw the film as a genre film with a great deeper layer. It became a feminist movie (in as far as that is possible when a man directs).
Any future projects you'd like to share?
After Deadly Virtues: Love.Honour.Obey., Iíve made Love is Thicker Than Water starring Johnny Flynn (he now plays young Einstein in Genius), Lydia Wilson (Star Trek Beyond), Ellie Kendrick (Games of Thrones), Juliet Stevenson and Henry Goodman. A very personal story about two families coming from different sides of the tracks. It will be released in the USA later this year and in several other countries.
What got you into filmmaking in the first place, and did you receive any formal training on the subject?
I had no knowledge of film at all, had only seen one film when I was 17 and was admitted to the film academy in Amsterdam. I knew nothing, was laughed at by my fellow students who saw me as a provincial idiot. The one thing I had though ó and they didnít ó I had anger, and motivation to express myself. And luckily I never had any fear of failure.
You've made movies in the Netherlands, Germany, the UK and the USA (and maybe a few other places I don't know about even) - so how does filming in all these respective countries compare?
In essence no matter where you film there isnít much difference, the quality of the crews are the same and the actors also. However, a bigger industry like the USA or UK offer more options, as a director or producer you have more choices and that diminishes negative surprises. If you have a bigger budget you can correct mistakes, with a low budget ó in film-poor countries ó you have to live with what you can get. So all in all whatís the best place? It depends on the story. Deadly Virtues: Love.Honour.Obey. could have been made in France or Italy or Spain or Holland or the UK. Drop Dead Fred could only have been made in the USA.
Since quite a few of my readers are fans of the 1980s, you just have to talk about your work on Miami Vice for a bit, and how did you get the job even?
When I was 33 I moved to Hollywood with two suitcases. One filled with (bad) clothes, one filled with VHS tapes of my Dutch movies. I gave the tapes to everyone who looked important, went to all the parties, and got an agent. After about a year ó you have to have long breath if you want to break into Hollywood ó my agent gave a tape to the Miami Vice producer. The tape wasnít re-wound by the previous producer and it had been stopped at the only action scene in that (Dutch) movie. It was very stylish. The Miami Vice producer saw two minutes, enough to get me in for an interview. If the tape had stopped anywhere else, I would never have had that interview. During the interview he asked ĎWhat kind of films do you wanna make?í I answered ĎItís easier to tell which I shouldnít make, I should not do musicals, because I donít like music.í And then I wanted to exclude science fiction also but before I said it, the producer shouted to his secretary ĎWhatís the new show about?í ĎAliens' she shouted back. ĎAliens, do you like it?Ē he asked me. ďI love ití, I said. Thatís how I got in. I never understood the episode Missing Hours with guest stars James Brown and Chris Rock myself but it was a tremendous experience.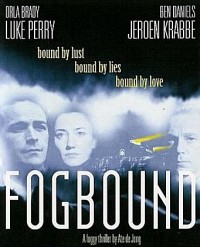 Another quite popular movie of yours was Drop Dead Fred - so do talk about that one?
Drop Dead Fred fell in my lap thanks to the writers who had met me at a dinner party (and I had given them a tape of one of my films). When we made it we really had no idea it would become such a classic after all these years. But I always felt there was a deeper layer to the film which would be recognised in time. And indeed that happened. To me, Drop Dead Fred is about severe child abuse, disguised as a comedy.
Any other past films of yours you'd like to talk about?
Your films are like your children, you love them all though at times you favour one above the other ó that changes all the time. I adore Fogbound (with Luke Perry and Ben Daniels) but rarely anyone has seen it. An easy one to mention is Highway to Hell (has Ben Stiller in a few cameos before he was famous), Brian Helgeland wrote it. He later got an Oscar for LA Confidential. I wanted to take my name off the movie after the financier re-edited it, I thought the film was ruined. And now itís a cult film. Shows you a director should never judge his/her own film. I was right with Drop Dead Fred and wrong with Highway to Hell, it could just as well have been the other way around.
How would you describe yourself as a director?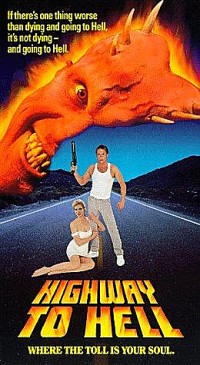 Feeling lucky ?
Want to
search
any of my partnershops yourself
for more, better results ?

The links below
will take you
just there!!!


Oh man, that is hard. Vanity comes into play and sincerity. I think Iím a driven person, but not motivated at all. Perfection is nonsense, compromise is the game. The best director is the director who can make the best compromises.
Filmmakers who inspire you?
Kubrick, Ernst Lubitsch, Pasolini. But then also so many others, watching film is so much more fun than making them.
Your favourite movies?
This one I wonít answer because we now live in a society where everything has to be the best, the biggest, the greatest, the lowest, the dirtiest, the most beautiful, the kindest, the meanest. We live in a vertical society where only the top is important. I want to live in a horizontal society where many things ó regardless of comparison ó can exist equally next to each other.
... and of course, films you really deplore?
The above applies to this question also. But I dislike feature films that are really glorified TV movies.
Your/your movie's website, Facebook, whatever else?
My website (not very updated) is www.mulhollandpictures.com. I have Facebook but donít really do a lot with it. I wish I would find a smart fan who would bring and keep me in the digital era. Iím hopeless and that is very very bad.
Anything else you're dying to mention and I have merely forgotten to ask?
Yeah, readers donít take film too seriously, nothing really matters, but because nothing really matters anyway you can just as well enjoy films. Hope you like my answers.
Thanks for the interview!