Your upcoming movie Open House - in a few words, what is it about?
It's about the dangers that female real estate agents face when working alone and interacting with strangers on a daily basis.
Basic question: Why real estate agents, and have you ever worked in that profession? And how much of this is based on rumours, anecdotes, urban myth and the like?
I've never worked in the field but it seems like a lucrative industry if you're good at selling. Our story is inspired by the murder of an agent in Pennsylvania back in the late 80's - a young lady went to show a vacant house and her body was discovered the next day. As far as I know, it was never solved. Now of course our film goes into much more detail and it shows the gore and blood that horror fans have come to expect. We took a simple, basic story and turned it into a torture fest for all to enjoy.
What can you tell us about Open House's writer Michael Clinkenbeard, and what was your collaboration like?
He is an accomplished writer who truly understands what makes a good story. His ability to get an idea from his imagination to the paper is a talent not all writers possess. Michael was great to work with. He gave our charecters depth and really good back stories. He allowed me to contribute and help direct the story line. Some writers stand fast on their own ideas but Michael encouraged my input and worked with me to bring the story to life.
What can you tell us about the intended look and feel of your movie?
Its going to be a very dark and gritty film. I've warned the cast that its going to be very uncomfortable at times. In the past we have built sets to work on but this time we have an actual dirt basement so its gonna add a lot to the feel.
Your movie's story suggests quite a bit of violence - so how far do you intend to go concerning torture, gore effects and the like, and is there a line you refuse to cross?
Well, in our feature Deep Seeded we violated a girl with a hot curling iron, in our latest film Intrusive Behavior we touched on incest. So I'd say we have become pretty good at crossing lines. My wife Johnna is usually the one who takes things far beyond what most will expect, So I'm sure Open House will be no different. There will be a lot of screaming and crying and blood. Theres a scene where some have already said they don't want to be there when we shoot it so its going to be a good time.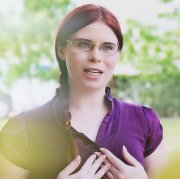 Mel Heflin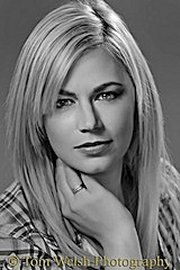 Jessica Cameron
What can you tell us about your key cast and crew, and why exactly these people?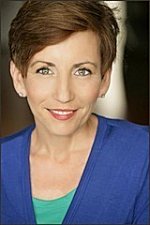 Ylian Alfaro Snyder

Jennifer Faith Ward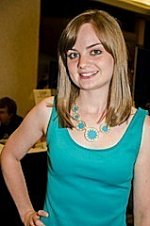 Savana Jade Wehunt
Well to begin with, my wife Johnna is the end all be all in support. She gives me the freedom to do what I want and will never tell me we can't do something. But she is a lot more twisted than I am. We have been so blessed to not only get to work with Jessica Cameron on Intrusive Behavior but also become good friends [Jessica Cameron interview - click here]. She brings it and makes no apologies for it. Mel Heflin is extremely talented in so many areas, she's the type of girl you can bury up to her neck in dirt or bugs and she will never miss a beat. Ylian Snyder is such a wonderful actress who brings so much experience to the set. She doubles up as our script supervisor and I couldn't imagine doing this without her. Jennifer Ward is so versatile, she can do any role handed to her. From comedy to horror and she also pulls double duty as our first AD. Again she is an asset to all we do. Russ Forga is the guy we have had in mind from the beginning to play our psycho. He brings the twisted mentality as well as the child-like innocence needed for this story. Jimmy Dempster is an actor who we have worked with but only as a bit player, but even then he gave it his all. I am really looking forward to seeing him in a supporting role. Theres not much he can't do and i'm looking forward to testing that theory. I met Savana Jade Wehunt at a convention and we immediately started making plans to work together. She does so much on The Walking Dead and we are looking forward to getting her out of her zombie make up and into our basement. And what can be said about Audrey Hayes that hasn't been said already. A model at trade and an actress at heart she can do so much for a production and is so much fun to be around. She takes her roles serioulsy and understands horror is not always glamorous. Paul Steward is our DP and this guy is amazing. We both are on the same wave length when it comes to shooting and his input and talent always raises the production value of our films. Brian Shirley is our PR guru who works night and day to ensure our media gets out and our stuff gets seen. He is amazing.
As far as I know, Open House is still in its fundraising stages as we speak - so what can you tell us about your fundraising efforts?
We have secured the bulk of our funds from an outside source so right now were just trying to close the gap and raise finishing funds. We can shoot with what we have secured already but ensuring we have the funds for editing, marketing, etc is what were focusing on now.
http://www.indiegogo.com/projects/open-house--2/x/133890
Once your funds are raised, how do you plan to proceed from there - and any idea when the film might be released onto the general public yet (and I know it's probably waaay too early to ask)?
We will go into pre-production in the next few weeks. We spend a lot of time in pre-production because that's when you really get to work out the bugs and make sure your shooting will go smoothly. After that we will fill any open roles and begin securing locations and shooting schedules. It'll be ready for release in 2014.
Any future projects beyond Open House you'd like to talk about?
We always have something on the backburner. I'd still like to do a webseries that I have been planning forever and there's a project we're slowly doing that contains 4 short stories to make up a feature. Kind of like the movie CreepShow.
What got you into filmmaking to begin with, and did you receive any kind of formal education on the subject?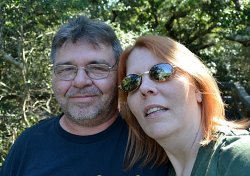 Brian and Johnna Troxell
I remember as a kid I had one of those old super 8 silent movie cameras my mom got me out of the Sears Christmas catalog (the old people will relate to that). I carried that thing everywhere. While in the Navy I met up with a guy named Duane Reynolds who also had a lot of interest in it and I worked with him on one project in the mid 80's. After that I kind of got away from it till about 7 or 8 years ago when Johnna and I were watching some really bad indie films at a friend's house and figured we couldn't do any worse so here we are. Currently I hold a Bachelors degree in Digital Cinematography from Full Sail University.
What can you tell us about your filmwork prior to Open House, and your evolution as a director?
We started out doing short films about 7 or 8 years ago,I think its important to start with short films as you get the chance to gain experience on much smaller projects. Deep Seeded was our first feature and that project taught me so much about directing but also about myself. Intrusive Behavior, which was just submitted to some festivals, is our second feature and so far were getting a lot of good feedback on it. In the beginning I never really considered myself a director because it was usually Johhna and I doing everything. But now we are fortunate to work with such amazing people I can actually devote a lot of time to just working with our DP and talent.
Your movies seem to be mostly of the horror variety - coincidence or is horror a genre especially dear to you, and why (not)?
We love horror, we love being scared. I like the genre because I feel everyone has a dark side and you can either suppress it or embrace it. I choose to embrace it because it helps fuel the creativity in a storyline or character.
Do talk about your company Caisson Films and the philosophy behind it for a bit!
Caisson Films came out about the time we decided to get serious. We wanted a name that could really be put on any style of film from horror to mystery to thriller etc. Branding is so important but you have to be careful not to chain yourself to one style. For example, you can call your company "Slut Girl Productions" but everything you do has to fit within the realm of your company name. We didn't want to do that to ourselves.
How would you describe yourself as a director?
I'm caring, compassionate and I nurture and cater to the talent... even I cant say that with a straight face, haha. I know what I want and I try very hard to get it. I have zero patience for unprofessionals and unpreparedness and I expect 100 percent and in turn I'll give the same. I know I come off as a prick at times, but when a scene comes together and the talent hit their marks, its amazing.
Filmmakers who inspire you?
Anyone who is out there working with nothing to accomplish their dream. It's easy to make a film when your in a position to throw money at every problem. But when your working with 100 bucks and bag of donuts and you manage to get your film done. Now that's inspiring.
Your favourite movies?

Feeling lucky ?
Want to
search
any of my partnershops yourself
for more, better results ?

The links below
will take you
just there!!!

Find Brian Troxell
at the amazons ...

amazon.com

amazon.co.uk

amazon.de
Looking for imports ?
Find Brian Troxell here ...
Something naughty ?
(Must be over 18 to go there !)

There's so many but I have to say the original April Fool's Day with Deborah Foreman, the first Hostel, Kill Bill, The Audition and the original Evil Dead to name a few.
... and of course, films you really deplore?
Anything with Tom Cruise in it.
Your/your movie's website, Facebook, IndieGoGo, whatever else?
http://www.indiegogo.com/projects/open-house--2/x/133890
https://www.facebook.com/caissonfilms.orlando
https://www.facebook.com/OpenHouseTheMovie
Anything else you are dying to mention and I have merely forgotten to ask?
Not really, but thank you for the opportunity to give some insight behind our company and ourselves.
Thanks for the interview!