Your upcoming movie Book of Choices - in a few words, what's it going to be about?
It is a psychological drama about the choices one makes and the results of those choices. The main character, Carl Johnson, escapes reality by reading a book of short stories. The stories come to life in this film and in each one, the main character has made a choice and must live with the outcome of that choice. Little does Carl know the importance of the choice he will have to make as the film progresses.
What were your inspirations for writing Book of Choices, and what made you choose the anthology format to tell your story?
Life as a whole inspires me and a lot of times we do things and make choices without thinking what might happen due to those choices. It sounds really basic, but it's true and that's where the inspiration came from. Professionally speaking, I want to direct only and just like acting you need a reel. All of my previous work were short films and I needed to prove that I can do a feature film. I wanted to do a film that had depth and came with a message. I noticed that several of my shorts had a running theme, people making choices and then having to live with outcome of those choices, so I decided to incorporate them into the film and then write a screenplay around these stories having the main character.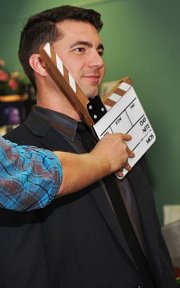 Trevor Scott as Carl Johnson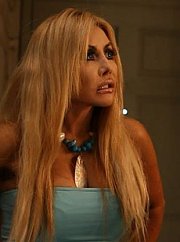 Dawna Lee Heising
Since your film is about choices, some of the choices in your life you are the most proud of, and maybe also some you regret?
The choice that I am most proud of is trusting and having faith in myself to know that I can do this and hopefully have a career at doing what I love. On the other side, when I was much younger I had an internship with E and I wanted to work in the newsroom. A position opened up and I was qualified except I couldn't apply because I was an intern. My supervisor explained to me that once I finished my internship I could apply, but being young and foolish, I left the internship. I often wonder what would have happened if I had stayed. It just goes to show how one choice can change your life.
What can you tell us about the film's look and feel?
The film is a psychological drama with twists and turns leaving the audience thinking they have it all figured out, when in fact they really don't. A lot of the look is dark and haunting, especially with the stories. We took a lot of liberty because the stories are Carl's, our main character, interpretation of what he is reading.
A few words about your cast, and why exactly these people?
When I go into casting I just want to be moved. Then, I look at how well they take direction and of course are they fun and easy to work with. I am very blessed to have the cast that I do. They are all extremely talented, fun to work with, and some of them I am sure you have heard about. Trevor Scott (Criminal Minds, Enlisted, General Hospital), Enrique Almeida (CSI, Boston Legal, Bruce Almighty), Dan Spector (Happy Days, Facts of Life, Diff'rent Strokes), and award winning actress Dawna Lee Heising (Teachers' Day, Slink) are just a few.
While most of the film is already shot, you are currently raising some finishing funds - so what can you tell us about your fundraising efforts?
It hasn't been easy. We don't have a big name attached to the project, in front of or behind the camera. The film is a drama, so there isn't any real following like horror, sci-fi, or fantasy has, some of those projects are making thousands of Dollars and some of them aren't, but drama seems to be very generic, so there really isn't a following for it. The first Kickstarter was not successful, so we lowered the amount and decided to have multiple campaigns hoping that we would meet our goal and possibly get a following. Our second campaign was successful and allowed us to shoot on and off this year. Now we have only two days left to film and we are hoping that we can reach our goal.
www.kickstarter.com/projects/1736650755/book-of-choices-campaign-2
What can you tell us about the shoot as such so far, and the on-set atmosphere?
We have had a blast! Everyone just clicks and I consider myself so blessed to have the cast and crew that I do. We laugh and joke around, but when it's time to work, everyone works. No one slacks off, everyone is on time, and there are no prima donnas. The last time we filmed I said how unbelievable it was that we only have two more days left and how I am going to miss everyone. They have become family to me.
As far as I know, some of the segments of Book of Choices have already been shown as standalone shorts at festivals and the like - so what can you tell us about audience and critical reception so far?
The feedback has been great. One of the stories in the film entitled Detach was a 2012 official selection at the VegasCineFest International Film Festival and another one of our stories, Burning Distortion, won Best Drama at the 2012 New York International Independent Film and Video Festival. We have submitted the other two stories, Salvation of One and A Gracious War, to several film festivals and are waiting to hear.
Any idea when and where Book of Choices as a whole will be released onto the general audience yet?
Originally the plan was to wrap production by now, but due to financial reasons, that obviously is not going to happen. I am hoping we can finish before this year is out, but again that depends on financial as well as our actors' availability. So, probably not until May or June 2015. We will be submitting the film to festivals both nationally and internationally.
Any future projects beyond Book of Choices?
I have a few ideas on the back burner, but making this film has been my main focus since 2012.
What got you into filmmaking to begin with, and did you receive any formal education on the subject?
It all began after I got my AA and BA in Broadcast Journalism. I always wanted to act, so I attended The Lee Strasberg Theatre and Film Institute. Then, I studied with a few other people and then joined Gene and Tony Bua's Acting For Life. I began writing scenes for class and that led to my first short that centered on domestic violence called, Impaired Innocence. I fell in love with being behind the scenes and started my production company, KitnKat Productions. More shorts followed and here we are today. I haven't had any formal film school training, however, I would like to attend a few courses at USC.
What can you tell us about your filmwork prior to Book of Choices?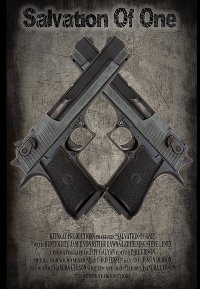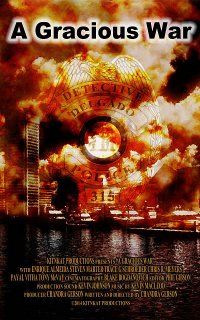 Feeling lucky ?
Want to
search
any of my partnershops yourself
for more, better results ?

The links below
will take you
just there!!!

Find Chandra Gerson
at the amazons ...

amazon.com

amazon.co.uk

amazon.de
Looking for imports ?
Find Chandra Gerson here ...
Something naughty ?
(Must be over 18 to go there !)

My first few short films covered social issues, like domestic violence, suicide, and self hurting. I was covering issues that have been done a thousand times, but putting a fresh spin on it. Then, I began to write more complex screenplays with twists and turns, leaving the audience wondering what just happened, but still wanting more. I never want to tell a story for the sheer pleasure of entertaining. I want to have the audience enjoy what they watched, but also get them thinking. If my work doesn't have a message, then I'm not finished.
How would you describe yourself as a director?
I consider myself an actor's director. Having once been an actor, I know how difficult acting is and how it's a process. I get very invasive with my actors and am very fortunate that they trust and open up to me. If I see that an actor is stuck, then I will use that information, with their permission of course, to help them get to where they need to be. If the actor isn't comfortable, then I find another way, sometimes through role playing, whatever it takes. Understanding actors and how to get them to where they need to be is my job and seeing that transformation occur lets me know I'm doing my job. I think all directors should take at least a few acting classes, so they truly understand the art of acting.
Filmmakers who inspire you?
I love Christopher Nolan, Hitchcock, David Lynch, and Frank Capra.
Your favourite movies?
The Dark Knight, The Crow, Psycho, Wild at Heart, and It's a Wonderful Life, just to name a few.
... and of course, films you really deplore?
There really aren't any films that I deplore because storytelling is an art and art is an interpretation, if that makes any sense.
Your/your movie's website, Facebook, Kickstarter, whatever else?
Book of Choices Kickstarter: www.kickstarter.com/projects/1736650755/book-of-choices-campaign-2
Book of Choices official page: http://www.chandragerson.com
Facebook page: www.facebook.com/bookofchoices
Twitter page: https://twitter.com/BookOfChoices
IMDb page: http://www.imdb.com/title/tt3582136/combined
My Facebook: www.facebook.com/chandra.gerson
My Twitter: https://twitter.com/ChandraGerson
My IMDb: http://www.imdb.com/name/nm3858266/
Anything else you're dying to talk about and I have merely forgotten to ask?
Thank you very much for the interview and remember nothing should stop you from your passion! Take care!
Thanks for the interview!