In the years since we last talked [click here], your career seems to have gravitated more and more towards the television side of filmmaking - was that a conscious process, and how did it come about?
It has! It's not necessarily a choice, though. When we last talked, I was doing a ton of indie films, mostly very low budget and films that I didn't need an agent to get. I wanted to get into bigger projects (further my career, make actual money) and in order to do that, I needed to focus more on going in that direction. It's much harder to get into those big budget or studio films. Basically, auditions for those kinds of films are few and far between, at least until you have the right agent, manager, and resume. Having those can prove as difficult as finding the Holy Grail. To make a convoluted story short, the best way to get access to the bigger movies is through doing great roles on TV. I could go on a rant on the inner workings of Hollywood.
Any good advice for young actors who want to make it onto the TV-screens?
Oh man! I have tons of advice - not sure if it's good but, after 14+ years in the game, I've experienced a lot and have some insight to share. I recently started a video series on YouTube where I'm documenting my life as an actor for 2018. If there's any interest, you can check out the vids here - https://www.youtube.com/user/ccarvin
What are the main differences between a TV and a movie shoot, actually?
Not much really. Usually, more money is spent on movies so there can be more people working behind the scenes. Movies generally have longer filming schedules, sometimes filming for one month up to six months or more. TV is quick. They shoot one episode in eight days so they have to move faster, which for the actor usually means you get less takes.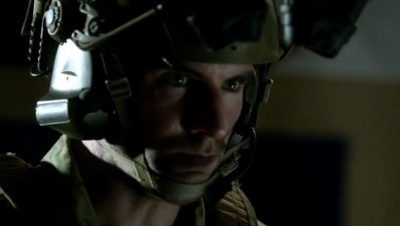 Hawaii Five-0
Your TV credits include such audience favourites as The Mentalist, Hawaii Five-0, CSI, NCIS: Los Angeles, Criminal Minds, The Haves and the Have Nots, Modern Family and The Walking Dead - and I know I leave out waaay too many here, but it's merely for brevity's sake. Anyways, which were your actual highlights, which your favourite sets? And, if I may ask an undiplomatic question, any series you wouldn't return to for all the money in the world?
Oh man - there are too many that I've really loved. Hawaii 5-0 might've been the best. I got to film and live in Hawaii for 14 days - only 3 of which I actually had to work. The rest I was able to enjoy island life. And I got paid a lot of money to do it, too! Dream job. Speaking of dream job though, The Walking Dead was a dream come true. Again, another story that is too long to comment on here, but The Walking Dead is my favorite show on TV, arguably my favorite show of all time. It was truly a highlight of my career, but the fact that I only got to enjoy it for one episode breaks my heart. It's a complicated story, but being on The Walking Dead was both a highlight of my career and biggest disappointment at the same time.
You also had a recurring role on the popular daytime soap The Bold and the Beautiful - now how does working on a series that's transmitted daily compare to a weekly series, and what are the special challenges for the actors?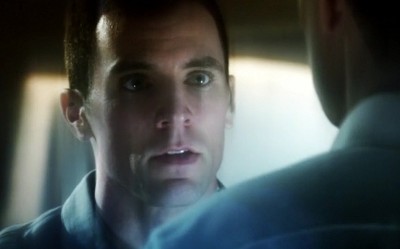 CSI
Oh man. Working on a show with that title gave me a few shivers. I don't get along with the pursuit of vanity. I loved my time on the show, however. The recurring actors accepted me quickly and we had a great time on set. Daytime TV moves fast! As I mentioned before, most television episodes film for 8 days. Daytime TV films the equivalent of one episode per day! Many days, they're filming segments of multiple episodes in one day. As an actor, you don't get many takes at it and you have to be on top of your dialogue and preparation. I've seen an actor get fired off of daytime TV for not delivering.
Leaving your TV work behind for the moment, any current movies of yours you'd like to talk about?
I just did my first studio film, American Made, in 2017. I got to work with Tom Cruise mano y mano. Just me and him in the scene. Was slightly surreal to work with the biggest movie star on the planet and someone that I grew up watching. Other than that, I did a small part in a film called, 1 Million Happy Nows, which is currently being distributed around the world. It's an emotional movie and I think the story is relatable for all of us, as it deals with certain aging and relationship issues. It's a good one for mom to see me in, ya know. Finally she can see me in something where I don't get stabbed, a slit throat or the like. Here's a link where you can see the trailer: http://www.imdb.com/title/tt4109632/
I'm currently working on two films - one is called My Daughter Vanished. I only make it to page six!
The other is called Fran K. It's somewhat of a spinoff of the classic Frankenstein films. I really love my role in this one. I play a father, a scientist, whose son is dying of cancer. Rather than trying to find the cure to cancer, I focus on finding a way to revive the dead. So, if I do in fact lose my son, I can bring him back. I think it premieres in April and I'm really stoked at the quick turnaround and being able to see the film so quickly. Hopefully it will be avail for a wide release soon thereafter.
Your website, Facebook, whatever else?

Feeling lucky ?
Want to
search
any of my partnershops yourself
for more, better results ?

The links below
will take you
just there!!!


You can see updates on www.cuylecarvin.com. My production stuff is also on there.
Instagram is RecyCuyle
Anything else you're dying to mention and I have merely forgotten to ask?
I almost forgot - a couple of buddies are in the midst of a short horror film anthology. We've done ten or eleven films and you can see them all at our site http://darkcornershorror.com/Nightmare_Attic.html
Let me know what you think! They're very non-committal. Only 3-4 minutes for most, so if you hate one, you've only wasted a few minutes of your life! Haha.
Thanks for the interview!