Your upcoming film Terror House - in a few words, what's it going to be about?
Terror House is a fun, sexy, scary, thrill ride of a horror film set entirely in a House of Horrors' maze on Halloween.
Terror House is a feature length film shot in the vein of Paranormal Activity meets The Texas Chainsaw Massacre. It follows a group of people who find themselves trapped in an abandoned "Haunted House" attraction. As they put the pieces together to figure out why and how they got there, they run and stumble through the maze in a desperate attempt to escape the unknown force chasing them. As they succumb to the darkness of the maze, they begin to realize what connects them and that each one of them has something to hide. Paranoia sets in as their true selves emerge, turning them against each other in a deadly game of cat and mouse.
With Terror House being a horror movie, is that a genre you can at all relate to?
I think everyone who's gotten involved with Terror House so far has been a pretty die hard horror fan.
What were your inspirations when writing Terror House? And any personal experiences with "Haunted Houses" and the like?
My inspiration for writing Terror House came from all the 70s and 80s horror films I consumed growing up. I always forced my mom to rent me the scariest films I could find on the shelf! Some of my all time favorites are The Omen, Amittyville Horror, Jaws, Poltergeist, Last House on the Left, Silent Night, Deadly Night, to name a few. I love being scared and wanted to make a movie that updated the scares in some of my favorites.
I've always had a very vivid imagination. As a kid I would dream about monsters and things grabbing my ankles from under my bed. I can get scared pretty easily, but I always investigate! I was on my staircase when a coat closet slammed out of nowhere. The door handle jiggled a bit and then slammed again. I ran up to the closet and opened the door, expecting to find one of my little brothers. Nothing. It freaked me out until I noticed the closet had a vent to the outside of the house. I'm pretty sure it was a draft, but the door handle moving is still suspect!
How do you plan to approach your story from a directorial point of view?
It's basically a first person shooter. We're arming the actors with go pro and iphone cameras then cutting that footage in with wide shots from "surveillance" video we're shooting with either a DSLR or the RED. I also have a few scare techniques up my sleeve for actor "motivation". I can't give too much away in case any of the actors read this before the movie comes out!
Especially modern horror is known to not exactly shy away from violence and gore - so how far do you intend to go in that respect, and is there any line you refuse to cross?
I'm more interested in creating scares than grossing people out. That being said, we do have a lot of blood and creepy stuff in the script that will be portrayed on screen. There are pools of blood, everyone is constantly being chased by something and we have a scene with rats – which may be the hardest part for me to film! I think the scariest films don't show a lot of gore or violence, they suggest it. The mind is a powerful thing. Sometimes showing too much just leads to disappointment because the visuals we concoct in our heads are far scarier than anything on screen. As far as crossing lines, I guess I'll find out when I reach one.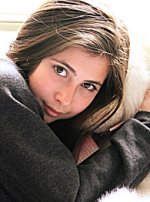 Skylar Björn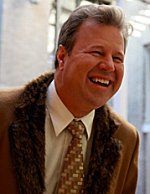 Barry Ratcliffe
What can you tell us about your projected cast, and why exactly these people?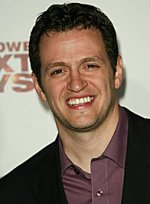 Tom Malloy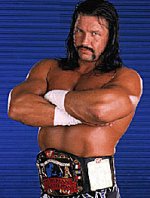 Al Snow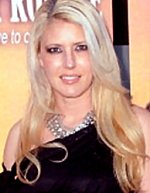 Dianna Renée
The first person I cast was a young actress I worked with on a previous project, Skylar Björn. She's smart, talented, beautiful and a joy to work with. We needed a pre-teen and she was perfect for the role! Then I cast the role of Bryson with Trenten Michael, Skylar's real-life brother. I had worked with him as a child as well. His role is small, but very significant. He plays the quiet killer, much in the vein of the Michael Myers character in Halloween. Next, we cast Tom Malloy. His role in the Alphabet Killer sold me. He's definitely a favorite among horror fans and an excellent poker player! Then we cast Brian Ronlads. I had known him for a bit when his brother, Dean Ronalds, told me Brian acted in all the movies they produced. I took a look at his work and was impressed. He was a perfect choice to play Brent. After that, word got out to my circle of peers about the film. Barry Ratcliffe [Barry Ratcliffe interview - click here] and I had worked on a movie together, Memphis Rising, and had just shot the trailer for another film we were cast in. We really want to work together again, so I cast him as Seth. He then introduced me to Al Snow. Al loved the project and came on board. Next, I needed someone to play the ghost of a little girl. I met Glenn Brannan and his daughter, Chalet Lizette Brannan. At only seven years old, this girl is obsessed with horror – I love that! I looked at some of her work and immediately cast her as Holly. The final role I cast with Rich Rossi. Glenn introduced us and we hit it off right away.
You play one of the leads in Terror House - so what can you tell us about your character, and what are you drawing upon to bring her to life?
The part of Angie is very physical and it's hard to get an actress to do stunts, fights, falls and whatnot while covered in dirt and blood. I'm a bit of a tomboy, so that stuff is fun for me. In Dark Park's digital series The Agency with Sally Kirkland, the finale is full of people covered in booze and vomit. I got the actors to go along because I was the first to get doused.
In my opinion, one of the key ingredients for a film like yours is the right location. So any locations tracked down yet you'd like to talk about?
I'd love to find a real abandoned funhouse, but haven't come across one yet….
As far as I know, your movie is still in its fundraiding stages as we speak - so what can you tell us about your fundraising efforts?
Crowdfunding is the hardest thing I've ever done! It's also one of the funnest things I've ever done. Even if you don't make your goal, you meet a lot of people along the way while building an audience for your film. That makes it all worth it!
http://www.indiegogo.com/terrorhousemovie
Once the funds for Terror House are raised, how do you plan to proceed? And any idea when the film will be released yet (though I realize it might be waaaay too early to ask)?
When we get close to the campaign's end, we'll start pre-production and maybe even some principle photography. Every contributor on the campaign will be updated along the way – it's one of the cool perks you get when you support a film in its fundraising stage on Indiegogo. Because of the campaign, we've already shot a teaser, released some artwork and are building a website. We're aiming for an October release because of the Halloween theme of the film. Whether it's 2013 or 14 will depend on how we do in the horror festival circuit and on how fast we can have the film ready for distribution.
Let's go back to the beginnings of your career: You started out as an actress, right? So what got you into acting in the first place, and did you receive any formal education on the subject?
I started as a baby model. My mom would take me to photo shoots in diapers – I don't remember any of it! I modeled again when I was 15. My formal training as an actor took place in the theater of my Middle and High Schools, supplemented by various classes I took in Los Angeles (I'm a real "native"!). I discovered the high school's TV Production class and got hooked on being behind the camera. My dad wanted me to be an architect, but I went to film school instead! I was a total underdog for admission, but I busted my ass the first two years of college to get the grades that got me into USC's School of Cinematic Arts. Their film program is one of the best in the world, you know your s#!t by the time they're done with you.
Can you still remember your first time in front of a camera, and what was that experience like?
The first time I remember being in front of a camera was in my backyard when I was about four years old. My mom filmed my siblings and me with her new video camera while we played in a fountain. I hammed it up in front of the camera then my mom let me take it and do some of the filming myself. Addictions start young! The first "paid" job I remember was a commercial for a bike shop. Although the commercial shoot was great, it was nowhere near as fun as splashing in a fountain!
What made you also step behind the camera eventually?
I've always been obsessed with technology. I used to hide in the attic taking apart old VCR's to see how they worked. I later became obsessed with photography and learned how to develop film and prints. I think it was always in my blood, I just didn't realize it until I sat in on a friend's TV Production class in High School. They were short-staffed, so the teacher put me to work as the TD ("technical director" – you basically push buttons to do live transitions during a multi-camera shoot). I was hooked and took the class the following semester. It was there that I learned you could actually major in "film" at college.
You of course have to talk about your series The Agency for a bit!
I had a blast filming The Agency. Sally Kirkland (an Academy Award Nominated actress - OMG!) was amazing to work with! Every actor in the series is dangerously talented and funny. I'm really lucky to have worked with each and every one of them. The series is based upon a narcoleptic intern at a talent agency full of crazy Hollywood types. It's over the top at times with raunchy humor, but completely accurate in it's portrayal of talent agents in Los Angels, seriously, it's accurate. We're hoping to continue with the series at some point in the future – maybe in a longer format…
Any other filmwork of yours (in whatever position) you'd like to talk about? Any future projects?
I'm in talks to direct a couple more horror films, but it's still early. We're also developing an action film for Dark Park that I will produce.
Please do talk about your production company Dark Park Studios and your partner in crime Michael Korbic for a bit!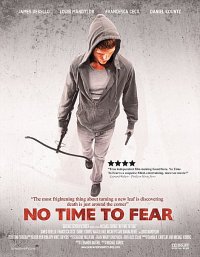 Michael's a great partner in crime, I've known him for a long time! I was in film school shooting shorts while he was directing music videos. After I worked for a small production company, I wanted to start one of my own. Michael was the perfect partner. Out of the gate we produced No Time to Fear with James DeBello (Cabin Fever, Detroit Rock City) and Louis Mandylor (Redline, My Big Fat Greek Wedding). Michael directed and I was the second unit director. Next, we created The Agency, a digital series staring myself and Academy Award Nominee Sally Kirkland. Michael and I both created the series, produced and directed. I wrote the pilot. Then I wrote the script for Terror House and we greenlit it to be the next feature from Dark Park. Both Michael and I are avid genre fans. We love horror, sci-fi and action with a passion. We're both big fans of technology too. I think he's read the Steve Jobs biography from cover to cover about a million times!
Actors and filmmakers who inspire you?
The list is long! Anyone from horror gods like Wes Craven and John Carpenter to big guys like George Lucas, James Cameron and David Fincher, all the way to trippy French directors like Jean-Pierre Jeunet and Luc Besson and finally Akira Kurosawa. I'm also a HUGE Mel Brooks fan. But currently, one of the most inspiring actors/producers, for me, is Tina Fey. She's funny, smart, talented and completely self-deprecating in a way that commands respect and admiration. She produces, writes and stars in a lot of her projects. She's my idol.
Your favourite movies?
Another long list… Definitely the horror films I mentioned previously, but I do take a secret pleasure in old Steve Martin, Dan Aykroyd, Bill Murray, Chevy Chase and Harold Ramis films. I heard rumors about a new Ghostbusters – I hope they're true! If I had to narrow it down, I'd say it's a close tie between The Jerk, Jaws, Amityville Horror, Super Troopers, Tropic Thunder, Aliens, Blade and Fight Club. Those tend to be the ones I watch over and over.
... and of course, films you really deplore?

Feeling lucky ?
Want to
search
any of my partnershops yourself
for more, better results ?

The links below
will take you
just there!!!

Find Dianna Renée
at the amazons ...

amazon.com

amazon.co.uk

amazon.de
Looking for imports ?
Find Dianna Renée here ...
Something naughty ?
(Must be over 18 to go there !)

This is tough; I tend to forget them immediately. Probably anything starring Jennifer Aniston.
Your/your movie's website, Facebook, indieGoGo, whatever else?
http://www.indiegogo.com/terrorhousemovie
http://www.Darkparkstudios.com
http://www.imdb.com/name/nm1792196/
http://www.imdb.com/name/nm2825794
https://www.facebook.com/TerrorHouse
https://www.facebook.com/darkparkstudios
http://www.youtube.com/darkparkstudios
Anything else you are dying to mention and I have merely forgotten to ask?
We will be engaged in bringing extended storytelling to other mediums, such as apps, in the near future.
Thanks for the interview!
The pleasure was all mine!