First of all, why don't you introduce yourself to those of us who don't already know you?
Well, first, I would like to thank you Michael for allowing me to be a featured guest for this interview. Honestly I cannot thank you enough.
But for those who may not know me or have not seen my work, my name is Dominique Spencer and I am a 23 year old African American SAG/AFTRA eligible male actor from Baltimore, MD. I have been acting for five years and I have traveled from Baltimore, MD to as far as New York, NY in pursuit of bettering my craft. I have been blessed to have acted in a major motion picture (Step Up 2: The Streets), Cable Network Television Series (The Wire), and in numerous amounts of Independent films within the DMV (D.C, Maryland, Virginia) film market. Driven, Confident, Humble, and Focused are just a few adjectives that one could use to describe my character in regards to acting in film and television.
What can you tell us about your upcoming movie Thug Life: All in the Game, and your character in it?
Thug Life: All in the Game is an Urban Crime Thriller directed by Gary Ugarek [Gary Ugarek interview - click here] about an East Baltimore kingpin "Ontario Banks" played by Nelson Irizarry, who aspires to take over the enitre city-wide drug trade. To do this he enlists his closest friends: Lucky (played by Micaiah Jones), Vince (played by Chris Clanton), and Littles (played by Kelvin Page) to take over the city one block at a time no matter the costs, even if it means losing one of his own. All in the Game delivers strong performances from its cast of characters, the film is filled with intense action (in some cases horrific), the dialogue is written very well, and the soundtrack, combined with how inner-city Baltimore was captured throughout the film. really sets the tone for a gritty and "real" Urban Thriller. All in the Game has had 2 premieres: One in Washington, D.C at the ARC Theater, and another in Baltimore, MD at the Landmark Theater. The film has been selected to and screened at a number of festivals including: The R.I.F.E (Reel Independent Film Extravaganza - 2011), Pittsburgh Film Festival (2012), and the Fright Night and Fandom Festival (2012). Has received a number of reviews, all positive in regards to the film. Winner of "Best Action" film at the 3rd annual WMIFF (World Music Independent Film Festival) awards. The film will be released on DVD October 15, 2012.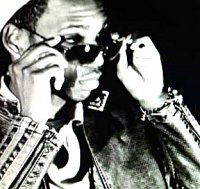 Dominique as Flash in
The character I play in the film is named Roland but goes by his street name "Flash". Flash is a local cornerboy who obtained his name in the streets by the way he flaunts his jewelry, and his overall dress. When I say "overall dress" I mean that he dresses very loudly, and when I say loudly, I mean in a way to draw attention to himself. Wearing the latest fashions, bright colors, and expensive jewelry. In his mind he is attempting to bring positive attention to himself, whether it's from the ladies, or from his fellow cornerboys or drugdealers who are out on the blocks hustling just like he is. Making an example of himself to say that, if I can get all this money to spend on jewelry, clothes, etc then you can do it too. Unfortunately for Flash, his idea of being loud, and drawing attention to himself doesn't sit well with Ontario, and when they cross paths due to Ontario's beliefs, Flash is therefore made an example of not just in front of the local cornerboys (some of who he was trying to impress), but in front of Ontario's crew as well. Thus causing Flash to rethink how he has previously carried himself amongst his peers in the streets. Even causing an impact on Ontario's crew as well due to Flash's behavior.
How did you get involved with the movie in the first place, and what can you tell us about working with the film's director Gary Ugarek [Gary Ugarek interview - click here]?
I first was introduced to All in the Game by actor and good friend Micaiah Jones, who I previously met on the set for another film we were both cast in. Micaiah plays the role of "Lucky" in All in the Game. The film was already undergoing principal photography when I became aware of the production and I saw Cai share news via Facebook that the film was looking to fill the role of "Flash", a young energetic male. That's what I can remember for the most part, haha. Right when I saw it (the status update) I immediately inboxed Micaiah and told him "I'm ready, I want in!" He got back to me and long story short, later that day I received a phone call from the director himself, Gary Ugarek, and we were discussing the role, location, the story and so forth!
Working with Gary on the set for All in the Game was fantastic and very beneficial to my growth as an actor in film (thank you for that experience Gary). I remember arriving to set and being on the outside you know. You're the new guy on set; the other actors wanna see if you can pull off the role, if you fit in well with the rest of the cast/crew who've been together for maybe a week(s) or so, and if you take the role seriously. When I got there I think Gary was just cooling out at the bar, but we spoke and exchanged a few words, and from that exchange I could tell that he was more than comfortable in the decision he made in regards of casting me (just a hunch). Thats all I needed as an actor, that being the confidence from my director to deliver. So me being the outsider was fine at the moment, lol. Gary gave all of his actor's their creative space in regards to how they wanted to deliver lines, physical actions regarding your character and so forth. He wasn't one of those directors that were like "you have to stand here and deliver your line LIKE THIS", or what did you just say? You can't adlib! Gary was all for self input, but when he felt the need to give direction it was given, and that made it easier for me to play my role. And when I was given direction by Gary, I adjusted and it played out very well on screen. Now there were plenty of jokes being thrown around on set! In between takes, breaking down the shot, and setting up for the next shot. I am not gonna lie, it was time when I was the butt of the jokes, but everyone was getting clowned for one thing or another. I know for me it was how I pronounced a word in one of my lines "respecting", Nelson for one of his lines, and our directors of photographers, Habib, for just looking like he wanted to blow things up, and Sean for looking like a turtle! Haha!
But no matter what the atmosphere was like, when it was time to get back into filming Gary made sure that our time was not wasted and that it was back to business! Gary is first class in his work ethic and it showed on set and once the film was finished. I must have told him a thousand times how grateful I was for the opportunity that he had given me. And I am telling him again now "Thank you Gary Ugarek for this amazing opportunity!"
You are also attached to the upcoming horror comedy Girl Trouble - anything you can tell us about that one yet?
Of course! Filmmaker Wade Brown's [Wade Brown interview - click here] independent feature length Horror-Comedy film Girl Trouble is about two friends, Daxter and Ray, who are worried about their pal Eddie and his controlling girlfriend. The girlfriend crosses paths with a voodoo witch doctor and all hell breaks loose in the town. Blood, gore and voodoo curses; Eddie has more to worry about than girl troubles. That is the synopsis of the film. In the words of director Wade Brown "it's hard to sum this movie up, very unique and wily film but I can say I was highly influenced by movies like Mallrats and Evil Dead." The film has an incredible cast attached. In the film I will be playing the role of "Ray McCoy" - out of the three friends, he is the middle man. Never picking a side when Daxter (played by Scott Yokum) and Eddie (played by Charlie Dreizen) are arguing or in a heated debate. Just being Ray and trying to bring both to a state of agreement. But it'll come a day when even Ray will have to pick a side.
The film is slated to begin filming this fall, and if you would like to find out more information regarding production updates, photos of the cast/crew, and behind the scenes photos when the film gets rolling, check out the films official Facebook page a: http://www.facebook.com/GirlTroubleMovie. The film's indiegogo film page is up as well! PLEASE visit it at http://www.indiegogo.com/girltroublefilm. Here is where if you like you can donate to help the film be produced. You can watch a video from our director pitching the film, and get acquainted with him and view some of his work. Also, you can see the perks you can acquire from your donations. For instance, if you donate 5 dollars to the film's indiegogo campaign you will receive a public thank you video on the film's Facebook page, if you donate 25 dollars, you'll receive a signed copy of the DVD w/ making of the documentary and more! You can even die in the film, how cool is that?! The more money you donate, the more perks you are eligible for. SO please, if you can, donate to this incredible film! If not then please help spread the word.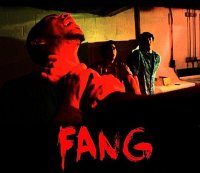 Speaking of horror comedies: What can you tell us about Fang and your character in it?
Fang is an independent feature length Horror-Comedy filmed in Glen Burnie, MD by filmmaker Jonathan Boushell about three friends - Barry (played by Kyle Watson), Chuck (played by Charlie Dreizen), and Pete (played by myself) - who break into their neighbors' house to investigate their suspicious behavior. By doing so they unknowingly unleash a horror upon their town that none of them could have ever imagined or have prepared for. In the film I play the role of Pete. Out of the three friends I would say Pete is the more cautious one. Pete tends to think about the "what ifs" that could happen, and so forth. But at the end of the day, Pete wants nothing more than to be with his friends. So all and any of his previous thoughts go right out the window. Pete at the beginning is not at all supportive of Barry's genious idea to break into his neighbor's home. But with persuasion from both Chuck and Barry, Pete does what he always does, he submits to the peer pressure and joins in the festivities. Even tho it starts off nerve wrecking, thru the film Pete does begin to enjoy this exploration of sorts. And finds out about himself that maybe ... just maybe he shouldn't always join in on his friends' ideas ... NOT haha! The film premiered December 2011 in MD and is being sent into festivals as we speak! You can check out the premise for the film at it's Official Facebook page at Fang - Official Facebook Page. Fang is also on IMDB at Fang - Official IMDB Page, where you can see the cast/crew list, and more!
SoulMate: True Evil Never Dies is another film of yours that sounds quite interesting. So what can you tell us about that one?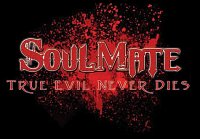 Of course! SoulMate: True Evil Never Dies is an Independent feature length Horror film directed by filmmaker Shawn Anthony. The film is about a pyschic named Katie, who is brought into a police investigation to help track down history's most notorious killer (Jack the Ripper) who has returned, and is picking up where he left off, murdering the innocent. Will she along with the police stop Jack in his tracks or will Jack continue his vicious cycle of murders? The film is screening at the 3rd annual WMIFF (World Music and Independent Film Festival) at the U.S. Navy Memorial Theater (Burke Theater) THURSDAY, AUGUST 23RD at 8:45pm PM. 701 Pennsylvania Avenue Northwest Washington, DC 20004. It has been nominated in 8 categories out of 9 including Best Director, Best Feature Film, Best Actor, Best Actress, Best Screenplay, and more! In the film I play the role of "Jim" a troubled young man who is attending therapy for his problems. The film would take home awards in the following categories: Best Cinematographer, Best Actress, Best Supporting Actress, and Best New Director. Its not one of my larger roles, but I really enjoyed being on set with some of my fellow actors - some of which I still speak to on occasion, working with Shawn and taking his direction, and just having the opportunity to do what I love. You can see the film's trailer below and I am sure you will enjoy it!
Soulmate: True Evil Never Dies Official Trailer
I'm sure there are quite a few more movies of yours you'd like to talk about - so please do!
You know me too well bro! There are 2 films that I would like speak on and a webseries that I am cast in as well. Those films are Robbie Soto's feature length Drama Reminisce and Anthony Harper's SAG drama short film Jump. And lastly is Aaron C. Smith's brand new drama webseries Rebels and Rejects. I will start with Robbie Soto's Reminisce ...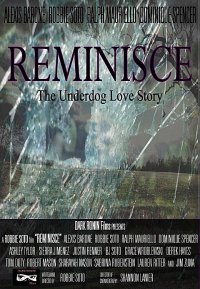 Robbie Soto's feature Drama film Reminisce is a story of an old man reliving his past through a bedtime story for his grandchildren. The story takes his grandchildren on a journey of how his grandparents met and fell in love. As the story comes to life its powerful message will keep you at the edge of your seats and bring tears to your eyes. In the film I will be playing the lead role of "Mark". Mark is Mike's best friend. A senior in highschool, plays football, and is an average student. But most importantly, whenever Mike is in a situation in which he can not get himself out of you can always count on Mark to be right by his side. The film is currently in the pre-production stages, and will enter principal photography mid September! I am very excited to have been cast in this production. From the cast and crew that has been assembled, man its gonna be a hell of a film and I can not wait for everyone to see it!
If you would like to find out more info and updates on the film regarding production, checking out the cast/crew that has been assembled, behind the scenes, and more visit the film's official Facebook page at: Reminisce - Official Facebook Page.
Next up we have Anthony Harper's SAG Drama short film Jump. I can not say too much about this one except for the following: Tthe film has an incredible cast/crew including director Anthony Harper, Gordon Timothy, Antoinette Green-Fisher, Caleb Jackson, Courtney Ferguson, myself, and more. The film was shot in Annapolis, MD. It is currently in post-production, and the film has no release date at the moment. In the film I play the role of "Pierre". He's a straight-laced kid, very intelligent. But his best friend, is who he worries about, and that's because he's in a dysfunctional family. Stills from the film can be seen here: "Jump" production Stills.
Lastly, we have Aaron C. Smith's brand new drama webseries Rebels and Rejects. Rebels and Rejects is a web series that focuses on the lives of 6 friends and their transition from high school seniors to college students. During their journey, they will discover who they are, what they love, and what they hate. Every destiny intertwined, but not every person will accept who or what they may be tied to ... Each teenager has personal issues they battle such as abuse, drugs, orientation, identity issues, etc ... and they have to learn to accept their personal battles and overcome them to reach their dreams. The series is primarily filmed in various parts of MD with episodes ranging between 7-12 minutes in length. In the series I will be playing the role of "Joseph Stragg". Joseph Stragg is a very accomplished individual as far as his accolades are concerned in college. Not only that he is manipulative, deceptive, but also very aware of those who can benefit his progress as well as those who can hinder him. He is very confident in his abilities to succeed and has a "I'll do anything to get what I want attitude". Joseph himself has own inner demons, now will they come back to haunt him? ... you'll have to watch the series and find out.
You can watch Episode 4 here (which is the episode in which my character is introduced): Episode 4 "Mainfest Destiny": Season 1 "Rebels and Rejects"
The first season of Rebels and Rejects contains 6 episodes. Episodes 1-4 are now available for viewing at the series' YouTube page at Rebels and Rejects - Official Youtube Channel. With only 2 episodes left the first season is coming to a close. But we are extremely excited for Season 2! The first season was filmed in various parts of Maryland but for Season 2 we are upping the ante! Were upgrading our equipment, longer episodes, filming in different locations, more behind the scenes footage, more ways the viewers can stay in tune with the series while Season 2 is being filmed, we're looking into more platforms for viewers to tune into the series and much much more! All I'ma say is stay tuned and get ready for a hell of a ride!
Any future projects you'd like to share?
At the current moment I actually do not have any future projects to share with you, BUT I am sure that'll change after this interview is finalized, haha. Isn't that how things always work.
What can you tell us about SharkNation?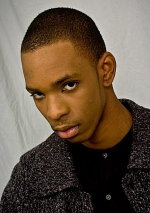 Man wow! Well, SharkNation is an allegiance of actors (at the moment we have 10 members within the group, there names are: Gray Ellis, Robert Mason, Kelvin "Drama" Page, Charlie Dreizen, Kodairo Campbell, Patricia Renderos, Marlena Neal, Chanel Narcissus, and Nichole Chimere) who thru the ups and downs of the film/television industry provide one another with the support to continue striving for excellence. The group was established in 2010 (I think, ha!) by myself and Gray Ellis. The intent of this group was to just provide ourselves with a solid foundation going forth in our careers in film/television, being a tool for one another in so many words. But what I did not count on was the fact that I would end up looking up to these actors ... no, these friends of mine as motivators who would provide me with inspiration. And not just that but family as well. I have grown close to each and every one of them and I can honestly say that there have been moments where I thought about quitting, but I'd call one of them, talk to them about the craft, and that thought (of quitting) would just go away, or I would just look on Facebook and I would see that one of them just landed another project! And that alone is motivation for me to trust in this struggle of mine - "When one wins we all win"! And it feels great every single time, because we tend to win alot, whether its on the small or large scale. Not everyone sees things as I do but they seem to, and to have all 9 of them in my corner is really a blessing and I love every one of them.
Let's go back to the beginnings of your career: What got you into acting in the first place, and did you receive any formal training on the subject?
Man, that was a mighty long time ago, man! Well I liked movies and such, but what got me into acting was honestly a lot of my friends in school were doing it in so I wanted to be with my friends. That was one reason. But the main reason was because I could remember going to see these plays and just enjoying seeing the actors just blow me away with their talent on stage in front of so many people. I remember telling myself that as soon as I had the opportunity to audition for the school play that I would. And that I did. As far as training, at that time, I did not have any training, and thinking back to that time in my career I sure could have used it, haha!
I've read that your first appearance in a movie was as a featured extra in Step Up 2: The Streets - now what can you tell us about that experience?
You are correct sir! My first appearance in a film was indeed the major motion picture Step Up 2: The Streets. There is SO MUCH I could tell you about my experience working on the set of Step Up 2. Well, for starters, it was an experience of a lifetime! I was on set for 2 months and the knowledge that I garnered just from being "there" was invaluable. From hearing all of the different terms that were being used amongst the cast/crew, witnessing how a professional set was conducted, and learning how to network. I said learning how to network simply because networking is a very pivotal tool in this business. If done correctly your life can literally change in a matter of minutes, I know, I've heard and seen it happen! Meeting so many people from various backgrounds and ethnicities; whether they were dancers, actors, directors, producers, cameramen, or maybe they had no intentions on being involved in film at all but were just there for ride. Not to mention I met some really cool people while I was on set. Gotta give a special shout out to "V" aka Victoria Lynn Umbarger, who I met on set and she's been supportive of my career ever since! And just the smiles that I left with every single day coming to and leaving from set. There was not one day where I did not want to go to work. I didn't even think of it as work, hell I even forgot that I was getting paid. That's when I knew that I wanted to pursue a career in film/television. So from that experience I had one of the best summers of my life with no regrets, and having the opportunity to be surrounded by wonderful people along with professionals in my craft, I could not have asked for more.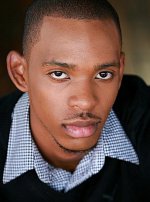 How do you think you have evolved as an actor over the years, and how do you generally approach your characters?
That is the million dollar question. I would say that I have grown to better understand the craft, to go off the page from what is written, and really implement myself into the character. Really going that extra mile. Whether that is building the backstory for my character, breaking down the dialogue line by line therefore streghening my understanding of the text, and going out and seeking additional help in regards to my preparation. I am a very prideful young man, but I had to really check myself and leave that at the door because in this business you can not expect to elevate your performance or your status amongst your peers alone. You will always need someone, hell you really need a team behind you truth be told. Which is why I started going to workshops, along with receiving coaching within the DMV region, in particular Actor's Club located in Baltimore, MD at Studio BOH. Being challenged every week by professionals in the industry is a blessing and a privilege. And to have people who want to see you grow, who want you to be successful, and who want you to enjoy acting, what more can one ask for?! The workshop is ran by SAG/AFTRA actors Ken Arnold and Dan Franko, both of whom have been an extremely large part of my overall development as an actor in many regards(I love you guys).
I generally approach my characters with a clear and an open mind whenever I am cast for a role. After I am cast then I take what I already know about the character, then I'll approach the director to see if they have written a backstory for that particular character. Once that part of the process is discussed, then I throw implements of myself in the mix, make it her own and BOOM! Magic is made! The rest after that is history.
Actors (or indeed actresses) who inspire you?
Actors that inspire me are: Will Smith and Denzel Washington.
Your favourite movies?
Brown Sugar, not based on overall acceptance or box office revenue, but I really liked the chemistry between the two leads "Tay Diggs" and "Sanaa Lathan", the whole cast in general to me was excellent!
City of God was a really real film to me. Its by far my favorite International film. City of God is the type of film that makes you appreciate the value of cinema. Just amazing!
And The Dark Knight. That film really changed the mood/expectations for a lot of films (especially superhero) that are coming out. So much talent in one film ... it really showed the lengths that some actors can go to reach brilliance. Watching Heath Ledger really just go to another universe in his portrayal of the Joker really showed me (1) that's where I should want to be every time I perform, in regards to how spectacular he was, but also (2) never allow myself to become lost in my character. To always have that divide between reality, and the film.
... and of course, films you really deplore?
I wouldn't say I deplore any films... except ones that are not made with a true passion. Films that are made just because numbers can be generated. Those are films that I deplore.
Your website, Facebook, whatever else?
To anyone who would like to reach me, directors, casting directors, producers, agents, managers, etc please visit the following at:
Official Facebook Fan Page for Dominique Spencer
IMDb Profile for Dominique Spencer
Actors Access Resume for Dominique Spencer
Videos of Actor Dominique Spencer
Also visit the following social networks - I can be contacted at these links as well:
Facebook page for Dominique Spencer
Twitter page for Dominique Spencer
Anything else you are dying to mention and I have merely forgotten to ask?

Feeling lucky ?
Want to
search
any of my partnershops yourself
for more, better results ?

The links below
will take you
just there!!!

Find Dominique Spencer
at the amazons ...

amazon.com

amazon.co.uk

amazon.de
Looking for imports ?
Find Dominique Spencer here ...
Something naughty ?
(Must be over 18 to go there !)

Please watch Barry Worthington's Award winning short drama film KIN. The film has garnered the following accolades: KIN, WINNER, The Accolade Film Competition 2011, KIN, Showcased at the 2011 Lucerne International Film Festival, and KIN, FINALIST, 2012 Nashville Film Festival. Even tho this film has completed its festival run, the film is fucking dope, and I learned so much from Barry and the other actors alongside me. Not to mention we've become good friends since. In the film I play the role of 3-4. Enjoy
But as this interview is coming to a close, I would first like to thank you for this interview. It has been a blessing and I can not thank you enough for this opportunity. I want to say thank you to all of my supporters. For one to succeed in this industry someone has to believe in you and I have been blessed to garner that belief. I would like to thank my coach/instructor/and good friend Ken Arnold who has believed in me since the first day I stepped into his classroom. An incredible talent who continues to reach new heights in his career, and pass on the knowledge that he learns onto myself. For that I am in his debt. My instructors/good friends Dan Franko and Kevin Jiggetts who also believe in my abilities as an actor, have opended their arms, and who have taught me what it is to be a true professional along with Ken. And my friends and family who hold my best interest at heart, have given support to my career, and will always be honest in regards to acting, and life in general. Thank you so much Michael! Thank you.
Thanks for the interview!