Your new movie Muscle - in a few words, what is it about, and what can you tell us about your character in it?
Muscle is about a woman who cares for her sick husband. One day she decides to drive upstate to a country bar to seek out some unanswered questions. I play the lead, Amanda, who is trying to make sense of why sheís doing what sheís doing. Itís a complex, layered drama with a twist.
What did you draw upon to bring your character to life, and how much of Fiona Graham can we find in Amanda? And to what extent can you identify with the situation Amanda finds herself in?
I take character development very seriously. Its work that involves finding the essence a character, and what motivates her. It's a long, careful process, but one I embark on with joy. Luckily, for Muscle, I was able to spend a lot of time during pre production with my acting coach and the director, Heidi Miami Marshall, exploring the aspects of Amanda that dwell inside me and creating the aspects that donít. I have never been in Amandaís shoes, but I have experienced betrayal and loss. And I do feel that itís the actor's responsibility to share their humanity in character, so I hope that came across.
How did you get involved with the project in the first place?
Heidi and I had wanted to work together for some time, ever since I auditioned for her a few years back when we just hit it off. When I asked the brilliant Tom Wilton to write me a screenplay, Muscle was born, and Heidi and I spent a year analyzing and developing the script.
How did you end up on the production sice of Muscle as well, and what were the challenges from a producer's side of view?
I think itís important for woman in the industry to forge their own brand and create their own roles with the stories they want to tell. Muscle was a story I wanted to tell, so I was motivated to get the movie made and took matters into my own hands. In this case, that meant stepping up as one of the producers, something I have experience with, having previously created film and theatre in London. However, this time, with Muscle, I was working alongside two other talented producers, Tom Wilton and Johnny Sanchez enabling me to step back a week before production to concentrate on character work.
One of the executive producers of Muscle is legendary Frank Oz - now how did he get involved with the project, and what was working with him like?
Quite simply, he is a friend of Heidiís; he has mentored her over the years. When he saw Muscle, he wanted to support it. Lucky us! We were thrilled!
Do talk about your director Heidi Miami Marshall, and what was your collaboration like?
Heidi is a bold and courageous director and now a dear friend. We spent almost a year picking apart the script and analyzing it. Heidi was paramount to the development of Amanda and her emotional journey, which was something we discovered together. I loved working Heidi and hope to do so again and again.
What can you tell us about the shoot as such, and the on-set atmosphere?
The shoot was smooth, easy, and full of joy. We picked a team that we mostly knew and had, in one way or another, worked with before. We rented a massive house for all crew and cast out in the woods upstate New York, which was a lot of fun, and over three days, we got the film in the can. It was hard work, yet fluid, and focused. I have subsequently worked with most of the crew again on another project, Noise (a super slick little short), and will again in the future. We are like family!
Anything you can tell us about critical and audience reception of Muscle yet?
Muscle has its world premiere at Greenwich International Film Festival in June 2016 and in the same weekend plays its NY premier at The Soho International Film Festival. We have several other festivals globally, in which we are selected for competition. I can't announce them yet, but itís thrilling to see Muscle be received with such love. Iím delighted and honored!
Any future projects you'd like to share?
I will be playing the lead in three features this year, one alongside Ryan Donowho (The O.C.), one written by Stephen Fetcher (The Woodman with Kevin Bacon) and a horror (my first)! Iím also currently in rehearsals for a play going to Broadway, so I am thrilled and excited to be part of these projects. This is a busy time busy with good stuff. I feel very grateful.
What got you into acting in the first place, and did you receive any formal training on the subject?
Itís just something I did from an early age. I would gather all the kids on the street and create stories, make scenery out of cardboard, put myself in the lead role, rehearse and then make all the parents watch. I was quite bossy! Then as a teenager I joined an organized drama group and started planning how I could move to London and get formally trained. I havenít stopped taking classes since, I think, as actors, we have to push our boundaries, expand our training, knowledge, references and work with as many coaches and disciplines as possible. It keeps us open, courageous and creative.
What can you tell us about your filmwork prior to Muscle?
It started with a master class in film making and acting, and it snowballed into the rest of my career. I had the opportunity to work with a BAFTA nominated director, Dan Hartley, in London in making the film Flea. It was a thrill and a huge learning curve. Dan was a fantastic and experienced director who taught me to enjoy each creative adventure and stay open. Subsequently, each film since has been an adventure, a learning experience, a trip! I loved working on Flea; I felt that Dan understood my sensibilities from the get go, which then set a tone for future work on my part: the fragile woman with strength. From that smart start, I have had the opportunity to work with some amazing people.
Of late, you've increasingly stepped behind the camera as well - so why is that, and what are you looking for in films you choose to produce?
Moving to the USA was clearly the next step in my career, as was starting my own production company. The indie market in the States is exploding; itís a transformative time. I love collaboration; I value it highly, and I enjoy working with both genders. However, statistically women have fewer jobs in the film industry, yet women are half the population buying tickets at the movie theaters. Iím passionate about telling stories from the female experience, not just as the wife, the mother, the lover, but from also from the myriad of other experiences women have. Itís not necessarily about telling a woman's story, either, and certainly not necessarily a womanís problem story. Itís about coming from the female perspective, a human story that just so happens to be female led. I am also keen to see more women working in the industry, both in front of and behind the camera. So I have my work cut out as Hollywood desperately needs a lot more female driven narrative, something Europe is already very comfortable with. So Muscle is part of my contribution to that.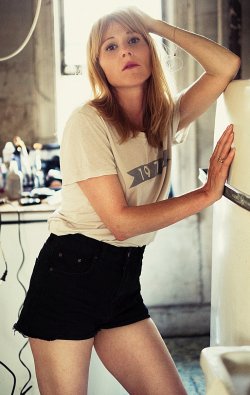 Besides films you've also done your fair share of theatre - so what can you tell us about Fiona Graham, the stage actress, and how does performing on stage compare to acting in front of a camera ... and which do you prefer, even?
I just adore theatre. I love everything about it, from the way a play is written to the process and discoveries during rehearsal ó a luxury so rarely given in film. I love the ensemble and play of connecting with other actors, the live, moment-to-moment action that performance brings. Live theatre is like stepping off a cliff edge; one never really knows what will happen, and it canít be controlled. Itís an exercise in total trust and sheer commitment to the other actors, the characters and our imaginations. Itís magical. I think of camera acting and theatre acting as different sports, both extreme sports but totally different. Both disciplined in different ways. I love the play of camera work and the option to give three takes in entirely different ways.
How would you describe yourself as an actress, and some of your techniques to bring your characters to life?
I like to think that I share my whole heart. I definitely strive to do so anyway. Iíd say Iím a committed, hard working, playful actress who will step into the boxing ring with the best of them to spar. I may be frightened, but I like the fear; I like being challenged, and I like it when everything is spontaneous and unpredictable. I do my research and find out: what was it like during that era; what where the injustices; how did the culture affect the character; and how is the story important? I expand my experience of the human condition, getting into the mindset of the character, and asking: whatís makes them tick?
Actresses (and indeed actors) who inspire you?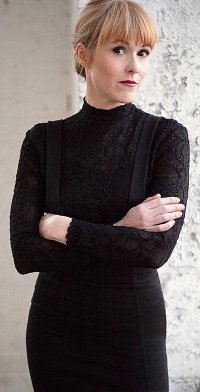 Feeling lucky ?
Want to
search
any of my partnershops yourself
for more, better results ?

The links below
will take you
just there!!!

Find Fiona Graham
at the amazons ...

amazon.com

amazon.co.uk

amazon.de
Looking for imports ?
Find Fiona Graham here ...
Something naughty ?
(Must be over 18 to go there !)

Melissa Leo, Liv Ullman, Isabelle Huppert, Charlotte Rampling, Kristin Scott Thomas, Vera Farmiga, Marion Cotillard, Ben Mendelson, Mads Mikkelson, Pilou Asbaek.
Your favourite movies?
Such a hard question! It always depends on my mood and my purpose of turning a film on. However, I love a good USA indie fix, unforgettable performances like Blue Valentine, The Wrestler, and I also indulge in European films, particular French, Danish, Swedish and German. Recently I loved 45 Years. The pace and cinematography were stunning. Victoria, again, cinematography truly brilliant, and all one take! And Jack O Connellís performance in Starred Up was mesmerizing.
... and of course, films you really deplore?
Deplore?! I havenít got deplore, but, I have got a ďnot-my-favoriteĒ. Sorry to say, I donít prefer Coen Brothers films. I know they are genius! I see it! I just donít relate to their style or content. In an all together different vein, I struggle to watch horror movies. I donít like gore and jumping out of my seat! Iím not cool that way.
Your/your movie's website, Facebook, whatever else?
Facebook - Fiona Graham
Twitter - @FionaGrahamNYC
Anything else you're dying to mention and I have merely forgotten to ask?
Itís been such a pleasure to connect with you and do this interview! Thank you!
PS: I LOVE Search My Trash
Thanks for the interview ... and for the compliment!
Special thanks to Richard S Barnett, founder of IIWYK!!!