Give us the basics about the IIPM Festival first: When and where will it be held?
The festival will be held in the city of Ancona (Italy), June 9th-10th-11th in the beautiful Mole Vanvitelliana, an historical building.
Being an actor first and foremost, what inspired you to launch the IIPM Festival?
Meritocracy. I am in the independent cinema since I've been 20 and watched a lot of movies so fucking good and just never distributed that I've felt so sad and frustrated that now I decided to create something for very talented filmmakers all around the world.
What do you think sets the IIPM Festival apart from other festivals of its ilk, and what's the philosophy behind it?
This festival is not made to earn money and to give out awards that just sound like "ok thanks, bye bye". In the last few years, a lot of festivals were born with this purpose and this is terrible! It's another way to steal dreams from artists and good people. I first tried to put together a very important and competent jury and I did it! We have professionals from each area of the movie process with names that worked as senior or supervisor, actor or actress in movies like The Terminator, Aliens, The Avengers, The Dark Knight Rises, Harry Potter, Robin Hood, John Wick, Independence Day, Fast and Furious, La Grande Bellezza (Oscar winner), Inception, Penny Dreadful, The Abyss, The Rock, Tombstone, Teenage Mutant Ninja Turtles and many more.
Then I wrote to hundreds of distribution and production companies and sales agents and when I had an agreement with 3 American ones, 1 Canadian and 1 Italian, I decided to create the event.
I did it to help filmmmakers all around the world and to help them to believe in what they are doing all day with lots of sacrifices.
I searched then for some sponsors to help ME in making it real and found a very clever and generous business man in Ancona who believed in the good effects of the festival itself. All the screenings will be for free, for everybody and if you want you may leave an offer. The TOTAL amount of the money raised with the screenings will be given to people who suffered major losts in the recent earthquake in middle Italy.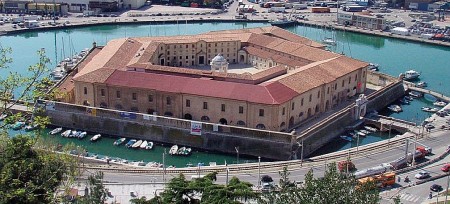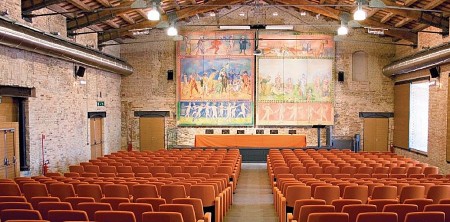 Mole Vanvitelliana, Ancona
As far as I know, the IIPM Festival is presently open to submissions - so how does one submit, and what are you looking for in films you want to show?
Yes, on November 15th it has opened on FilmFreeway that is our exlusive partner, at this address
filmfreeway.com/
festival/IIPMF
There are 2 main categories: Features and Shorts, sub-categorized by genre - Thriller, Drama, Romantic, Comedy, Sci-Fi, Horror, Action, Fantasy and Animated.
If you subscribe to one of these, you can apply for Best Actor/Actress, Best Director, Best CGI, Best Editing, Best Set Design, Best Sound Design, Best Makeup, Best Special Effects, Best Soundtrack, Best Original Song, Best Cinematography, Best Costumes.
But there is more. The festival also awards: Best Music Videoclip, Best Script (winner will receive a prize from Ink Tip), Best 360VR Video, Best Fan Film, Best Trailer, Best Documentary, Best Webseries Pilot, Best TV Pilot, Best Backstage Picture.
You just have to talk about your rather prominent board of jurors for a bit, and why exactly these people?
Because they know exactly what they are doing. I searched for people WORKING in the movie industry, with different capabilities and skills. It happened to me to take part to festivals where the jury was completely extraneous to cinema, so I wondered myself: "Why?" "You are a theater director, can you judge my MOVIE?" or other where the jury was made by the sponsors... shop owners, or cars sellers... How can it be???
What are some activities planned besides showing movies?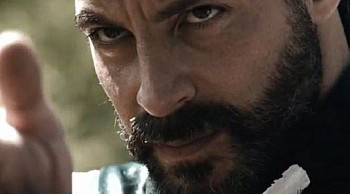 Michael Segal
We will have some stuntmen shows, medieval skirmish, concerts, acting workshops, short movies with schools, cinematography workshops, 360VR experiences. We will transform Ancona in a MOVIELAND.
Is the IIPM Festival a one-off event or do you plan to make it an annual thing should everything go right?
It will become annual, but maybe it will be ITINERANT or even on a big cruise ship.
Your/your fest's website, Facebook, FilmFreeway, whatever else?
Internet site: www.ipmfestival.com
Facebook: https://www.facebook.com/iipmfestival/
FilmFreeway: https://filmfreeway.com/festival/IIPMF
Vimeo: https://vimeo.com/iipmfestival
YouTube: https://www.youtube.com/channel/UCgEhs2MZ_lBAuSdnwIwazHg
Anything else you're dying to mention and I have merely forgotten to ask?
The award ceremony will be held in a beautiful hotel with probably all the jurors and it will be on air streaming on our Facebook page and then filed in our YouTube channel.
Thanks for the interview!
Thanks Michael and break a leg to all the filmmakers!