Your upcoming short A Room in Cairo - in a few words, what's it going to be about?
A Room In Cairo is an espionage thriller telling the story of violence and self sacrifice in the name of nationalism.
How did the project first get off the ground in the first place, and what were the inspirations behind it?
A Room In Cairo came together as a wonderful hodgepodge of circumstances: Back around 2005-2006 I wrote this short about a mafia cleaner named Carmen. I really loved the character but the project itself never came together so the script sat collecting virtual dust on my hard-drive for years.
In 2013 I was asked to write a short with two people in a room. I had just produced my short film Love Fools, which was basically two people who were in a relationship hashing it out in a bedroom. So I decided to go a very different route. Going through my old ideas I came across the script I wrote back in 2005. I read the opening scene. It was brutal and beautiful. So I took the framework of the opening scene from that script and built it into A Room In Cairo.
My reasoning for changing the settings - America to Egypt, mafia piece to a spy thriller - really was born out of the time frame in which the rewrite of the script happened. The people of Egypt had toppled two regimes, Mubarakís & the Militaryís, and were in the process of removing a third, Morsiís. Iím a civil rights advocate at heart and I always find humanity standing up with one voice to fight injustice thrilling. The changing environment in Egypt mixed with their attempts to keep the country stable was very interesting to me.
Add to that the Edward Snowden situation and the lengths American Intelligence will go in the name of security and you have the inspiration for A Room In Cairo.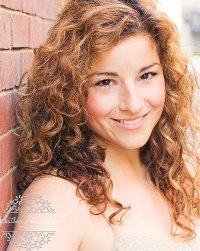 Jamie Lyn Bagley
Since A Room in Cairo handles a rather current political situation, how much research is going into that aspect of your movie?
A LOT, lot, lot of research is needed for the project. In the writing itself I had research some medical condition a character goes through. In prep for production everything from what weapons certain government agencies use as issued side arms was required. Also things like how to pick a lock, look of government paper work, Iím sure my Google searching has set off a few red flags.
Additionally, my two actors Jose Gun Alves and Jamie Lyn Bagley have to learn Egyptian Arabic for majority of their lines. All of Joseís are Arabic. It always bugs me when movies set in different countries have all the characters speaking English.
Weíve had two people do translation for the project, one of which is an Egyptian. Madiha is not only helping Jose & Jamie learn their lines properly but also giving invaluable insight into the Egyptian Culture that allows both actors to truly portray their characters with more depth than just parroting lines in another language.
With A Room in Cairo set in ... Cairo, Egypt, I suppose, what can you tell us about the locations you're actually filming at?
The magic of cinema lets us pretend weíre in Egypt. Weíre still locking down locations so until the dotted line is signed I donít want to jinx anything.
I will say one is a Middle Eastern restaurant/hookah bar. The inside is gorgeous. The rest of the film is set in a hotel in Cairo which means location hunting has been fun as some of New England Architecture has no place in a location that is supposed to be set half way across the globe.
With the transformative powers of production design by our dynamic duo of Margee Wolf & Angela Shulman weíll be taking a small bedroom and making it look like a crumby hotel in Cairo. Some visual effects magic will add to the look. The window will look out into the city of Cairo.
A few words about the intended look and feel of your movie?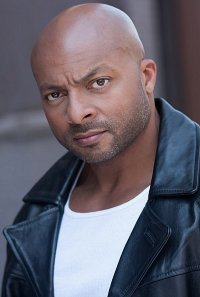 Jose Guns Alves
Intense colours in a limited palate. Some of the reference materials Iíve watched in prep for the shoot are Only God Forgives, Apocalypse Now, Drive, The American, Taxi Driver, Naked Lunch, Hanna & Syriana. Oh, and Skyfall. Canít do an espionage flick without a little James Bond research material. Our director of photography Joey Lavallee, I didnít even tell him what I was referencing as a director when I asked him what he thought and bam the same words came out his mouth that were in my head.
Of course in my mind all those film references mean a visual language. In itís simplest it means vibrant colours, purposeful camera moves and the virtual smell of celluloid. An old look done in a new way. No Bourne camera shake. No over used slick technique.
Do talk about the movie's key cast and crew for a bit, and why exactly these people?
Our main cast, the people who are in a room in Cairo, are Jose Guns Alves & Jamie Lyn Bagley. These two lovely people are Rhode Island based actors Iíve had the pleasure of directing in the past but never in a project this intense.
I picked Jose & Jamie for a trifecta of reasons. One: Both are really talented actors who I knew would throw themselves entirely into this project. The characters are roles I havenít really seen either of them play before. Two: I need able actors who looked Middle Eastern. I didnít want the audience for a second think ďWhy is a white guy pretending he's Egyptian?Ē Although neither Jose nor Jamie are Middle Eastern in decent they both have a look that translate nicely. Third: No egos. So important to me is to work with people who are humble and excited by the communal creativity that is film.
The rest of the cast is Michael Thurber, JP Valenti, Arissa Page, Aaron Andrade & Andrew Andrade. They are the reason Jose & Jamieís characters end in A Room In Cairo. These fantastic people have the same trifecta - Talent, Look & Attitude.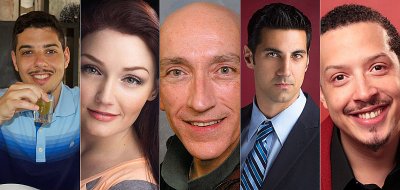 Andrew Andrade, Arissa Page, Michael Thurber, JP Valenti, Aaron Andrade
Behind the camera is a great group of people who Iíve had the pleasure of working with in the past. As mentioned our director of photography is Joey Lavallee. Camera and iighting consist of Danny Roth, John Mosetich & James DeMello. These four gentlemen are people I know I can trust the look of my film with.
Production team includes Richard Griffin [Richard Griffin interview - click here] as production manager and Mark Hutchinson rolling triple duty. Heíll be my AD, sound and in post production heíll be editing the picture. Something Iíve never let anyone else other then myself do before. These two men are my brain trust and incredibly generous friends.
Art department we have the aforementioned Angela Shulman as art director & Margee Wolf production designer. These two women can do anything. Iíve witnessed them in thirty minutes take an apartment set that was designed to look like two preppy twenty something girls live in it and transform it into the home of middle aged man grasping at his memories of times long past.
Rounding out our production team is special FX makeup Jordan Pacheco, who will make sure our characters get their bloodiest. As well as Pat OíHara who not only will be keeping our cast & crewís belly filled with one of the best set menus Iíve ever seen but will also be our script supervisor. Last but not least is my brother Aaron Poisson, who is our visual effects artist and graphic designer. Heíll be the man who makes Cairo appear out the window and bullets fly through the air as if they are well captured on camera.
Why did I pick them? Theyíre some the best people I know.
As far as I know, A Room in Cairo is presently still in its fundraising stages - so what can you tell us about your fundraising efforts?
Yes, weíre in the great crowdfunding race many artists are in to help fund projects. A Room In Cairo is using IndieGoGo as our platform. Weíre looking to raise $1800 of the approximately $2200 budget through this avenue. Amazingly weíre already at 60%, at the time of this question and answer session, with a little more than a month left.
Link here: https://www.indiegogo.com/projects/a-room-in-cairo-action-thriller/x/484386
When prepping to do the IndieGoGo campaign I did a lot of research. In the end I came to a few conclusions - 1: Successful campaigns have a LOT of planning. You need to constantly update your current & potential funders. Leave information to be reveled. 2: You arenít going to raise ALL your funds from people you know but itís a great place to start. The release of our campaign started with only people the cast & crew knew. Once we hit 30% we expanded it to our larger filmmaking community and now that weíre past 50% all over the internet. 3: The same old boring talking head Pitch Video talking about how great the project is doesnít cut it any more. Entertain the people and they will come.
So, with that acquired knowledge I wrote a script for our pitch video, Iím pretty sure Jose & Jamie have more lines in the pitch video then they do in the actual movie by two fold. The video was filmed by Richard Griffin [Richard Griffin interview - click here] at James DeMelloís studio space. Iíve gotten messages saying funders were compelled to donate by the pitch video alone.
Once your funds are raised, how do you plan to proceed - and even if it's probably waaay too early to ask, any idea when and where the film will be released onto the general public yet?
A Room In Cairo is slated to shoot principle photography September 28th, film gods willing I donít have to stretch an already tight budget. There is also a photo shoot related to the opening title sequence filming beforehand and a 2nd unit day to a sequence that isnít in the room in Cairo. Weíre shooting this thing on the 28th, it is just a question of how broke I am after depends on us hitting and film god willing exceed our goal.
Premiere date, I always hate to set a date before production happens but I will say Iím toying with January 2015. The thought is to put together a night of short films with A Room In Cairo showing last. Iím hoping we have a few other filmmakers also premiering projects that evening.
Any future projects beyond A Room in Cairo you'd like to share?
As cinematographer & editor Iím working on a lot of projects through the end of this year. Principle photography on Accidental Incest: The Musical, directed by Richard Griffin [Richard Griffin interview - click here], wraps early this fall. Then Iím onto Fairfield Follies, which is a freaking hilarious politically incorrect holiday film helmed by Laura Pepper. December is the premiere of John Mosetichís feature Permanent, which Iím editing and Iíll also being filming Nathan Suherís short Scary Little Fuckers. This is all on top of A Room In Cairo. Iíll sleep in 2015.
As for projects Iíll be directing in the future I intend on producing two more short films in early 2015. Details Iím keeping under wraps until A Room In Cairo shoots. These projects are all in prep to hopefully film the feature film MAIZE fall 2015. So, Iíll sleep in 2016.
What got you into filmmaking in the first place, and did you receive any formal education on the subject?
The route that got me to being a filmmaker is, like me, weird. As a little kid I loved to draw so I wanted to be an artist at Disney or Warner Brothers or both. I also wanted to be an astronaut, a police officer, a civil rights attorney, an archeologist & a meteorologist.
In high school, this was future meteorologist time frame, I joined theatre to hang out with my friends. I am a terrible actress but thankfully my writing abilities were actually promising. I started writing one act stage plays and even had two produced by my senior year. I wrote a full stage play that year as well, dedicated to my late Nana, I named the lead character Violet after her. The following year while I was working at a local theatre as stage manager Project Greenlight came out. I took my stage play and made it into a feature film script. Obviously I didnít win, but the film bug bit me and I decided to pursue it as my career.
I went for my associates in Video/Radio Production from New England Tech. The eight years since Iíve had a continuous education on set.
When it comes to making movies, you've pretty much done it all, directing, producing, filming, editing and whatnot - so which aspects of making a movie do you enjoy the most, what could you do without?
My favorite three jobs in film are writer, cinematographer and editor. As a writer I create a narrative, a world and its characters from thin air that the director and actors get to play with. You make the frame work in which the director plays. As a cinematographer I sculpt the visual look of the world out of photons using the view & tone of the director as inspiration. As editor I weave together the visual story for the audience to see the writerís story through the directorís vision and the cinematographerís light. I love the collaborative art that is film. No one person owns it. Film is a work of passion with many hands involved. An artist orgy if you will.
What could I do without? Every part of the process is a part of the machine that builds the film. Iíd say the only things I could do without when it comes to aspects of making a film is anything that causes chaos - egos, drama, superiority complexes, etc, etc. These elements seem to seep into the film work. I could do without them, matter fact I try damn hard to do without them. I work with people who have integrity, kindness and humility.
What can you tell us about your filmwork prior to A Room in Cairo (in whatever position)?
Iíve somehow gotten luckily enough to work on a lot of projects. I work mostly as a dinematographer. Projects include the short films Right There, MotherLove & Love & Laundry Soap, as well as feature films The Disco Exorcist, Future Justice & The Gilgo Beach Murders. Iíve also edited projects such as the short film Still Life and the feature Iím currently working on, Permanent. Every year I get busier, like I said Iíll sleep in 2016.
How would you describe yourself as a director?
Still learning. Iím of the thought that a directorís job is largely choosing the right people to work with. The right actors, the right crew. That and Iíve been told another project of the job is decision making. ďYes to thisĒ, ďNo to thatĒ. Which Iíve learned is really true. To quote a terrible president Iím the decider.
As a director Iíd say Iím someone who looks at the script visually first, probably because Iím a cinematographer too. Intensely I think about the look of the project. With my actors, I like to give them the room to really craft their own character. I choose my actors because I know they can bring to the character what I want and surprise me with what I didnít even think about.
Filmmakers who inspire you?
Rober Zemeckis, Quentin Tarantino, Sergio Leone, Joss Whedon, George Lucas, Alfred Hitchcock, Fritz Lang, Nicolas Winding Refn & David Fincher.
Your favourite movies?
Oh man, this is always a tough question. Ask me this every day for a year and youíll get 365 different answers. There might be common elements but still a different list.
Iíll say Who Framed Roger Rabbit, Psycho, Kill Bill (both as one movie honestly), Fargo, Se7en, Cool Hand Luke, UnForgiven, Indiana Jones, A Fistful of Dollars, Fight Club & The Hustler.
... and of course, films you really deplore?

Feeling lucky ?
Want to
search
any of my partnershops yourself
for more, better results ?

The links below
will take you
just there!!!

Find J. Poisson
at the amazons ...

amazon.com

amazon.co.uk

amazon.de
Looking for imports ?
Find J. Poisson here ...
Something naughty ?
(Must be over 18 to go there !)

I donít. There are movies I donít like or arenít for me. I donít really ďdeploreĒ any films. Iíve walked out a movie before - Waterworld. I thought the movie was so bad I walked out of the theatre. I was twelve.
Your/your movie's website, Facebook, IndieGoGo, whatever else?
Facebook for A Room In Cairo: https://www.facebook.com/roomincairo
Indie GoGo for A Room In Cairo: https://www.indiegogo.com/projects/a-room-in-cairo-action-thriller/x/484386
My Facebook: https://www.facebook.com/pages/J-Poisson/116613868479774
Anything else you are dying to mention and I have merely forgotten to ask?
Nope. I think that covers everything. Iím surprised I got through the whole thing without really swearing.
Thanks for the interview!