Your upcoming movie Angel of Reckoning - in a few words, what's it going to be about?
Angel of Reckoning is a revenge/vigilante/action picture with some horror overtones to it for sure. To be brief, a female veteran, Rachel, returns home from overseas and rejoins her family. Suddenly, her niece commits suicide with no explanation. Rachel launches her own investigation into it and discovers a connected web of drug dealers, pornographers, arms dealers etc etc. She assumes an identity in their "world" and, with a detective on her trail, leaves a path of death and destruction in her wake.
What were your sources of inspiration when writing Angel of Reckoning?
I'm not sure I'd say inspiration but there's lots of vigilante style pictures that I enjoy. For example, Death Wish with Charles Bronson or more recently Death Sentence with Kevin Bacon. Angel of Reckoning has a similar tone like those pictures do. It's a dark, grim, even bleak story. There's also something for the audience to struggle with much like Bronson's character, or Bacon's character for their films… is "Rachel" a "good guy?... a bad guy?... is what she doing something you root for or against?... etc etc. At this point in my career, I've had the chance to take on a lot of genres I enjoy… vampires, werewolves, post-apocalyptic films, The Most Dangerous Game films… the vigilante genre was something I haven't touched upon yet until now. I also wanted to do a picture without the camp/comedy/over the top fight sequences of my previous pictures and make a more serious picture. Much more detail went into lighting and character development here in this one. "Rachel" really is one of the most interesting if not the MOST interesting character I've ever written to this point… but that's really up for the audience to decide not me.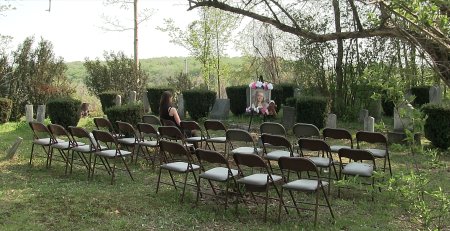 What can you tell us about the intended look and feel of your movie?
I kind of touched on that in the last question; but yeah, the look/feel of this picture is one that's grim, dark, seedy at times, hopeless at times, and even bleak at times. It's certainly not your standard "good guy vs bad guy with a happy ending". "Rachel" enters a criminal world where she starts connecting the dots and weaves her own path of vengeance on any and ALL individuals she deems even remotely connected to her niece's death. In terms of the color palette of the film, as me and our editor Chris Young [Chris Young interview - click here] discussed, there's a lot of "Dario Argento moments" with a lot of blues and reds in a number of scenes. I think something to really point out in terms of the "look" of the picture would be the lack of digital effects. This film goes for a very "real" feel across the board…
From what I can tell, Angel of Reckoning will be a pretty action-heavy movie - so what can you tell us about your movie's action and fight scenes, and how are they achieved?
I wouldn't say its "action heavy" per se, but it is certainly "character heavy". The characters in this one aren't just means to get to the next action sequence… the characters drive the action not the other way around in this one. Now that being said, there of course IS a number of action sequences in the film. Normally when I write, I write a large skeletal outline of the story and characters… who is there? What needs to happen? Etc… then write the formal script. After all that is done, lastly I take and do all the fight/action choreography for the picture. For the fight choreography of a picture like this I take into account each character AND the actor playing said character and what their abilities and limitation are in terms of fight capabilities. For example, "Rachel" has a military background… so I research exactly what kind of fighting style she may have trained in while in the military etc… for "punks" in the film, maybe they're a combination of street fighting and martial arts, maybe a character has a fight scene where the character isn't "a fighter"… I choreograph to every scenario and research accordingly and mold the choreography to the actor's physical capabilities. I ca'nt write in spinning jump kicks if the actor obviously can't perform a spinning jump kick, lol… so I figure out what each can do and go from there with things.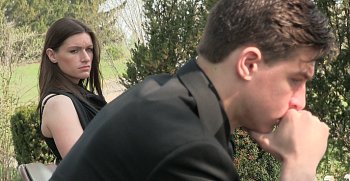 According to my information, you will also appear in front of the camera in Angel of Reckoning - so do talk about your character, and how do you approach him?
My screen time is very very little in this film. More of just a cameo appearance really. I wanted to stay behind the camera more and really focus on improvements in lighting, sound, special FX, character development, etc. So I don't want to give too much away, but you may have to really look for the cameo as I'll look a little "different", lol. I have had many fans come up to me and ask me if I'm going to do a lead role in the near future… I'm not sure at this time… I like the direction Angel of Reckoning is going right now, so I'm just concentrating on the present. With that being said, I have a film due out to DVD early next year, Blood Mercury (which is finishing up post-production as we speak) where I don't have a "lead role" but have a large "starring role".
What can you tell us about the rest of your key cast?
Thatd be a looooong interview J but I'll give some brief highlights….
Jessica South plays "Rachel", a returning war veteran who is just happy to get back to life at home with her family when her niece commits suicide. I worked with her first on my film Blood Mercury, where she plays a member of a Black Ops team who pursues a renegade agent. She did an excellent job with the action and can really tell a story just through her expressions. I knew after Blood Mercury, I really wanted to develop a project with her in a lead role… and here we are.
Debbie Dutch [Deborah Dutch interview - click here] plays "Bobbi", a drug addicted dancer who helps Rachel navigate the underworld a bit. I worked with Debbie for the first time on Blood Mercury as well. My cast & crew from that film just loved her and she did great in a real showpiece scene in that film but aside from that she's a true B-Movie legend and has worked with several top directors like Fred Olen Ray, Jim Wynorski [Jim Wynorski interview - click here], and more.
Donna Hamblin [Donna Hamblin interview - click here] plays "Beverly", who's top on the food chain for local drug dealers, pornographers, etc and fronts through the nightclubs she owns. A shrewd business woman who all the criminals under her fear intensely. Donna really knows the indie scene and is another favorite of my cast and crew. Like Debbie, I'm very excited to see her in a larger role for this film.
Jasmin St Claire plays "Smoothy", a local underground arms dealer. "Smoothy" has the underground reputation of getting things done. She has some rules, morals, code of her own accord (won't kill pregnant women, children for example). Jasmin I worked with in the very first project I ever did called Swamp Zombies. We stayed in touch here and there over the years and I'm happy to have her aboard here. Jasmin came into Swamp Zombies years ago; knew all her lines, treated cast & crew great, and worked hard. After that film, I know she went on to bigger and better things, namely one of the National Lampoon films.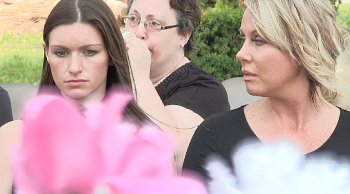 Lisa Neeld [Lisa Neeld interview - click here] plays "Reagan", a friend of Rachel's in the film. Lisa I worked with in my film Skull Forest; a film that really helped turn a page in my film career. Lisa is a real sweetheart in addition to being a hard worker with a great attitude. As of this interview, all of her scenes for Angel of Reckoning are shot out. I've worked with Lisa a few times now, including being featured on cover of the August 2014 issue of Malevolent Magazine. Cast & crew were very complimentary of her performance in Angel of Reckoning…
Hunter Wieczorek, plays "Ryan" the boyfriend of the niece killed. I wo'nt delve too much in here but the sky is the limit on this young man's career. Super super SUPER talented young man. This man's preparation and approach to acting is second to none for ANYONE I have ever worked with. Someone to keep an eye out for for sure…
Frederick Williams [Frederick Williams interview - click here] plays "Detective Trufont", a detective trying to solve the murders happening in his city. Fred's a local actor who has done a lot of projects as well and brings a good amount of indie film experience to set. He knows how things things run… knows the grind of indie film, etc. Fred is always super well-prepared. When I wrote the character of "Detective Trufont", Fred was my absolute first choice for this role after seeing him in some other indie films. The role was never auditioned, I went to him and said "hey, this is what im trying to do with this picture… this is a role I have that I see you being very successful in for the film… are you interested?"
And I have a long list of local talent in Angel of Reckoning as well… most being people I have worked with previously. "Monster" Mark Kosobucki is on board as our special FX Coordinator, I've worked with Mark a few times now. Around my tri-state area? Absolutely no one is better than him and he has the credentials to back that statement up. A guy that really loves the genre and packs a lot of knowledge of the genre to go with it. There really are no "small roles" in a film like this, everybody matters. One bad performance and the film may not work as well, given the dark tone of the picture… its like digital special FX, you have none in the film and then use a digital FX that doesn't turn out well and BANG… it changes the tone of the picture.So yeah, every role is critical in this one, especially with the cast not being that large really. I can't say enough really about the cast & crew for this one. It's easily the best cast & crew top to bottom that I've had the pleasure of working with to this point.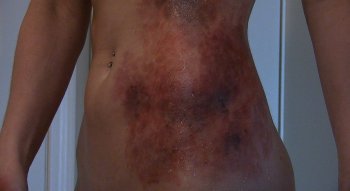 As we speak, Angel of Reckoning is still in production - so what can you tell us about the shoot so far, and what's still in store for you and your cast and crew?
So far, We've shot about a dozen scenes or so. It's been really great and I have to make a very special mention here to our editor and post-production coordinator Chris Young (www.cyoungmedia.com) [Chris Young interview - click here]. He has been a true difference maker on this production so far in a lot of ways. I would HIGHLY recommend him to aspiring (or established) filmmakers out there. He's really helped in establishing the look of the picture and I've been very cautious about clearly nearly every take with him, lol, saying "hey Chris if I shoot this, like this, will this come across in the edit, etc etc?" More than one cast member came up to me so far and said "you guys really work great together." So yeah, Chris has really helped not just the cast & crew but also myself in really reaching a different level of production value… not to mention he's a good person with a great attitude!
Like I said, we're about a dozen scenes in now… Lisa Neeld is finished with all of her scenes. We film about 3 or 4 weekends throughout the Summer here and then have a 5 day in a row filming schedule in mid July. Early August should wrap up all the principal photography, and the film may show as early as late fall this year. Again, the film benefits from having its editor in place already as he can kind of "edit as we go".
Any idea yet when and where the film might be released onto the general public, however tentatively?
It may hit a festival or two as soon as this fall. Possibly to DVD early next year, it depends on how many festivals we want to go to etc. For indie horror projects, I think the quicker you can get it into the fans' (or potential fans') hands the better… it really doesn't do me any good to go to a smaller horror convention and win "an award"… my reward is making a better film, getting a better deal, going on and making a better project. I don't compete against other filmmakers… in my mind I compete against myself, and all the homework I do in this business is to further KillerWolf Films projects.
Any future projects beyond Angel of Reckoning you'd like to share?
I've kind of got tunnel vision set to Angel of Reckoning right now but I have some other exciting things going on that ill mention:
My film Warriors of the Apocalypse, just finished up its contract with its former distributor, so I got my rights back and did a re-cut of the film and along with Chris Young produced a new DVD loaded with extra features including 2 audio commentary tracks, 1 track featuring the gang at Red Letter Media (www.redlettermedia.com) . The same group that did some work on the AWESOME re-release of the legendary film Samurai Cop starring Matt Hannon and Robert Z'Dar (RIP my friend). Red Letter Media produces TONS of content available through their website, and though I like it all, I have a special place in my heart for their program "Best of the Worst". I like that program a lot as it usually reviews films I watched growing up… Elves, Trick or Treat, Undefeatable, The Exterminator, Alienator, etc etc…love that show! They're currently working on their film Space Cop, which I had the pleasure of working on. Warriors of the Apocalypse will now be re-packaged and re-released as Apocalypse Female Warriors and be released through WorldWide MultiMedia, with a release date probably later this year.
I have another film that has been tied up in post-production for a while entitled Blood Mercury. I know a lot of people have been waiting for this one and it looks like it will finally be finished late this summer with a release to DVD early next year as well. This one is more of a "straight up action picture", though there's some horror elements to the story for sure. We landed some excellent locations and props for this picture and it'll be nice to see this one out there.
After Angel of Reckoning, there's a lot of options down the line. One is a comedy film centered on professional wrestling, I didn't write the script for this one but read it and it's very funny. I'd love to do it. There's also a wrestling documentary-style picture I may be taking part in as well. Our special FX artist, Mark Kosobucki also is in the process of finishing up a script he wrote (tentatively called Cop Killer) that I imagine could go into production next year in the spring. As for me writing the next KillerWolf Films project… as I said I'm pretty much just focused on making Angel of Reckoning the best it can possibly be; so I really haven't given it much thought yet.
What got you into filmmaking in the first place, and did you receive any formal training on the subject?
My background starts with a BA in Communications & Theatre from Gannon University. I worked in broadcast television for about 7 years or so, in both switchboard work, some editing, and some as Traffic Manager. A lot of my fight choreography experience started at Gannon U, and then I went to certify through the Society of American Fight Directors from there. I've worked in local theatre for probably 20 years now choreographing various productions… comedies, sword fights, Shakespearian plays, and recently did Carrie: The Musical which was a lot of fun with a great cast/crew/director. I've worked with children's theatre production and adults and love choreographing for theatre.
From what I know, your first on-screen appearance was in 2003's Zombiegeddon by Chris Watson - so do talk about that experience for a bit?
I went to a horror movie convention in Cleveland one weekend and director Chris Watson was there with Robert Z'Dar promoting the film Zombiegeddon which was still shooting at the time. Chris is an awesome guy whom I still talk with frequently to this day. Anyways, we went up to the their table as I wanted Bob to sign my Maniac Cop poster and got to chatting for a bit and then Bob is like "what are you doing later? We need zombie extras for later tonight, interested?"… and I said "Sure, sounds fun". So we got made up and drove to a local college radio station there and shot the scene with the beautiful scream queen legend Brinke Stevens and Conrad (Plan 9 from Outer Space) Brooks. It was fun. I think I'm seen on screen for half a second but its in a close-up! Lol… I'm sure me and Chris will collaborate on a project someday, we really like and enjoy the same kinds of films.
What can you tell us about your filmwork (in whatever position) prior to Angel of Reckoning?
After starting as an extra on Zombiegeddon, I went right into developing my own projects through KillerWolf Films. You can find a list of work of mine on my imdb page at http://www.imdb.com/name/nm1363725/?ref_=fn_al_nm_1
I just do a lot of homework on my own and try to learn as much as I can… as an artist one of the best compliments you can get is "you're improving"… and I certainly plan on continuing in that direction J I've met tons of great people, artists, and fans especially within the last year here. I've grown a tremendous amount and cant wait to show off all of what I've learned going into Angel of Reckoning.
You are also an expert martial artist and fight choreographer, which does show in your movies - care to elaborate?
I have a 3rd degree black belt (which I just got promoted last Feb). As fight choreographer, I've been doing that for nearly 20 years and have done a bit of theatre work. I actually started fight choreography in theatre before I did any fight work in films. I think the only thing I'd really like to mention is that most people know me as a "karate fight" style choreographer but I've really choreographed TONS of different styles of fights. I've done bar room fights, slapstick comedy fights, pirate/swashbuckler sword fights, street fights, scrappy survivalist style fights (groin kicking, hair pulling etc), and on and on. I'm just not a "martial arts choreographer", I'm much more versatile J plus a lot of research goes into each fight… like what is the character's background, what's the script's tone, what are the actors' capabilities etc
What can you tell us about your production company KillerWolf Films, and the philosophy behind it?
My only philosophy really is to keep an open mind and progress with our filmmaking capabilities. KillerWolf Films just isn't horror projects, it just isn't action projects… it's really whatever stories we feel like telling. Over the last couple years, I think people can see the dramatic shift in our films as I've phased out the werewolves, vampires, etc etc and gone in a different direction especially with the success of Skull Forest. Skull Forest just the past February was the number one movie on hulu for a week straight for the thriller/horror genre and that's a big deal consider how vast hulu is with content. So it goes to show a smaller independent picture can make an impact. I could totally see a special edition Skull Forest DVD coming down the road, as right now it's a fairly bare DVD. But as an artist I try to study, learn, and improve and get the best projects I can possibly make out to the viewers.
How would you describe yourself as a director?
I have a lot of tunnel vision as a director and I'm aware that can be good and bad. For my projects, I'm also the writer so that being said… I know what I want out of the characters. I like to set my cast months ahead of time when I can and have the actors ask me as many questions as possible well before we shoot so we can really have a strong idea of who each character is. This has worked out VERY well on Angel of Reckoning. Part of all this is me learning from things that DIDN'T work in the past and then implementing the changes I want to make from there. But I'd be far more curious here what my cast & crew would describe me as a director than "me telling you what I think I am". I'm nobody without the viewers, fans, cast & crew… so I'm much more interested in their description of me. Ask Darian Caine [Darian Caine interview - click here]… ask Lanny Poffo… ask Debbie Dutch [Deborah Dutch interview - click here], Donna Hamblin [Donna Hamblin interview - click here] etc etc
Filmmakers, actors, fight choreographers, martial artists, whoever else who inspire you?
I'm an 80's/early 90's kid so I like the early works of directors Kurt Anderson (Martial Outlaw, Bounty Tracker), Albert Pyun (Cyborg, Nemesis), Corey Yuen (No Retreat No Surrender II), and of course Fred Olen Ray (Armed Response, Evil Toons, Alienator) and Sam Firstenberg (American Ninja, Avenging Force). There's of course many more directors I really admire but there's a start.
In terms of martial artists in film that I enjoy… that'd be a very long list but amongst my favorites are early pre-Timecop Jean Claude Van Damme (loooooove Kickboxer, Cyborg, Bloodsport), Olivier Gruner (Nemesis, Automatic, Angel Town), Chuck Norris (how can you not like him??? lol), Jeff Wincott, Cynthia Rothrock, Matthias Hues, David Carradine, Dolph Lundgren, Michael Dudikoff, Sho Kosugi, Jeff Speakman, and the list would go on and on here… this would be a VERY long conversation on this topic, so ill stop here J
Your favourite movies?
I'd have to categorize them really… for mainstream A-list cinema, I'd say Jaws, Empire Strikes Back, Dirty Harry series, The Shining, Suspiria, The Karate Kid, Escape from New York, The Matrix, Lethal Weapon, Predator, Lone Wolf McQuade, Nighthawks, Rocky/Rambo series… before my Mom passed away she really wanted to go see Escape Plan, it's the last movie I got to see with her… so that one has a special place in my heart.
In terms of B-list cinema that'd be a huge list. If I had to list a just a few I'd pick just about any post-apocalyptic Italian film form the 80's (lol), No Retreat No Surrender II and III, Mission of Justice, Karate Cop and Omega Cop (Ron Marchini), Bounty Tracker, Sonny Boy, Desert Kickboxer… I could go on and on here…
... and of course, films you really deplore?
I don't know if I deplore any film really. To be honest, I know how hard it is to make one. That's doesn't mean there isn't some lazy filmmakers out there but I think you get what I mean here. And with that being said it's more "deploring certain people" than "deploring certain films", you can't just throw out the effort of the cast & crew, etc. I myself just deplore fake people, and in the arts you can run into about a zillion of those. I deplore fake people and divas, and for me this extends outside of the filmmaking world. I'm an old school guy and respect goes a long way with me and with fakes, divas, wannabes/posers… the respect lessons you would've hoped they'd have learned just seem to have evaded them.
Your/your movie's website, Facebook, whatever else?

Feeling lucky ?
Want to
search
any of my partnershops yourself
for more, better results ?

The links below
will take you
just there!!!

Find Len Kabasinski
at the amazons ...

amazon.com

amazon.co.uk

amazon.de
Looking for imports ?
Find Len Kabasinski here ...
Something naughty ?
(Must be over 18 to go there !)

www.twitter.com/killerwolffilms is our twitter page for KillerWolf Films, our facebook page is https://www.facebook.com/len.kabasinski. In terms of Angel of Reckoning, the page for this film is www.facebook.com/angelofreckoning.
Thanks for having me and I hope everyone considers checking out our works that should be coming by end of the year… the new special edition dvd for Apocalypse Female Warriors starring Darian Caine [Darian Caine interview - click here] & Pamela Sutch, our new action film Blood Mercury, and of course Angel of Reckoning. Don't be a stranger and swing by our pages and say hello. Thanks again!
Thanks for the interview!