Your new movie Diane - in a few words, what is it about?
Like most ghost stories, Diane is about redemption.
With Diane being based on source material by Matt Giannini - how did you stumble upon that story, how detailed was it when you first encountered it, and did you take much creative licence?
I came across his original screenplay Death Special through InkTip. Itís a great, detailed screenplay; it was very graphic horror in parts and dealt with necrophilia. As successful as it was at achieving a strange and believable eroticism, it just wasnít the story I wanted to tell. But I couldnít shake it so I contact Matt and he was willing to let me adapt it. Diane retained a lot of its strange tone but became very different plot-wise other than the initial setup of a guy finding the body of a woman in his back yard and two of the police characters. Matt was very active in the adaptation, offering great input, and was supportive of where it went, what it ended up becoming.
Other sources of inspiration when writing Diane?
It was largely influenced by the work I did in art school, studying with video artist Gene Gort. Deconstruction of the image, the medium. Along the way, Gene introduced me to the writing of Roland Barthes. Specifically, his essay The Photographic Message is where a lot of the concepts explored in Diane come from.
With Diane being a movie that remains shrouded in mystery for much of its running time, with clues being dropped only by and by - how hard was it for you as a filmmaker to not just lose your plot in the process?
Diane is definitely story over plot so it became a of process of honing it down to what we felt was engaging storytelling while, as you put it, not losing its plot. The first cut was over two hours and the final cut is eighty-two minutes so that refinement in the edit was the biggest part of that process.
What can you tell us about your directorial approach to your story at hand?
My approach is always about collaboration. Youíre surrounded by talented people, all who bring something to the table; so, you encourage others to contribute, take what works and leave what doesnít to achieve your vision while making everyone feel respected and valued. Which is easy, because they are.
Do talk about Diane's key cast, and why exactly these people?
Nearly everyone was cast because Iíd worked with them before and I wanted to work with them again. Iíve made three features now with Jason [Alan Smith] in addition to more than a few other projects. Heís my business and creative partner. Basically, when you have access to incredibly talented actors and youíre making a low budget feature, why not go with who you know and love. I could say lots of nice things about Jason, Davis [Mikaels], Doug [Tompos], Dick [Boland], and everyone, really, but the new additions to the ďtroupeĒ deserve some praise. Maggie Champagne, who plays Detective Phillips, and Ryan McCarthy as Mal just crushed it. Both came in and gave me something so unexpected and wonderful that now I canít imagine those roles being portrayed any other way. I had met Carlee [Avers] before the shoot, and she was in the trailer that Jason and our friend, cinematographer David Wexler, made to raise funds, but principal photography was my first time working with Carlee. What a great experience. I asked her not to tell Jason that sheís the best actor Iíve ever worked with. I did not give Carlee as single bit of direction when we made Diane. At one point, it occurred to me to pull her aside and said something like, I just want you to know that Iím not giving you any notes because I have none; please just keep doing what youíre doing.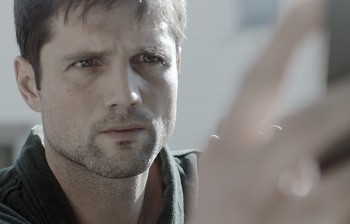 What can you tell us about the shoot as such, and the on-set atmosphere?
The shoot was eighteen days, six-day weeks, over three weeks. Long days and nights with a very small crew yet everyone claims they had a blast. You canít fake it that long working those hours. We shot Diane with more new people than regular collaborators and it was still like summer camp. Great crew, great cast, and with Taylor Warren, my producer, there to creatively boost and logistically mastermind my every move, it was easily the best moviemaking experience of my life.
The $64-question of course, when and where will your movie be released?
Diane is being released by the good people at Random Media. Itís limited theatrical ends on the 13th then itís on-demand starting September 17th. Check your favorite provider. Itís also being released on DVD but Iím not sure when. Weíll put that info at meantimeprod.com when we have it.
Anything you can tell us about audience and critical reception of Diane yet?
Audience response has been great. At least to my face. Thereís been both positive and abysmal posts at IMDb and a few other sites. Itís that kind of movie; itís not for everyone. Itís mostly been slightly critical, leaning positive with reviews from the press so it makes me happy that a handful have been so positive, totally get what we were going for, while another handful has been nasty, mean-spirited even. Iíd feel like we failed somehow if everyone was just lukewarm. Itís odd, being written about. People get so passionate, not even close to objective; not thatís what criticism has ever been. It was my choice to become part of the machine, so I canít complain.
Any future projects you'd like to share?
Weíre trying to get an original serial-killer screenplay I wrote, Meanest Man in the World, fully funded. Weíve got part of the budget lined-up, and can make it with what weíve raised, but Iíd really like to get about twice what we have now to make the movie in my head. Any serious investors or producers out there, Iím easy to reach.
What got you into filmmaking in the first place, and did you receive any formal training on the subject?
I was obsessed with movies and TV growing up. A '70s-'80s nerd. Fanatic about Star Wars, Star Trek, reading comics, Starlog and Heavy Metal magazine, sci-fi and fantasy, listening to music. When I wasnít consuming entertainment, I was doing something creative: illustrating, writing, playing D&D, which led to making movies. I failed miserably making super 8 films as a kid but in high school me and my friends started making shorts on video, so the daydreams of making movies I had as kid started to feel like something achievable. I went to Boston University but ended up at the Hartford Art School, where I got a BA in film/video with an English minor. I learned to be an artist there; what that really means, not the pedantic or poetic ideal of what it means to be an artist, but to think critically, conceptually, be responsible for what you create. The other film programs at the time seemed to be more about becoming a technician. Iím embarrassed to refer to myself as an artist, but I was educated by so many great artists, I think itíd be disrespectful to them if I didnít. So pretentious, I know, but I wouldnít trade my education for anything. Except maybe a hit film.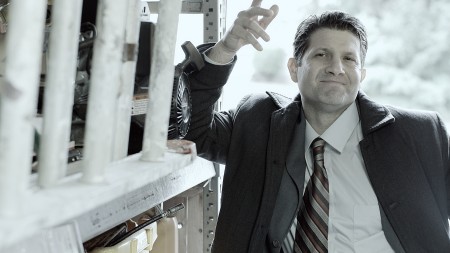 What can you tell us about your filmwork prior to Diane?
Before Diane Iíd directed one low-budget and two no-budget features. The other three are: The Wind, Welcome to Earth, and Being Michael Madsen. All are available on Amazon and I believe Being Michael Madsen is still on iTunes. In the real world, Iím the director of creative services at the event production company HB Live in Connecticut.
How would you describe yourself as a director?
I describe myself as one of the ten best living movie directors on the planet. Please give me the budget to prove it. Someone. Please.
Filmmakers who inspire you?
Kubrick, Danny Boyle, George Miller, Terrence Malick, Peter Weir, John Carpenter, Alex Cox [Alex Cox bio - click here], George Roy Hill, Michael Mann, Hal Hartley, Gus Van Sant, Kathryn Bigelow, Sofia Coppola, Genndy Tartakovsky, William Friedkin, Richard Linklater, Ralph Bakshi, Brian De Palma, Hitchcock, Steven Soderbergh, David Fincher, Nicolas Winding Refn, Denis Villeneuve. The list could go on and on but itíd be more of the obvious choices. Iím inspired by so many new films and filmmakers whose names, sadly, I havenít committed to memory. I loved Good Time, directed by the brother team. It stars Robert Pattinson. A big supporter of true indie film. He was amazing in The Rover, from the same director of Animal Kingdom I believe. Two more great films. Kill List, Habit, Snowmanís Land, Blue Ruin, The Drop, Our Evil, Once, Blue Valentine, The Imposter, so many great filmmakers out there.
Your favourite movies?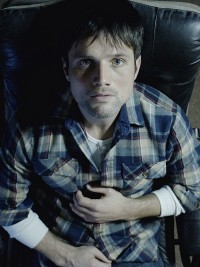 Feeling lucky ?
Want to
search
any of my partnershops yourself
for more, better results ?

The links below
will take you
just there!!!


Impossible to answer without a million disclaimers and getting all OCD about categories and subcategories. If I had to pick a favorite movie of-all-time, itíd probably be Cool Hand Luke.
... and of course, films you really deplore?
I canít answer that question. I know what itís like getting shit on as a filmmaker so I wonít do that to someone else. Not in print anyway.
Your/your movie's website, Facebook, whatever else?
You can find info on all of Mean Time Productionsí output, including social media links, at: www.meantimeprod.com.
Anything else you're dying to mention and I have merely forgotten to ask?
My hazel eyes are my best features; my wife is named Eloise and I couldnít do any of this without her endless patience and support; my mom has catered all of our movies; I finally bought myself a jukebox as gift to me for landing a distribution deal for Diane and I do not recommend buying one because itís a total money-pit. That should do it.
Thanks for the interview!
Thanks for giving a shit.