Your new movie On Her Way - in a few words, what is it about?
On Her Way (2014) is about a young woman who's held captive in her own house, but by whom? The short film placed as a finalist in Campus Movie Fest as one of the top 16 films shot out of 44 of my school.
What were your inspirations for writing On Her Way - and to what extent can you identify with your character's agoraphobia?
The inspiration came from a couple places. On a Thursday afternoon I was sitting in a computer lab at my school. It was a full day of classes and I was trying to relax before my next one. Campus Movie Fest was happening the next month and I knew I wanted to shoot something for it, but I didn't have anything to say, I didn't have a story to shoot. But on that day I was sitting there listening to a beautiful musical instrumental by SoundTemp called On Your Way Back. The song is from a PC video game called Ragnarok and for months, I was addicted to it. When I listened to that song, for the first time on that day, the images which would eventually become On Her Way suddenly flooded my mind. I finally knew what I wanted to shoot for the festival, and it all happened last minute while I was listening to this song I loved. It was pretty amazing.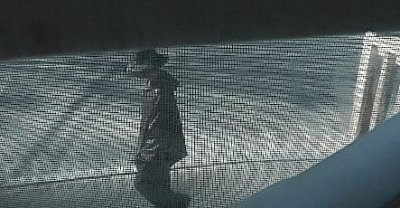 The character of Shelly is based on my 12-year-old self. When my siblings, mom and I moved to our new state and new home, we had just come out of a traumatic situation. I was a scared child, and when we moved into our new apartment the first night was spent listening to our violent neighbors fight upstairs. It took me back, and so the next day, I was scared stiff, didn't move or leave the house even. I was scared of the man living upstairs. I thought he was evil. Even after they were evicted the next day, I assumed the whole neighborhood was as bad as he was, and it wasn't until my mom took me outside and walked me around the neighborhood that I realized I had nothing to be afraid of anymore. That's why I made Shelly's mother the real hero in the film. It's because of her mother that she even left the house and faced her fears to begin with. She was finally free and it was all thanks to her mom.
How would you describe your directorial approach to your subject at hand?
Michaela actually asked me if I would mind if she just acted how she would have acted in that situation (being haunted by a man outside and stuck in the house, afraid). I said of course you can act how you would have acted! That is when I knew the shoot would go perfectly because we already were on the same page. I knew she was really good at this anyway, but you always want your actors/actresses to just act like how they feel is right and what comes naturally to them. It comes across as genuine and sincere on camera when they do. You don't wanna see that they're acting, you just wanna concentrate on the story and be swept away with no distractions. The fact that Michaela even asked me so causally let me know she would pull it off easily with little to no direction. I just let her do what came naturally to her, with a few "Give me more" or "Give me less" in between. My brother was easy because all he had to do was stand around or walk slowly. He had a lot of fun in that all-black suit - black pants, black hat, all black everything.
Do talk about your actress Michaela Cooke for a bit, and what made her perfect for the role?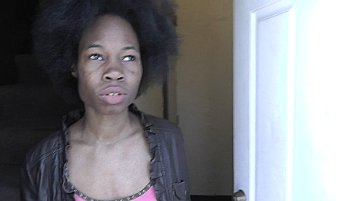 I worked with my sister Michaela in my very first short A Sister's Bond last year for Campus Movie Fest. I thought she did a really good job. It was actually her first time acting. She got a very good response. When she acts you kinda get goose bumps, at least that's what people tell me! There's always either a hush in the room right after a film she's in goes off, or there's an immediate applause. Michaela is an emotional actress. She knows how to work from within, it comes natural. She's really good in emotional, dramatic roles and those are the roles I need in many of my films. Shelly is also a young black woman and Michaela of course is a black woman with ethnic hair. I loved her look and wanted Shelly to be that. I also like portraying young black women in my films because many filmmakers don't, at least not positively anyway. Some people don't like that I'm so outspoken about race in relation to films or what have you but I'm gonna speak and I'm gonna do. There's nothing wrong with SAYING that we need more black women in films OR doing it, contrary to what some people may think or try to tell you, and that's that.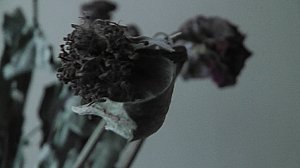 I totally loved the musical track by Sean J. McCall - so was that actually composed for the movie, or how did you track it down?
The track was composed for On Her Way. I gave Sean the link to the On Your Way Back track because I wanted what he was to compose to sound like that song. The images I had in my head would work to that song. This was before we even filmed anything and Sean came up with the track anyway, and this is very difficult to do! After we shot the footage I put the the track down and it worked perfectly with the footage and the timing was so good, too. It all worked really well with the tone of the piece. There's a reason why I work with Sean for most of my films. He's obviously very good at what he does, but most importantly we have great chemistry as director and composer and that's VERY important to have. He knows exactly what I like and how I shoot, and the music always flows with my style of directing. He's awesome. I recommend him to anyone.
Do talk about the shoot as such, and the on-set atmosphere?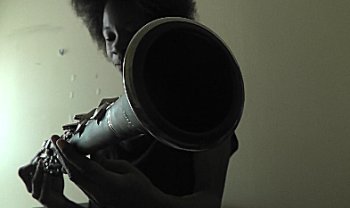 We shot the film in one day actually. The shoot went really fast 'cause Michaela was nailing all of her parts and it was only a 5-page script, no dialog. The house was dark and closed off but the atmosphere was laid back. It was really only myself, my sister and my brother. I was behind the camera and my siblings acted. I think we all work really well together, and I like small sets. I'm not into the whole Hollywood-esque big sets with the unnecessary amount of people on-type of thing. The set was just casual and playful and the shoot went real smooth and fast as a result. We had a script but didn't have a shot list. I wouldn't recommend that to filmmakers coming up, but I treated this shoot like I treated a music video I helped co-direct in December, where we didn't have a script or shot list there either but just shot the images based on how the song was. I had the images locked down in my head already and so all we had to do was just film it. And that's what we did! The outside shots with my brother Mitchell walking past the windows were tricky though because I didn't want the police to stop him, so I def had my sister out there looking out. It was really fun though.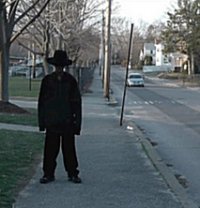 Any future projects you'd like to share?

Monae's Room: currently in post-production. I hope to have the film completely done by the fall. I'm looking to premier it at a festival should any take us, so... look out for that :D

Projects I've written and looking to shoot in the near future:

Sometime around January: a very short sequel to Monae's Room. Written in poem-style and musically-driven, this story describes that very moment when you confront an ex after a difficult breakup.

Hell Hath no Fury like a Jury Scorned: what happens when you take a bunch of angry women and throw them in a room together to debate the fate of another in a murder case?

The Monster on 21st Street: In classic Rod Serling short film form, this finished script is my response to the lack of a response to the racism occurring in professional sports, and the once "color-blinded" people who suddenly become Donald Sterling-esque during these controversies.

And I definitely plan to submit On Her Way to more festivals. I think it's worth a few more audiences.

Your/your movie's website, Facebook, whatever else?

Search "Raeshelle Cooke" at Vimeo, YouTube, Stage32 and IMDb. You can keep up with what I'm doing at either of those profiles

Anything else you are dying to mention and I have merely forgotten to ask?

I wanna make films that touch people, and I want to cross boundaries and speak up for what I think is right. Posting things on your FB and wordpress blogs will only get you so far and reach so many people, but making films and one day showing them around the country will do so much more. I know it isn't gonna be easy as I've already offended a couple people by speaking up at events, but what I wanna tell up-and-coming filmmakers is, stick to your guns and know who you are, 'cause people will try you. Always make them sorry for tryin' to try you. If you have something to say and you strongly believe in it, stick to it and defend it when confronted on it. Ain't nothin' wrong with YOU. So be you.

Thanks for the interview!