First of all, why don't you introduce yourself to those of us who don't already know you?
Hi, Iím Timothy J. Cox. I am a stage and film actor from Philadelphia but I now call New York City my home.
I first moved to New York in 2001 and when I moved here, all I wanted to be was a good supporting actor in the theatre, doing the classics and for those first few years, theatre was just about all I did, with the occasional film role thrown into the mix, but I never saw myself going the film route full time.
In about 2010 though, things changed when I appeared in three successful short films back to back. They were wonderful experiences and they were well received. After that, I began to work almost exclusively on film and thatís what Iíve been doing ever since.
How would you describe yourself as an actor, and some of your techniques to bring your characters to life?
Years ago, a colleague of mine said that I was like the ďthe 6th manĒ on a basketball team. Not the star player, but the clutch player who comes in for a few plays, scores a few points, makes an impact and the sits back on the bench. Iíve always liked that. I score my points and then I get out. I would like to think that with each film and theatre performance that I have given, I have brought something different to each role. Variety. Thatís the challenge ó to find roles that are unique and varied. The more unique the better.
When Iím working... when I get the script, the first thing I do is map out intentions, objectives and actions for the character. What is the character fighting for? What do they want? What do they need? It sounds simple, but it's very difficult and it should be difficult. I write key words and phrases in the margins of my script, little buzz words to help me. As I work on a part, I keep asking questions, try to build on those original ideas and notes to craft as honest and truthful a character as possible.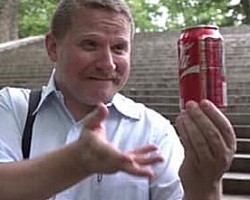 My great teacher/director, Stanley Harrison, turned me on to the acting techniques of Michael Chekhov, whose work is associated with the power of the imagination and that to create art, you must do so with a sense of ease. With everything I do, I try to do so with a sense of ease and relaxation. I learn that script cover to cover and get it out of my hands as quickly as possible, because you canít create a part with a book in your hand. When you get that script out of your hand, thatís when you can play and the more you play, the more you will create.
Any current and future projects you'd like to talk about?
I have 3 films that are in the early stages of pre-production.
Iím delighted that the dark comedy Doll It Up has been accepted in over 10 festivals and has been receiving very nice reviews and a few honors from festivals all over the world. Iím especially proud of that film.
My latest film Miss Freelance was released a month or so ago and the reaction so far has been great.
What got you into acting in the first place, and did you receive any formal training on the subject?
I knew I wanted to make acting my life when I was in high school where I did a lot of plays and musicals, but I would say that in those early days, I was more of a mimic than an actor. I borrowed, quite liberally, from TV and movies. I did a lot of impressions and I seemed to be interested more in getting laughs, in being a ham, which I was pretty good at, than being a serious actor. All of that changed when I saw Jack Lemmon in Days of Wine and Roses (that performance knocked me out) and when I got to college (Marietta College in Marietta, Ohio) where I really learned about craft and technique, which I sorely lacked. It takes a considerable amount of technique and discipline to be an actor and I learned all about that from a very tough teacher/director named Steve Rader. Steve was a man who didnít sugarcoat anything. If you were doing something on stage that he did not like, he had no problem letting you know, often quite bluntly and profanely. It was jarring at first, of course, but I learned, after working with him for a couple of years that if he was hard on you, that meant that he saw something in you. The harder he was on me, the harder I worked. With Steve, we touched on a lot of different schools of acting. Later in, when I started working with Stanley Harrison, he turned me onto Michael Chekhov and thatís what I use today.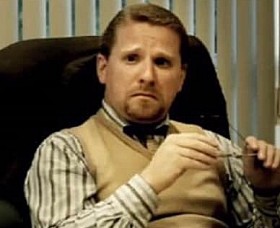 As far as I know, you did quite a bit of stage work before you switched to film - so what can you tell us about that aspect of your career, and do you still do theatre work these days?
I miss my early theatre years. I worked in and around the city, especially down in Greenwich Village at the 13th Street Repertory Theatre. I learned a lot working at that theater. I have only occasionally returned to the theater but I do miss it. I always read and watch plays.
Performing in front of an audience and acting in front of a camera - how do the two compare, and which one do you prefer, honestly?
I will say that it was a difficult transition from being primarily a stage actor to then go to film almost exclusively. When most actors come out of the theatre, it's all about making things as small as possible on film, to almost do nothing and as stage actors, we're trained to project, to use our face, body and voice fully. On film, everything has to be small. I think as time has gone on, for me, I've tried to focus on doing as little as possible. Not acting, but being. I like to think that I've become more of a re-actor than an actor and to focus as much as possible on listening. Listening, listening, listening. That's everything. That's what made actors like Jack Lemmon and Spencer Tracy so extraordinary to watch. They were great re-actors [and] listeners.
Any past films of yours you'd like to talk about?
In general, I would say that Iím pretty proud of many of the films that I have worked on. Of course, there are some films that I am more fond of than others. Even for the ones that didnít work, I still take something positive away from the experience. I look at every film that I have done as a learning experience.
Going through your filmography, one has to say it's impressively extensive - so what keeps you going, and how do you even find all of these projects?
I like to work and try to work as much as possible. I get an immense joy from the process and the energy of a film set, a stage or a rehearsal room. I learn something new with every role. Every day, I hit the pavement and try to find a job. Itís all about being relentless. To be an actor, you have to be relentless. You canít just wait by your phone for a director or a writer or a producer or an agent or manager to call you. You have to get out there and do it. Youíre going to make mistakes and fall on your face. Youíre going to do some crap, but I truly believe that if you stick with it and remain focused, dedicated and good humored, good things will come your way. Thatís what I believe, at least.
Actors (and indeed actresses) who inspire you?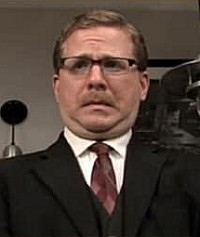 Feeling lucky ?
Want to
search
any of my partnershops yourself
for more, better results ?

The links below
will take you
just there!!!


Favorite actors are: Jack Lemmon, Spencer Tracy, Jason Robards, Albert Finney, William H. Macy, Gene Hackman and Paul Giamatti.
Favorite actresses are: Meryl Streep, Kathy Bates, Maureen Stapleton, Kate Winslet, Judi Dench, Maggie Smith and Katharine Hepburn.
Your favourite movies?
Favorite movies are:The Godfather (1972), The Godfather: Part II (1974), The Big Lebowski (1998), The Sting (1973) and It's a Wonderful Life (1946).
... and of course, films you really deplore?
The only film that I have ever walked out of is 2003ís Down with Love. I try to give every movie a chance, even if it doesnít turn out great. Bad movies, like The Room (which I have seen 14 times) are great conversation pieces at parties. Movies like those may be bad, but they are certainly not boring.
Your website, Facebook, whatever else?
IMDB: www.imdb.me/timothyjcox
Facebook: www.facebook.com/officialtimothyjcox/
Twitter: https://twitter.com/TimothyJCoxAct
Instagram: https://www.instagram.com/timothyjcox/
Thanks for the interview!