Hot Picks

- Rot 2019
Choir Girl


Australia 2019
produced by
Ivan Malekin for Nexus Production Group, Golden Gate Productions
directed by John Fraser
starring Peter Flaherty, Sarah Timm, Krista Vendy, Jack Campbell, Kym Valentine, Andy McPhee, Roger Ward, Lee Mason, Jillian Murray, Jessica Miller, Suzy Markovski, Albert Goikhman, Karl Beck, Jamie Wilson, John McCullough, Frank Otis, Peter Sheringham, Kostas Moutsoulas, Konker Mamuch Malual, Jean Paul D'Aubbonnett, Cas Yates, Carey Carter, Emily McGough, Claire Duncan, Verdet Kessler, Olivia Fildes
written by John Fraser, music by Asher Pope

review by
Mike Haberfelner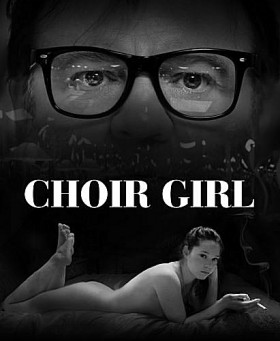 Eugene (Peter Flaherty) is a rather pathetic middle-aged man who has never made much out of his life, and who lives in a run-down neighbourhood spending most of his day looking after his terminally sick father (Roger Ward). But Eugene is also a very dedicated and very talented photographer, and he dreams to one day be featured in Slipstream, the town's most influential art magazine. He submits photos to the mag he has taken in the streats, and many of them show an underaged prostitute, Josephine (Sarah Timm) - something Anne (Jilliam Murray), one of the editors of Slipstream, doesn't appreciate at all, and she accuses Eugene of exploiting the girl, with at least some justification. However, Polly (Krista Vendy), an assistant editor at the mag, sees the raw power in Eugene's photos, and she encourages him to shoot more, and promises to get his photos to the editor-in-chief Julius (Lee Mason), who's bound to love them.
On a photo hunt, Eugene witnesses Josephine being badly beat up by her pimp (Andy McPhee), and while he might not be man enough to interfere, he later helps her escape from the hospital she has been brought to. Eugene wants to go to the police, but since Josephine's an illegal immigrant, that's not an option, so he manages to hide the girl with Polly, but he himself is soon tracked down by crime kingpin Daddy's (Jack Campbell) men, who "owns" the girl. Daddy not only threatens Eugene, he even has his dad killed, but he offers to let Josephine go - for $20,000, payable in a week ... and this is money Eugene and Josephine can only come up with if she goes back to whoring. The arrangement is, she's doing tricks in a motel but he watches her from a secret room, for protection, and also to take photos - photos that blur the line between photorealism and pornography. While this is going on, Polly manages to persuade Julius to release Eugene's photos in the next edition of Slipstream - but then the photos aren't printed after all as Daddy turns out to be one of the magazine's sponsors. Plus, this gets Daddy mad, and now he demands way more money. Polly has more ideas to get Josephine's story (and Eugene's photos) into the media, but everything seems to blow up into their faces, setting in motion nothing but a downward spiral for all involved ...
Thematically, this film might seem a little on the blunt side, with a side dish of sleaze - but the movie's actually neither a "message movie" nor a thriller in the narrower sense of the word but a very compelling drama that puts characters over everything, warts and all, and makes their stories relatable, concentrating on storytelling rather than spectacle or hammering a message home. And thanks to a clever script, a directorial effort that seems very intimate, and down-to-earth performances, this movie really manages to suck its audience in, and it will probably remain on its viewers' minds for days after watching.
This film will be released on iTunes in the US and Australia on September 15th 2020 - https://itunes.apple.com/us/movie/choir-girl/id1528488033?ls=1