Hot Picks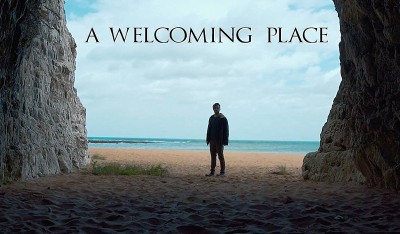 Philip's (Daniel J. Layton) father (Guy Larsen) has died only recently, and as some sort of way to overcome his loss, Philip decides to move into his dad's childhood home, an estate by the sea ... to find it occupied by Terrance (Cael King) and Nina (Francesca Louise White), the place's caretakers who are welcoming to no end - and yet, Philip can't shake the feeling there's something a bit off about them. And the longer he stays, the more he becomes convinced he's right, what with all these noises in the night, their hints that they have known his father even though he has moved away long before they could have been born even if they look young for their age, their evasiveness when it comes to certain topics. Eventually Philip grows suspicious enough that he starts following Nina around ... but everyday, he manages to lose her near some caves at the beach. Before long, it seems though Terrance and Nina have grown suspicous of Philip, as they got his sister Sophie (Rebecca Day) over to assure him everything's alright. But that only makes things worse, as her thinking he's paranoid only assures him he's actually onto something - so some kind of disaster is pretty much inevitable ...
Now this definitely is one fun little movie, a suspense piece vaguely set in the science fiction realm that could be the set-up for a Lovecraftean monster tale ... to eventually veer off into a totally unexpected direction - and the ending is almost certain to surprise you! But it's not a film that hinges solely on its ending but is driven by its build up of tension, carried by a subtle directorial effort and a solid cast, and also immensely helped by its beautiful yet atmospheric backdrops.
Definitely worth a watch!