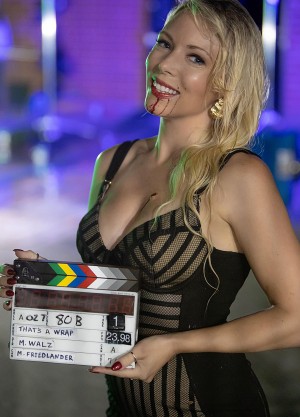 photo by Steven Shea
Your new movie That's a Wrap - in a few words, what is it about, and what can you tell us about your character in it?
Mason Maestro has just directed what he considers to be his masterpiece, a film titled 'That's a Wrap'. The cast arrive at the studio excited to celebrate what they just created. But they aren't the only ones there. Someone has dressed up as Mistress, the slasher in the film, and has decided to make the art real by staging their own highly stylized kill scenes. One by one, the cast disappears until the true nature of the evening is revealed. I play "Harper". She's the final girl and lead character in the film within the film. She's worked very hard to get where she's at in her career, taking no shortcuts, and just putting the work in. She's confident, strong inside and out, and puts up with no shit.
What did you draw upon to bring your character to life, and how much Sarah French can we find in Harper?
Joe Knetter wrote an amazing script, one that all of us actors could relate to in some way and to be able to really sink our teeth into. He made it very easy for us to bring these characters to life, and our director Marcel Walz gives us a lot of freedom with what we bring to the table. We've all met these characters before and have worked with them in some way shape or form. This film is a meta horror comedy, and with these characters we amplified them to make them as "typical Hollywood" personalities as possible! I brought my own experiences in the film industry and used what I've been through myself to bring Harper to life. Oh, you can find a lot of me within the Harper character, ha-ha. We're very similar. I started in the low budget to no budget films, worked for free, just doing everything I could to immerse myself in the film world to gain experience and work my way up. It's a learning process, nothing has come easy to me and that's the way it should be. The more you learn, the better you become as an artist and person. I've taken no shortcuts (you'll have to watch the film to see what I mean) and have worked very hard to be where I'm at today, same with Harper. I'm a hard worker, confident, and know my value.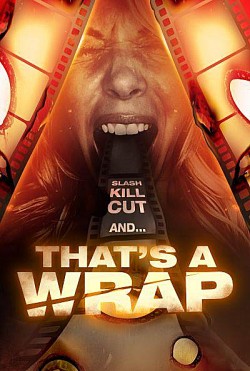 How did you get involved with the project in the first place, and how did you end up one of its producers?
Marcel Walz, Joe Knetter, and I started our own production company in 2022, and this film is the first one in our slate of films we have lined up! I've known Joe since 2006. I met him on my very first gig, which was a horror short called Pajama Party Massacre 3, and we've been inseparable ever since. I met Marcel Walz at a friend's thanksgiving I think in 2017-ish, and he cast me in his project soon after called Rootwood, and we've been inseparable ever since, ha-ha! We all struck up a close friendship and created a film with some good friends called Blind in 2019. We found producers that believed in us and our vision, and I'm so grateful for them, because this is where all our journey started together and has led us to where we are today. We made a sequel to Blind soon after called Pretty Boy, which was presold by Lionsgate and should be releasing soon. In 2022 we learned so much along the way, so we decided to take it up a notch and created our own company, and here we are! It's been such a wonderful journey and I can't wait to grow more with our team. We have a lot more coming too, so stay tuned!
What were the challenges of bringing That's a Wrap to the screen from a producer's point of view? And how hands-on or hands-off a producer have you been on the project?
I would say the challenges are always funding a film and finding the right distribution. The funding aspect is very tough because you need to find people that believe in you and can see a future with you and your product. I am so, so grateful that we were able to find the right producing team to help bring our vision to life. We always want to take care of our investors and help to make them their money back as soon as we can. We want to make sure they're taken care of. That's why finding the right distribution is so important. You need to find someone that believes in your product and will push it as much as possible. In the end it's all a team effort, so make sure you find the right team and one that fights for you and with you. I'm very hands on when it comes to producing. Joe focuses on the preproduction, Marcel focuses on the postproduction, and I help everywhere in between, including helping cast. We all work very efficiently together to get the job done and it's a wonderful thing.
To what extent could you identify with That's a Wrap's approach to the horror genre?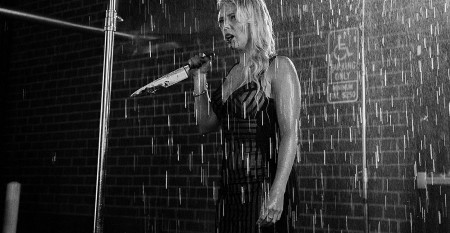 photo by Maya Kay Photography
Every character you meet in this film, I've met one time or another, everyone has that works in the entertainment industry. You got the "influencer" that pays for likes, the director whose ego is out of control, the guy who buys parts who thinks that's his ticket to stardom, etc. They're all there and we make fun of it all very heavily while these characters get slashed to pieces, ha-ha!
What can you tell us about That's a Wrap's director Marcel Walz, and what was your collaboration like?
Marcel is great. As of last year, this is our 5th project together since 2017! He's such a dear friend and like the brother (or sister as he would say, ha-ha) I never had. We're both taurus' so we get along very well. He's supportive, a go-getter, passionate, and has a vision like no other. Marcel started his journey in Germany where he is from and has been in the industry for a very long time. His love for film and horror seeps through with everything he does. That's why Joe, Marcel and I get along so well. We're all very passionate and work hard for what we want in life. Like I tell everyone, surround yourself with people that are similar to you, your journey, and most importantly people that support you and vice versa. This is a very hard industry and it's almost impossible to do it alone, and what fun is that anyways? But when you find the right "tribe", hold on to them dearly, it makes life and work that much more special.
What can you tell us about the shoot as such, and the on-set atmosphere?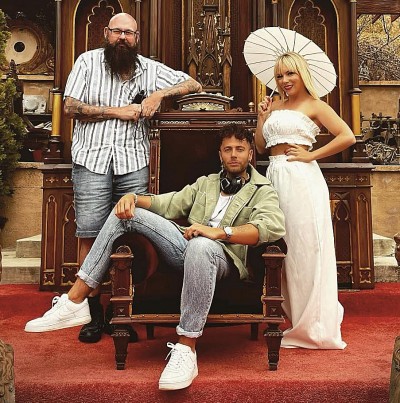 with Joe Knetter and Marcel Walz
photo by Steven Shea
It was really amazing. There was so much great energy throughout the shoot and everyone seemed to have a really great time. You are only as good as your team and it's a collaboration through and through. Our team was really wonderful and brought so much talent in front of the camera and behind. With the films we make from our production company, our goal is to create an atmosphere that is fun, inviting, no drama, comfortable, and most importantly creative! We want everyone working on our films to have a good time, because we are so grateful to be doing what we're doing, and we will never take anything for granted. So many "productions" out there big or small can be full of drama, bad attitudes, don't pay people on time, etc., and we've all seen it all and it can be a nightmare! But we want to always create an environment starting at the top, from us, with positivity and to have our team know they are being taken care of.
Any future projects you'd like to share?
Yes! There are lots of things in the works as we speak. Future-wise we just wrapped our latest production called Garden of Eden, which we are super excited about. That one is going to be very different from That's a Wrap, which is our goal. We always want to do something different with each film on our slate. Garden of Eden is very much a drama, thriller, religious horror film where That's a Wrap is a horror comedy. Here is a quick synopsis of Garden of Eden: "The Eden family are wealthy and do everything they can to live the word of God. They throw garden parties, and a guest that finds a key gets to have their most wished for dream come true. But a dream for some can be a nightmare for others." It has a very A24 feel, which I love and will be controversial. We don't play it safe with any of our films, and we like it that way. The thing I love about working with Joe and Marcel is with each film we make I get to bring to life so many in-depth and different characters, which is really amazing and I'm so grateful.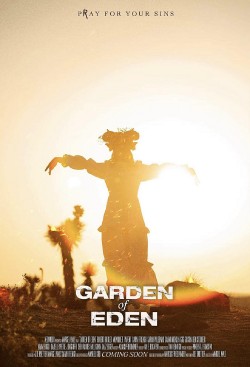 Aside from that, we're still promoting That's a Wrap heavily as it just came out on streaming through Quiver, be sure to check it out today! We just signed with a worldwide sales agent, so it'll be all over the world coming up, which we're stoked about! More news to come with that soon. Joe, Marcel, and I are currently in preproduction on our next film, so the rest of this year is looking really good.
I have a super fun space adventure film that recently came out on DVD and streaming called Space Wars: Quest for the Deepstar. If you love the old school Battle Beyond the Stars or Star Crash, you'll love this film! It stars myself along with Michael Paré [Michael Paré interview - click here], Olivier Gruner, and Anahit Setian. Here's a quick synopsis: "Life is an adventure for space scavengers Kip Corman and his daughter Taylor as they navigate their ship through a universe filled with monsters, aliens, and robots in order to reach the mythical Deepstar and collect the riches within." Directed by Garo Setian and written by Joe Knetter, this is a film you won't want to miss.
More to come, so be sure to stay tuned!
What got you into acting in the first place, and did you receive any formal training on the subject?
Looking back, I've always loved to entertain. As a kid my sister and cousins and I would put on little plays for family at the farm I grew up on in Minnesota. In high school I made short skits and short horror films with my friends. I grew up watching horror films so that was always my go to when creating, I loved it. I always wanted to be that girl running through the woods, half naked, bloody and battered, running from a killer or being the killer!
Where it came to life for me was when I was in my early 20s, trying to figure out what I really wanted in life. I went to college for Horticulture first, and then changed my degree to Criminal Justice. I've always been interested in the criminal mind, so I thought I might want to work in that field. While going to college I took a theater class and fell in love with it. I was very shy growing up but really broke out of that when I started to go to college and focused on health and fitness, that's where I started to gain more confidence in myself.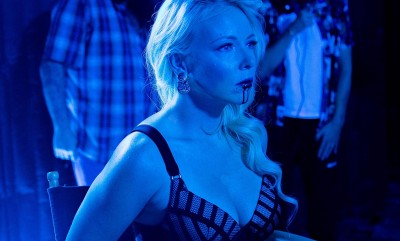 photo by Maya Kay Photography
I was at a local metal concert in Minnesota in 2005. I had a photographer come up to me, gave me his business card, told me he loved my look and wanted to do a photoshoot with me. At the time I thought he was just some creeper because I've never had anyone ask me that before. I did have a unique look at the time; it was a metal/goth girl look so I guess he liked that. Like I said, I was going to school for Criminal Justice at the time and doing that kind of thing wasn't even on my mind. A few months passed and I stumbled upon his business card. I said what the hell and set up a shoot. From that day on I was hooked! I loved being in front of the camera. I did a bunch of modeling over the next few months and just fell in love with the creativeness of it all, and I loved to express myself, it was such a freeing feeling. Soon after that I was browsing the internet and came across a casting call for a short horror film, and they were looking for someone that fit me perfectly. I knew I had to check this out. I met the filmmakers at a local coffee shop; they loved my look and attitude and hired me on the spot! That short film is also where I met my man, Joe Knetter. He played the killer. Joe and I didn't get together till a few years and a few films later. Joe has played a key role in my life over the years, and I am so grateful for him. We make one hell of a team, that's for sure! You just never know where life is going to take you. I guess all the killing and mayhem in my first film kind of sealed the deal for us, ha-ha!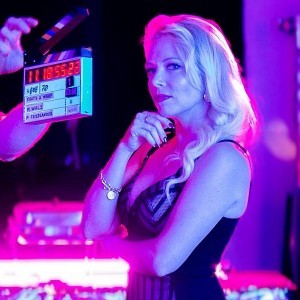 My journey has been very different from a lot of other artists out there. I've never had an agent or manager or formal training. I just immersed myself into the low to no budget world and have worked my way up since. I've learned so much along the way and continue to learn every day. All of my gigs have led me to another, and I've met a lot of wonderful people along the way. With acting I'm always learning new things, new tricks. I always want to improve with each film I do. I never want to stay the same. Being on set in front of the camera and behind has really opened my eyes and it helped me to be better and better each day. Never stop learning is the key, and always find ways you can improve.
Going through your filmography, one can't but notice that many of your films are of the horror variety - coincidence, or is horror a genre especially dear to you, and why (not)?
I don't know if I'd be where I'm today without my love of horror. After watching Child's Play and being scared, that kind of sealed the deal for me and has led me to where I am today. I love the horror genre through and through and that's why you see so many of my credits being horror, because that's what I love, ha-ha! That's not all I do, I enjoy every genre, it just depends on the project and script. I do just about everything now and am loving life and beyond grateful.
How would you describe yourself as an actress?
Prepared, non-dramatic, professional, hardworking, and fun!
Actresses (and indeed actors) who inspire you?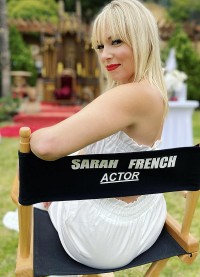 photo by Steven Shea


Feeling lucky ?
Want to
search
any of my partnershops yourself
for more, better results ?

The links below
will take you
just there!!!


Sigourney Weaver and Jamie Lee Curtis… do I need an explanation?
Your favourite movies?
Omg this is hard; how about films I could watch over and over again and never get sick of them? Besides Child's Play of course, Pet Sematary, The Thing, Day/Dawn of the Dead, Halloween 2 and 3, Evil Dead 2, Return of the Living Dead Part 2, and so on! The list is endless, ha-ha!
... and of course, films you really deplore?
To be honest, it's really hard to make a film, so I respect anyone that has the passion to make it come to life.
Your/your movie's website, social media, whatever else?
Be sure to check out my Instagram at sarahfrenchonline and also Facebook at Sarah French. I love chatting with fans and sharing my work, so be sure to say hi!
Anything else you're dying to mention and I have merely forgotten to ask?
I have lots more to come, so be sure to stay up to date with me and be sure to check out That's a Wrap, now streaming on most platforms!
Thanks for the interview!
Thank you so much!