Your new movie Patron - in a few words, what is it about?
Patron is Get Out meets Twin Peaks. It's the story of an ambitious young woman trying to rise up the corporate ladder only to butt heads with sleazy bosses that aren't interested in her skills or character. Just when they think they have the upper hand she unleashes her dark supernatural power and all hell breaks loose!
I've somewhere read that Patron "will add an important and original voice to the #MeToo and #TimeUp movements" - care to elaborate?
We want to tackle an issue that concerns a lot of people right now but do it in a way that audiences won't expect. The aim is for it to stick in their heads long after watching Patron. There's an awkwardness that we are pushing through the nuances of the acting, but with the added VFX, lighting and set design we are also amplifying the drama and themes in a way that will be very memorable.
(Other) sources of inspiration when writing Patron?
Harold Pinter plays really informed the dialogue, the witty back and forth of the characters, as well as the mounting sense of dread the story requires.
What can you tell us about Patron's approach to horror?
It's a social horror, like Get Out, which means the story takes an everyday social problem, sexual harrassment in this case, and turns it into a genre piece... I find that this approach is very effective - taking a hot button issue and putting it in a different context - it makes you look at the issue with less bias and it also sticks in your head longer than a typical kitchen sink drama that covers the same themes.
A few words about the film's intended overall look and feel?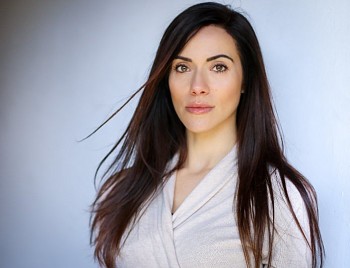 Devora Wilde
We don't want Patron to look like anything already out there, so we've picked a really distinctive colour palette and lighting style.
We also play around with the power dynamic between the heroine and her male interviewers through how we frame them and which camera angles we choose. I'm a big fan of Kubrick, which means we are also paying real attention to detail in other areas of the film, props are being picked carefully and we are letting the themes of the story play out in the set design - it tells its own little story, so the film will warrant a lot of repeat viewings!
Do talk about your co-director on Patron, Emily Haigh [Emily Haigh interview - click here], what has your collaboration on the project been like so far, and how did you two first meet even?
I met Emily through the wonderful invention that is Twitter. Emily is just an amazing human being, and highly professional... I'm relatively new to filmmaking and I couldn't ask for a better mentor.
Also, although #MeToo is an issue that I feel strongly about it was important to get a female perspective - Emily has been instrumental in shaping the script, the casting and bringing talented female crew on board...
The synopsis of Patron also suggests quite a few special effects - so what's planned on that sector, and how will they be achieved?
We are aiming for a digital manipulation of the main character, we want to do something fresh and new and not fall back on typical horror tropes, so we've taken inspiration from surrealist paintings. The tests have come through and they look great, when you see how the VFX play out in the story you will be on the edge of your seat!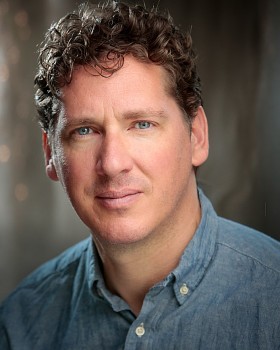 Jamie Lee-Hill
Anything you can tell us about cast and crew of Patron yet, and why exactly these people?
This is a real showcase for an actress's talents, so we needed somebody who could play the whole range - bubbly, vulnerable, stern and threatening... When we met Devora Wilde it was clear she could do it all.
Jamie Lee-Hill has brought a really interesting take to his character, he's got that energy and menace we were after and really developed the role into his own, bringing a sense of entitlement to the villain and many more layers to the character than what was originally on the page.
We are also keen for Patron to look as polished as possible, so we have brought on board a BAFTA crew DoP and other crew members that have worked on high profile features to ensure Patron looks and sounds better than your average short.
As far as I know, you're currently running a fundraiser for Patron - so do talk about your campaign for a bit?
I've been impressed by how people support indie films and how everyone who supports our campaign joins us on our journey, without them the film won't get made, they are such an important part of the team and it's so exciting to build a community around work that means so much to you as a creative person.
https://www.indiegogo.com/projects/patron-horror-drama/x/18666035#/
Once the budget's in place, what's the schedule, and any idea when and where the film might be released yet, however tentatively?
As soon as we near the end of the campaign we will lock the team and location. We then aim to shoot in one day and head straight into post production. We are looking to give Patron a long festival run and due to its genre bending style it will be submitted to various types of festival.
Any future projects beyond Patron you'd like to share?
I have a few feature scripts and a very special long form project that I'm polishing at the moment, but I want to focus on writing and directing shorts over the next year, and refine my visual style. Once I have a few more shorts under my belt I will move on to features.
What got you into making movies in the first place?
I had a tough childhood and film was a great form of escapism. I used to lose myself in sci-fi and fantasy worlds and it wasn't long before I started wanting to create those worlds myself.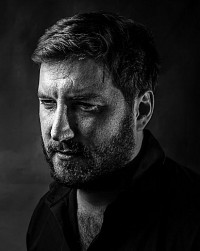 Feeling lucky ?
Want to
search
any of my partnershops yourself
for more, better results ?

The links below
will take you
just there!!!


How would you describe yourself as a director?
Obsessed with details ;)
Filmmakers who inspire you?
Kubrick, Lynch and Kurosawa, but also more commercial directors like Cameron and Verhoeven.
Your favourite movies?
Too many to mention.
... and of course, films you really deplore?
Too polite to mention them ;)
Your/your movie's website, Facebook, IndieGoGo, whatever else?
https://www.indiegogo.com/projects/patron-horror-drama/x/18666035#/
https://twitter.com/PatronShortFilm
https://www.facebook.com/PatronShortFilm/
https://twitter.com/TearsInRain1
https://www.facebook.com/alon.young.7
Anything else you're dying to mention and I have merely forgotten to ask?
If you're socially conscious and also an avid film junkie craving a truly unique cinematic experience then please support Patron!
https://www.indiegogo.com/projects/patron-horror-drama/x/18666035#/
Thanks for the interview!