Your new movie Monstrous - in a few words, what is it about?
A young woman goes searching for answers after her friend mysteriously vanishes in Whitehall, NY, an Adirondack town known for its Bigfoot sightings. She quickly learns that hiding in the woods is an evil more sinister than she could ever imagine.
Why the Sasquatch, and did you do any research on the subject?
Originally, the script had no monster and I had written the movie as a psychological thriller. After talking with some distributors and producers, I was given the advice to add a monster element. I was developing an original monster when the director, Bruce Wemple, suggested Bigfoot. At first, I was resistant because I worried that Sasquatch can have a sort of silly connotation that could ruin the overall tone of the movie. I realized it was an opportunity to take something some people have a knee-jerk reaction to and turn it on its heels. Bruce already had some knowledge on Bigfoot, which was helpful. I also watched some Bigfoot movies and researched the origins. I made sure to go online and read different peoplesí thoughts on the subject. The Squatch has quite a huge fanbase, so I wanted to make sure I got it all right!
With Monstrous being a monster movie, is that a genre at all dear to you, and what do you think makes your movie stick out of the crowd?
I love all horror, including creature features. One of my favorite things to do in my writing is take what people expect and deliver something more interesting or at least less straightforward than what they went in thinking it was going to be. Thatís definitely something that makes this film stick out. Itís not just a group of people trapped in the woods fighting a monster. You get strong characters and a more intricate set up with a satisfying pay-off.
(Other) sources of inspiration when writing Monstrous?
My inspiration for this was more of a recurring question I have, which is what makes something or someone ďgoodĒ or ďbadĒ. Itís so easy to sit there and make snap judgements whether itís on social media or the news, etc. Whatís interesting to me is focusing on the details of situations and trying to understand where peopleís feelings are coming from, regardless of whether you agree with them or not.
You also play the lead in Monstrous - so what did you draw upon to bring your character to life, and did you write her with yourself in mind from the get-go?
I try my best not to think about myself playing a role when I write. Even if I know itís probably going to pan out that way, Iíd rather focus on developing a fully fledged character and then go from there on how I can best represent that. When it comes time to act, whatever role it is, I always try to bring some of myself into it. Not in terms of personality, more like the classic, ďif I were this kind of person, how would I truly feel if in this situation.Ē It all stems from having a good grasp on who that character is.
What can you tell us about Monstrous's director Bruce Wemple, and what was your collaboration like?
The biggest element between us working together is making sure weíre always on the same page. If one of us has a thought that the other disagrees with, we make sure we understand what the difference in opinion is and do our best to work together and come up with something weíre both happy with.
Monstrous hasn't been your first time working with Bruce Wemple - so what can you tell us about your previous collaborations, and how did the two of you first meet even?
Bruce and I met when I worked on a medical training video his old company was producing, about 7 or 8 years ago. He wasnít physically on set for it, but he contacted me later about a part in his first feature film, Altered Hours. We clicked fast and started bouncing creative ideas off each other. It all took off from there.
Back to Monstrous: Do talk about the shoot as such, and the on-set atmosphere!
Itís really important to both Bruce and me to have a feeling of collaboration on set, meaning with all cast and crew, not just us. Itís the best feeling in the world when you realize something isnít working during a scene and then everyone comes together to figure it out. Thereís a big sense of camaraderie on these sets.
Anything you can tell us about audience and critical reception of Monstrous?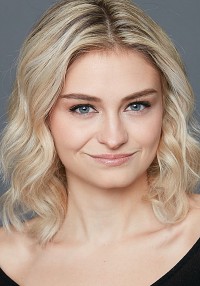 Feeling lucky ?
Want to
search
any of my partnershops yourself
for more, better results ?

The links below
will take you
just there!!!


I actually try hard to avoid reviews. I have people in my life whose opinions I trust. Theyíre from all different walks of life, paying attention to things the others may not be, and I know theyíll give me their honest opinions. Thatís really useful for me and I appreciate them all.
Any future projects you'd like to share?
I have a lot of projects in the works which I unfortunately canít talk about yet, but am excited to share as soon as I can. I did produce a movie, also by Bruce, called The Retreat, which will come out in October. Iím really excited for that one. Itís about the Wendigo, which is such a cool monster to work with because you can get both the straight-forward physical creature aspect along with a psychological, supernatural spin.
Your/your movie's website, social media, whatever else?
I have a website: www.annashields.com
I put updates on my Instagram about my projects: hibananaanna
And of course, Monstrous is available to watch on Amazon: https://www.amazon.com/exec/obidos/ASIN/B08BGDZ6B3
Anything else you're dying to mention and I have merely forgotten to ask?
Just a big thank you for the interview and I hope everyone gets the chance to check out Monstrous!
Thanks for the interview!