You have operated Video Wasteland for many years. Could you explain what Video Wasteland is for the readers?
The answer to that question is a bit complex, but here goes. Video Wasteland started in 1987. Every city at that time had their own independent, or "mom and pop" video stores and we had some really well stocked stores in and around Cleveland. I would trade used video tapes with other collectors around the country. Like any enterprising guy working an endless series of crappy jobs, if I couldn't trade with somebody, I'd happily sell them a copy of whatever I had for a couple of bucks profit and use that money to buy more videos that stores were selling off.
It was right around 1990 when I noticed that the chain stores were really starting to put the mom and pop video stores out of business. I had a room full of VHS tapes, laser discs, and thanks to friends overseas, PAL (foreign) tapes. I had the idea to start a video store that rented out nothing but "drive-in" stuff and cater to more of a niche market since you could go to any sterile chain store and rent mainstream films. I have no idea how it originally came to me, but with mom and pop stores starting to shut down left and right and me doing a good business selling video tapes, I struck on the idea to rent video by mail and just make it a part time job for extra money. I worked the early shift at a print shop at the time, so I was home by 3:30 pm in the afternoon and figured I could have phone hours from 4:00 pm to 9:00 pm. The Video Wasteland Rent-By-Mail Service was off and running.
Over time, more and more merchandise was added to the mix and we started selling original movie posters and collectibles. Eventually DVD took over video and we were selling more stuff than renting video through the mail so we started to phase out the rental end of business until we finally closed it down in 2002 or 2003. By this time, we changed the our name to Cinema Wasteland to better represent a broader selection of stuff we sold rather than just a 4x7" black plastic box with some tape inside it.
Your annual film fest and horror movie fan gathering up in Cleveland has lasted several years. How long have you done this?
Before I even got started with the VHS thing in 1987, I attended various conventions within a few hours of home. At the time, there wasn't a generic horror convention in every city or every weekend of the year. There were comic book shows, film and collectible shows where I'd pick up the merchandise we sold through the mail, western shows, and just a couple of fan conventions geared towards horror and sci-fi films. I attended and enjoyed all but the western shows since I wasn't much interested in the 1920s, 30's and 40s Hollywood westerns. I loved the others and especially enjoyed traveling to the very few horror movie show where you could meet up with a few actors, show the vendor's room, and drink away the night with friends. The only problem was that most of the conventions were slap dash affairs and not very organized. They opened at 10 am in the morning and closed at 5 pm in the evening with nothing to do until the next day in between. I'd complain to friends that they needed to offer fans more to do for their admission money. They'd tell me to "run my own show" and the seed was planted. As the rental end of business started to slow down when DVD hit the market I figured why not run a drive-in movie show that celebrated the same things I always celebrated with my video rental service and represented the merchandise I sold.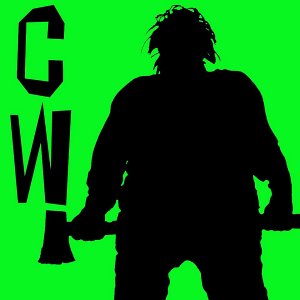 The Cinema Wasteland Movie and Memorabilia Expo started to become reality in late 1998. By this time there were six or seven different horror movie shows running around the country that I knew of and attended but no show that celebrated all the things that made the drive-in and drive-in movies so much fun to me all my life. Seemed my little B movie niche was still my little B movie niche, so I started looking for a venue in the Cleveland area. I wanted to run a hotel show that offered everything I liked about the shows I attended for the past 15 or 20 years but put my own spin on things and make sure films and events lasted all day and night. No downtown hotels though. Parking should be free and it should be close to the highway and food. Everything fell together and we held our first show in September 2000 at the Holiday Inn in Strongsville, Ohio. Now, here we are 16 years and 30 shows later at the same hotel. And we're still the only show in the country that celebrates the drive-in era. It was a niche market show when it started but these days it's known world wide and fans come from every part of the world to attend our three day weekends.
I assume you have some great stories to tell surrounding the festivities?
I do. An entire books worth if I get started. By doing our own thing for so long, I've held reunions for movies that no other promoter would think of running, had so many guests that have never done a convention before, and I was able to get all of my mentors in this business to my show at one time or another so they could see for themselves what it is I do here in Cleveland. It's certainly not rocket science to promote and run a film show, but you have to stick to your guns to put your personal stamp on it or you'll look like dozens of conventions we set up as vendors at that have zero personality. I've done two or three shows in a row more times than I cold count over the years and by the end of the third show, I couldn't tell you what shows we just did. They all look and feel exactly the same to me and none of them seem to try very hard as long as they can draw attendance enough to pay the bills. Not trying to look or feel any other convention out there is all I really ever try to accomplish with a Cinema Wasteland show. Regulars tell me I've accomplished that in spades, but I'll keep giving it my best all the same.
You have brought in some big names in the horror industry?
It's a B movie show, so I've had a ton of what fans would consider big names in the B movie end of things. Several of the groundbreaking producers and directors from the 1960's and1970's - the only true time the independents ruled Hollywood - have done my show. Guys like David Friedman, Herschell Gordon Lewis [Herschell Gordon Lewis bio - click here], Bill Grefe' and Ted V. Mikels were all mentors to me and legends in their own right. They taught me showmanship and how to "sell the sizzle" to the fans. They're big names to somebody like me and fans of the drive-in. But I've also been able to attract people I'd consider mainstream actors. People regular film fans would know. Actors like William Forsyth and Steve Railsback have also done my show and had themselves a good time.
You have also brought in several independent company people?
Far too many to count. That's the nature of the show I run and a Cinema Wasteland show has become a mecca for independent film makers, actors, and production companies. A Cinema Wasteland show is like the infamous San Diego Comic-Con… only on their catering budget. We don't attract thousands of fans all wanting to catch a peek of the next gazillion dollar superhero movie. We attract hundreds of people all wanting to make their own movie for a couple thousand bucks and the people who work on those types of films.
Yet you have never acted in or produced your own horror films?
My own film? No. Although I've written a couple of scripts over the years and almost sold one or two of them, I enjoy the other end of the camera, and have worked as a sound, video, and film editor on various projects for other people for over 30 years now. I've had small roles in several indy productions dating all the way back to my high school years. Seems I get a call whenever somebody needs a big guy to play the monster, the killer, or a heavy in a small role since I can't commit a ton of time to these things but can always find a day or two to help out. And I have appeared as myself in documentaries, DVD extras, and TV shows. But no, I've never made or produced my own little indie film. I've taken my chance at losing my investment money on starting my own business, running my B movie film show, publishing a couple of books and various other ways over the years.
Who are your favorite personalities in the horror realm?
I've made a ton of friends over the years. Everyone from behind-the-scenes people to make-up artists, producers, and actors. But when it comes to "personalities" nobody can touch the pioneers who created what we've all come to love about the heyday of the drive-in's. Although I only met him a few times, Sam Arkoff (AIP) was a one-of-a-kind personality. Roger Corman [Roger Corman bio - click here] is always worth meeting if you get the chance, and mentors like Ted V. Mikels and the team of David Friedman and Herschell Lewis [Herschell Gordon Lewis bio - click here] - the pair that made the first "gore film" when they unleashed Blood Feast on the world in 1964 - were always willing to take time out of their day for "that film kid from Cleveland".
What people would you like to bring in that have not been brought to the fest yet?
As the Cinema Wasteland Movie and Memorabilia Expo heads towards it's 20th anniversary, I'm amazed at just who I keep finding that fits the show and has never done an appearance of this type before. Surprising myself at the people I uncover is half the fun, so I'll just keep on keeping on and surprising myself at who I next get to talk to.
What is the webpage url?
All things wasteland can be found at: cinemawasteland.com
You were also a big wrestling fan at one time, but have lost interest in this? Why?
I've been a wrestling fan since I was a kid way back in the late 1960's and watched IWA wrestling on local TV. Then it was Florida and Georgia in the late 70's when me and my brother would chip in to pay for cable TV every month, and then WWF in the early 1980's. Wrestling started to lose me for the first time in the late 80's when Vince McMahon put everyone in stupid face paint and silly bright colors. I picked up wrestling again in the early 90's with ECW (first Eastern, then Extreme Championship Wrestling). WCW sucked but WWF was on a roll in the mid-1990's through the early 2000's, and then they lost me again when they started losing all of the guys that made them so much fun to watch during that last big "era". These days, I click wrestling on every once in a while to see if it catches my attention, but so far, I haven't been able to get back into it. I just don't like the fact that they spend so little time wrestling and so much time acting like a bad soap opera.
Popularity-wise do you see wrestling as on its way down and out?

Feeling lucky ?
Want to
search
any of my partnershops yourself
for more, better results ?

The links below
will take you
just there!!!

Find Cinema Wasteland
at the amazons ...

amazon.com

amazon.co.uk

amazon.de
Looking for imports ?
Find Cinema Wasteland here ...
Something naughty ?
(Must be over 18 to go there !)

Sure, the ratings are down and the numbers are there for everyone to see, but as long as there are 10 to 16 year old boys, there will be a market for whatever crap Vince McMahon or whoever gets a TV time slot is peddling.
Anything else you would like to add to this interview?
I've been in the "movie" or "memorabilia" business for 29 years now. I never actually set out to start or become a business yet here I am almost thirty years later changing with the times and still enjoying myself more now than the 18 years I worked for somebody else. Sure, like so many other small business people I know, I'm just one major illness away from bankruptcy but if given the chance, I wouldn't change a thing with my life and what it's become. I've had so many opportunities I never thought possible with what I do, have met and become friends with so many talented people, and continue to set goals for myself that I strive to reach every day. I got lucky.
Closing comments?
Never let anybody tell you "that won't work" or "how in the hell are you going to make a living doing that?" Life is short. Make the most of it!
Thanks for the interview