Your current project, the Netherworld of Doom (NoD) wrestling promotion, seems to take the sport to a whole other level. Could you please explain your basic concept for a bit?
What NoD is, is an episodic, horror inspired, professional wrestling show. That takes place in the Netherworld at a location called "Parts Unknown".
Successful wrestling promotions are most of the time based on strong plotlines, and monster-wrestling pretty much suggests storylines almost by definition, right? So what can you tell us about the NoD's basic plot, and what were the inspirations for it?
The basic plot is a Demi-God named Lord Death has been collecting souls of Warriors from all over the world for centuries to have them battle for his own amusement. A group of these warriors have grouped themselves together to form The Coalition in hopes of gaining their souls back. Lord Death on the other hand, with the help or Terror the Mystic and Prof. Malice, have started creating new monsters to compete against the Coalition in order to break them down. Their group is called The Black Death. Now for reasons that aren't quite clear here in the beginning, Lord Death has chosen to let "humans" witness this and is "documenting" this. Those reasons will arise later in the story.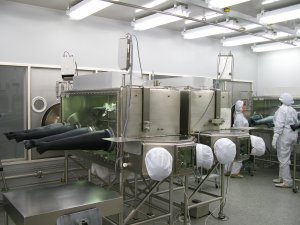 So what we have is a completely fictional world where absolutely anything can happen. As far as my inspiration for this, it goes back to when I was a kid. I would watch WWF and AWA and see guys like Demolition and The Road Warriors and it was like "wow these guys are so scary" and when Wrestlemania 3 happened, it was like, there is no way Hulk Hogan can beat Andre the Giant. No way no how! The build up was great, but that match turned Hulk Hogan into a superhero of sorts. That was it for me. I couldn't believe it. I was hooked. There were a lot of corny characters and such and it was fun, but when The Undertaker debuted, I was scared. It was like The Million Dollar Man had enough money to raise the dead and make them do his bidding. Then Kane came and those early stories with those guys were great. By that time I knew it was a story. But growing up and sneaking around to see the Friday the 13th-films and such, having The Undertaker come out, I thought it was real. I had nightmares.
Where does your fascination with monster wrestling come from in the first place, and your favourite monster-wrestlers/wrestling monsters?
I used to, when I was in grade school, draw pictures of Frankenstein and Jason, and Chucky and Dracula and then I would flip a coin to see who would win. I would throw King Kong and even Rocky Balboa in to see who would win. I'm sure that's where this started. Lol. But I created the characters for this back in 1999 and it was going to be a comic book, then a graphic novel, then a novel, then a video game, then a TV show then a movie, then an animated show, etc. every couple years I would go back to it and it wasn't until I was telling the story to my partner in NoD, Joseph Crandall, who was a producer on a couple of my films, that we figured we should do it as a wrestling show. It all started clicking.
What kind of monsters have you planned for your promotion?
Werewolves, vampires, zombies, demons, warlocks, spirits, reanimated corpses (not to be confused with zombies - they are very different!), mummies, creatures, etc.
Will the fights as such be of the traditional variety, or will they also involve special effects (as the presence of monsters might suggest)?
The matches will be traditional wrestling matches in a ring. We will have titles, tournaments, etc. The horror community and the wrestling community, at least in America, are very close knit. If you go to a horror convention, you will see pro wrestlers there signing pictures. So the crossover is there. We feel that we need to make something not completely foreign to wrestling fans so at the beginning, we need to make this seem as much like every other pro wrestling show out there, at least on the match level. Hopefully once we have our hardcore base of fans, we can start going farther out of the box.
Will the NoD be doing traditional live events with audience and everything, and what kind of challenges do you expect will that pose?
We will be doing tradional live events. It is important to the story that we do. I don't think that will cause us any problems or grief by any means. It's necessary. There will be special effects and more blood than any other show out there.
I'm sure what many a horror fan will want to know about a monster wrestling promotion is: Will there be blood?
Yes there will be. One of our PPV events will be all about it. Lol. That's all I will say about that for now.
Have you signed any wrestlers yet, and do you plan to take over any established monster wrestlers from any other promotions?
We have a wrestling trainer that is bringing us a bunch of guys. They will be playing these NoD characters though. We have talked about getting certain guys from other promotions that already have a cool gimmick that would fit into our world, but nothing as far as that has been set in stone. We also have been talking with some icons in the horror community, that made some cinematic monsters famous that will be coming in to some degree.
To what extent will your wrestlers have a say in the creation of their characters?
The first 5 seasons are written. So they will have say in how the character acts inside the story and the matches themselves, but the overall arc is for the most part set, for a while at least.
Since you are a sometime-actor - will you have any on-camera role on NoD? And will you maybe even do some wrestling yourself? And do you have any previous experience as wrestler?
I don't have any experience as a wrestler. At all. But I'm not opposed to doing it. It would be fun. My wife will kill me on the other hand. I am not any of the characters that we have created for the show as of now. Now will Creep Creepersin be on the show as Creep Creepersin? That I don't know either. I might do commentary since I know the characters better than anyone else but that is still up in the air. I want this show to be amazing way more than I want to be on camera.
To what extent do you think your experience as horror director will help you in the creation of the NoD?
I think more than anything, the story will be great. We have nearly 20 characters the first season who all have their subplots and feuds that all tie into the main plot of each season. But my love for classic horror will give this a very neat atmosphere that has been lacking with other promotions but at the same time, this is so drastically different, I don't think this will be competition with other promotions. If you like horror/fantasy you will like this and if you like wrestling, this will be another show you watch that happens to have a lot of wrestling in it.
At what stage of development is the Netherworld of Doom right now, and when will it be released onto the real world?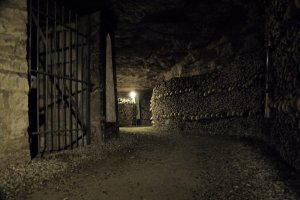 We are jamming through pre-production right now. We are raising funds, getting advertisers, designing costumes, ordering our ring, casting and whatnot. We hope to be shooting promos and character vignettes by early January and start shooting the show in Feb/March. Then the show will be aired weekly for free online. Either as one 45 min - 1 hour show once a week or broken up into daily 10 minute mini episodes. We haven't decided on that yet. So the first season will be roughly 20 episodes plus 5 Internet Pay Per Views that will be much less expensive then other promotions. We want to make PPVs important again. They used to be the places where things got resolved, titles were fought for and just more important in general. I feel now most promotions look at them as something that every month, fans have to pay for even though it's the same crap that they saw on TV on Monday. You know? Once all that is done, we will have DVD releases.
What can you tell us about your fascination with wrestling in general, your favourite wrestlers, fights, promotions, events, and whatnot?
Again, I'm just a fan. I think most indie promotions happen because promoters are fans. I'm not sure anyone starts one of these anymore with the idea that it will pay their bills. It's a tough business. I think we have something special that no one else is doing, but it's still wrestling. I have had a love/hate relationship with WWE. I'll watch religiously for a year or two, get the PPVs and then feel like I've been taken advantage of and stop watching altogether for a year or so. I read the wrestling blogs and sites so I know what's going on and once a story happens that peaks my interest, I start watching again. I watch TNA sometimes because of their roster. There are guys I really like but I'm not a huge fan of their writing or acting of a lot of characters. Honestly, I watch a lot of old matches from the 70s and 80s on YouTube mainly. There are a lot of guys that I didn't care for as a kid because I didn't like their gimmick but now as an adult I see that the guys with great gimmicks were horrible wrestlers and the guys with no gimmick were usually amazing. So I watch a lot of old AWA and NWA. What is really fun is AAA in Mexico. That is great but I don't know Spanish so it's a little hard to follow. Great matches though.
Your/your promotion's website, Facebook, whatever else?
My website is
NoD is at
Please follow us and like us. There are interviews with some of the characters on our website now. And more to come.

Feeling lucky ?
Want to
search
any of my partnershops yourself
for more, better results ?

The links below
will take you
just there!!!

Find Netherworld of Doom
at the amazons ...

amazon.com

amazon.co.uk

amazon.de
Looking for imports ?
Find Netherworld of Doom here ...
Something naughty ?
(Must be over 18 to go there !)

Working hard on your wrestling promotion, does this leave you any time for making movies? To put it another way, any future projects in the forseeable future?
We are finishing post on a lot right now. So there will be a lot of my films coming out next year. My band Creepersin will be releasing more music next year and I'm finishing a couple of books that I started writing a while ago that should be out next year as well. I'm just really into writing right now. There are a couple films that I would like to make next year one of which has been in pre production for almost two years that we start in April. I will also be hopefully doing a Twin Peaks-y type of series next year as well. I just really want to make things that I really want to make right now. Not horribly interested in making things that I'm not super passionate about at the moment.
Anything else you are dying to mention that I have merely forgotten to ask?
Please contribute to NoD if you can. There are really cool perks if you do. It can all be found at our website. Please follow us and like us and repost and share! Spread it like a plague and also pick up our new album Creepersin Reanimated if you haven't already. It's available everywhere and on iTunes!
Thanks for the interview!
Thanks so much!!!! You rock!