Your new movie The Acid Sorcerer - in a few words, what is it about?
"The Acid Sorcerer is a dark & nihilistic horror film about a set of characters that include a serial killer, a sadistic drug dealer, a cross dressing snuff filmmaker, a drug addicted couple & a prostitute with HIV. The characters embrace their inner darkness, struggle with morality, come to terms with their mortality & meet their demise."
What were your sources of inspiration when dreaming up The Acid Sorcerer?
After the completion of American Scumbags I wanted to make an extremely dark, depressing, hateful & surreal horror film that would be similar to David Lynch's Eraserhead, but at the same time I wanted to make a highly original film that was similar but a bit different from our previous films.
With the three stories of The Acid Sorcerer connected first and foremost by the character of a drugdealer who really doesn't give a shit about anything - do you see your movie at all as a comment on drugs, drug use, drug-related crime and the like (however unintentionally)?
Actually no. I don't see anything like that about drugs in our films - I know that Brian Knapp (Eyevin) & Darien Fawkes (Crawdad) do, but I don't. Drugs have always been a prevalent theme in my films and I used the theme again in this film but I think it comes across as more disturbing because the viewer can easily sympathize with Crawdad & Vermina (the drug addicted couple in the film) because they aren't that bad - they are just desperate addicts doing what they have to do to score, & it leads to the decay of their relationship & ultimately Vermina's death.
Do talk about the violence in The Acid Sorcerer for a bit, and how important is on-screen violence to your body of work in general?
The Acid Sorcerer may be our most disturbing & violent film yet, but I think violence is an extremely Important & necessary element when it comes to my films.
What can you tell us about your movie's approach to horror?
For The Acid Sorcerer I drew inspiration from David Lynch's Eraserhead, I also drew a lot of inspiration from old black and white films that relied a lot on atmosphere like I Bury The Living.
A few words about the overall look and feel of your movie?
As I mentioned before I drew inspiration from black and white films like Eraserhead & I Bury The Living, & assistant director/actor Darien Fawkes even told me as we were shooting the film that it had a dark film noir vibe to it and that was exactly what I was going for. For this film I invested in a better camera and tripods which helped give the camera work a more cinematic feel. I would say that it is definelty more sleeker then our previous films - especially My Master Satan, but it was important that we still retained the grittiness of our previous films and we succeeded in doing that.
You also play one of the leads in The Acid Sorcerer - so do talk about your character for a bit, and did you write him with yourself in mind?
Yes, I had myself in mind to play Smoke all along. I've had the idea for the character Smoke and his alter ego Leach since 2012-2013. Smoke is a drug addicted serial killer and he is controlled by his other half Leach, which is the more darker and philosophical side of Smoke that compels him to murder. Smoke and Leach are actually my favorite characters from The Acid Sorcerer and they give the film the dark feel I was striving for.
I found a lot of inspiration for Smoke and some of Leach's dialogue and monologues by reading serial killer books, interviews & quotes.
What can you tell us about the rest of your cast, and why exactly these people?
Everyone in my films are my friends. I've known Darien Fawkes for a while now. We worked together on American Scumbags (he played one of the main characters named Billy) and on this film he accompanied me on all the shoots and became the second unit director as well as having dual roles as Crawdad & Leach. Then there is my friend Brian Knapp. I've known him for a long time, he played Charlie in My Master Satan. I wrote the role of Eyevin specifically for him and he did an incredible job and captured the hateful essence of the character. There's Nick Benning who played Nikki, he played Lucifer in American Scumbags and I wrote the role of Nikki specifically for him. There's Natasha Morgan who plays Vermina. She had no prior acting experience but she stepped in to take the place of the actress prior to her who dropped out & finally there's Selene Velveteen who plays Ecstasy. She's Nick's girlfriend and offered to play the role. I thinks everybody did a great job of bringing their characters to the life and I am extremely satisfied with the film.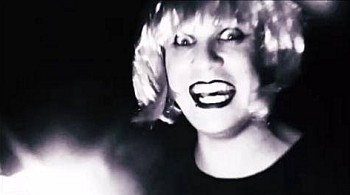 A few words about the shoot as such, and the on-set atmosphere?
As I mentioned previously, Darien accompanied me on all the shoots to help me, therefore making it easier - especially for the scenes of Smoke where I couldn't be behind the camera.
Also, the whole film is shot at night-so the shoots would sometimes end at 2 in the morning. Some nights-especially Nikki's scenes had a party atmosphere to them. We would film and then once it was over Nick always had a party at his place where we were filming.
The whole film itself had a very dark and creepy feel to it, but the on set atmosphere was quite the opposite.
The $64-question of course, where can your movie be seen?
It will be released on home video in August. It will be available on all the major retail sites but we are having an IndieGoGo pre sale for the film giving all of our fans an opportunity to buy signed first edition DVDs and/or posters.
The IndieGoGo page for the film film can be found @ https://www.indiegogo.com/projects/the-acid-sorcerer-horror-drugs#/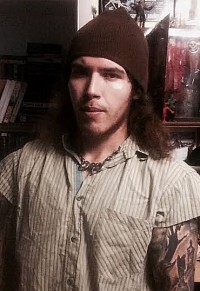 Feeling lucky ?
Want to
search
any of my partnershops yourself
for more, better results ?

The links below
will take you
just there!!!


Anything you can tell us about audience and critical reception of The Acid Sorcerer?
It has been extremely positive so far - myself and the rest of the cast consider it our best film yet.
Any future projects you'd like to share?
Yes I am getting ready to start filming The Life of an American Scumbag. It is a continuation of American Scumbags & it will be out in late 2017. I am also writing a sequel to The Acid Sorcerer. It's in its preliminary stages but it going to be darker then the first Acid Sorcerer film.
Your/your movie's website, Facebook, whatever else?
The Acid Sorcerer's Facebook page can be found @ https://www.facebook.com/profile.php?id=221727484901962
The Dakota Bailey/R.A. Productions Facebook page can be found @ https://www.facebook.com/profile.php?id=101692230164888
Anything else you're dying to mention and I have merely forgotten to ask?
Thanks for the interview and for covering our films, and I'd like to take this opportunity to thank the cast of The Acid Sorcerer and most importantly the fans who continue to support my films.
Thanks for the interview!