Your new movie Yellow a.k.a. City of Lust - in a few words, what is it about?
Yellow tells the story of Arianna, a young woman new to the city and not faring well. Every facet of her life fills her with dread and feelings of isolation. The film begins with Arianna reaching out to a phone sex operator, Jackie, in a desperate attempt at human connection. Jackie turns Arianna's world upside down. She tells Arianna exactly what she needs to hear in order to begin taking charge of her life. But Jackie may be taking things too far. Those that have wronged Arianna begin dying in gruesome ways...
Not only the title of your film suggests that Yellow was at least in part inspired by the Italian giallo (= yellow) movies - so what do you find so appealing about that genre of old? And to what extent did you follow genre conventions both stylistically and narratively?
Giallo films have a highly stylized visual palette as well as a very heightened style of acting. It creates a nightmarish world that assaults the viewer and makes them putty in the storytellers hands, when done right! In Yellow I wanted to take the viewer into a living nightmare of paranoia. I wanted to draw the viewer in and gain their trust by making Arianna as relatable and sympathetic as possible because the story is told from her point of view, and very subjectively. I wanted larger-than-life characters to throw at Arianna. Classic giallo films typically dealt with psychosis and sexual perversion. They included nudity, knife violence, flashy camerawork, moody lighting, etc. They were definitely not naturalistic.
Matt O'Shaughnessy, our gaffer, created a very expressionistic lighting design that gave Arianna's world a surreal feel. Lots of color and contrast, shadows and reflections. Our director of photography, Adam Blaszkiewicz, used techniques found in giallo films to choose lenses and camera movements that heightened the paranoia of Arianna's world. Fish eye lenses to distort character's faces, tracking shots to give depth to scenes and to disorient Arianna. There were also a lot of point-of-view shots during scenes with violence (black gloves, a knife) that paid direct tribute to classic giallo films such as Deep Red. Another huge element of giallo films is music. Chris Emmons and Sean Foran have worked on scores to several of my films and I love working with them. They were able to take the classic giallo sound, bands like Goblin, and give it a modern interpretation. Arianna's world needed to be seductive to the viewer. Even though it is a nightmare world, it should be sexy and vital.
Where we tried to break from convention: classic giallo films were exploitive in their portrayals of sex. But, our story is motivated by strong female characters living a truthful drama under extraordinary circumstances. Jackie and Arianna need to have a strong connection and a real intimacy that allows them to do things they aren't capable of doing individually.
Other sources of inspiration when writing Yellow? And what can you tell us about your co-writers Rory Leahy and Nick Reise, and your collaboration with them?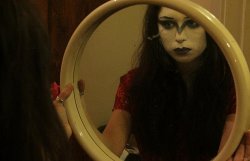 A big inspiration for me is Henry Miller, particularly Tropic of Cancer. He uses elements such as humor, surrealism, and sex to comment on society and tell stories about characters living on the fringes. I also read a lot of Tom Robbins. His books never adhere to a particular genre and are full of crazy rollicking characters embarking on bizarre adventures. Even though Yellow is a genre film and a sort of giallo hommage, I wanted to go beyond that. I never wanted Yellow to take itself too seriously. Arianna lives in a world not too different from our own. We live under constant fear in this country, and it is ridiculous. Yellow was an attempt to show the absurdity of violence and power. I wanted the line between horror and humor to be blurry. Because I knew that there would need to be a lot of characters and that they would all need their own voices, I wanted to collaborate on the script. Nick Reise was on the project from the beginning and immediately made huge contributions to the plot. Nick also has a very socially conscious way of approaching writing. I wanted Yellow to be a little more political than a typical giallo and hint at larger social issues such as bullying, pollution, corruption, and hate. I asked Rory Leahy to help write simply because he is the funniest writer in Chicago.
Yellow is a movie pretty labyrinthine in structure - so honestly, did you ever lose yourself in the narrative?
Ha! No, under all of the hallucinatory fever dream nonsense is a rather straightforward storyline. Arianna has a hard time differentiating between her dream world, her past, and the real world. Telling the story from her perspective is purposefully disorienting, but I hope that we were successful in telling a story!
Gialli and violence always went hand-in-hand - so what can you tell us about the violence in Yellow, and was there ever a line you refused to cross?
We tried to avoid gun play. These older giallo films used knife violence because of its intimacy and gruesomeness. I also didn't want to glorify gun violence. Each murder in Yellow is motivated by a sense of justice. The killer acts out a lot of our fantasies: killing your boss and coworkers! Even though these characters may have "had it coming", I wanted to present these killings as gruesome, unnecessary, and horrifying. Certain older giallo films fetishized violence, but I didn't want to kill off characters in Yellow for a cheap thrill. Our solution was to make them awful human beings who get what they deserve.
Your lead Margaret Grace - what can you tell us about her, how did you find her, and what made her perfect for the role?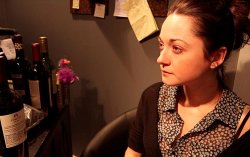 Margaret Grace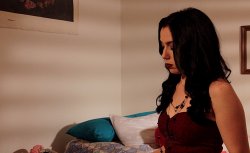 Jill Oliver
We auditioned about 50 women for the role of Arianna with absolutely no luck. Jill Oliver and I were meeting about the film back in June of 2012 when she mentioned an actor named Margaret Grace. Naturally I Facebook-stalked her a little and thought she had an interesting look. She came into the auditions a couple weeks later and as soon as she opened her mouth Adam (DP) and I looked at each other in disbelief. It was uncanny. She was exactly who we'd been looking for! She presented a monologue during the audition that captured elements of Arianna perfectly. She was fragile, damaged, meek, etc. But under all of that there was a boiling rage and an irony. I wasted no time casting her!
What can you tell us about the rest of your cast, and why exactly these people?
I try to cast films from the actors I know personally and have worked with in the past. I have worked with Jill Oliver several times and she had some input on her character during the writing process. I've also worked with Kyle Greer, Derek Ryan, Joette Waters, and Matt Miles on previous film projects. HB Ward, Shelley Nixon, Jeffrey Bouthiette, Antonio Brunetti, Casey Chapman, Lisa Herceg, Anya Clingman, and Carl Wisniewski are all actors I have worked with in the Chicago theater community and could not wait to work with in film. A lot of roles were written with specific actors in mind.
But Yellow had so many characters that I had to audition for a few roles. I really hate auditions. I don't feel they give you an accurate measure of an actor's ability to take direction or their on-set personality. I feel responsible when I hire actors. Like I am vouching for them on set when I put them in scenes with other actors. Having the right mix of people on set is crucial, and for this reason I LOVE working in Chicago. Everyone knows one another and has worked together, so the energy on set is positive. Because Chicago has so much theater, these actors are always working and have a talent and passion that really comes through in the film.
Do talk about the actual shoot and the on-set atmosphere for a bit if you can!
I like to keep the crew small, the energy high, and the atmosphere as positive as possible. I was asking these actors to do some very difficult things in Yellow, and I wanted a comfortable and supportive mood on set and also to keep things moving in order to respect their time. Typically the crew on set was just me, Adam (DP), Matt (lighting), and Ian Smith (sound). The four of us were so in synch with what we wanted Yellow to look and sound like that arguments were always to make the film better. I don't remember any real problems with the crew at all. As with any shoot, we had little disasters here and there, but never anything that made us doubt the project. Personally, I had the time of my life shooting this film. I think we all had a lot of fun, and a lot of laughs, and definitely a lot of beer...
As far as I know, your film has not been released onto the general public yet - so what can you tell us about critical response so far, and anything you can tell us about possible release dates yet?
Yellow was screened for the cast and crew back in April of this year and the response was overwhelmingly positive! I have submitted the film to festivals and we will begin hearing back in the fall. I am also pursuing online distribution. Look for us in Chicago and Europe!
What got you into filmmaking in the first place, and did you receive any formal training on the subject?
Teenage Mutant Ninja Turtles got me into filmmaking. I made my mother play April O'Neil in my TMNT film in about the 2nd grade. My friends and I made films, I made films with my brother as well. I always devoured films as a kid, but didn't realize it could be art until I discovered David Lynch in college. That got me very interested in surrealism and expressionism. I took one film class in college and shot some stuff on the Bolex, but other than that I am self taught. Thank god for the digital video camera! I wanted to start making films professionally so I just started doing it.
What can you tell us about your filmwork prior to Yellow?
I have several short films that have screened at festivals as well as a bunch of music videos, experimental works, fashion shoots, promos, trailers, etc. I also love working on other filmmakers' projects in Chicago. There are a lot of very exciting things happening in Chicago.
Any future projects you'd like to talk about?
Nick and I have begun working on the script for our next feature film. It is still in the beginning stages, but we are really excited about this one. We want to do something different from Yellow in terms of style, but keep the visceral impact.
In the more immediate future I will be working on the editing of a documentary film that I helped shoot this past summer called House of the Gods (La Casa de los Dioses). It takes place on the Camino de Santiago in Spain. We are going back this winter to continue shooting this great story about a man (David Vidal) who lives in the middle of nowhere with no running water or electricity. He is attempting to live as sustainably as possible and puts his total energy into serving the pilgrims on the Camino.
I also have some music videos in development that I am really excited about. Great Chicago bands.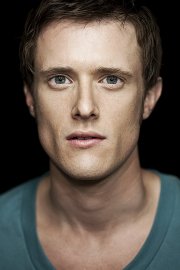 David A. Holcombe
How would you describe yourself as a director?
Creating is my life and collaboration is important to me. My favorite part of filmmaking is being on set with my friends and running with a crazy idea. I will never retire and I will never leave Chicago for LA.
Filmmakers who inspire you?
David Lynch, Terry Gilliam, Francis Ford Coppola, Werner Herzog, Chris Cunningham, Vincent Gallo.
Your favourite movies?
Apocalypse Now, Lost Highway, Grizzly Man, Sleeping Beauty (the old Disney one and the weird 2011 one), Caddyshack, House (1977), Suspiria (1977).

Feeling lucky ?
Want to
search
any of my partnershops yourself
for more, better results ?

The links below
will take you
just there!!!

Find David A. Holcombe
at the amazons ...

amazon.com

amazon.co.uk

amazon.de
Looking for imports ?
Find David A. Holcombe here ...
Something naughty ?
(Must be over 18 to go there !)

... and of course, films you really deplore?
Love Actually. When my wife watches this movie I have to projectile vomit.
Your/your movie's website, Facebook, whatever else?
https://www.facebook.com/pages/Soft-Cage-Films/375537495844858?fref=ts
Anything else you are dying to mention and I have merely forgotten to ask?
We are starting a revolution in filmmaking in Chicago right now. Beware fat cats.
Thanks for the interview!
Thank you for the support Michael!