First of all, why don't you introduce yourself to those of us unfortunate enough to not already know you?
Hello, I'm Dawn DuVurger. I was originally born in Hungary in 1969, then immigrated to America when I was 7 years old. I currently live in Mississippi with my husband of 20 years and two children.
Any present/future projects you'd like to talk about?
Currently I work as a consultant on the late-night show After Hours Cinema, but also have several film projects scheduled soon which should prove to be lots of fun. Recently I was working on a show called Ghost Legends, where I was able to investigate paranormal activity and had the pleasant surprise of doing a cameo on a short film called Devotion.
How would you describe yourself as an actress, and some of your techniques to bring your characters to life?
I believe my acting came instinctively more than anything else. I have a bit of an odd approach to my character development in that I treat each character like a role-playing game character, assigning them stats and motives, asking what would they do or think in a given situation. I also try to pay close attention to exactly what the producer/director is wanting because as an actor I see it as my job to make that person's vison of the character come to life in the way they imagined it.
What got you into acting in the first place, and did you receive any formal training on the subject?
I accidentally fell into acting. The director Steve Sessions was looking for a person to play a vampire that wasn't afraid to bare it all. He had heard about me and came to check out the show I was doing at a local strip club as a vampire. Apparently being able to crawl down a pole upside down and hiss convincingly with fangs was a cincher. I was skeptical but decided to do it, thus began a creative friendship. Since then, having discovered that I loved acting, I have taken courses in college for acting, and received some tutoring as well. With each new experience working with different people I learn and grow in the craft a little at a time.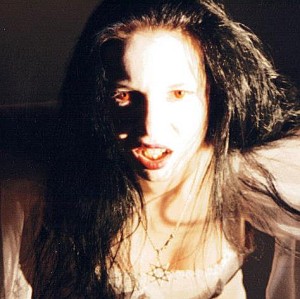 Cremains
Do you still remember your first time on a movie set, and what was that experience like?
My first time on a B-movie film set was for Cremains. It was very casual and fun. I was a little nervous that I would fail to follow the directions well, but that quickly went away as everyone was good enough to work with me and my lack of experience acting at that point. My first time on a large production set I was so distracted by geeking out on the various equipment and special effects that I forgot to be nervous at all.
What can you tell us about your past filmwork, and your evolution as an actress?
Being an actress means constantly adapting and evolving. The first films I worked on were all for the same producer, Steve Sessions, who had a very specific style and expectations. I learned what he wanted and was confident about doing it right. Then I did a short with Martin Campbell called It's Not Midnight, and realized that different visions meant different approaches. With each film I worked on I feel that I grew as a performer by pure application. At first I was always a scantily clad monster like a vampire or succubus, now I have played human roles like the writer in Aberrations, or the best friend in Loose Luck. I was even a good guy for once as an alien holocaust survivor in Alien Wars and the voice of a concerned reporter in War Dogs: The Bridge animation. My hope is to continue to grow and diversify. My heart will always love horror and sci-fi, but I would love to also play in historical, drama, westerns, comedies, and more.
Over the years, you've worked quite extensively with filmmakers Steve Sessions and Jeffrey Schneider - so what can you tell us about these two gentlemen, and what is working with them like?
Steve Sessions is the one who gave me my start. He is a brilliant filmmaker with a clear vision and a love for the old school anthology style. He was very easy to work with and respectful. With a limited budget and skill he made his ideas come to life in a way that has many following his work. Jeff Schneider is a workaholic! Very organized and prepared for anything. He was easy to work with and respectful as well but definitely driven. I admired that when an obstacle came up, he adapted on the fly and was able to manage an eclectic group of creative personalities in a way that had us working together as a team. Both men have a nack for making you feel like you are a part of the production, not just a player in it.
Many of your films are of the horror variety - pure coincidence, or is horror a genre at all dear to you, and why (not)?
Horror is indeed very dear to me. My mother was a huge horror fan and watching the old Hammer horror films and slasher films when they first came out was one of our bonding things. Growing up I also had an issue of not fitting in partly from traveling so much, which led to me embracing a more gothic mode of expression. That was why I chose the dark gothic themes that I did for my adult feature acts, which led to my first role. Horror, sci-fi, and fantasy will always be my favorites but my tastes are as diversified as is possible and I do hope to branch out as a performer.
Actresses (and indeed actors) who inspire you?
A tough one to answer when there are so many talented performers out there. Actors who inspired me would have to be people like Christopher Lee, Ron Perlman, Vincent Price [Vincent Price bio - click here], Cary Grant, Danny Kaye, Oded Fehr, Anthony Hopkins, and most recently Ian McShane. Actresses I would have to say ladies like Audrey Hepburn, Kathrine Hepburn, Cate Blanchet, Julian Moore, Nicole Kidman, Bai Ling, Gal Gadot, Sigourney Weaver, Carrie Fisher, and Helen Bonham Carter
Your favourite movies?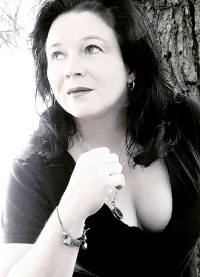 Feeling lucky ?
Want to
search
any of my partnershops yourself
for more, better results ?

The links below
will take you
just there!!!


My top favorite movie may surprise you. Rosencrantz and Gildenstern are Dead, Cemetery Man, The Wall, Titus, Meet the Feebles, Vampyros Lesbos, Psycomania, Night Watch, Day Watch, 1917, all the Friday 13ths, Rose Red, Kingdom Hospital, Akira Kurasawa's Dreams, Blade Runner, Night of Terror, Christopher Lee's Dracula, Machete, 4 Rooms, Black Sheep, Zombieland, Clue, Arsenic and Old Lace, all the Lord of the Rings, and the list goes on…
... and of course, films you really deplore?
There are some films that I find to painful to watch. Vampire Call Girls is on top of that list still, but along with it are Wall Street, and most of the movies like Talladega Nights.
Your website, Facebook, whatever else?
I do not have a website as I am not that tech savvy, but my Facebook is https://www.facebook.com/dawn.duverger.5, and I have Twitter and Instagram at Dawn DuVurger. My IMDb is https://www.imdb.com/name/nm0245223/. Maybe one day there will be more. My email is Dawnduverger@gmail.com
Anything else you're dying to mention and I have merely forgotten to ask?
I love the entertainment industry and to that effect have been dabbling in other areas than just acting such as writing, set scouting, and logistics. I used to enjoy guesting at events and would dearly love to come to more shows again and meet more of the people who inspire me to keep going.
Thanks for the ineterview!
Thank you!