Your movie Bloodline - in a few words, what is it about?
It's s respectful tribute to horror movies of the eighties, more in tune with early Raimi than Italian horror directors Fulci [Lucio Fulci bio - click here] or Argento …
Now how did this project come into being in the first place?
It's long story, from a galaxy far, far away :)
In fact Bloodline was not my brainchild, and until production started, I was not even on the project ... at one point the producer Mario Magnet, who was to be the director - would have been his debut - was looking for a technical assistant director. Taijo Yamanuchi, the art director, with whom I had worked on several of my short films, met me by chance and asked me if I would be interested in co-directing ... why not?
But to do good work, you have to marry well, and the script that he gave me had lots of "holes", so I tried to "straighten" things out, throwing in a lot of irony and mixing all genres of horror from my childhood, and I found myself promoted from assistant director to direct the film
Please talk about the writing process on Bloodline for a bit, and what can you tell us about your co-writers?
The first version was very beautiful, it was written by Tentori (former Fulci-writer) and Lizzani: fun, with lots of zombies, but over budget.
The revision, by the producer Virgilio Olivari, was more modern but still above our budget.
The third version was by the other producer and the art director ... a small tragedy - I remember that I cried when I read it. I was in a dark period, I was unable to find the money for one of my films, and the script sucked - it had nothing to do with the two previous scripts :(
I re-wrote 12 versions before they (Mario and Taijo) gave me the okay, two months of rewriting with my hands tied...
I just have to ask: Why a porn set (not that I'm complaining)?
It was already in the first script: I think it was supposed to be smart and attract a larger audience ... just that I do not like this mode of operation ... if you want to see tits and ass, go to rent a porn movie - and thus I approached that part without any nudity!
I have called Bloodline a "throwback to Italian supernatural horror from the 1980's" with "an over-the-top script with wild plottwists, plenty of gruesome gore effects, cool music, weirdness, sudden shocks, suspense, and of course its fair share of sleaze" - a comment you can at all live with, and to what extent can you identify with these movies of old?
Heheh, thanks for the nice words, but I think Bloodline like more a small unpretentious film, made with €50,000, with the sole purpose to "entertain" the viewer ... in any way the goal was reached, happy to have made a goal!
I believe that empathy with the films of the eighties is the precise point here, inasmuch as anything can happen, without trying too hard to explain why it happens in unnecessary dialogues ...
Related to my last question, on Bloodline you have worked with genre veterans Sergio Stivaletti (FX) and Claudio Simonetti (score) - so what were these collaborations like, and how did you get them to begin with?
Sergio is a long-standing professional, traditionally good in make up, but I did not feel very well: there was an exchange of ideas on how to make a scene better, and sometimes that led to effects that have forced me to change the dynamics because it did not fit the script ...
Claudio is a "gentleman", super helpful, ready for anything!
You of course also have to talk about your key cast for a bit, and why exactly these people?
When I came on board, the fim was already partially cast, mostly friends of the art director: not all I liked, but most of them I could work with. On whom I insisted, creating a rift with the art director, was the protagonist: Francesca Faiella is a fantastic actress with whom I have worked in the past, but she did not like Taijo ... fortunately, the protagonist he wanted skipped anyways, and even then with difficulty I managed to pull in Francesca.
To be clear, all actors have the right faces, unfortunately it feels that among them there are great differences in level of professionalism ...
A few words about your location, and how did you find it?
Virtue of necessity ... the owner of the location is a friend of the producer, thus it was free: so I wrote the script with exactly the location in mind, to safe money to "invest" in certain scenery and in the photography department, which strangely producers did not seem to be interested - Paul Dore (production designer) and Marina Kissopoulos (director of photography) have saved the movie!
Many compromises had to be made as well: for example, the labyrinth is actually a hedge of 10 meters by 10 meters ...
The best result was the Surgeon's dungeon, I think the most of the budget went into buying the cellophan :)
What can you tell us about the actual shoot and the on-set atmosphere?
The thing that made ​​me happy was that with Bloodline, I began to stand behind the camera: I had in fact set the direction with two D7, the first held by Marina (dop), the other run by me ... since it was the first time, I was still in charge of the close ups of the actors, while I asked Marina to change position every two takes, indicating the new "field": this way I ran the acting, and Marina covered a lot of the action shots, allowing me to have continuity in editing, and a big variety of shots.
The atmosphere on set was terrible ... the art director hated the main actress chosen by me, and all the time he made ​​his opposition to be heard, I think sometimes in front of the other actors ... if nothing else, Francesca, who is very good, told me that this has placed her in a position to play even better, lowering herself more in the role
Please talk about audience and critical reception of your movie for a bit!
In Italy, Bloodline has sharply divided the public into two parts: those who loved it, having fun and understanding the irony, and those expecting a horror according to Fulci [Lucio Fulci bio - click here] and thus did not like it at all. Although the reviews have followed this principle, the good ones won out over the bad ones :)
Where the film is not liked at akk is in Germany: Because of misunderstandings with the German distributors, the film has suffered sound problems, with a really bad dubbing ... all reviews have panned the movie-
In the United States however there if fortunately some kind of nostalgia concerning the 80s :)
According to my information, you have shot a few episodes for the P.O.E. anthology-movies of late - would you like to talk about those, and what do the writings of Edgar Allan Poe mean to you, personally?
With pleasure :) - we shot two movies about Poe, but with total freedom of reinterpretation, indeed it was imperative not to follow philological writings of Poe ... needed to update and re-read according to their own style. Poetry Of Eerie, which these days has gotten distribution with a small distribution house (Distribution Independent who oversaw the distribution of Bloodline), consists of 11 small segments, different in style and visual: I chose Valdemar (my episode: https://vimeo.com/33829824), playing with irony - after Bloodline I wanted to go back to using the images without production guidelines: every director in P.O.E. is also a producer ... in my episode I also have a small role, a fake TV magician that who reads numbers by way of mesmerization ;) - https://vimeo.com/45367653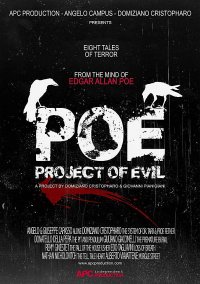 The new P.O.E. will be distributed internationally with the Elite. We were a party of eight, and we created Project Of Evil: a reading of Poe at his most violent and bloody ... I have done Loss Of Breath, always playing with the irony, but this time taking on Italian indie style filmmaking, for I have put everything I had been challenged making Bloodline into this short ...
How did you get into filmmaking to begin with, and did you receive any formal training on the subject?
Fortunately, after some exceptional travel experiences in solitary, I had a desire to tell my point of view on what I had experienced, finding the Italian news fake and false ... I took advantage of being discarded from compulsory military service (it was 1995) and feVVWS the last chance to become a part of the National Center of Cinematography, the National Film School OD Italy ... I've been lucky and won one of the five places in the class of direction, and after three years (I graduated in 1999) I started working as a freelance in many jobs, especially short films ... for example, this was my essay diplpoma, and still is the work that I feel is best in style and innovations: https://vimeo.com/23066176
What can you tell us about your filmwork prior to Bloodline?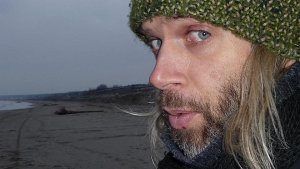 Edo Tagliavini
I had the good fortune to work in 35mm and with real budget: Bloodline was a big risk, not so much for little money (€50,000), but for the presumption and arrogance of the production stuff ...
Anyway, I am a person who always tries to experiment, and in many of my past works I think you'll see this well, as for example in this short film: https://vimeo.com/26465077
Bloodline instead was a constant compromise to end the scene and do not have an incomplete film: this has led to many ideas having to remain virtual. I hope with the next film to be able to return to put in beautiful workable ideas :)
Any future projects you'd like to talk about?
We currently are in the process of writing: I'm working with Francesco Malcom (former porn actor and also star ofin Bloodline) on a comedy that sees a former porn actor (heheh), who because of the crisis must go back to porn, as production reality changed ... Tron ss. Anderson's Boogie Nights.
I thenplanm to make a film based on a novel by Eraldo Baldini, a paranormal thriller with veins, and there's another paranormal thriller I'm writing with another writer: the story of a girl who gradually sees all the people who mean well stop loving her ...
Ah, then I hope by the end of the year to shoot my third episode of P.O.E., Tell-Tale Heart.
How would you describe yourself as a director?
Hmmm ... let's say I like to tell stories (at least I try) - to explain where that comes from is likesaying for the color green, use red and yellow ... I like to entertain people, but then leave them in the thought that behind the laughter there is something to think about…
It's however difficult, partly because I do not always have the right means to tell stories properly, not always the luck: this short is from 2003, but I'm very proud - https://vimeo.com/23036573
Filmmakers who inspire you?
Mister Herzog! Not so much for his films, which I find still very powerful, but for his life - before being a director he is a man, an explorer, a "walker". However, my training, or melgar my love for the cinema, certainly stems from the early Raimi and Jackson, and Cronenberg, Romero, Carpenter, and Cameron, Lynch.
Your favourite movies?

Feeling lucky ?
Want to
search
any of my partnershops yourself
for more, better results ?

The links below
will take you
just there!!!

Find Edo Tagliavini
at the amazons ...

amazon.com

amazon.co.uk

amazon.de
Looking for imports ?
Find Edo Tagliavini here ...
Something naughty ?
(Must be over 18 to go there !)

Trivial choice, but I think the perfect movie Blade Runner.
In second place, maybe a dead heat, Apocalypse Now and Fitzcarraldo - two films that go beyond the film.
... and of course, films you really deplore?
Hmm, I do not think there are bad movies, I think there are unnecessary films ... in my opinion Man of Steel is one of these, but I digress ... no, I can think of no film deprecating - apart from the whole slew of Italian films which I fortunately never see and thus have little information on, bad comedy films that have nothing, real sad ...
Your/your movie's website, Facebook, whatever else?
I put some work on Vimeo, even if the address is not accessible to all: https://vimeo.com/user3831682/videos. Paradoxically though, I'm not a tech-geek - a website I have yet to get myself ;)
Anything else you are dying to mention and I have merely forgotten to ask?
I do not think so, I just wanted to apologize for my bad English, helped in an equally bad way by Google translator :)
Thanks for the interview!