Your new movie Shifter - in a few words, what is it about?
Shifter is about a young woman who experiences painful and gruesome side effects after an experiment with time travel goes wrong and causes her to shift through time at random.
You wrote the story of Shifter together with Zachary Burns (any relation by the way), who also produced - so how did that story fall together, and what was your collaboration like?
Yeah! Zachary is my brother, and we've been making movies together since we were in elementary school. We started out making short films using an old VHS camera many many years ago, and we just kind of never stopped making things and over the years our films just got bigger and (hopefully) better with each one!
The story of Shifter evolved over a couple of years, but it started with just me being a fan of time travel movies and hoping I would be able to make one someday. But I wondered if there was a unique angle or unexplored aspect of time travel. So I started thinking, "Well… what's the horror of time travel?" I called Zachary up one day and just said "time travel and horror, what could that be?" - and the two of us began brainstorming what a time travel horror film could look like. It was through those early sessions that we realized that to travel through time, a human's body has to be ripped apart and then put back together again… that sounds painful. And then we came up with the idea of it being random, that a time machine wasn't necessary and that it could happen at anytime and you wouldn't be able to control it. Those two ideas felt like a really rich opportunity for some unique and complex storytelling. Once we had those ideas locked down, we started thinking about what kind of character would most benefit from this type of story. And it all took off from there!
What were your sources of inspiration when scripting Shifter?
I actually avoided most time travel movies while writing the script. I love those movies, but I didn't want to fall into a trap of just "remaking" the films I loved. I wanted to try to bring other aesthetics and styles to our film. So the three films I looked at were Another Earth, David Cronenberg's The Fly, and No Country for Old Men. Three very different films, but each had aspects I wanted to bring to our film. I looked to Another Earth for character, and how they deployed their fascinating sci-fi concept through the use of a small character drama. The Fly was useful for the "body horror" aspect of course, but also how they handled exposition and revealing information to the viewers. And I mostly looked to No Country for Old Men for how they shot the film and how they use the camera and blocking to reveal information without the extensive use of dialogue. All three are great films and were a huge help as I was writing.
With Shifter being a movie about time travel - did you do any actual research on the subject?
Honestly, not much, ha! We didn't want the film to get too bogged down by the "science" of time travel, so we focused more on the character and tried to build our sci-fi logic from that. We wanted the mechanics of time travel to be an extension of our character's mental, physical, and emotional states throughout the film. So we did do some research, and built our own internal rules for how time travel works within our film, but just enough to help give us a clear road map for the character.
Do talk about Shifter's approach to science fiction?
It was definitely a delicate balancing act! We wanted this to be a character story first, a sci-fi movie second. We also knew that with our low budget, large scale VFX sequences just weren't going to happen, so in order to best utilize our resources, we needed to keep the story small and laser focused. So every sci-fi related decision we made was based on what the character needed most in that moment. We also wanted the film to have a very raw feel to it, so we avoided sleek and sterile locations. For instance, our laboratory was just an old barn and our time machine was built from old oil drums. Giving the film a very unique texture and setting, especially when compared to most other sci-fi films.
What can you tell us about your overall directorial approach to your story at hand?
Shifter was actually one of the most difficult projects I've ever directed, ha! The fact that there's so little dialogue and one actor who is in almost every single scene, and often times the only actor in any given scene, provided a lot of interesting challenges. But how I approached the film was as if I was directing a character drama. Everything is an extension of what she was experiencing. That went for everything from the script, the production design, locations, sound, props, VFX, and camera. For instance, I wanted to be very purposeful with the camera and the framing and movement. Rather than shooting the whole thing on a dolly or steadicam, I chose to keep things very still. I felt that the character was kind of "stuck" in her life, so I wanted the camera to reflect that as well. Once she uses the machine and things start going wrong, the camera starts to get a little looser and move more. I also did a lot of rehearsing with Nicole Fancher, who plays the lead in the film. We talked a lot about her character and her motivations. So any time a question came up, I tried to refer to the character and what would best serve the story from that angle. We never treated the film like a big, slick sci-fi film, it always felt like we were just filming a quiet drama when we were on set.
Do talk about Shifter's key cast, and why exactly these people?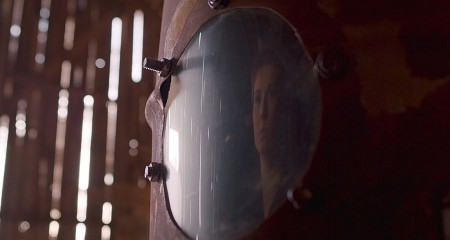 We were incredibly lucky with our cast, because not only were they all great talents, they're also just great people and just plain fun to be around. We found them all through and audition process. Nicole Fancher plays Theresa, we had met her years ago in college, but she wasn't an actor then, but she got into it later. She had been in a short film I directed called Broken Boy a couple of years after college, and then she moved to LA for a bit and we lost touch. Once we released the casting call for Shifter and saw her name on the audition list, we were excited because she is just such a natural talent. Why we cast her was we really felt that she had a unique connection to the character, she related to her in a deeply personal way that really translated to the screen. And it was the same for all the supporting cast as well. Each actor brought a unique energy to their characters and really helped add dimensions to them and to the film overall.
A few words about the shoot as such, and the on-set atmosphere?
It was a very interesting and challenging, but fun shoot! So we actually shot the film in two different phases. Phase 1 was two weeks just filming everything at the farm. Phase 2 was two weeks of filming all the other locations. So in a way, it almost felt like shooting two different movies because 90% of what we shot at the farm only required one character, and everything in phase 2 required multiple characters, extras, and sometimes up to three locations in one day. So each phase had its own energy. But we had an amazing cast and crew, so it was always a blast hanging out on set. When going into making a film, one of my hopes is that the crew will gel together well and really feel a sense of camaraderie and companionship as we battle the elements to make something cool together, and this crew was one of the best. Film sets are always incredibly stressful, so having a cast and crew that feels a sense of ownership in the project and truly wants it to be great goes a long way in making things easier.
Anything you can tell us about audience and critical reception of Shifter?
Unfortunately due to the pandemic, Shifter hasn't been able to have very many theatrical screenings other than our world premiere at Cinequest in March, but we've been incredibly fortunate that the reception has been great! At the deadCenter Film Festival, where the film screened virtually, Shifter was awarded Best Oklahoma Feature Film, which was a huge honor as we were up against a bunch of other awesome films. And now that the film has been released wide on VOD, we're starting to see more and more reviews and they've been mostly positive. We knew we were making an unconventional film and knew that it wouldn't be for everybody, but we've been pleasantly surprised to see that people are really connecting with it. We weren't sure how people would respond, so it's been so great to get so much positive feedback.
Any future projects you'd like to share?
We're definitely working on things, but nothing we can talk about yet!
What got you into filmmaking in the first place, and did you recieve any formal education on the subject?
My dad was a big movie buff, so he introduced my brother and me to a wide variety of movies when we were growing up. Things like the Marx Brothers, Buster Keaton [Buster Keaton bio - click here], and the Universal Monster movies left a huge impression on me. Plus I loved all the typical things kids love at that age, Ninja Turtles, Power Rangers, Back to the Future, etc. The more I watched the more I noticed things, and questioned how they were made. Once I learned that there was a "director" and that they were in charge of making movies, it was game over for me, ha! I even told my elementary school counselor that I was going to be a director when I grew up. After spending years making short films with my brother, I did eventually go to film school at Oklahoma City University. I've been incredibly lucky that my family has been very supportive through it all. My mom even let me turn the living room into a spaceship for a Flash Gordon-eque short film I made in college!
What can you tell us about your filmwork prior to Shifter?
While at OCU, I met Vinnie Hogan who at the time was a Music Composition major. We clicked and started making movies together, so he, Zachary, and I produced a bunch of short films together throughout college and beyond. Not long after we all graduated, we produced a horror/comedy/musical feature film called The Fable of Shannon Cable that Vinnie wrote and directed, and I was cinematographer. A couple of years after that, I wrote and directed my first feature film Electric Nostalgia, which was a sci-fi thriller about a young woman who experiences visions of a faceless man after she is brought back from the dead in a body that is not her own. It's currently on Amazon Prime for those interested in checking it out! Zachary and I also co-directed a documentary called Fleeting Light, which was nominated for a Heartland Emmy in 2018. Beyond all that, I've also done a lot of work as cinematographer on films such as You People, which is a soon-to-be-released on DVD and VOD social comedy directed by Laron Chapman, and She's the Eldest, which is a dark dramedy with witchy undertones directed by Cate Jones and had its world premiere earlier this year at the deadCenter Film Festival.
How would you describe yourself as a director?
Ha! Tough question, I think I'm still trying to figure that out! I just love it all. The process of creating a story and the collaboration with others to make something cool and unique, it's all just so magical. And any time I get to be a part of that is when I know I'm where I'm supposed to be.
Filmmakers who inspire you?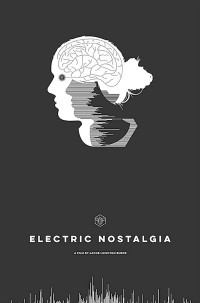 Feeling lucky ?
Want to
search
any of my partnershops yourself
for more, better results ?

The links below
will take you
just there!!!


So many! Hitchcock, Spielberg, Coen Bros, Orson Welles, Billy Wilder, Bong Joon-ho, Greta Gerwig, Ari Aster, Terrance Malick, Jeremy Saulnier, Sam Raimi, Karyn Kusama, Lulu Wang, Mickey Reece, Steven Soderbergh, Jean Pierre Melville, Werner Herzog, Seijun Suzuki [Seijun Suzuki bio - click here], Cronenberg, Agnes Varda, Lynch, Jennifer Kent, and of course John Carpenter, just to name a few!
Your favourite movies?
Oh man… Fargo, Dog Day Afternoon, The Apartment, Evil Dead II, Le Samourai, Frances Ha, Tokyo Drifter, The Thing, Frankenstein, Seconds, Midsummar, Pyscho, Diabolique, Targets, Blue Velvet, Do the Right Thing, The Invitation, The Babadook, Under the Skin, High and Low, Night of the Living Dead, First Reformed, The Phantom of the Opera, Once Upon a Time in the West, Rock'n'Roll High School, Vivre Sa Vie, and so many more!
... and of course, films you really deplore?
Most of the short films I made pre-college, ha!
Your/your movie's website, social media, whatever else?
You can find both Shifter and my production company Planet Thunder Productions on Twitter (@shiftermovie and @planetthunderfilms), Facebook, Instagram (@shiftermovie and @planetthunder) and our websites Shifterfilm.com and PlanetThunderFilms.com! And you can find me on both Twitter and Instagram (@boomdiggadown) and my website jacobleightonburns.com!
Anything else you're dying to mention and I have merely forgotten to ask?
A lot of amazing people shared their time, energy, and talent to bring Shifter to life, so thank you so much for helping spread the word about the film! Also, I'm very grateful to The Horror Collective for taking a chance on our unconventional film, and I'm very excited for people to see it!
Thanks for the interview!