Your upcoming movie As the Sun Rises - in a few words, what's it going to be about?
It tells the story of Andy and Emma, a couple who are approaching their tenth relationship anniversary. Andy has known for years he is gay but has masked his emotions and continued to live a lie. They go out for a meal and on this night, Andy meets Sam, a waiter who is openly gay. They exchange numbers and what starts as simple advice soon turns into a passionate affair which ends up with two in the dock, one dead and an explosive finale.
What were your sources of inspiration when writing As the Sun Rises, and is any of this based on personal experiences?
I've always been a major fan of drama, I think this comes from my time shadowing on Coronation Street when I was training, so my love for it was the main inspiration for writing this story. As a gay man there is certainly elements of Andy's story that parallel my own coming-out story. For some people, it's quite a quick process, almost like flicking a light switch on, whereas for others, like me, it's a long, drawn out process. I really wanted to resonate this in Andy's story.
With As the Sun Rises being about LGBT topics, will the LGBT scene be involved in any special way, both in production and release?
Absolutely! We've had some great backing from the LGBT community. We're also shooting on location in Manchester in areas of the Gay Village. Local LGBT media outlets have taken an interest in us too, such as radio station Gaydio.
What can you tell us about the film's overall look and feel?
The film will be a tale of two halves in terms of its look. The first half, which plays out Andy's story from start to finish will start of bright and vibrant with the look and feel gradually deteriorating throughout his story, the court scene and subsequent explosive end. The way we shoot it is integral to the success of telling the story so it's something we've really thought long and hard about.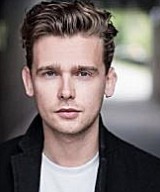 Josh Harper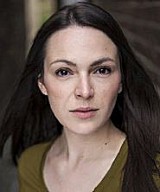 Rachel Teate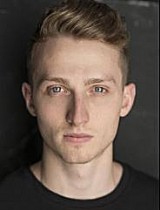 Christopher Deakin
Do talk about As the Sun Rises' intended cast and crew, and why exactly these people?
I wrote this story back in 2013, so it's taken me 4 and a half years to get to this point. I wanted to do it right, with the right people and not just rush into production with any old cast and crew. Oli Braybrook is my producer and I chose him simply because he understood the story in an instant whereas other producers were somewhat hesitant about its genre. I wanted a producer who could tackle this genre head on and Oli does that with no boundaries whatsoever! We also have Laura Gallop, our director of photography, who has amassed an incredible amount of credits. Josh Harper, Rachel Teate and Christopher Deakin play Andy, Emma and Sam and I chose them simply because they gave such organic performances during our audition process and even though Christopher was actually auditioning for Andy, he was just Sam all over - so we cast him in that role. Other cast include Ben Whiteside (Cloud Theatre), Courtenay Magrath (The Interrogation), Christina Sedgwick (The Game's Afoot), Buckso Dhillon-Woolley (EastEnders, Law and Order: UK), Adam Blaug (Animal Magic), Theresa Godly (Silk, The Bill), Tina Harris (Happy Valley, Shameless) and Ross Cawton (Tidal). I wanted to champion a mix of established talent with undiscovered hence my casting choices being so varied. We're also supporting the ERA 5050 Equal Representation for Actresses campaign and are proud to be one of the first indie films to do so, with a 50/50 split in gender across our cast.
From what I know, As the Sun Rises is presently still in its fundraising stages - so what can you tell us about your campaign?
Film funding is scarce in the UK with very few rolling grants and funds available to independent filmmakers so we've turned to crowdfunding. Our IndieGoGo campaign went live on Thursday 8th March and to date we've raised around £2,300. We've got a budget of £25,000 to raise which covers everything from cast and crew payments to locations, insurance, catering and contingencies. Our campaign has 34 days left so any contributions to it will be gratefully received. It's very humbling to see people supporting independent film and in return for your contribution there are some fantastic perks to get your hands on including VIP premiere tickets, copies of the film, days on set, the chance to appear in the film and executive producer credits, so visit the link below if you are interested and view our cast and crew campaign video!
http://www.indiegogo.com/projects/as-the-sun-rises-a-new-one-off-lgbt-drama-gay/
Once the budget's in place, what's the schedule? And any idea when and where the film might be released yet?
If we secure our budget in full during this campaign then we'll be looking to start principal photography in June. Post-production will come around August time with an approximate premiere date of late November, early December. VOD (Video on Demand) will follow shortly after including the iTunes Store, Amazon and potentially the US platform Hulu. We're also talking to other distributors about a local limited cinematic release and a potential DVD release.
Any future projects beyond As the Sun Rises?
I couldn't possibly comment!
What got you into filmmaking in the first place, and did you receive any formal training on the subject?
I was enrolled by my school on a six-week filmmaking course during my secondary education and caught the bug from that. I went on to shadow and train on Coronation Street, The Graham Norton Show and ITV's Popstar to Operastar. I then went freelance in 2014 and have worked on short and feature films and television since. I also develop new ideas and am regularly involved in shooting pilots for broadcasters here in the UK and Los Angeles.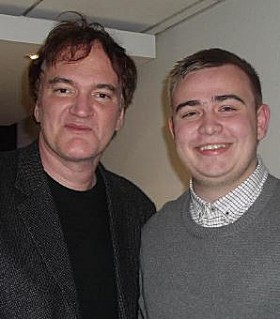 James with Quentin Tarantino
What can you tell us about your filmwork prior to As the Sun Rises?
It's very varied. From short films like Forgotten and reality-television pilots like The Human Lie Detector on location in Los Angeles to projects like Downfall and Busted back here in the UK.
How would you describe yourself as a director?
That's a difficult one. I suppose I'm like every other director. A lot of actors often say they often feel a lot more free with me and that's completely deliberate. I love to give actors the freedom to interpret the work in their own way (after all that's their primary skill). I love to champion undiscovered talent, support independent business and shoot as ethically as possibly including investing back into local skillsets.
Filmmakers who inspire you?
Huge Tarantino fan (he critiqued my first short film when I met him back in 2013 and absolutely tore it to pieces - an experience I'll never forget!). I'm also a fan of some of the great drama directors of here including Euros Lyn (Broadchurch, Cucumber), Alrick Riley (Death in Paradise, Hustle) and Samuel Donovan (Last Tango in Halifax, Liar).Those guys rock and I seriously recommend their work!
Your favourite movies?
I've got a pretty varied film taste but my top five would have to be The Shawshank Redemption, The Love Punch, Skyfall (huge Bond fan!), Where Eagles Dare and Anchorman - I did say I had a varied film taste didn't I?
... and of course, films you really deplore?

Feeling lucky ?
Want to
search
any of my partnershops yourself
for more, better results ?

The links below
will take you
just there!!!


I'm sorry but I absolutely detest science fiction. Read into that what you may!!
Your/your movies' website, Facebook, IndieGoGo, whatever else?
If anyone can help us reach our goal and support our campaign then your contribution would be seriously appreciated! Check out our funding video and great, unique perks here: http://www.indiegogo.com/projects/as-the-sun-rises-a-new-one-off-lgbt-drama-gay/ and on behalf of myself, the cast and crew, thank you for supporting independent British film!
Anything else you're dying to mention and I have merely forgotten to ask?
Thanks for listening to me!!!!
Thanks for the interview!
Special thanks to Richard S Barnett, founder of IIWYK!!!