Your new movie Evil Souls - in a few words, what is it about, and what can you tell us about your characters in it?
The simplest way to describe the underlying meaning of Evil Souls is to discuss the dichotomy of human nature. Socially we have preconceptions of good and evil, but is it the sin we hate, or the person we associate with it? Evil Souls is about the struggle and balance between good and evil, with the edges blurring. Is an evil act less because it is for the good of mankind, or is it still an evil act? Is a person evil if they have never been taught another way of life? Evil Souls allows the audience to make their own mind up in these matters.
I play two contrasting characters in this movie, Maddie Norton, and her mother Catherine:
Maddie started life as a good child, but became subject to abuse and control by her older brother "Valentine", played by Peter Cosgrove. Valentine got Maddie hooked on drugs and alcohol as a form of control. Unable to see any other option Maddie looks for a way to gain some power over Valentine to break the chains he has bound her to.

Catherine lives in regret, she made a pact of which she is bound but tries to break. Since no one would listen or believe her, she was locked in a mental institution and deemed insane. Diagnosed with several mental health issues, she knows the future but is helpless to stop it. That is until Father Albert, played by Julian Boote, comes looking for answers.
What did you draw upon to bring your Maddie to life, and how much of Lisa Marrs can we find in your character?
This is actually rather difficult question to answer, mainly because of my life experiences. I have seen first-hand the destructive nature of drug addiction since my sister was a heroin addict, sadly deceased. But my personal feelings towards this matter was never infused into Maddie, after all, addicts are people with feelings, emotions and passions like any other person, just they're ruled by their addiction. Maddie is simply a created character. I personally cannot identify with a prostitute, drugs or drinks since I refrain from both and certainly have never worked as a hooker. Saying that, I am sure subconsciously I have mimicked perhaps, some things I have seen in the past.
You also play Maddie's mother in Evil Souls under heavy makeup - so how much of a challenge was it to bring your character across there?
Originally it was never intended that I play Catherine, there was an actress in Devon that was going to play the part. But since we filmed in Italy, she was unable to make those dates. It was more of a last moment decision to fill the role. Fortunately, one of our make-up ladies, Nicole Rossin, had experience in aging make-up so we went with it.
I can honestly say, I didn't plan anything for Catherine. I saw the set, knew my lines, and improvised bouncing off the actor Julian Boote. I do know I drove Nicole mad, because the movements of my face were causing the latex to come lose J
How did you get involved with the project in the first place, and how did you end up on the production side of things as well?
Being an actress in my early 40s I am frequently offered roles that revolve around a mother, ironing board, and a sofa. Artistically these are very unsatisfying. I decided I would like to stay within feature films, but build towards an overall knowledge and background to emancipate women, by creating better roles. It was during a discussion with Roberto Del Piccolo [Roberto Del Piccolo interview - click here] that he mentioned a script that had interesting female roles. This helped make my decision to take the next step. At this point I had no intention of acting in the movie, but wanted to learn more about behind the scenes.
What were the major challenges when producing Evil Souls? And how much creative power did you wield or demand during the shoot?
I find these interesting choices of words "wield" and "demand" - it was a team effort, everyone pitched in as much as possible. Much of the ground work was covered by directors Roberto and Maurizio Del Piccolo, having more experience, but everyone was free to add their creativity and to make changes if it was for the better – many minds are better than one. I did have artistic control over certain scenes, i.e. the fight in the forest. But, input came from actors, all corners, we never blocked creative thinking. The biggest challenge in making Evil Souls was the cold. We filmed in January, and although we had heaters, hot drinks and blankets, we all were pretty cold at times, but plenty of smiles to warm us inside.
What can you tell us about your directors, Maurizio and Roberto Del Piccolo [Roberto Del Piccolo interview - click here], and what was your collaboration like?
We are quite an unusual bunch really, Roberto is hyper active, always on the go, Maurizio is a very quiet and an unassuming person, and there is me. I am serious when I work, and I say what I mean. The one thing we all have in common is a passion for horror. Working together was easy enough. We adapted to each other, and compromised when needed. Of course, sometimes visions collided, but there was never any drama. Both gentleman are very talented, and give 100% to their work. What more could you ask for? The only thing I can't agree on is Roberto's love of crocs! :S :O
You were also responsible for casting Evil Souls, right? So what can you tell us about your cast, and why exactly these people?
Firstly, I would like to say we were very happy with our actors, they worked in difficult conditions and gave us some wonderful footage. Roberto and I worked together on the final decisions.
Valentine was the hardest to cast, a lot of actors that applied just weren't right and I was beginning to worry. Then Peter Cosgrove applied, and I knew he was our Valentine. His audition was creepy, and straight away I cast him. Peter has a specific look that can look evil even when he is smiling. In real life, he is a funny, sweet and gentle person without any malice in his bones. But on screen he looks the part.
Julian Boote I already knew through a series called Acting Raw. We have some mutual contacts, so when Roberto asked me what I thought it was a yes straight away. Julian didn't have to audition as we already knew he was capable of the role effortlessly. Julian gives a very strong performance in any role he undertakes.
For the role of Jess, there were many applications to go through. Roberto and I looked through every application and discussed each person. There were many talented applicants, but some were not the right look or acting style to match the character. I already knew Holli Dillon as we had been cast in a movie that never happened, so I asked her if she would like to audition. Since we wanted all the females to be different looking, she fitted our vision, it became an easy decision.
Paola Masciadri was picked by Roberto, he discussed with me in length his reasons and I trusted his decision, it was a good choice. Paola gives everything 100% and listens to direction very well. In real life, Paola is an emotional being, and was able to feel her way with Susan.
What can you tell us about the shoot as such, and the on-set atmosphere?
It was professional, with a few giggles and some moaning moments - who wouldn't moan in the cold? ;)
Any future projects you'd like to share?
Yes, but from experience, I have learnt to never talk about something until it's finished. J
What got you into acting in the first place, and did you receive any formal training on the subject?
My highest acting qualification is a GCSE. When I was a child I belonged to an amateur dramatics society and gave live performances in the local town hall. With school we acted scenes in a castle, for parents and finally an examiner. My teacher, Chris Rickards, is still in contact with me after all these years and is still active in the acting community J
My first role was at 5 years old when I played the wicked witch in Sleeping Beauty. I guess acting has always been a part of my childhood, so moving to features seemed a natural progression.
You have recently played a lead in the Nigerian movie The Lost Number - now how did that come about, and what was the experience of filming in Nigeria like?
Gosh, I hate talking about myself can we talk about you instead? :D
I simply auditioned for the role, and from all the applicants, they chose me.
I can honestly say it was an amazing experience, and I learnt a lot! Being Caucasian meant I had to have armed guards at all times, as kidnapping is frequent, but more in the North. It was hard seeing how people live in the slums, and watching beautiful children play with rubbish. A lot of the children had never seen a white woman in person, so I became a bit of a curiosity allowing me a chance to give them some fruit and biscuits to enjoy. The heat was difficult to work in and I was sweating profusely all the time and there was no respite, but I had the luxury of returning to a hotel with air conditioning, this is life for those people. The things we take for granted are pure luxury for them, something I try never to forget.
I will never forget Princess Edit, a very talented young lady, untrained but a pure natural.
My P.A was a lady called Edwina aka" tiger," she took the time to explain their culture, beliefs, and help me with everything I needed. HI EDWINA!
Any other films of yours you'd like to talk about?
Ummm no, not currently.
How would you describe yourself as an actress, and some of your techniques to bring your characters to life?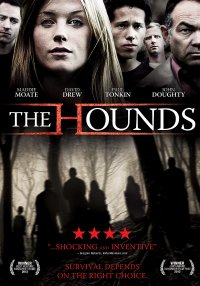 Feeling lucky ?
Want to
search
any of my partnershops yourself
for more, better results ?

The links below
will take you
just there!!!

Find Lisa Marrs
at the amazons ...

amazon.com

amazon.co.uk

amazon.de
Looking for imports ?
Find Lisa Marrs here ...
Something naughty ?
(Must be over 18 to go there !)

I simply learn my lines and direction without pre-planning anything, why? In case a director would like to change something. I try to be aware of the camera position and angles, past that I feel my way through a scene. I try to entertain people, if I succeed great, if not, well maybe the next role.
Actresses (and indeed actors) who inspire you?
I am inspired by Jodie Foster. Her natural grace and acting style never fails to captivate me. She is one of the most famous untrained actors of my generation. Another is Kathy Bates she always brings something new to the table. Male actors I have many likes, too many to mention.
Your favourite movies?
I could fill several A4 papers J
But I do think everyone should take the time to watch The Hounds, the first feature by Roberto and Maurizio Del Piccolo. Ok, ok, I know, shamelessly promoting! ;)
... and of course, films you really deplore?
I really don't like erotic horror. It is usually devoid of any storyline, not to say it doesn't have its place, just they don't stimulate me.
Your website, Facebook, whatever else?
I prefer to keep private thank you.
Anything else you are dying to mention and I have merely forgotten to ask?
No thank you J
Thanks for the interview!
Thank you too! Have a wonderful evening J