Your upcoming movie William's Lullaby - in a few words, what is it about?
Well, what can I say without giving anything away? In a nutshell, William's Lullaby tells the story of Thomas Splinter, a newly single father struggling to raise his five-year-old son. Thomas fears his abilities as a parent but makes a strong effort to build on his relationship and get his life back on track. The film is an in-depth look at grief and how children cope with it. There is a slight supernatural edge to the film as we deal with his depression, insomnia and growing paranoia, but at its core, William's Lullaby is a very real story about a single man trying desperately to rebuild a sense of family within his home. But I've already said too much. Anything more and I start unveiling what the film is really about!
What got the project off the ground in the first place?
Deciding to do it! Honestly. A script can sit around for years and years if you don't at some point buckle down and give in to the voices in your head that tell you you're ready. We have to listen to those voices sometimes as crazy as they may sound. A lot of us are capable of much more than we think we are if we just take the jump and I'll tell you, it's amazing how things come together once you set a solid date and goal for production. Once we committed to making William's Lullaby happen, every element of it fell into place over the course of six months. We cut it close on some things, like locations and even some roles, but it all came together in the end and if you have faith in the project it always will. Ultimately, we decided that if we wanted to make feature films, we might as well start practicing the art of long-form storytelling. You're not gonna know if you can hit the ball out of the park until you step up to the plate, and that's what William's Lullaby is. It's a group of artists, actors, filmmakers, stepping up to the plate and saying: "This is what we've got!"
William's Lullaby seems to touch some very dark and intimate issues - was any of the screenplay based on personal experience and the like? And what were your sources of inspiration when writing your script/how much research went into it?
I would like to think that any film I make comes from a very deep and personal place. I think when you spend 5-6 years on something, it has to. Is it based on personal experience? No. I'm not a father, and haven't dealt with some of the situations Thomas does in this story. Does it come from things I am questioning in life? Certainly. Are some of these things incredibly personal? Perhaps. I hope that every film I make, whether it be the most slapstick, ridiculous comedy or the darkest horror, comes from a deeply personal place. It's my job as the storyteller to bury that within a genre, whatever the genre may be. I've started to learn that an artist does not necessarily need to experience pain or trauma to show pain or trauma. I think a lot of artists, actors especially, put themselves through hell and back in order to show extreme pain. Every person has their method but for me, this is where empathy and a keen interest in human nature comes in. You can learn a lot simply by studying those around you, and you can channel that into your writing, acting, storytelling. Of course it is still wise to look within yourself and draw upon very real feelings and situations. We all know what it is to love, hate, feel sadness and anger.
All I will divulge at this stage is that William's Lullaby touches on a wide range of themes from grief, parenthood and inner demons to childhood and destiny. All of these themes came from my head. But not necessarily my life.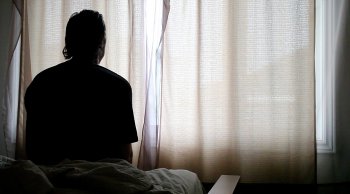 Aside from studying scripts and watching films to get a feel for pacing as I write, music is always one of the main sources of inspiration for me as a writer. In a film with "Lullaby" in the title, music guided the flow of my writing and provided me with the ups and downs, hills and valleys, I needed to create a balanced story. I also did a great deal of research -- everything from the effects of depression and how it can lead to mental illness as well as child development. Hypnotherapy begins to play a major role in the film and we get to be really creative with that. I spent time speaking with hypnotists and learning about the process and effects which was extremely enlightening. The human mind is a fascinating thing. I've wanted to include the idea of hypnosis in a story ever since seeing Audrey Rose as a kid.
How did you approach your story at hand from a directorial point of view?
Patience. This was a quiet script with a lot of elements that balanced on being executed correctly. With extremely sensitive subject material, I approached the script with caution and gave myself enough time after casting to talk with my actors and further develop their characters. We shot on a very crunched schedule so the more emotional prep we did beforehand worked to our benefit. More than anything I wanted us all to be very comfortable with each other. We had to establish relationships prior to getting on set. You can't throw some of the scenes in this script at a group of actors and ask them to perform them for you without having earned their trust first. They just won't do them. As a director, earning the trust of my cast and crew and establishing relationships with them will always be my number one priority before anything else. You really can make magic happen once everyone is on the same page and comfortable enough to perform at their best level.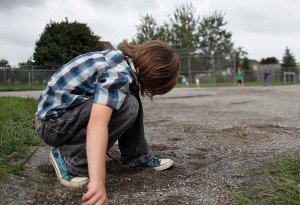 It's a very small and intimate film with a small cast and minimal locations so I knew it didn't need anything over-the-top from a production stand-point. I wanted this story to focus in on the people you see. At the same time, I want it to be a very beautiful film. I hope, despite the heavy nature of the story, that people are still able to see the beauty in it. That came from the pacing in the acting, to the cinematography, to capturing some quiet and very real moments with our young actor that weren't necessarily scripted. There are times that you see this film through Thomas' eyes and there are times when you see it through William's eyes and this is a very beautiful contrast, and it's reflected in the music -- the innocence of a child versus the jaded reality of an adult.

I'm still very much learning what works for me as a director. One thing I did was storyboard the entire film, shot for shot, and this was the first time I have ever done it and I hope, if I have the time, that I will do it on every project going forward. It was the best piece of homework I could have done as it truly allowed me to think about every frame of the film in my head, months prior to shooting. This giant binder full of sketches became my bible on set and was an excellent resource for myself, my crew and my cast so that we all knew what the visual intention was. It was an invaluable guide and gave me incredible confidence on set. I knew the film and story inside and out. And when you're that prepared, you become much more open to suggestions from your cast and crew.

Your child actor Toby Bisson: How did you find him, what made him perfect for the role, and what can you tell us about the challenges (but also advantages) of directing kids in general?

Toby found us! We did a casting call in both Toronto and Kingston, Ontario (knowing that we'd be shooting the film in Kingston), and we were sent a video from Toby's family of him dancing to Michael Jackson's Beat It. It was unusual but captured the youth and innocence of a five-year-old that we were after so we auditioned him in person and he won our hearts. We were lucky to find him when we did! William's Lullaby was Toby's first film but following shooting it, he landed an agent in Toronto and has since been in numerous productions, everything from short films to commercials to CTV's Saving Hope and CBC's Cracked. He's doing extremely well and we're enjoying watching his success grow! We'll always be proud of the fact that Toby was our William.
I've worked with a nine-year-old before, but this was the first time I've worked with someone as young as five and it's a very different ball-game. Not to mention, we had two full days in a kindergarten classroom with fifteen 5-7-year-olds! Yikes! It is a challenge but one you simply get over. At five, a child actor can't really pull from life experience, so it really is a different style of directing. With a five-year-old you have to be very clear about what you want from them or you'll confuse them. Also pacing your day. You get a different performance from a child in the morning than you will from them in the late afternoon, so smart scheduling helps! I have to say I was very lucky with Toby. Part of what led to our casting him was his maturity. He asked some incredible questions about William that we would not have expected from a five-year-old, and this convinced us that he would be able to handle the weight of the script without being traumatized from it. Advantages of directing kids? If you're lucky, you'll get a truth from them that you'll be hard-pressed to find anywhere else. And that's worth the potential hassle!
Richard Roy Sutton plays Toby Bisson's dad. What can you tell us about him, and how did he and Toby work off one another?
Richard made this thing happen, man. We are so, so lucky with him. He sent us a tape which impressed us enough to meet him in person and we cast him a day or so after that. He knows how to walk into a room and own a part. It was enthralling to work with an actor who has a process that works for him. He knew how to manipulate his skill and approached the character with passion. Richard poured himself into this film and bared it all. He is incredibly vulnerable in this role. I may be extremely biased, but I really think this is his best work so far and I am so excited to get it out there. What Richard does with this character is nothing short of brilliant. I say it's his best work but he is so hard-working and passionate about developing his craft that I fully expect him to knock something else out soon that further blows me away. On that note, I know I'll be working with him again.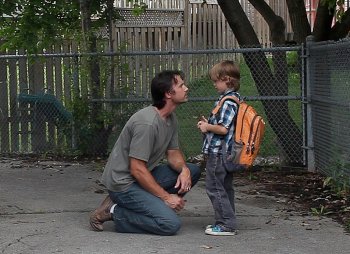 Getting Toby comfortable with Richard was one of my main concerns in the beginning. They have some very intense scenes together. I think Richard always had a sensitive eye on Toby. We all were concerned with keeping our young actor emotionally safe. At the same time, Richard didn't let that hold him back in his performance, which is a difficult thing to do and takes skill as an actor. There is definitely something that clicks on the screen with those two, as much as there can be given that they portray a very fragile and cracked relationship. But you would think they are father and son.
A few words about the rest of your key cast and crew?
Just a few words? I have so much to say about them. Well, Amanda Shaw is working on some great films right now in Toronto. She held the film together from a producing stand-point and is a brilliant, logical thinker. Stephen Lee was an incredible partner-in-crime during the early process of getting this film together and was an invaluable asset on set. Mike Whissell, my sound designer, has always been my number two and we're working hard every day at bringing this film to completion. He's brilliant. And we're on the same page. Without his "yes", I would not have made William's Lullaby … at least not right now. I could list the rest of my crew, and they know who they are. So I'll save those 'thank you's for the right time. Each of them added their incredible, personal touch to the film, and that list of people is still growing, even in post. Ila and Robert Lawton are brilliant actors. Their roles were written for them and they own them. Robert's scenes with Richard are extremely exciting for me as a director.
What can you tell us about the shoot as such and the on-set atmosphere?
Intimate story meant intimate crew for me. We were only a crew of about seven, and with only maybe four-five crewmembers on set at a time. Very quiet. Very close. Very personal. Yet with a professional air about it. It was essentially a closed set and this was all to protect the integrity and emotional content of the script. I think it helped Toby a lot that the set seemed so small. For his first film, he wasn't being thrust before forty or fifty adults he doesn't know. He knew each of us by name and everyone developed a personal relationship with him. We shot the film in 16 days, back to back, which is a tough schedule to execute especially for a feature length film. But when you're pulling people from jobs and from different cities, you gotta do what you can in the time you're given. We knew this going in and so we took the time to appropriately plan for it. Everyone brought their "A" game. I am incredibly proud of what we achieved that summer. Those two weeks were intense but incredibly satisfying and I have some life-long friendships that have come out of it. I will always value everyone's contribution to making William's Lullaby happen.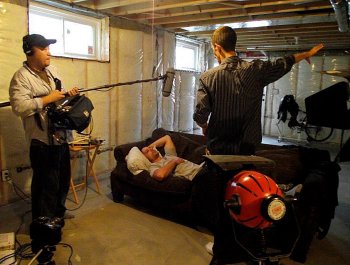 As far as I know, as we speak William's Lullaby is still in post. So how far along is the movie, and any idea when it might be released?
We're wrapping up sound design! We'll be moving on to foley in the next few weeks and the score is being completed by Paul Barton -- brilliant musician with a deep-rooted understanding of what a film score needs! And as we speak I am prepping the film for colour correction. Still a few months of work ahead, but we're well aware of the fact that once we put the film out there it's out of our hands and after five or so years of development, we are soaking up every last minute with it that we can. I anticipate screenings starting to pop up towards the end of 2013 but definitely early 2014 and onward. Keep your eyes peeled!
Let's go back to the beginnings of your career: What got you into filmmaking in the first place, and did you receive any formal training on the subject?
We're looking back on my career already?! I honestly can't tell you what got me into filmmaking. I've wanted to do it since I was five-years-old. I only know I was five because I received my first toy video camera for Christmas that year and began making backyard films with my siblings. It grew from there. I have no way of explaining it, other than I knew from the earliest age I can remember, deep within, that telling stories, entertaining, filmmaking was what I was meant to do -- cheesy but that's me. At least I can say I didn't take an A/V class for an easy credit! I did finally get some training on it though. I attended Vancouver Film School in the Film Production program in 2009. That said, taking the plunge and making my own films has always been my greatest film school -- and continues to be.
Provided my information is correct, you made your first documentary, The Crippled Lamb, at age 14. Obviously, you just have to talk about that movie, and lessons learned from it!
You are correct! That one will always hold a special place in my heart. I made that with the specific intention of wanting to learn how to edit and piece together a movie professionally. Prior to that I had only ever done amateur movies that never really went past my living room "theatre". The Crippled Lamb followed the real-life Sempowski family and specifically, Brain Sempowski, a nine-year-old boy living with Muscular Dystrophy. It's a fifteen minute film that I believe shows the love and incredibly zeal for life this little boy has. In case you're wondering about the title, it came from one of Brian's favourite books - a book that mirrored his desire for purpose and meaning in his life. This film taught me the basics. I shot it, cut it, scored it, narrated it. That was a lot to take on and resulted in a huge learning curve. But it ended up winning at a few film festivals, raising money for the Muscular Dystrophy Association and won Best Film at the Sprockets International Film Festival (a branch of the Toronto International Film Festival) in 2005. No matter how old it may get, I'll always be proud of that baby. It means a lot to me.
Some other films of yours you'd like to talk about, and what made you switch from documentary to drama eventually? And what can you tell us about your evolution as a director?
I always had the intention of making narrative dramas. I actually think making a documentary is an excellent way to learn if you have no clue how to make a film properly. Most documentaries do have a narrative and so you are learning how to tell a story. Your subjects become your characters. The difference, or course, in working on a narrative drama is with the script and actors. Everything is much more controlled. You're creating a world whereas in a documentary you are capturing a world. Both are effective. I don't think I'll ever shy away from doing a doc again. When I come up with a story or theme I want to tackle I have to ask myself what the best way to execute that story is. Oddly enough, I was originally planning on doing The Crippled Lamb as a narrative short until I realized that I had a better, real-life story right in front of me. So it all depends. The story dictates how I'm going to tell it.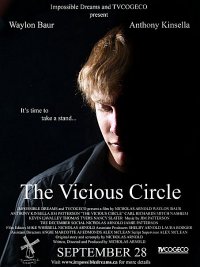 In 2005, I wrote, directed and produced The Vicious Circle -- a feature film on bullying and hatred in high schools, something that easily could have been tackled as a doc but I felt hadn't been properly tackled from a scripted, narrative perspective and I wanted to try my hand at that. That's where it started switching. I love working with actors and shooting The Vicious Circle over the summer of 2006 was my greatest lesson in filmmaking and leadership so far. I learned a lot! Of what to do and what not to do. The years working on that film are invaluable and I will always pull lessons from them. That's part of why I try to keep detailed journals during these processes! We shot The Vicious Circle without any knowledge of cinematography or filmmaking. Our goal was to create a film about kids, made by kids and that's what we did. I've since learned a lot about the trade and have begun to develop a style of my own. I'm very excited about getting William's Lullaby out there because I feel, after a few shorts in between, it truly shows where I am at today with my filmmaking and storytelling. Other than that, I'm still very much evolving. This is the beginning. But I do believe that when I'm an old man, sitting in my rocker, I'll see The Vicious Circle on my shelf and still be very proud of making that film.
Any future projects you'd like to share?
Not until they're shot! Until then, anything could happen…
How would you describe yourself as a director?
Learning. Plain and simple. I'm not an expert yet, I'm far too young for that, but I am confident in my abilities thus far and I have stories to tell. That's all I can hope for right now. I hope that William's Lullaby shows signs of bravery and control as a storyteller because telling this story certainly puts one in a vulnerable position. And I think we tackled it with some wonderful sensitivity and respect. Other than that, ask me in 50 years!
Filmmakers who inspire you?
Steven Spielberg, for his legacy. Jerry Lewis, for his career and chutzpah. Charlie Chaplin, for his seamless blend of comedy and drama.
Your favourite movies?

Feeling lucky ?
Want to
search
any of my partnershops yourself
for more, better results ?

The links below
will take you
just there!!!

Find Nicholas Arnold
at the amazons ...

amazon.com

amazon.co.uk

amazon.de
Looking for imports ?
Find Nicholas Arnold here ...
Something naughty ?
(Must be over 18 to go there !)

The Sixth Sense, Into The Wild, Man of La Mancha, The Exorcist, Forrest Gump … The list goes on...
... and of course, films you really deplore?
Deplore? No, not really. I guess every movie serves its purpose for the audience it's after. I'm a bit annoyed with the torture porn genre. The first Saw was brilliant, maybe even the second one, but then it just got a little crazy. I always imagined the writers sitting around a table coming up with the most inventive ways to murder someone. It's one thing if that propels the story forward, as it did with the first Saw. It's another thing entirely if it is solely for shock and entertainment. That's a little gross to me. And it really has desensitized us in an unfortunate way. Otherwise, I love to hate The Room. What a great/awful movie.
Your/your movie's website, Facebook, whatever else?
www.facebook.com/WilliamsLullaby
Anything else you are dying to mention and I have merely forgotten to ask?
Not for now. Great questions!
Thanks for the interview!
Thank you!