Your new movie Darkness in Tenement 45 - in a few words, what is it about?
It's a psychological thriller set in the 1950s that explores the power struggle inside one tenement building after a biological threat outside leaves them sequestered for months.
With Darkness in Tenement 45 being a science fiction movie of the post-apocalyptic variety, is that a (sub-)genre at all dear to you, and some of your genre favourites?
I love a post-apocalyptic film that can bring light to our current issues and themes while still being unique and ideally super stylized. One of my all-time favorites is Jean-Pierre Jeunet's Delicatessen, which I actually used as a reference for our film's cinematography and production design. I've always appreciated Terry Gilliam's surreal style so 12 Monkeys sticks out to me as a favorite. Then of course there's Mad Max: Fury Road, which is one of the most fun times I've ever had in a theater.
(Other) sources of inspiration when writing Darkness in Tenement 45?
I became fascinated with the 1950s and found many unsettling similarities to present day: bomb drills that mirror school shooter drills, Russians yet again poking their way into American politics, and a society on high alert. The 2016 election started in full force and I naturally found myself comparing some of the most absurd moments to things that happened in the 1950s. It just naturally flowed into writing a script about power and corruption that was set in the 1950s. In terms of creative inspiration, I was very inspired by the films The Witch and The Village and listened to Joanna's Newsom's album The Milk-Eyed Mender while writing.
Honestly, if you were thrown into a situation like the one in Darkness in Tenement 45, what would you do?
I am a total control freak (I am a director, after all). So if I was trapped in a tenement building, I would no doubt attempt to be the leader. I think or at least hope that I would be a bit more diplomatic although that may just be wishful thinking.
Darkness in Tenement 45 is pretty much confined to only a handful rooms in a rundown apartment building - so what were some of your techniques to keep things visually interesting?
We spent a lot of time on the look of each room themselves to keep them continually engaging throughout each new scene. The art team spent days perfecting the aged paint and ripped wallpaper and made sure each room had a very distinct look. We also experimented with some unique cinematography on wide angle lenses that we hoped would break up the monotony of being in one space for the entire film. With sound design, we were able to add rain and thunder outside to differentiate scenes even further.
So what can you tell us about your location as such, and what were the advantages and challenges filming there?
We shot the entire film on one stage that we converted from a standing sitcom set into our rundown little tenement building. The space came equipped with dressing rooms, a production office, and room for hair/make-up so we were able to set up shop about a week early and get everyone on the same page under one single roof. One of the biggest advantages of shooting in one spot was that it allowed us to move quickly and focus our resources on very specific areas, which helped a ton with our budget.
But then of course shooting everything at one space also had its own set of challenges. The space wasn't entirely soundproof and on our first day of production there was this never-ending and irritating noise bleeding into the stage. The manager insisted he never heard the sound before and that it must be coming from our equipment. We nearly went insane trying to figure out where this noise was coming from because it was putting us behind schedule! Eventually though, we figured it out. The sound was coming from the light in the women's bathroom. The soundstage manager wasn't used to having so many women on set and didn't realize that the light in the women's bathroom had a sound issue. We brought in a lamp the next day.
What can you tell us about your overall directorial approach to your story at hand?
My technical approach with directing was to not overwork the actors. I'm not one for a ton of rehearsals so I spent the couple days prior to production reading over the script with the actors and giving them an intention for each scene instead of actually rehearsing. We spent the rest of our rehearsal time blocking and finalizing the stunt work. On set, I tried to give the actors a little room to breathe. The film is a slow burn in a lot of ways so my approach was to focus on each actor's end goal then to make sure our progression was consistent. With the other department heads, I made sure that each decision we were making was elevating our story and pointing back to our themes.
Do talk about Darkness in Tenement 45' key cast, and why exactly these people?
Casey Kramer, who plays the power-hungry Aunt Martha, and Nicole Tompkins, who plays her troubled but good-hearted niece Joanna, were a great team on set. I'll never forget Casey's audition. Her monologue truly terrified me and I knew right away that she was perfect. That feeling was only further solidified when we took a deep dive into the script, its themes, the election, and realized that our background and mindset had some eerie similarities. I knew Martha needed to be someone who was strong, intimidating but also broken and even motherly. Casey managed to balance all of it in a great way. As for Nicole, beyond being an incredible actress, she has these amazing looks that say so much on their own. Joanna is a character who spends much of her time alone or spying in silence on the adults so these looks were vital to understanding her as a character. One of Nicole's most impressive moments was watching her manipulate her face to elevate my Shelley Duvall/The Shining reference.
A few words about the shoot as such, and the on-set atmosphere?
Set was fast! We had a two week production that left no room for errors. I was lucky enough to have an amazing team behind me (a crew of over 70% women). We were all realistic about our limited time on set so spent pre-production mapping out every individual shot, figuring out what room our G&Es need to be prepping in between takes, and coming up with our A, B, and C game-plans.
Set itself ran incredibly smooth, we all collaborated in a way that felt productive and organic. There was great communication across departments and a lack of ego that helped make it easy to ask questions and collaborate. I felt very, very lucky.
The $64-question of course, where can Darkness in Tenement 45 be seen?
Unfortunately due to the insanity with coronavirus, our film festival premiere has been postponed. This film is so relevant to the current state of the world so we're focusing on getting it out for viewers to see as soon as possible! In the meantime, follow us on social media (@tenement45film) for updates on its release.
Anything you can tell us about audience and critical reception of Darkness in Tenement 45?
We live in a crazy time right now and our film has a lot of eerie similarities, so most of the feedback we've received has been on that correlation. Viewers are surprised that a film set in the 1950s about a tenement building hiding inside from a mysterious "disease" could somehow now be so timely. Beyond that, we've gotten some great feedback on the look and style of our film. Our production designer Caitlin Nicole Williams deserves a ton of credit for creating such a perfectly decrepit tenement building while our composer Logan Rees has gotten some shout outs for his minimal but powerful score.
Any future projects you'd like to share?
There are two projects that I'm excited to be developing right now. The first is a surreal drama set in Florida's hurricane season that follows one woman who discovers an extraordinary plant growing in her home that magically provides her with assistance. When the situation in her cul-de-sac gets desperate, her neighbors' greed threatens to destroy the very thing that could save them. This project is called Hurricane Hennley and has been getting some screenplay accolades. The second script is a tap dancing psychological thriller that's a mix between Black Swan and All That Jazz.
What got you into filmmaking in the first place, and did you receive any formal training on the subject?
I have wanted to be a storyteller ever since I was first handed a camera in middle school. I remember filming music videos in my bedroom, "nature docs" about my grandfather and eventually a documentary following a homeless man. My need to communicate stories through film continued to flourish when I attended an arts high school and, eventually, the Film School at Florida State University. It was there that I really learned my passion specifically for writing and directing and started exploring my surreal storytelling.
I actually met the producers Crystal Collins and Simone Lapidus at film school where we worked together on short narrative films and documentaries. We all eventually moved out to LA and continued to work together (along with other FSU alumni) on various projects. The crew of Darkness in Tenement 45 includes over 40 FSU alumni from pre-production through post-production.
What can you tell us about your filmwork prior to Darkness in Tenement 45?
My last project was a feature documentary called The Melting Family, which I produced, directed, and edited. The film traces the events that led to my divorced family of 7 parents and 16 siblings and explores the nostalgic, troubling, and eye-opening moments that shaped my unique family. Working on a bare bones budget with minimal crew, I spent over five years compiling archive footage and interviews. The film made its world premiere at DOC NYC, America's largest documentary film festival. I've also written and directed two short narrative films and have written numerous scripts.
How would you describe yourself as a director?
I'm a surreal filmmaker who focuses on female-driven storytelling. I gravitate towards political and social themes but enjoy telling them in a stylized way that alleviates the audience from their everyday life.
Filmmakers who inspire you?
Spike Jonze,Yorgos Lanthimos, Miranda July, Duplass Brothers, Paul Thomas Anderson...
Your favourite movies?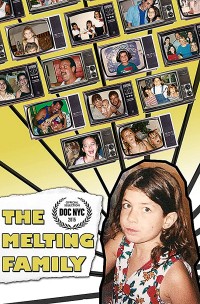 Feeling lucky ?
Want to
search
any of my partnershops yourself
for more, better results ?

The links below
will take you
just there!!!


Being John Malkovich is my all-time favorite. Parasite is the best movie I've seen in recent history. The Big Lebowski always makes me smile.
... and of course, films you really deplore?
At this point movies that really bother me are usually ones that I loved as a teenager and rewatched recently to discover that they do a horrible job portraying women on screen. One of the most obvious being She's All That.
Your/your movie's website, Facebook, whatever else?
Our website is www.Tenement45Film.com and all of our social media (Facebook/Twitter/Instagram) is @tenement45film
Anything else you're dying to mention and I have merely forgotten to ask?
When I wrote this film about quarantining and being trapped inside to avoid an outside disease, I really did not see this as a possibility for our future. With the coronavirus crossing borders into the states, this film has never been more relevant. Our film explores how people react when a mysterious disease may or may not be outside their doors and the paranoia that ensues. In a lot of ways, the effects of coronavirus feel very similar especially when happening in an election year. In our film, we watch the tenement building as they make DIY biohazard suits and masks meanwhile the CDC is asking healthy Americans to not purchase face masks as they're in short supply. The residents in our film question every bit of their day-to-day life based on whether or not it might get them sick and I see people all around me having the same daily fears. The film asks how are we equipped to handle such a crisis, who can we rely on to lead us and keep us safe, and ultimately what matters most to our survival? The world is simultaneously beginning to ask these questions and the film serves as a relevant exploration of human nature in crisis.
Thanks for the interview!