Your upcoming series Proper Manors - in a few words, what is it about?
Proper Manors is a soap opera about a group of recently graduated teenagers in the small town of Proper, USA who have just graduated from high school and begin to discover that all of them have merely been pawns in the games the adults of Proper play. Proper is ultimately a story about two best friends that struggle to maintain their friendship against all the factors that are pulling them apart and struggle to also find their own ways in life. It's an homage to 1980's daytime and prime time soap operas with a modern day twist peppered with just enough of a Twin Peaks influence to keep the whole community connected.
I've read somewhere that Proper Manors is, however loosely, based on the life and experiences of you and co-creator Jef Phillips. Would you at all like to elaborate, and what can you tell us about your collaborator Mr Phillips?
Jef Phillips and I have been best friends for almost 28 years. We have lived together, traveled together, buried people, loved people and survived many a traumatic event, party, break up and crisis. Through every moment of our friendship we have never wavered in our love and commitment to each other as best friends, and we have experienced a lot that we never imagined. Early on in our relationship Jef brought me out of a shell. I was always seeking approval and acceptance. Proper Manors picks up at a point in the fictionalized version of our relationship where Joey has finally begun to find his own voice. Jef and I created the voices and lives of Proper Manors together - working out every detail and often having to go back to both scary and happy places in our past to develop the story. In our minds, we are still teenagers simply getting together to talk about life everyday.
Other sources of inspiration for creating and writing Proper Manors?
The main inspiration has been my love of the soap genre. I loved soaps growing up and as an adult they took a special place in my heart and kept me grounded and connected. Many soap families became my family. Their communities also became my community. However, it all began with my own family and community in Plant City, FL. I often created alternate truths and realities to face my own challenges and demons and those alternate realities I created over time became the basis of Proper Manors.
According to my information, you have spent literally years to develop the concept of Proper Manors to get it right. What can you tell us about the years of creation, and your love and dedication to the series?
I remember riding home from school with my Mom way back in the 7th grade discussing what was then Southern Manors. Many of the characters then were the predecessors to the ones we have now created. I am 42 now so I was in the 7th grade 30 years ago. I played around with the idea through high school and then in college became an Actor. Over the years I would go back to my notes and keep expanding the community and the characters. In early 2009 the characters started demanding more time in my head and I spent almost four solid months discussing characters and story lines with Jef nightly. Then I moved to New England and was cast as a lead in a web series, Round the Square, written and directed by Michael Robert Berry. I shared my thoughts about Southern Manors and several writers/directors came on board. We were targeted for release on shortstream.tv in New England and then we were approached by MyTV about providing them with some original programming. The shift to television, coupled with the AFTRA-contracts made the production cost prohibitive so we had to abandon the network which also wasn't willing to provide a licensing fee. We also would have had to provide our own advertising and pay for air time. In the end, after the dismal failure financially that was a short lived variety talk travel show called The Leslie Taylor Show, which also has aired on MyTV, we knew we had to go back to the drawing board. I returned to Utah and connected with some talented filmmakers in Ogden, UT with a group called New Ogden Cinema. The community support they provided, along with the support of what seemed to be every other film related organization and SAG Indie made Utah the place to bring what is now called Proper Manors to life. The entire process, including the Florida early development phase, the New England phase and now the Utah phase has had well over 200 people involved in the process. We simply refused to give up.
Somewhere I have read that Proper Manors is something of a cross between The Sopranos and Twin Peaks. Is that at all accurate, and would you care to explain?
The patriarch of the Sorrento family, Alessandro Sorrento, being played by Walter Platz, is certainly very mysterious and often traveling. He may be connected in a Sopranos kind of way or not. We are allowing the viewers to make their own decisions - at least initially. We do have a very Italian flavor to the show but I wouldn't categorize the entire show that way. Proper is a community. It's a community that represents many types of perspectives, cultures and families.

Season One Directors Jaison H. Costley and Matt Johnson both embraced my description of Proper Manors being a bit like Twin Peaks in some ways. I know what every character is doing at all times - even if they only appear to be an extra (or as I like to refer to them - background talent). It's important to pay attention because the Directors are allowing me the luxury of creating the town of Proper by filling in every last person with a fully developed back story who has relationships in town and ultimately could be the key/clue to any given storyline. It is all connected in many ways so what seems one way may indeed be another. No one is safe.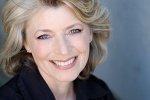 Anne Sward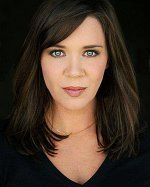 Mia Tate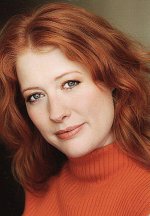 Melinda Chilton
What can you tell us about your core cast?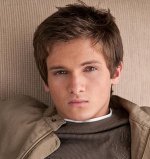 Hunter Gomez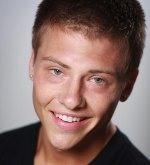 Beau Stine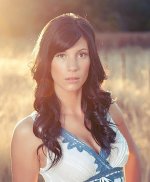 Amy Savannah
The star and matriarch of the show, Blanche Crawford Sorrento is being played by Anne Sward. Anne was on my favorite soap opera, As the World Turns, for most of the 80's and early 90's as Lyla Montgomery Peretti.
Hunter Gomez, who has a huge following among the younger demographic is playing lead character Joey "Giuseppe" Sorrento. Beau Stine, the other star of the show, is playing Joey's best friend and partner in crime, Jef Knights.
Mia Tate, an established actress best known for Oh Brother Where Art Thou, is Fancy Hicks. I also cast independent film actress Melinda Chilton as Crazy Jane. Gabrielle Stone is slated for the role of Holly Olden Holmes. Both Melinda and Gabrielle were part of the now defunct Watch Island, which, to my understanding, never found funding so I wanted to make sure they knew how valuable they are to this cast. We remain in talks with soap vet Matthew Borlenghi. Former Family Matters/Punky Brewster star, now an accomplished Author and Producer, Cherie Johnson has the supporting role of Josephine Summerfield.
Former clients and now working actors from my talent management days Guy Nardulli, Josh Rowe, Heather Hegeman and Kevin Deen will also be a part of the tapestry of Proper Manors.
The cast is large and includes many newcomers. Amy Savannah, playing Shila Hicks, is also slated for several feature films this year and Ashley Eliza Parker is becoming the Parker Posey of web series in this region, currently working on four different projects.
What about the crew? Do you have any resident directors and the like?
Jaison H. Costley was my initial choice for season one director and he brought on his creative partner Matt Johnson as Co-Director. I was the lead Producer on Costley's The Sex Doll She Bitch (now available on Amazon and Createspace) and also am producing his next short, Dickhead Dave. Costley and Johnson have a unique approach to the work and will be teaming with the preferred Director of Photography in this region, Ben Sant. Proper Manors, by the time we shoot, will be the 3rd project they have all worked on together. A season will be 13 episodes. Season Two Director Ryan McDonald (also a cast member as District Attorney Bruce Cooper) will serve as First Assistant Director this season and then take over as Director for the next season.

It's actually quite an interesting situation. Lifelong friends Jef Phillips and Pietro D'Alessio created the series, being Directed by childhood friends and still best friends Jaison H. Costley and Matt Johnson. Ryan McDonald's best friend, Jason White, also a talented Director, is serving as our Head Writer so, in essence you have three sets of best friends bringing this project about two best friends to life.
Of course, let's not be fooled. The people that run the show are all women and all six of us men do what we are told. The producing team includes Jessica Diekmann, Kimberly McDonald, Mary Alice Nelson, Becky Haynie, Mande Opheikens and Emily Roth Hurst as well as Executive Producers Ashley Eliza Parker, Tracy Townsend, Katerina Guinevere Du lac PhD, Jennifer Groendal PhD and Robin Westover.
The entire team is supported by New Ogden Cinema, Inc.

As I understand, location is a key-ingredient of Proper Manors - so where do you film it, and how do the locations indeed influence the look and feel of the series?
The nature of the beast of web programming is that it can be very sponsor and advertising driven. The goal is to keep the core stories solid and involve the sponsors/advertisers in a way that doesn't take away from the integrity of the show. With that being our baseline and because we are on a low budget, we will feature actual businesses in the real Ogden, Utah as businesses in the fictional town of Proper, USA. Many local business have made their locations available. We certainly have to tweak some of our original vision to make it work but in the end working closely with the community and sponsors/advertisers allows us to tell our story and also support the entire cast/crew and to contribute to the local community as well as the Utah Film Community, which is thriving!
What made you choose the series-format to tell your story, especially since (web-)series seem to pop up everywhere these days, and what sets Proper Manors apart from the rest?
The main advantage we have is we are a soap opera which means that we are an ongoing series without an end date. Many online series come and go or they take extended breaks between seasons. Once we premiere we will have a new episode every week. Of course we will occasionally do a clip show or repeat a special episode (over time) but the intention is to allow the viewers to find the show, tune in and then go back and catch up at any time. We feel that if our viewers are going to invest their time in supporting the show we should make it a long term relationship.
The $64-question of course: When and where will Proper Manors have its premiere?
The show will premiere on Thursday, May 31st at www.propermanors.tv
As far as I know, Proper Manors has quite successfully created a fanbase for itself even prior to its premiere. Would you like to elaborate on that?
Soap fans are the most loyal fans. They are passionate about supporting their shows, their favorite actors and characters. We were fortunate to have a lot of media support in New England which really set the standard for us early on when we had other soap stars interested in the show. The interest of those stars certainly helped bring awareness to the show and we couldn't be more grateful for their support. We made it very clear that we support the genre and some key journalists and soap advocates like Silas Kain, Flo Dibona and Christine Piccolo recognized our commitment to the format. They have been instrumental in pushing us to the forefront of the online soap opera movement. We also have a cast and crew of over 100 people who come with their own networks and a fiercely supportive film industry in Utah. The over 225 members of New Ogden Cinema also campaign for the show tirelessly.
Any future projects beyond Proper Manors?

Feeling lucky ?
Want to
search
any of my partnershops yourself
for more, better results ?

The links below
will take you
just there!!!

Find Pietro D'Alessio
at the amazons ...

amazon.com

amazon.co.uk

amazon.de
Looking for imports ?
Find Pietro D'Alessio here ...
Something naughty ?
(Must be over 18 to go there !)

Yes, I am one of the lead Producers on Author Brian Beckstead's The Stallion Warriors as well as the shorts A Soldier's Guardian Angel and Take A Stand. I am also a lead Producer on Writer Jason White's Emptiness. On the acting front I am in the web series A Life Regained and also the short film CZ-918, among others.
Your/your series' website, Facebook, whatever else?
@propermanors (Twitter)
Anything else you are dying to mention and I have merely forgotten to ask?
To have something that I have worked on most of my life come to fruition has made the entire journey even more meaningful. This show is a love note to my childhood and also has been very therapeutic. I certainly wouldn't be where I am with some "life" investors that have supported me along the way. Special thanks to Deb Johnson, Gwen Eastwood, Jennifer Groendal PhD, Kevin Arnold, Paul G. Smith, Genevieve Smith D'Alessio, Tammy Hunter, Lori Lefler and Norma Goff.
Also, thanks Michael and (re)Search my Trash for your unwavering support. We appreciate it.
For everyone - please do support and share our indiegogo campaign for the show - coming soon!
Thanks for the interview!