Your new movie [Cargo] - in a few words, what is it about, and what can you tell us about your character in it?
[Cargo] is about a wealthy business man who is drugged, kidnapped and held hostage in a metal cargo container. He has only a cellphone to come up with 10 million Dollars in 24 hours, or his wife will be gangraped and killed and he will be left to die.
I play Anthony Peterson. He has a checkered past and not a lot of real friends. I'm an evil guy, but I do love my "trophy" wife. Some reviewers have said they feel sorry for me, even though I'm not too nice a guy.
What did you draw upon to bring your character to life, and how much Ron Thompson can we actually find in Anthony Peterson?
I play characters believeing that whatever I say is the truth and I am always right. I worked on it for over a month. I understood all the emotions, but it took me a long time to get Anthony's speech. His rhythm. Once I found that, I was off and running. Because of the many weeks of work I memorized the whole thing.
You are in almost every shot in [Cargo] without any other on-screen actors to bounce off of - so what kind of a strain was that for you as an actor?
We shot it in totally succession. I was prepared and it wasn't a strain. The phone conversations were with a lovely young lady, Sarah, who was the PA. The other actors came in a couple days after we finished filming. I was amazed at how James Dylan and our sound mixer blended it so well. It really seems like we are talking to each other. There were times I was a bit exauhsted and I had to take a break. It was a very creative time, I truly enjoyed it.
How did you get involved with the project in the first place?
I have known James for a number of years. He's a huge American Pop fan. He wrote it for me. As a matter of fact, Anthony Peterson was a combination of Tony and Pete. My 2 characters in American Pop. Our producer J.C. Macek III [J.C. Macek interview - click here] came up with that.
What can you tell us about your director James Dylan [James Dylan interview - click here], and what was your collaboration like?
As I said, James and I were friends and he had been a fan of mine since he was a teenager. He created an atmosphere for me to work and pretty much left me alone to create.
Any future projects you'd like to share?
There's another young filmmaker, Joe Black, who was also an American Pop fan, I met him a few years ago. I've made 5 films for him. All very good and unique films. None have yet to be released. Two (Low Town and Gena ) will be on pay for view in March, 2019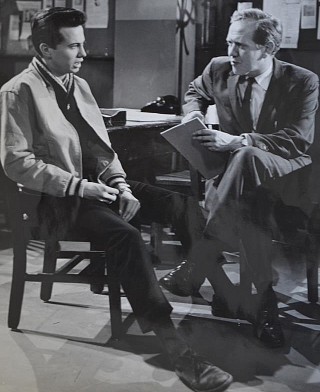 Armstrong Circle Theater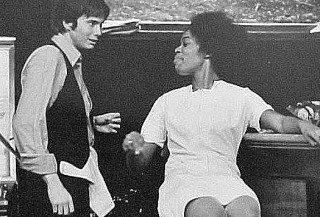 "No Place to be Somebody"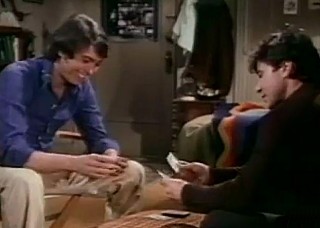 Baretta
You entered the filmworld back in the 1960s at a rather young age - so do talk about your early days for a bit!
Please read everything you want to know about my early career in my bio:
"Born in Louisville, Kentucky in 1941, Ron, his older brother and mom and dad moved to Miami, Florida in '45.

He showed talents as a singer / performer. At an early age, he performed in kiddie shows.

In his early teens he saw Brando in On the Waterfront. He knew then he wanted to be an actor.

At 19, with $200, he set out for New York. Two years later (on his 21st birthday) he was acting opposite Robert Duval on the live TV drama Armstrong Circle Theater. At the same time, he had begun a singing career. Ron had a record out. Over the next 2 years, he had 2 records released. Neither were hits, but because of them and his budding acting career, Ron got a starring role in a film, opposite British actor Hugh Griffith - once again another disappointment. The movie was never released.

It wasn't until 1969 that his career really got a shot in the arm. He originated the role of Shanty in the Pulitzer Prize winning play "No Place to be Somebody". Ron recieved rave reviews in both New York and across the US, when he later toured.

In '72 he joined the prestigeous cast of the Henry Fonda revival "The Time of Your Life". By then Ron had moved to LA. He was awarded The Los Angelos Drama Critics Circle Award in 1973 for his portrayal of Bickham in "Does A Tiger Wear a Necktie".

Around this time his Hollywood film and TV career took off. In the next 25 years, he could be seen guesting on numerous television shows. One of which was a recurring character on the Emmy winning Baretta.

He starred in an animated film for Ralph Bakshi, American Pop. It was Rotoscoped, a process in which the actors performed the entire movie on a soundstage. That film was then traced and the background drawn in. Ron played the 2 leads Tony and Pete. Again a disappointment, the film didn't make it and Ron's contribution was ignored.

In the late 90's he became disillusioned with his career. He even questioned his own talent. He stopped acting. He went on a spiritual search and eventually began to fight through the darkness. He joined Facebook in 2010 and to his amazement, a large group of people searched him out. Unbeknowns to him, American Pop had become a cult classic, thanks to DVDs, cable and the internet. He discovered people had loved the movie for many years and they knew who he was. They understood what Rotosope was and that they were watching a tracing of his performance. Recently he was honored at Hollywood's Egyptian Theater. There was a special showing of American Pop and he did a Q & A, prior to the film.

Two young filmmakers/fans wrote lead roles for him. He has 5 movies yet to be released.

One of the 5, [Cargo], has aquired distribution and was released Nov.13, 2018. He also has the management of Newman and Thomas.

After 15 years, Ron is beginning his career again..."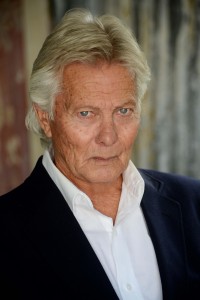 Feeling lucky ?
Want to
search
any of my partnershops yourself
for more, better results ?

The links below
will take you
just there!!!


Having been in the business for quite some time now, how has the filmworld changed over the years?
The business has changed greatly. Partly because there are more people here wanting to be actors - or just famous. Reality shows have made people think they will just be discovered.
The other thing is casting is done through self taping. Actors audition by taping themslves and casting directors look at thousands of auditions for one role. I don't know how anyone gets cast. I'm lucky to have James and Joe writing for me.
Actors (and indeed actresses) who inspire you?
I was first inspired by Brando and Dean. When I came to NYC, I studied the method, but it never really worked for me. I was able to pretend, very well.
Charles Gordon who wrote No Place to be Somebody was also an actor, and he really taught me a great deal.
Your favourite movies?
On the Waterfront, Bonnie and Clyde, Apocalypse Now, Pulp Fiction.
Anything else you're dying to mention and I have merely forgotten to ask?
I really hope people see [Cargo]. I'm very proud of it.
Thanks for the interview!