Your book Roxy Does Retail - in a few words, what is it about?
It's a straight up slam on bad customer behavior. That's putting it harshly. Really, it's a book about manners while shopping. People forget there are "rules" everywhere they go. A boutique is no exception. Roxy does Retail gives details about what it is like to work in customer service, showing the reader the view from the other side. It starts out funny when I go over my day, but then it really does get down to explaining how to behave in a store and why one should apply the rules in the book. You'll get an insight into my own life and experiences, as they are placed strategically throughout the book.
What inspired you to write the book, and do you actually have any experience working in retail?
Oh yes, I've earned my living while pursuing my comedy career by working in retail. I owned my own balloon business, Roxy Balloons, which I ran from my apartment in The Hollywood Tower for several years. I created spectacular collages delivered to a celebrity clientele. I only deliver now with advance notice as I've gotten so busy in my comedy career. However, I still run a seasonal location selling balloons and temporary tattoos in San Pedro Ports of Call Village. There is a helium shortage and I won't be doing balloons after this year. Aside from that, I've sold almost everything - flowers, Persian rugs, toys, cosmetics, etc. I've been a Manager and Regional Supervisor for Kiosk companies in Malls. Twenty years of retail. Oh, dear. I've just aged myself!
But most of my experience is in fashion because I love clothes! I've become an expert stylist (known as The Closet Fairy), and this is where my main skill and interest lies. My inspiration for Roxy does Retail came when I was having a difficult time a couple of years ago. We all suffer setbacks and I am no exception. This was particularly nasty. In the movies, when a woman hits a rough patch, man, she's rich! She travels (i.e. Julia Roberts in Eat, Pray, Love or Diane Lane in Under the Tuscan Sun). Or she cries it out on her beach-front property in the Hamptons (like Diane Keaton in Something's Gotta Give). In real life, the rest of us have to suck it up and not only handle whatever the problem is, but keep working while suffering through it. When you are upset, boy is it hard to work customer service. It's the one job where you must be pleasant all of the time and really leave your personal life at the door.
At that time, I was injured physically. I had to stop performing, but still had to work for income. I was in an enormous amount of pain and emotional upset. What I would usually just be annoyed about by bad customer behavior became intolerable. As an outlet, I began noting down my observations of the day thinking "there must be a way to make this funny. There just must be. Someday I am going to laugh about this." It wasn't funny at all but I was determined to survive and prevail. When life hands me lemons, I don't make lemonade, I throw them out, buy some Vodka and make Martinis! So I just kept writing my complaints on note-pads and at night, while icing my head and jaw, would type these incidents from the day into my writing program. Some months later, I realized I had a lot of material and that if I kept on with it, I'd have a book, AND a comedy show. Then, of course, I had to begin re-arranging it so it actually looked like a book and not just a bunch of criticisms! I wasn't even sure if anyone would be interested in reading about my experience, but what the hell? I read every day and find other people's lives interesting. Particularly older people. They are like encyclopedias. Many people work in retail and everyone shops for something. Maybe my insight could be valuable? Whatever the case, it gave me something to do besides scream and cry!
Being known first and foremost as a standup comic, what inspired you to release Roxy Does Retail in book form?
Initially, I was taking material from what I had written and created a comedy routine out of it. When I was able to perform again, I began testing bits of it on stage. The response was overwhelming. It's "clean", meaning it's material about life and not sex, which is refreshing to an audience because many comedians are always talking about sex or doing toilet humor. So many people work retail, it just wound up really touching people. They love it.
What I intended to be a comedy routine just turned out to be a book. I wanted people to have this data. I think it makes people who work in retail or customer service laugh because they have seen it all and reading it they have the feeling like "Yes! Finally somebody said it!" I hope people who shop will read it and come to new awareness about their own manners. Some may be offended, but hey, I'm a comic. I'm telling it like it is.
I released it in book form to get it out there. I published it in digital form first for Kindle and Nook Books on January 11 this year. Then I had to format it for paperback. I actually did a survey of over one hundred people, and the results were that ninety-eight percent of those surveyed preferred a paperback! This is over hardback or any form of digital. I prefer paperbacks as well and I have always wanted to write a book. I have been writing all of my life and it was a dream for me to see myself published. Strangely, I never suspected I would write non-fiction. I am a murder mystery buff and envisioned myself with a series of suspense novels. Well, there ya go! Can't have everything! But who knows? If I keep at it, maybe I will write one some day. I'd like to. I have a book blog wherein I write short reviews on books I've read and recommend them or not to others. You can access it from my website www.roxyrich.com on the blog page or just go directly to this link: http://readersthumb.blogspot.com/.
How would you describe Roxy Does Retail's brand of humour? And being at it, how would you describe your brand of humour as such?
Roxy does Retail is initially just ludicrous. The first chapter describes a portion of my day and the way I write it is plain, like girls chatting or water-cooler talk. The reader can see clearly and envision these scenarios happening. Later, when I really start addressing "The Rules" to shopping, it gets a bit "in your face". It's straight-talk and truly is what the sales-person is thinking and can't say. It's not hostile, and a retail person reading it will think it's hilarious. A customer may resent it. It's not that I don't care what people think, but I intended it that way - It's not, "Please dear customer, kindly mind your manners!" It's "Listen, Bitch, you're pissing me off, so just stop it!"
I take the things customers do in a shop and show how ridiculous they are by taking it out of the shop and putting it in some other form of business, like an office setting. When you do that, like really imagine it, you can see the pure hilarity of it. I think this is easier to do from the stage as I have the audience at my fingertips and can paint this picture through story-telling. I don't know if I've succeeded in relaying it that way through the book. I certainly hope so! But it's my first completed works and I'm proud of it. We'll see how the public reacts when the reviews come in.
My own brand of humour has changed quite a bit over the years. I started out more slapstick, a lot of showing the joke rather than telling it. But I think that may be true of all young comedians. There isn't much experience, so you talk about what you know - sex, family, music, dating. And you don't really have perfect writing ability, you're still learning your own viewpoint and developing your style, so there's a lot of swearing and "selling" your act on stage. As you gain more and more stage time, you are able to edit your act and refine it to where it works every time and you can just stand there and talk without having to dramatize everything or swear at all. That's when you know you are funny. No need to over explain or jump up and down or yell. You just say the line and it gets a laugh. Bingo! In 2003, before I made "Paid Regular" at The Comedy Store, Mitzi Shore told me: "Roxy, you work very broad. I want you to be more intimate with the audience."
At the time, I thought, "Intimate? What does she want? I throw my panties on the stage? Hmph!" But I knew she was serious when she said that and I thought and thought about that and realized I was too "big". I needed to focus on the writing, not the acting out of my set. Excellent advice from the Comedy Queen. Glad I was intelligent enough to consider it and try to implement it.
Over time, I have come into my own. I know exactly who I am and what I want to convey. My humor is a bit dry and clever. I don't want to be that girl shock comic, talking gossip about everyone and elaborating on her sexual adventures. And I hate ridicule.
There's comedy in good humour, and there is nasty sarcasm that to me is just not funny and I refuse to do it. I'm not going to spend my time on stage putting others down with criticism. I can make fun of life and even people and myself without insults. I want to be lady-like, classy - but still throw a zinger out there. For instance, I have this whole dating bit where I list off all the different types of men I've been out with. After each guy and where he is from, there is a punch-line about him. My favorite is this one I wrote recently. I say, "I was talking to this British guy. They get you with that accent." (And I perfectly duplicate a very posh British accent when I say his line.) He said, "Your figure, it's perfect. Do you work out?" I replied, "Uh- huh, I do Kegels!" This got a huge applause break at The Rio in Las Vegas. It's very dry and a bit vulgar in the squeaky cleanest type of way because I am saying it to this stiff upper-lip Brit. I follow it up with, "For those of you who don't know what Kegels are, you can Google it. So sorry my punch-line had more than one syllable!" Oh I'm such a bitch. But I like that about me!
When I write a joke, I really want to surprise the audience with an unexpected punch-line. I continue to try to shorten it and make it super clever. Now, I can just talk without "indicating" through my body or voice. I have jokes. Set-up, punch-line. Just boom, boom, boom! Then, if I want to really make an impact, I can make a big move and hammer it in.
My comedy reflects my personality and style in life. I'm one of those chicks who likes to wear some ultra-conservative dress all covered up right up to my throat so I walk in appearing like the ultimate lady. Then, when I turn around, Bam! It's backless down to the crack of my ass. Surprise!
How does writing a book compare to writing for your stand-up act?
In a book, you don't have to have a laugh every six seconds. You can just write. It has to be interesting, but not continually funny. I won't say it was easy. But writing the book was less taxing than coming up with a comedy routine because the routine has to be practiced and performed and perfected so that each line is either a set-up or a punch-line. It's a craft and has to be worked on and tested continually until it works every time. I am still working on the comedy part of it although the book is finished. I have a good fifteen minutes of this as a comedy set, but there is more to come as I glean it from the material from the book.
The book is similar because you have to rearrange the material so that it seques, but you can do all of this at home and have it edited before presenting it to the public. You can do all of that at home with your comedy set, but you are going to find out when you are on stage what's working or not. So with the book, you have the editor's opinion and you can continue writing and editing until you think it's just right, then you publish it and hope everyone likes it. That will take months. With the comedy, the process is on stage. So you get instant feedback in the form of silence if it sucks. But, you can go home that night, re-write and rehearse and be back on stage the next night with the altered material. The book, well, once it's finished, there's no re-write.
How did you become a stand-up comedian in the first place, and is there any way you can actually learn being a stand-up?
Actually, I never intended to be a comedian. I was an actress. While growing up, I got the lead in every Christmas play every year. I do remember that I was constantly performing; on the playground, on my friend's trampoline, whatever. I had the ability to remember jokes. I never forget something funny. In the tenth grade, I was voted "Funniest Person in Class" at Douglas Anderson School of Arts. I was shocked. I got the Hoffman's Scholarship to La Grange Speech Communication and Theater College in Georgia by doing a comedic monologue which won me a contribution for the first year. While there, I was in the play Steel Magnolias as Ouiser, where I got amazing reviews at having "stolen the show". My professor told me, "Your timing is impeccable." It was the greatest compliment I'd ever received. Then, I was asked to perform a stand-up routine for an on campus Sketch show called Lost Comedy. I remember telling the producer, "I'm an actor! I don't write this stuff. What am I going to say?" She told me: "Tell those jokes you were saying at the party Saturday!" I reluctantly agreed, but was terrified. I fretted for two weeks trying to come up with something funny to say. In the end, I did write some jokes, did well in the show and the next day at lunch overheard my classmates telling my jokes, and they were looking at me with admiration. I remember feeling very good about that. I made people laugh. They were delighted. It's a marvelous feeling. I suppose it was then that it dawned on me. I thought, "Hmm. I'm funny!" I was hooked. I still wanted to act, but I knew I would continue comedy as well.
When I left college, I began doing open mics in Florida starting at Bonkers Comedy Club in Orlando and throughout the state. I won "Funniest New Female Comic" at Hilarities in 1991. I moved to LA in December of 1992. Although I was interested in comedy, my primary focus was acting. I was young and ill-prepared. I couldn't get an agent. No acting was happening. I realized that in order to stay on stage and get seen by agents, I could do comedy which I enjoyed. So I made the decision then to buckle down and focus on it. It was basically the door that opened, so I walked through it. As time went by, I became more and more fascinated by it and was glad I made the choice to do comedy.
What can you tell us about your early days, and how has your comedy developed over the years?
In my early days, I wasn't funny! I had a lot of charisma and stage presence, but as I mentioned, I was an actor. Comedy is a specialized type of acting. You have to write your own play and you also have no "Fourth Wall". Audiences don't understand that you aren't supposed to yell things out at the performer. You wouldn't do that in a play. People sometimes think they are helping your act by heckling. This is something every comic has to learn to deal with. I'm still not the best at it. I know comics who can handle anything anyone says during their act.
I started out talking about things I knew about; relationships, lifeguarding (I was a lifeguard and swimming instructor before delving into comedy). As a new comic, I did a lot of story-telling and thought I was amazingly funny. I look back on those tapes and think, Oh man! I was soooo not funny!
I was determined to be professional, so I observed other comics, I studied. I read books, for instance, Writing the Script, an excellent book for writers. I practiced. I noted down things in life that people said or I said or things that just happened that were funny and learned to write jokes. My comedy now is streamlined. It's set-up, punch-line and it seques from one bit to the next.
I developed my own style and my own voice and every joke and every bit is stemming from that viewpoint. Now, I have 45 minutes solid that flow from one bit to the next. I'm confident in my routine and in who I am. I had been doing comedy for fifteen years and one thing I recognized was that the comedians I liked and who I thought of as successful all had their jokes set up for them before they even walked on stage. A black guy gets up and he can say all sorts of things and get away with it because he is black. A Jewish guy gets up, and say, Richard Belzer, well, he's got an opening line: "Another Jewish comedian. What are the chances?" Or a Lesbian gets on stage and announces that. So her jokes are set up from the: "I'm gay" viewpoint. At some point I thought, well, hell, there's nothing funny about me! I'm just this ordinary blonde. A cheerleader. A Lifeguard. I'm good looking. Nobody thinks that's funny. The girls hate me and the guys are trying to figure out how to get in my pants. I had to take a good look at myself and come up with some viewpoint to operate from and that started with taking a serious look at me and how other people view me. When someone looks at me, what do they see? I thought of all the things someone might think of me and thought of the bits I did have. How could I fit them together? The result was, I am the golddigger. Any one can look at me and think, Bitch. She's just a golddigger. Once I made that decision, my entire act fell into place. Every joke revolves around that viewpoint. Even my book and my fashion material. Hey, I'm here to make money, buy something already! It is a starting point that I can branch out from, and if someone heckles me, I respond from that viewpoint.
Is it real? Perhaps there's a grain of truth in it. But it's believable. And that is all an actor has to be. Renee Zellweger isn't British, but Bridget Jones's Diary was a hit because she was believable. That's all that counts.
So my act changed dramatically over the past say five or six years when I really decided that was the core of my routine. Then I also changed my look. I have to look the part on stage. I dress sexy, but not too sexy. I go for sophisticated and classy, with a bit of sex appeal. I try not to swear. Once in a while I will go there, but it's not often and if it is, it's somehow still lady-like because of the way I incorporate it. It just all fits. I am very satisfied with my show.
Some of your favourite topics in your stand-up routines, and are there any topics you just wouldn't touch for whatever reason?
My favorite topics are my dating material. I think it is so common and everyone can relate to it. It's a bit of an education for men as well. The women are agreeing with me and the men, instead of hating me are thinking, "Wow! I never looked at it that way before!" I actually had a couple approach me in San Diego after a show and the guy said he loved my show. I had been breaking down what women actually have to do in order to go on a date. I have this line about how I'm so tiny that guys take one look at me and think, "She's gonna order a salad." Of course, I then order everything on the menu. Steak, lobster, etc. "Dude, I'm an actress in Hollywood. I'm not anorexic, I'm starving!" And the guy tells me he laughed his ass off. He's there with his girlfriend who is tiny like me and he said on their first date he was shocked, like, "Wow, she can put away some food!" He actually had thought when he saw how small she was that she was going to order a salad! That was very rewarding for me because my show doesn't ridicule men. It just really points out what they don't know about how women prepare for dates. Somehow, I managed to make it funny to both men and women and that, I don't mind saying, is a stroke of genius. I'm not sure how I did it. But I'm most proud of that bit.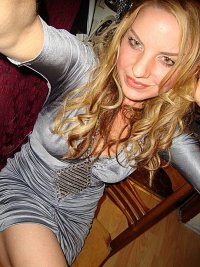 I don't know that there is any topic I wouldn't touch. What I do know is that I do not tell jokes in a ridiculing manner. I don't usually talk politics or religion. I make comments about politicians or religions, but they tie in with my act, so the people I mention are current, but the joke itself is not about the politics itself or the religion. Doesn't mean I won't ever do it, but I like to stick to ordinary topics that everyone can understand and relate to and avoid topics that make people uncomfortable. There's so much out there to address, I don't need to attack someone's political or spiritual beliefs. Also, although I can do many impersonations, I don't particularly like to do them. Instead, I prefer to create characters.
Any future projects you'd like to talk about?
My book release party is August 26th from 3-5pm at Ciao Cristina! restaurant in Burbank. A few excerpts from Roxy does Retail will be read and we will be looping my comedy show. There will be free pizza, wine, beer and salad. I will be selling and signing books. There is limited seating, so we require an RSPV. The information is on my website: www.roxyrich.com
I continue to write and have several books lined up. I'm about nine chapters in on another retail book. This one is all of my secrets to styling and sales. It addresses the salesperson. There are a lot of bad salespeople out there. I've just addressed the customer, now it is time for the worker. That's the next one, and I have a short story series I've been working on. It's about cats. I love cats! So I'm writing little stories about cats and once I have around ten or fifteen, I'll publish that. I love Lillian Jackson Braun's The Cat Who... series and am sad that she left us last year. She inspired me to author some stories about cats. I also have another etiquette book on tap. Actually, it's more a behavioral book in modern society. And a few others in the line-up. Oh, and I'll be performing at The Edgewater Casino in Laughlin, Nevada September 21st-23rd. Love to have some people come out and see the show.
Has it ever occured to you to leave comedy behind, even temporarily, to try your hands on, let's say, drama acting or the like?
I don't think I will ever stop doing comedy, but I do definitely want to act. I was an actor and a writer before I ever became a comedian. I would love to be in a dramatic film. I had an acting scholarship to college and there is nothing more I want in the world than to be in movies. I love comedy and want to continue that, but if I could star in a dramatic film, well, I'd just be ecstatic.
I'd love to be in popcorn films too, like Pirates of the Caribbean. I love me some good fluff and I'm good at that sort of thing. That would be way cool. I also sing. I'm best at Big Band, but I sing pop well, too. Someday, I'd like to cut an album with remakes of my favourite songs.
Comics who inspire you?
Wow, there are so many, I'll feel guilty if I leave anyone out!
I'm definitely a fan of Chelsea Handler. I did a show with her some years ago and she really impressed me with her comedy. That was before she got her own show and the fact that she got her own show and has three books out is very inspiring. She's also a shrewd businesswoman and I like that. I also admire Reeta Rudner. I love her style. Very dry, very classy, very witty.
Mike Ricca. He's fantastic. Just so Italian and so real. And a great joke writer. Alonzo Bodden is a great comic, too. He's just so comfortable and has so many fantastic jokes. Mike Marino, man that guy can handle any crowd and has so much incredibly funny material. I also know many comics who aren't famous yet who I think should be and who inspire me. Yoursie Thomas is one of them. Very, very funny guy. Vinnie Coppola, Karen Rontowski, who just did the Letterman show a few months back is another. I love her humour and her presence. I know all of these comics personally and they are not only funny, but super-cool people. On that note, I tend to like British humour and there are several British comedians I admire. Cole Parker is one of them. That guy is so incredibly talented. Just brilliant, and funny in person, too - just sharp as a tack.
I love comedy and I love seeing a talented comedian. Having been in this business for twenty years, it's difficult to make me laugh. If I laugh out loud at something a comic says, I'm impressed and inspired.
And since this first and foremost a movie site: Some of your favourite and least favourite movies?
One of my most favourite films is a little known comedy, Rare Birds. It stars William Hurt , Andy Jones and Molly Parker. It's set in Nova Scotia and some of my American friends just don't get it. They say things like, "When is this movie going to start?" It's not slapstick. It's not action. It's ACTING. And the writing and acting in this particular film is so unbelievable funny, I am surprised it didn't get an Oscar. Andy Jones is so funny from the first scene on and William Hurt's mannerisms are just spectacular. Molly, who is not your "superstar" looking girl, commands this screen looking absolutely gorgeous. The cast, the set, the score, the writing, and the story-line are just fabulous. I always test new friends by making them watch it to see if we are on the same page.
Other favourites are the Twilight-series, sooooo team Edward. Harry Potter. Like I said, I like British humour, and if you are paying attention as an adult, this series is full of it. I own all of the Sherlock Holmes television series and the recent movies. And some other favourites are: Spy Game (with Brad Pitt and Robert Redford), Snatch (another British film with Brad Pitt), Molière (a French Film), Shining Through (an old war film with Michael Douglas and Melanie Griffith), Memoirs of a Geisha, While You Were Sleeping, Something's Gotta Give, Point Break (an oldie but goodie!), A Knight's Tale (how I miss Heath Ledger!), First Knight (because I think it has one of the greatest on-screen kisses of all time), the remake of The Thomas Crowne Affair (because Pierce Bronsnan is Hot, Hot, Hot - that's the lifestyle I want to live, and because Michael Kors did Renee Russo's wardrobe and I am in love with it) - and so many others. Moneyball, Dirty Dancing, Disney cartoons, Cars (Pixar) and gosh, my list goes on and on.
Your website, Facebook, whatever else?
My show schedule is updated continually on my website. I also have blogs, pictures from my shows, footage of my act, pictures of shows I've produced, all of my press and even pics with other comics I work with. Check it out!

Feeling lucky ?
Want to
search
any of my partnershops yourself
for more, better results ?

The links below
will take you
just there!!!

Find Roxy Rich
at the amazons ...

amazon.com

amazon.co.uk

amazon.de
Looking for imports ?
Find Roxy Rich here ...
Something naughty ?
(Must be over 18 to go there !)

My website: www.roxyrich.com
Facebook Fan Page: http://www.facebook.com/pages/Roxy-Rich/167083390053205?ref=hl
Twitter: https://twitter.com/ComicRoxy
My personal blog: http://roxyrich.tumblr.com/
Get Roxy does Retail: https://www.createspace.com/3910072
Or get it on Amazon.com: http://www.amazon.com/exec/obidos/ASIN/1477669329/
researmytras-20
Anything else you are dying to mention and I have merely forgotten to ask?
I think Roxy does Retail is a sit-com or movie in the making. We'll see what kind of interest happens. I'd love to have my own show and call it Roxy's Place with me owning the boutique and all the crazy characters that happen by.
I'm planning a trip to London where I'll be working the comedy circuit there and throughout the UK. Very exciting! I should be there on vacation for Christmas & New Years and I am so looking forward to it! Then I'll be back in March with some amazing shows lined up. I cannot wait!
Thanks for the interview!
You're very welcome! Thanks for having me.