Your new movie The Debt of Maximilian - in a few words, what is it about?
This is a story about two brothers with one having a gambling addiction the other knows nothing about.
What were your sources of inspiration when writing The Debt of Maximilian?
My younger brother had a gambling addiction, which I didnít know anything about at the time. Later he told me about it and I was fascinated about how someone could get caught up in winning fast money without considering the downsides of losing it all. After hearing his intense story, I became interested in exploring this further and started writing the screenplay based on what he had gone through.
You came up with the story for The Debt of Maximilian together with Adrian Moen (any relation by the way?) - so what can you tell us about that collaboration?
Adrian Moen is my younger brother. He helped me with the story, since he went through the experiences similar to what Max went through. He was the starting point source for the screenplay I wrote. He told me stories about his experiences with his gambling addiction and placing bets on sports games. At the time he was placing bets, I had no idea why heíd get so mad when a player would miss a free throw. Many years later he would tell me everything that had happened which inspired me to write the screenplay of the film. I took his experience with gambling and dramatized it for the screen.
To what extent could you actually identify with Maximilian and the stuff he's going through?
I used different characteristics of both my younger brother and me when I created the two brothers (Maximillian and younger brother Kyle). Some of me are in both Max and Kyle. But I was never interested in gambling. I tried it when I was younger, but it never got me excited.
Do talk about your overall directorial approach to your story at hand!
I painstakingly worked on what I wanted the characters to say in their scenes. A lot of it was taking away about half of the words I had originally written for them to say. I thought that it would be better to allow the actors to express themselves without having to say much. I asked the actors to know their lines before coming to the shoot. I told them that it was okay if they miss a word or two, as long as they convey the heart of the scene.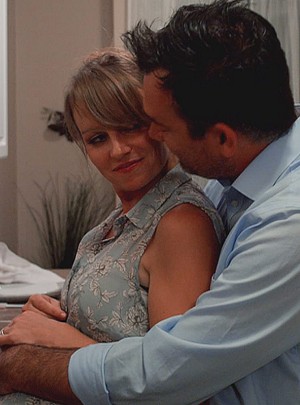 On location, I would set up the camera and mic the actors and let them know what the camera sees. Basically giving them their play area and where theyíre out of frame. If it feels natural, then I keep it and move on. If it feels as if the pacing is off or clunky, then we try another take. I didnít want to overdo it and deplete their natural energy. It would have been nice to play around and try different things, but I was on a tight schedule because a lot of the locations were provided for free and I didnít want to overstay my welcome. While under the strain of keeping the production moving, I kept thinking if I can at least get the shots to tell the story, then I might be okay.
What can you tell us about The Debt of Maximilian's key cast, and why exactly these people?
All three main characters were played by talented actors. They each had a confidence and physical look that I think makes them desirable to watch, which is important because stories can become boring at times and having a watchable character in the story keeps the audience engaged.
Travis Lee Eller - I cast Travis because he had the right balance of intensity and good naturedness. These were the characteristics I was looking for in Max.
Mark Valeriano - I cast Mark because he was able to portray a naive younger brother (Kyleís character) whoís fed up with where his life is going.
Angelica Briones - I cast Angelica because when I first saw her come into the casting room for another show, she looked right for the part of Nena (Kyleís drug addicted fiance). I asked if sheíd be interested in auditioning and she said okay. When she auditioned, it was clear right away that she had what I was looking for. Someone with a soft and innocent face, but with a dark fire in her soul. Her expressions were very subtle, yet powerful. That was exactly what I was looking for.
A few words about the shoot as such, and the on-set atmosphere?
It was exciting for me because I was finally making my own feature film on my own terms. There was no pressure from anyone else except from me! Iíve worked with other directors as their DP or editor, who have been great to work with, but Iíve always wanted to tell my own story in my own way. Since the shoot was crewed mostly by myself, I was zen like while setting up the camera and miking the actors. My main focus everyday was to make sure I didnít forget any shots. I had my storyboards and shot list and made sure the actors were able to run creatively free while asking them to basically deliver the message of the scene they were doing. The only thing that I would have liked was more time to play with the scenes with the actors. I will be better prepared on my next film.
The $64-question of course, where can The Debt of Maximilian be seen?
Inside the USA/Canada:
Amazon Prime: https://bit.ly/AmazonPrimeVideo_TDOM
Vimeo: https://bit.ly/VimeoUSA_TDOM
DVD (Pre-Order) available here:
Amazon: https://bit.ly/AmazonUSA_TDOM
WalMart: https://bit.ly/WalmartUSA_TDOM
TCM Shop: https://bit.ly/TCM_TDOM
Outside of USA/Canada:
Amazon Prime: https://bit.ly/AmazonPrimeVideoWORLD
_TDOM
Vimeo: https://bit.ly/VimeoWORLD_TDOM
UK Film Ch: https://bit.ly/UK_Film_Ch_TDOM
Anything you can tell us about audience and critical reception of The Debt of Maximilian?
Submitting the film to film festivals was eye-opening. I first tried to submit the film to American festivals, but unfortunately not one US based film festival accepted the film. But when the film was accepted into a small foriegn festival in Slovakia (Kosice International Monthly Film Festival) and won the Best Actor and Best Director awards, I decided to submit to only foreign film festivals to see what would happen. From there, the film has won numerous awards including Best Picture, Best Director, Best Actor, Best Cinematography and Best Music. Just because one door closes, doesnít mean there isnít another door to open.
I did receive several great reviews so far. Your review, Mike, was the first I saw and it was exciting to see. My first great review for my first feature film. What a great honor. It definitely lifted me up: http://www.searchmytrash.com/movies/debtofmaximilian(2019).shtml
Two other reviews also came in shortly afterwards, and one was another great review from a critic in Australia, Cain Noble-Davies (Film Ink): https://www.filmink.com.au/reviews/the-debt-of-maximillian/
And another wonderful review from a US based critic, Hunter Lanier: https://filmthreat.com/reviews/the-debt-of-maximillian/
Any future projects you'd like to share?
Iíd like to make two more films related to The Debt of Maximilian, which would possibly relate to how a personís psychology about money affects who he is or what he can become in our society. How it brings opportunity along with fears, hang-ups, worries and greed. Most importantly the inability for the main character to control himself/herself because they are focusing on trying to control their external world without considering changing who they are. Itís been said that money is the root of all evil, but if, in a different world, the act of love was a currency, would love soon become the root of all evil?
What got you into filmmaking in the first place, and did you receive any formal training on the subject?
When I decided to go to film school, I made a commitment to become a professional filmmaker. Not someone who works for a creative, but someone who is creating. Itís tough to break into Hollywood as a creative, unless you have made something worthy you can show and impress people with. There were many times when I would think that I might be better off working in another industry so I can make a living and support a future family. But I realized that whatever I do will be a challenge if I want to be good at it. And if I donít love what I do, would I ever enjoy the process of being good at it? I kept coming back to filmmaking, because thatís what I love.
Iíve always had a passion for cinema since my fine arts class teacher dove deep into the metaphors of a movie directed by Wim Wenders titled Wings of Desire. Ever since that two-day analysis, Iíve been watching as many intriguing arthouse and foreign films I can.
What can you tell us about your filmwork prior to The Debt of Maximilian?
I havenít done much directing prior to this film. I never found a story I really loved to make my own feature film. I made one short film in film school many years ago. I used to think that the best way to become a director is to direct other peopleís scripts. But there are a lot of directors out there with very impressive work who are hustling for the same projects. Iím not much of a hustler.
I eventually realized that if Iím going to direct my own feature then I would have to write my own script. So I worked on my screenplay. One bad screenplay after another, trying to find my voice and genre. Making a feature is a long journey that needs a lot of fuel. If I wasnít excited about the story, then I would most likely have lost steam and probably quit, disappointing everyone involved. I didnít want that to happen. As I worked on finding that screenplay that would keep me going till the end, I would shoot and edit other peopleís short films and music videos. Some people liked my camera work, so that kept me engaged with filmmaking. Watching a lot of foreign films, which are my favorite because they have a different perspective on life than most American films. They have more deeper characters involved in more profound circumstances. Iíd have to say watching a lot of acclaimed foreign films helped to enhance my filmmaking education. Especially the behind-the-scenes and Q&As with the director. This gave me the confidence to make my own film. And it made me believe that whatever film I make will be fine because itís from me and it isnít following a protocol based on long established rules.
My film is not anything revolutionary, but just the thought that I am free to make whatever I want was liberating to me. In film school, it was taught to make structured films. In screenplay class, I learned that there is a structure to even obscure films to keep you engaged. This type of structure helped me a lot. It would have been very difficult for me to complete the script without it. Story structure helped to keep everything organized, which is important to me. Thatís the way my brain works. The screenplay book that helped me a lot while writing my script titled Save the Cat. It taught me the 4 act structure (similar to the 3 act structure, but it broke down the 2nd act into two parts making it easier to digest). I guess I could have figured this out on my own, but I think I needed a book like this to hold my hand and tell me itís okay to do it this way. Iíve learned that rules need to be flipped and challenged at times. Holding onto rules can create a lot of mental blocks, keeping one from reaching their highest creative potential. I do like structure because it keeps things organized for me. And I also like limitations since it forces me to think creatively within that small area I can play in.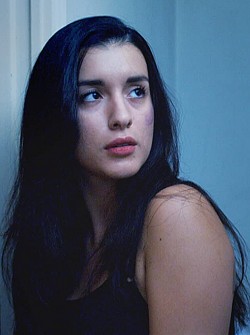 How would you describe yourself as a director?
I like finding actors who embody the charactersí energy. They may or may not look like what I had in mind at first. But the energy of the actor would have to ideally come close to matching the energy of the character in the story.
Like the character of Maximillian, played excellently by Travis Lee Eller, had the energy or attitude that he had a chip on his shoulder and had something to prove to the world, but was trapped by his reluctance to move ahead because the trappings of society kept him crippled and reliant upon it.
For the younger brother Kyle, played perfectly by Mark Valeriano, I was looking for a naive minded young man who was wound up in his own hang-ups of not being enough. A person who was anxious to spread his wings, but couldnít let go of his frustrations of being the younger brother who no one looked up to or respected.
For Charlie, played nicely by Wali Habib, I was looking for someone older with a larger body type. Like a gentle bear with a strong Middle Eastern accent. Wali is trim and refined, but he had a sort of wiry and intense energy about him, yet calm and controlled on the surface. I thought that could work as a gentle bear. And he is Middle Eastern. I thought these qualities could work well for his character.
Filmmakers who inspire you?
Stanley Kubrick, Yasujiro Ozu, Krzysztof Kieślowski, Coen brothers, Andrei Tarkovsky.
Your favourite movies?
The Shining, Apocalypse Now Redux, Full Metal Jacket, Three Colours Trilogy, Fargo, Seven Samurai, John Carpenterís The Thing, The Silence of the Lambs.
... and of course, films you really deplore?
Films that have nothing profound to say. A lot of Hollywood fluff fits into this category. Basically made for quick mass consumption without any consideration for the audience's view of the world or the people living in it.

Feeling lucky ?
Want to
search
any of my partnershops yourself
for more, better results ?

The links below
will take you
just there!!!


Your/your movie's website, social media, whatever else?
Website: https://www.debtofmaximillian.com/
Instagram: https://www.instagram.com/saxonmoen/
Facebook: https://www.facebook.com/TheDebtOfMaximillian/
Anything else you're dying to mention and I have merely forgotten to ask?
I canít think of any. Great questions.
Thanks for the interview!