First of all, why don't you introduce yourself to those of us who don't already know you?
Hi Everyone, Iím Steve, Iím an actor from London, if Iím known for anything it's probably a role I had in One Direction's last music video together called Night Changes where I got to manhandle Zayn Malik and then shower him with spaghetti (that was a fun day) and it received over 200 million views on YouTube, the power of One Direction is ridiculous! Iím just a normal working-class actor who is trying his best to carve out a career in the industry.
How would you describe yourself as an actor, and some of your techniques to bring your characters to life?
I would describe myself as a fluid and considerate actor, that sounds pretentious, doesnít it? Lol, what I mean by that is that I love to work with the directors, actors and even writers if they are on set to create the best story we can. Donít get me wrong I do the prep work on my own to create my character, but I think if you are too set in your ways and have a certain way of actioning and delivering your lines it doesnít leave much room for other actors to work with. In terms of techniques I donít really follow a specific one, I kind of took the pieces from all of them that worked for me, I create a backstory, give my character objectives, stakes and obstacles in relation to the story and hopefully that gives my character a thought process for everything they do, but for me the thing I do most when someone says action is to listen, listen to the other actors and the vibe of the scene, and as long as Iíve done all my prep then my character and my lines flow naturally within the context of the scene.
You seem to have been a busy man as of late, so why don't you talk about some of your current and future projects for a bit?
Sure, at the minute I have a few projects that Iím working on, Iíve recently just shot a Punjabi short film called One Way Glass with quite controversial themes about religion, temptation, relationships and how it all survives in an openly liberal place. Iíve finished shooting a new webseries which will be released next year which focuses on womenís wrestling, I play a character called Harris who runs a wrestling federation called the Utopia Pain League or UPL for short, it's shot like a mock reality show where celebrities who have made career ending public mistakes/offences get sent to the UPL to fight against professional women wrestlers to try and regain their status. Also, in August I start filming a brilliant indie feature film called Card Dead written and directed by Tim Thorne, the film is about revenge, retribution and poker, I play a professional gambler called Billy Seage. Its being shot in the South West of England and is the sequel to Timís first film Killing Lionel, which has just secured worldwide distribution through a Las Vegas-based producer, and Card Dead seems to be following in the same footsteps.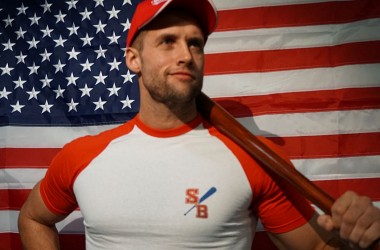 You've told me you think about going to the US for pilot season - now for the uninitiated, could you explain what pilot season even is, what it means for you as an actor, and how you plan to go about it?
So basically, every year in America they have 4 months of casting and shooting a load of pilots for new TV show ideas with the hope that it will get picked up by a studio to run for a season. Itís a great way for shall we say, relatively unknown actors to become known and boost their status as an actor. Right now, Iím focusing on getting a working visa for America so that it's easier for the productions companies to hire me in LA if I were right for a role. Iíve recently had problems with this very thing so Iím making sure it doesnít cost any more jobs in the future!
What got you into acting in the first place, and did you receive any formal training on the subject?
In terms of acting, I actually went to drama school quite late, I always wanted to be an actor from a young age, but I was 25 when I decided that I was going to try and make a career in the acting game. I got told (by a teacher no less) at 16 that acting wasnít a viable career and should get a ďproperĒ job, which is kind of what I stupidly did for the next 8 years. I worked a few different office jobs but felt so unfulfilled, yeah I was making good money but there was something missing, I didnít want to do something I didnít love just for money, so at 24 I decided to audition for a small screen acting school located at 3 Mills Studios in Bow East London, got accepted, quit my job and have since been slowly and steadily working in TV and film.
Can you still remember your first time in front of a movie or TV camera, and what was that experience like?
I remember being in front of a camera very well actually. I had acted and performed all my life on stage, and in classrooms but never on camera, on my first day at drama school they got us to walk in the room, hit a mark and say our name, favourite film and a fun fact about ourselves (I thought it was an ice breaking exercise, I guess it kind of was) then they got us to do the exact same thing but this time with a camera inches away from your face, I literally could barely say my name, it was so alien to me to have a camera in my face. What drama school taught me the most is how to be intimate with the camera and how to make it work for you to create your best performance.
What can you tell us about your past filmwork and your evolution as an actor?
Iíve been on large big budget sets such as BBCís Cuckoo and One Direction's music video and smaller indie ones such as the webseries Horizon, and short films such as Killer Bird by 23 Half Films, and all of them although different budgets were all so professional, Iíve been lucky enough to always work with very talented and professional individuals, no bad experiences as of yet! (Touch wood!) And each new project teaches me something different about myself as an actor, the main thing they all teach me is to trust in your process, be bold and confident in your choices, making films for me is collaborative, I like an open forum on set to make sure we make the best project possible, itís the reason every single person is on that set, no one wants to make rubbish films.
Actors (and indeed actresses) who inspire you?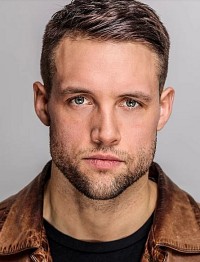 Feeling lucky ?
Want to
search
any of my partnershops yourself
for more, better results ?

The links below
will take you
just there!!!


This is always a hard one, I have actors whose careers I would love to have such as Leonardo Di Caprio, but inspire would probably be Tom Hardy, I just think he really invests himself into his characters, every emotion and thought in his head is portrayed in his performances, thatís the sort of actor I want to be, maybe not his cast type but emulating the way he becomes his characters.
Your favourite movies?
My all time favourite is Shawshank Redemption, it's probably the only movie that no matter how many times Iíve seen it, when itís on I literally cannot turn it off, Iím fully focused on that film until the credits roll, which can be a nightmare when you switch it on accidently at midnight!
... and of course, films you really deplore?
Deplore!! Iím not sure really, Iím a big comicbook fan so I think I get annoyed when they make a bad superhero film, Marvel seems to have got it right but DC struggle, and I have no idea why because the DC animated movies are absolutely brilliant! A prime example is Suicide Squad, they literally had a ready made script/storyline from the animated movie Assault on Arkham and that would have translated brilliantly on screen, but they chose this really complicated, nonsensical storyline that just didnít hit the mark, let's hope James Gunn does a better job with the second one!
Your/your movie's website, Facebook, whatever else?
https://www.imdb.com/name/nm5203548/
Instagram: @steveaaronsipple
Facebook: Steve Aaron-Sipple
Thanks for the interview!