Your upcoming movie Three Days - in a few words, what is it about, and what can you tell us about your character in it?
Three Days is a short film which explores universally experienced emotional journeys. These journeys are set in the context of the passionate but problematic relationship between Sophie and a much younger man, James. It observes the impact the reality of their relationship has on Sophie and James and also Sophie's sister Kate. There's more to the film than meets the eye, but I can't tell you what!
Sophie is a sensible, intelligent, middle-aged professional woman who is caught up in a love affair with a man significantly younger than herself. The affair is complex and challenging and has far-reaching consequences for everyone touched by it.
How did the project come into being to begin with?
As an actress I'm always fascinated by human stories. I'm also interested in telling the truthful stories of women my age. I hadn't been offered any work which explored that kind of story, so I decided to try to write it myself. I was particularly keen to look at how a woman of my age might behave if she is head-over-heels in love with someone that those closest to her disapprove of. What tensions that might throw up - how might I express the fact that the heart and mind can be just as unreliable and unhelpful at 46 as it is at 26? And then I wanted to deepen that, too. I was chewing ideas over with Chris Jones at The London Screenwriters' Festival and he enabled me to have a bit of an epiphany about one aspect of the story and it came from there.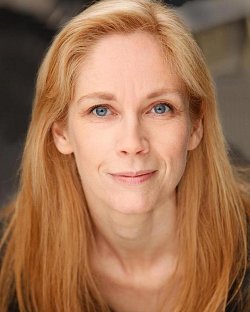 Vanessa Bailey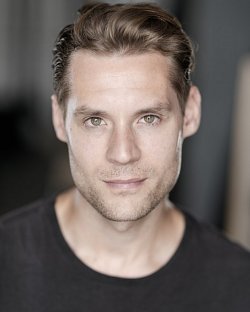 George Taylor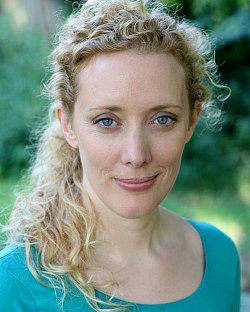 Catherine Rowney
What were your inspirations when writing Three Days, and is any of this based on personal experience - and turning the question right on its head, how much of Vanessa Bailey can we find in Sophie?
Not personal experience of being in a relationship with a younger man, no. I've been happily married for the last 26 years! Though obviously I can see the very real attractions there are. On many levels, not simply the physical. But there is always something about the character you write or act that you connect with that is a common denominator. Either you can find a point of empathy with them, or a part of you is like them and you build around that, or you just feel able to take their journey truthfully. So yes, there's a shedload of my heart and soul in Sophie, but we don't "look" like the same person or behave in the same way. But I feel her very keenly.
Do talk about the rest of your cast, and why exactly these people?
I am still pinching myself to be working with the other actors. George Taylor plays James. I stumbled across George by complete accident while I was watching some footage on my friend Seb Solberg's website. George was giving an interview for behind the scenes video for a feature film he was in and his presence just knocked my socks off. So I googled his showreel and it was really, really fabulous with impressive credits. I approached him direct and after a phonecall, a coffee together and a look at the script I was very lucky that he said he'd come on board. He's a very exciting, intelligent and emotionally open actor and I absolutely love working with him. We have very similar approaches to acting and character and developing scenes and even though the scenes are raw in places I feel extremely comfortable working with George.
The same could really be said for Catherine Rowney, who plays Kate. Cat is a very experienced actress who also happens to be my friend. So the golden rule of "never cast your friends" was ignored for good reason! We have a natural affinity on screen and hopefully we'll be bringing a lot of that to bear playing sisters. We've got a good creative shorthand and there wasn't any "settling in" to be done so it's been fantastic to work with Cat. I'm learning a lot working with both Cat and George, it's an absolute privilege.
As far as I know, Three Days is your first movie as a writer - so why exactly this screenplay, and what made you try your hand at writing to begin with?
I love writing, but screenwriting was a whole new kettle of fish for me and definitely a massive learning curve! I don't have any formal screenwriting training, but learned as I went and there are loads of resources freely available which you can extract information from. Twitter is great for that. This screenplay has been many, many, many drafts in the making. Finding its true identity, an authentic voice, the right genre. It all took a while to come together. I've had huge amounts of very generous help from amazing professionals along the way such as Chris Jones and Judy Goldberg at The London Screenwriters' Festival, who have guided and cajoled and inspired endlessly. Also script consultant Karol Griffiths, for her encouragement and wonderfully generous input. And Lucy V Hay is a constant source of amazing tips and wisdom and inspiration. This story comes from the heart. It is real to me. That's basically why it's has been written. I didn't have a choice.
What can you tell us about Three Days' director Fi Kelly, what has your collaboration been like so far, and why exactly her?
Fi was recommended to me by Fiona Gillies at Scoop Films. I sent Fi the script in fear and trepidation. Fi comes from many years of experience directing documentaries and was looking for a drama project to get her teeth into. Whilst she clearly has strong vision for the film she takes a very collaborative approach and Fi, George and I spent a whole day recently improv-ing around the script and I'm now re-drafting. It's just brilliant to have the chance to workshop your writing with actors and the director. It's already richer and tighter and more focussed, thanks to Fi's creative input with both the story and the characters. She's a really superb actor's director, the three of us love working with Fi. It feels like a very strong team.
As far as I know, Three Days is still in its fundraising stages - so what can you tell us about your campaign?
We're a very friendly bunch. My belief is that everyone who contributes becomes part of the team. Our backers are not just a means-to-an-end. Without them there is no film. It's their film. So we try to treat both their money and their belief in the project with the utmost respect and integrity. We keep people updated and try to have a bit of fun in the process – let them see into the journey as a whole. We've got a Facebook page which is very interactive and also a Twitter feed. Both great places for our fans and supporters to stay connected and catch up on news.
The campaign is running on IndieGoGo and we're looking to raise £3,250 to cover the costs of shooting the film – equipment hire, insurance, catering, travel expenses and locations. You can find out loads of information about the team and their credits on the page. I'm very lucky to have an over-qualified team on board. Collectively our credits include Doctors, EastEnders, National Geographic, The Sarah Jane Adventures, Hollyoaks and more. We're all working on this for nada because we love the premise and we love working together. We appreciate any support that can be given! We appreciate it a lot.
http://igg.me/at/three-days-film/x/635272
Once the budget's in place, what's the schedule - and even if it might be waaay too early to ask, any idea when the film might be released onto the general public yet?
We have a fluid pencil for a shoot in early February, all being well with the crowdfund and availabilities. As to the release – I want to enter the film into festivals and hopefully be accepted! So the timings will depend a little on that. But if people would like to see it hot-off-the-press with the team you can contribute £15 to the campaign and come to our snazzy London premiere event with a guest! Or watch it exclusively online. See what I did there?
Any future projects beyond Three Days you'd like to share?
I'm working on a feature script. And I'd love to do some comedy, so that's also in the pipeline.
What got you into acting in the first place, and did you receive any formal training on the subject?
I've got absolutely no formal training. I'd always wanted to act, but went into teaching as a more sensible option. I had my three lovely children and then one day they were all grown up and at school and I said to my husband "I think I'd like to try acting, dear" and he said "Okay. But we haven't got any money for drama school." Which was true. So I started working as an extra in TV dramas and films, to get on a set. I watched how it worked and behaved myself. I was offered the odd line here and there which I was able to deliver well within the pressure of recurring drama time constraints! I racked up enough professional dialogued credits to get Spotlight membership. I paid for a very expensive headshot so I looked like I knew what I was doing. I did some unpaid shorts. I put a showreel together. And I got representation through Simon & How who were looking for screen actors of my type at the time. That's it, really. It took about three years from the idea to getting my agent, but I did it! I've just filmed my second appearance as a character in EastEnders, so I feel the hard work and patience is beginning to pay off!
What can you tell us about your filmwork prior to Three Days?
I've been in a variety of indie shorts and features. My mainstream credits include EastEnders, The Sarah Jane Adventures and Southcliffe with commercials (actors, don't knock them – they're paid and there are great directors making them) including Boots, Hyundai, Kwik-fit and Renault. Usually to do with wrinkles or being a bit frazzled with your kids. And cars.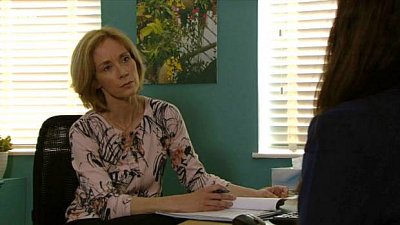 Vanessa in EastEnders
How would you describe yourself as an actress, and some of your techniques to bring your characters to life?
My technique is just to try not to "act". That's the excruciatingly hard bit. I have to feel the characters from the inside first and each character is different. Everything they say, everything they do needs to have a reason behind it. A thought process, an impulse, a desire. Emotion fuels action. So for me it has to come from within before you see it in their eyes. And also listening. Listening is the lifeblood of authentic acting. You say your line or react in response to the dynamic from the other actor, which might change. Stop listening and you're back to "acting" which is basically just saying some lines you've learned after the other person has said their lines. That's the other thing. Know your lines really, really well. You shouldn't be "thinking" of your lines when you're doing a scene. It should be coming from your gut, not a place of panic! Be constantly respectful of the other actors you are working with. Adjust for them, understand them as people. Of course, I haven't nailed any of that yet, but those are my ideals! It's a continual process of self-examination and change and growth. And lots of tea.
You're also in senior management of The London Screenwriters' Festival - so do talk about that aspect of your career for a bit!
Yes – well that's a horse of another colour! (That's from The Wizard of Oz, I've never forgotten it.) I'm Senior Festival Co-ordinator which means that I work alongside (and slightly underneath) Chris and Judy who head up the festival. I work with Judy shaping session ideas for the festival, then liaising with agents and speakers to book the appropriate clients. Last year we welcomed Christopher McQuarrie and Stephen Frears amongst others, so it's a pretty star-spangled affair. And then during the festival itself I'm the 1st AD on acid – running around on the ground talent-wrangling, trouble-shooting problems before they arise, working with our 50-strong volunteer team to try to ensure everything runs smoothly for our 800 guests and 150 speakers. The whole festival runs like a massive film location with actors, speakers, moderators and various sets all needing co-ordinating. I help with that. It's fantastic. I highly recommend attending.
Actresses, writers, filmmakers, whoever else who inspire you?
Tilda Swinton always captivates me. Chris Pratt - but that's much less inspiration and more just your basic hormone rush. I've watched many interviews with Tom Hiddlestone and I find his gracious and respectful bearing very inspiring. I love the work that Amma Asante is doing, she's fabulous! And she's a very generous person. Indie filmmakers inspire me constantly. They just do stuff fuelled by passion, against the odds. They're doing everything against the odds but the passion and drive is incredible.
Your favourite movies?

Feeling lucky ?
Want to
search
any of my partnershops yourself
for more, better results ?

The links below
will take you
just there!!!

Find Vanessa Bailey
at the amazons ...

amazon.com

amazon.co.uk

amazon.de
Looking for imports ?
Find Vanessa Bailey here ...
Something naughty ?
(Must be over 18 to go there !)

I'm always terrible at this! Before Sunrise (for the chemistry), Primal Fear (for Edward Norton), Guardians of the Galaxy (for the opening credits), London Road (for the sheer creative audacity, attention to detail and dark humour).
... and of course, films you really deplore?
Well, I'm in no position to judge until I've made the perfect film myself! *waits forever*
Your/your movie's website, Facebook, IndieGoGo, whatever else?
Indiegogo: http://igg.me/at/three-days-film/x/635272
Facebook: https://www.facebook.com/ThreeDaysFilm/
Twitter: https://twitter.com/threedaysfilm1
Anything else you're dying to mention and I have merely forgotten to ask?
Nope! ;)
Thanks for the interview!