Your upcoming movie Chyanti - in a few words, what is it about?
Chyanti tells the story of Ram, a guerrilla fighter, a father and a husband who – in the midst of the Maoist revolution – returns home to celebrate the festival of Dashain, only to realise that if he is to feed his family and send his daughter to school, he must sell Chyanti, the family goat, so beloved by his daughter, Sani.
Chyanti is about the relationship between a father and his daughter, between a husband and his wife, between a human and an animal. All the characters are fighting for false hopes.
It is about loving, seeking comfort, sacrificing and fighting for your dream.
What were your inspirations for dreaming up the story for Chyanti, and how did the project fall together from there?
I wanted to create a confusing emotional story and ended up finding a story about the relationship between a human and an animal. I had this rough idea about a family goat and a 6 years old kid, who are very close friends and then I thought: "what if the goat needs to be sold for the need of the family?" That is how it all started. I pitched it to my producers, they loved it and so we started pre-production.
What can you tell us about Chyanti's screenwriter Sampada Malla, and what was your collaboration like?
She was great. She is a very popular writer in Nepal and India. She has written many short films, drama films, national television programs and many TV serials in Bollywood. She is a good friend of mine and one day, I asked her if she'd like to write this film. I pitched her the idea, she loved it and started working on the script; she added many layers and symbols to make it a symbolic film. I absolutely love the screenplay! She is one of the co-producers of the film too.
Chyanti was shot in Nepal's Mustang region - so for the uninitiated, talk about the region for a bit, and what was it like filming there?
Chyanti was really hard to shoot and became a very expensive short film too. I wanted to capture the beautiful mountainous landscape because landscape is one of the characters of the film. We had to travel to a remote Nepalese village, which was a 10-hour drive from Kathmandu.
Furthermore, there were no proper internet connection, phone signals and electricity. Those really were the main challenges! And then, all of a sudden, the crew started to get altitude sickness and had to be evacuated by rescue helicopter. But it was worth it - despite all of those problems, we completed the shoot and returned to Kathmandu safely.
How would you describe your overall directorial approach to your story at hand?
I wanted to make this film as visually interesting as possible. That is the reason why we made the landscape, i.e. the mountains, the river, the bridge, etc., as one of the characters of the film. The story itself is a journey story and all of those elements were very important. I also wanted to show originality and authenticity, so we went to a characteristic village and filmed in a typical mountain house. We have tried some really long single take shots, which I really like. Working with the kids and animal was most difficult part I would say.
Please do talk about your key cast, and why exactly these people?
We started auditioning in Kathmandu to find our main actress and eventually selected Babita Tamang. We chose her because she had that expression that is typical of village women; she had the voice and the pain in her eyes that I was looking for. As for the main actors we approached very experienced theatre actors such as Shyam Khadka and Kaushal Pandit; they loved the script and so they got on board. We chose Shyam Khadka because he is one of the best actors I have ever worked with. He had the face of a warrior, the face of a Maoist guerilla fighter, the face of a suffering father, a suffering husband, and particular physical traits such as his hair, his beard, and his skinny face, which nicely fitted the role. I had already worked with Shyam on my previous projects Rupees 500 and Maya and I believe no other actors could have undertaken that role as well as he did. Shyam also had to lose weight for to play this role, which means we controlled his diet for about 3 months, as I'd informed him about this ¾ months prior to the shoot.
We chose Kaushal Pandit as we had already worked with him on our previous short film Maya.
As for the role of Sani, we auditioned in Kathmandu and found Sangita Tamang was the best candidate. Initially, the story character was a boy but we couldn't find a really good boy actor, so when we found Sangita, we changed it to a girl; she was a gem - she was the best child actor I have ever worked with!
What can you tell us about the shoot as such, and the on-set atmosphere?
We worked really long hours every day. There were a couple of days when the weather wasn't that great, including one day of pouring rain, which means some shots had to be compromised; we only had 5 days to film and we had to be in time. Also, it was sometimes too windy during the day and was therefore very difficult to shoot; sound recording was a nightmare in these conditions. However we got to wake up to a gorgeous mountainous view from the hotel every morning and see it all day long while shooting. Overall I was very happy we managed to capture the blue sky, the gorgeous mountains, the beautiful landscape, the authentic house and the unique Nepalese culture. I guess nature kind of helped us to tell our story.
Any idea when and where Chyanti will be released onto the general public yet?
At the moment it is being submitted to all the prestigious film festivals around the world. If we are lucky we will have the film screened at those particular festivals and if you are around you can join us and watch Chyanti. We will update our audience about any screening information via our Chyanti social media page: www.facebook.com/theshortfilmchyanti
After the festivals circuit we will release the film online - probably by the end of 2017.
Any future projects beyond Chyanti you'd like to share?
We are working on some horror features at the moment and plan to shoot next summer. I can't disclose further information though.
From what I know, you got into filmmaking in a very round-about way, that also involved you being a Gurkha soldier - so could you please elaborate, and also talk about your training as a filmmaker?
To be honest I was trained as a Gurkha soldier in the British Armed Forces. I had this passion and dream to tell stories, which I did as much as I could while in the forces. I taught myself by reading books, online articles, and watching YouTube videos – via the Internet to be honest. And so when the right time came and I thought I just had to do this properly, I left the armed forces and joined film school and graduated last year. I am more confident to call myself a proper filmmaker and storyteller now.
You of course also have to talk about your rather impressive graduation short Maya for a bit!
Maya features three young children who are forced to live on the streets in Kathmandu and work at a brick factory to survive. Their dream is to build a home of their own with the bricks they make.
A couple of years ago, when I went to Nepal, I took a picture of some street kids sleeping next to dogs. I spoke to them on one of the following days and they told me they were homeless, but they still had those dreams, those hopes of being happy, of having a good life. And after that day, I told myself I wanted to make a film about street children, who - despite their horrible situation - still had simple and beautiful hopes and dreams.
Maya is very personal film to me. We were shooting the film 4 weeks before the earthquake in 2015. Some very important landmarks and buildings were captured in the film and unfortunately later destroyed by the earthquake. So the film's poignant storyline has even more significance, given the immense task of reconstruction that lies ahead of the Nepalese people. After finding about the earthquake, the team decided to cancel crowd funding plans and raise money for the children affected in Nepal instead. The second trailer was released at the same time as our fundraiser helping us to raise over $2,100 with the funds going to CHANCE for Nepal, Freedom Matters and Maiti Nepal. At the same time we raised $1,300 to help build a new earthquake proof home for our production manager, Shyam Khadka, who's family home had collapsed in the quake.
What can you tell us about your other filmwork prior to Chyanti, and your evolution as a director?
To be honest I have tried all genres apart from comedy. I made a horror short film - Apartment 41 - and put it on YouTube and all of the sudden there were like nearly 400,000 viewers and I was like 'people love horror!'. Then I made a drama film, Maya, which festivals loved. So I've now sort of come to the conclusion that my strengths mainly lie in the drama and horror genres. I think I can make people cry and scare people haha. Those are the genres I'd like to start with for feature films!
Filmmakers who inspire you?
Christopher Nolan, Alejandro Inarritu, James Wan, Roman Polanski.
Your favourite movies?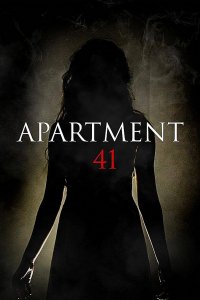 Feeling lucky ?
Want to
search
any of my partnershops yourself
for more, better results ?

The links below
will take you
just there!!!

Find Veemsen Lama
at the amazons ...

amazon.com

amazon.co.uk

amazon.de
Looking for imports ?
Find Veemsen Lama here ...
Something naughty ?
(Must be over 18 to go there !)

Inception, The King's Speech, The Conjuring 2, The Pianist, 21 Grams, Metro Manila.
... and of course, films you really deplore?
Not really, I like any story.
Your/your movie's website, Facebook, whatever else?
Personal website: www.veemsenlama.com
YouTube: www.youtube.com/veemsenlama (I upload a new story every week and most of my films are there to watch for free)
Facebook: www.facebook.com/VeemsenLama
Official Twitter: www.twitter.com/VeemsenLama
Instagram: www.instagram.com/veemsenlama
Anything else you're dying to mention and I have merely forgotten to ask?
Just one message to any aspiring filmmakers, storytellers and dreamers: You are in charge of your dreams, which means you are the only person who can stop it. Nobody can stop your dream and nobody can stop you from telling your stories. Just go, do it and tell your stories. Take action. Action creates results! So best of luck!
Thanks for the interview!
Thank you so much Michael for giving me the opportunity to share my story with your readers and thanks for supporting independent filmmakers - you guys are doing a great thing!
Photos courtesy of Javiya Films - http://www.javiyafilms.com/