Your movie Berlin Junction - in a few words, what is it about?

It's an urban drama about a lifestyle in a multicultural city. It's a movie about choices in life, facing maturity and the fear of loosing your personal freedom.

Was any of Berlin Junction based on personal experiences, and to what extent can you identify with Jos?

Berlin Junction was based on the personal experiences of everyone involved, mine included, but it is a collaborative effort that through improvisation permeates the lives, ideas and experiences of every actor.

Other sources of inspiration when dreaming up Berlin Junction - and since the film was improvised mostly, how detailed was the basic plot outline?

We had no plot outline. All I had is a page full of doodles pointing to some ideas of characters based on the actors I had available after doing an Improv workshop that served as casting session. The sources of inspiration were definitely the city of Berlin and all of our experiences with this city. The basic premise that launched the work was asking the question "If Paris is the city of Love, what kind of city is Berlin?"

What were the main challenges with your improvisational approach to storytelling, and how easy or difficult was it to get the actors from one plot point to the next?

The main challenge was of course that we didn't have a script and therefore we couldn't plan the production in advance. From a technical point of view this meant that both camera people and sound would have to be as much part of the improvisation as the actors, reacting to the actions and making decisions on the spot as to what to follow and where to point the camera.

Every actor had a very defined character and the situations played in real time. Each interaction played like a vignette of each character and sometimes they didn't need to hit plot points, these plot points were created in the editing once we had the material the actors gave us. That's why it was important to have a main character with a clear journey, so that he could create those plot points as he encountered each different character.

Speaking of your actors - what can you tell us about your cast, and why exactly these people? And what kind of a challenge was it to find people up to your improvisational style of filmmaking?

My actors are awesome, I'm really proud of all of them because they are so talented and took a leap of faith in taking the challenge for this experiment. The way I found them was through a workshop we did specifically to discover people willing to experiment and open to different ways of story telling. So instead of having traditional auditions or casting sessions, what we did was a 3 day improv workshop that had nothing to do with what you see in the film, but it was a general acting workshop in which we explored the improvisation techniques that we wanted to use for the creation of the film and at the same time to detect creative people we wanted to collaborate with. You can see small clip of the Wworkshop here: http://www.youtube.com/watch?v=vY8dWyg9JhU

Most of your movie seems to have been shot guerrilla-style - am I right in that assumption, and has this ever posed any problems?

It was an absolute guerrilla shoot. We had no permits, no big crew, no studios, no lights, no big equipment, not even a script! The obvious problems are trying to dodge the police on locations we shouldn't n be able to be shooting at, or having to beg for people to let us use a place to shoot, but more than problems there were creative challenges that were included as part of the process in the improvisational experiment and I think they were more of assets than set-backs.

So what can you tell us about the shoot as such, and the on-set atmosphere?

The shoot was very fast, we had 7 consecutive days of shooting. The atmosphere was very relaxed and full of creative air. There was no time or financial pressure because we didn't have to answer to anyone so we were free to really experiment. It was a very playful atmosphere because of the nature of the improvisation and it was really exciting because we never knew what we would end up with. Every day was very different and the approach to the improvisation changed with every situation and actor. There was no yelling on set, no divas and no producer looking over our shoulders to make the day on time.

What can you tell us about critical and audience reception of your movie so far?

Well as with any kind of experiment there are always different reactions. The film has been shown in some festivals in Germany and USA and the reception at these events have been great. We had people come to us saying how organic, how real the movie feels and how the situations mirror experiences in their own life and that's great feedback. Of course when the movie is out there in the web jungle alongside millions others there will always be people that love it and others that hate it.

Regarding your experiences on Berlin Junction, could you ever be persuaded to make another film along this movie's lines of improvisational filmmaking - and any (other) future projects you'd like to share?

I learned so much from this experience and there are things that I would repeat, refine and develop and others that I wouldn't. The improv is something I think I will always use as a technique for directing actors and something I can develop into a style of directing, always depending on the project and people I work with.

I always have projects, but nothing I can announce just now. What I'm working on actively now is an eLearning platform where we wish to provide online courses and training related to filmmaking and creative arts. Right now there is a course on micro-budget filmmaking that is based on my learnings and experiences in making Berlin Junction. You can access that here: http://ex-filmstudio.com/elearning/microbudgetfilmmaking

What got you into filmmaking in the first place, and did you receive any formal education on the subject?

When I was a kid I always wanted to be a "Rock Star", so I was a lot into music and I learned to play guitar and got to play in some bands. That eventually led me to an education in audio engineering which eventually led me to work as an audio editor for HBO Latin America. Parallel to all that I was always very drawn to theater and I realized that the only medium where I could join all of my passions and interests was film. The technicality of the medium, the confluence of all other arts and the possibility of communicating what I wasn't able to in real life is what made me become a filmmaker. I got a Bachelor's degree in Film Studies back in Venezuela, plus an acting diploma at a theater group. Then I came to Germany where I got a Master's degree in Media Production and I've done a ton of workshops and seminars, so yes, I do have formal education.

What can you tell us about your filmwork prior to Berlin Junction?

Before Berlin Junction I did a lot of short films and documentaries like any other filmmaker. I felt I was ready to make the switch to feature length format, but as everyone felt it was an impossible task. These short films were great for practice, getting experience and get into some festivals, but they would never put me on a professional path to be a director with all the competition out there. I also did a lot of corporate films and post-producton work to earn some money and then I found a group that provided me the perfect opportunity to make the transition from short to feature-length format. This is the CollabFeature group in which we make segments, sort of like short-films, that are part of a feature film in which we all collaborate. So in practice you are only creating short length content, but you are involved in the making of the whole feature. So that was a great transition until I decided to do my first solo feature.

You are also the lead producer of the CollabFeature group - do explain the philosophy behind this group, and your projects with them? And how did it first come into being?

I'm not THE lead producer, but ONE lead producer, there are a couple. CollabFeature is an idea that was born in Detroit, USA in the minds of Marty Shea and Ian Bonner. They had the concept of creating a sort of big band of filmmakers around the world collaborating through the internet to make feature films (and now also series). So I applied to their first project and we collaborated on a script that never got made. But that first collaboration led to shape the way the group worked and provided the basis to what it was to be a our real project, the feature film The Owner, which we made between 25 directors from 13 different countries and premiered internationally in cinemas around the world on May of 2012. That collaboration even led us to get a Guiness World Record for the most directors on a flim (http://www.guinnessworldrecords.com/world-records/most-directors-of-a-film), a German IPTV Award for most innovative format, and after some festival appearances we released it on iTunes (https://itunes.apple.com/us/movie/the-owner/id860922309). Now we are on the finishing stages of our second feature Train Station, which we started submitting to festivals, and it involves more than 40 filmmakers around the world. The group is also working on a TV series and it is hopefully growing into a world network of collaborators.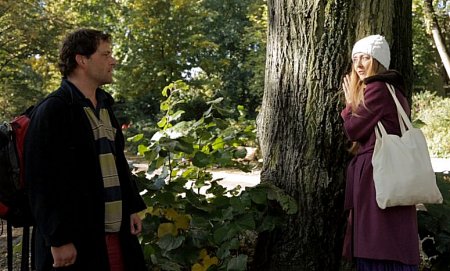 How would you describe yourself as a director?
I'd like to think of myself as a director with a strong passion for acting, which makes me work closely with actors and take great care into making the acting and the story the most important elements on the process. At the same time I am very tech-Savvy and I love technical innovations that support the storytelling in any way, medium and format.
Filmmakers who inspire you?
Stanley Kubrick, Woody Allen, Alfonso Cuarón, Richard Linklater, Lars Von Trier, Jean-Luc Godard, Eric Rohmer, Edward Burns, John Cassavetes, Michel Gondry, Noah Baumbach, etc.
Your favourite movies?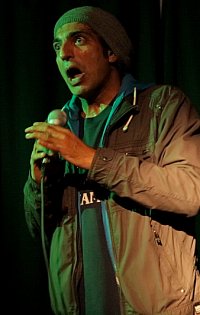 Feeling lucky ?
Want to
search
any of my partnershops yourself
for more, better results ?

The links below
will take you
just there!!!

Find Xavier Agudo
at the amazons ...

amazon.com

amazon.co.uk

amazon.de
Looking for imports ?
Find Xavier Agudo here ...
Something naughty ?
(Must be over 18 to go there !)

A Clockwork Orange, Dancer in the Dark, Havana Blues, Breathless, The Broken Circle Breakdown.
... and of course, films you really deplore?
I really love movies, so I can't think of a film I've seen I really deplore. If I think I may not like a movie I just don't watch it.
Your/your movie's website, Facebook, whatever else?
https://facebook.com/BerlinJunction
My own:
Anything else you are dying to mention and I have merely forgotten to ask?
Where can you watch Berlin Junction?
Amazon Instant Video: http://www.amazon.com/dp/B00M8D97SI/
VHX: http://berlinjunction.vhx.tv/ - and over ROKU (VHX Channel)
Google Play US: http://bit.ly/BJGoogleUS
Google Play Global: http://bit.ly/BJGoogleGlobal
Reelhouse : https://www.reelhouse.org/xagudo/berlinjunction
YouTube Rentals US: http://bit.ly/BJYouTubeUS
YouTube Rentals Global: http://bit.ly/BJYouTubeGlobal
And by signing up to the micro-budget filmmaking course: http://ex-filmstudio.com/elearning/microbudgetfilmmaking
Thanks for the interview!
Thank you!