Hot Picks

Diane


USA 2017
produced by
Davis Mikaels, Michael Mongillo, Thomas Edward Seymour, Taylor Warren, Jason Alan Smith (executive) for Mean Time Productions
directed by Michael Mongillo
starring Jason Alan Smith, Carlee Avers, Margaret Rose Champagne, Dick Boland, Jim Thalman, Doug Tompos, Ryan Barry McCarthy, Davis Mikaels, Kathy Searle, Sewell Whitney, Kathrine Barnes, Bob Bannon, Daniel F. Patterson, Kimbette Fenol, Michelle Lagoa-Lawson, Adam John Sass, Phyllis Somerville
screenplay by Michael Mongillo, based on a story by Matt Giannini, music by Austin Wintory

review by
Mike Haberfelner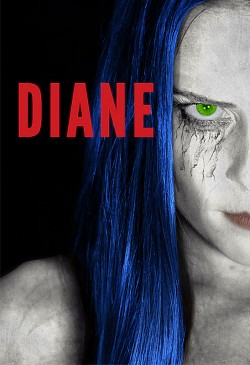 Steve (Jason Alan Smith) is a veteran from the Afghanistan war, who despite still being fairly young, lives on a disabled pension due to a leg injury - which accounts for his depressions among other things. One day he finds a dead woman, Diane (Carlee Avers), in his back yard, and before calling the police he takes a snap of her, becoming quite enamoured with her beauty in the process. Now the police suspect Steve being Diane's killer from square one, but have literally nothing to hold him for, and all circumstantial evidence that comes up by and by actually points to the opposite. Also, Steve couldn't be more cooperative in the investigations, even if his own statements are not always in his favour. Due to Steve's sheer involvement with finding the body though, he does become a bit of a local celebrity, something he isn't at all fond of, and especially considering his well-known personal problems (depressions and possible PTSD), there are those who consider him Diane's actual killer. Soon enough, Diane starts to appear to Steve in his nightmares too, and sometimes he sees her spirit even - so he might be involved with her death after all, but maybe not in the way you might expect ...
Diane is a very powerful psycho thriller, and one that keeps the audience guessing until the very end, thanks to an extremely cleverly written script that takes it time to develop both characters and story and uses its deliberately slow pace for maximum impact, while the direction is at the same time subtle enough to give the story its room to breathe and makes perfect use of colour-grading, sound, music and the like to create a perfectly eerie, almost otherworldly atmosphere, while the performances are all spot-on.
Quite a creepy ride to be sure, but one you won't regret ...