Hot Picks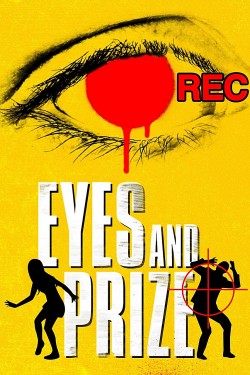 For reality TV fame, four people from various walks of life - Ron (Gerard Mcdermott), Marcus (Jackson Bews), Abbi (Alanna Flynn) and James (Nick Blakeley) - agree to be locked into an apartment and being surveilled by cameras 24/7. But things have been weird from the beginning, like they weren't supposed to tell anyone about their participation on the show and actually had to lie about their whereabouts, and once they arrived at the apartment, there was no production staff there to even welcome them. Also they're given no guidelines what to do while locked in, just the vague promise of challenges. But then on their first night, while they're still celebrating their arrival, James suddenly steals away and locks himself into the next room that was previously shut off to them all, and suddenly it becomes aware that he's not part of the players but of the game masters (puppeteers) of the show - and to the audience it actually becomes clear he's the one controlling the whole thing from the next room, and none of the data he collects might even ever leave that room.
James turning the tables on them makes the other three all react in different ways, Ron laughs it off and thinks it's all just a big game, Marcus thinks it's a conspiracy, and Abbi tries to make the best of it, even if she tends to believe Marcus might be right. However, at first the three try to make the best of it, trying to entertain themselves and each other with whatever they have on their hands, but being locked into what's basically one living room-with-kitchen and a bathroom doesn't offer much diversions, so first boredom sets in, and eventually cabin fever sets in, especially with Marcus. But when he freaks out and wants to destroy one of the cameras, James storms out of his room with a gun, reining him in. That though convinces Marcus that they're not on a TV show at all but prey to a madman, James, and he tends to provoke him more, just to find a way out - until one of his provokations actually gets Ron killed in a freak accident. And from here on he and Abbi have to realize how serious their situation really is, especially since James has left Ron's corpse as a reminder in the apartment with them ...
True, by 2018, the onslaught of reality TV shows à la Big Brother was already becoming a thing of the past - but that doesn't make Eyes and Prize any less an exciting movie, a slowburn psycho thriller about the dark areas of the human mind and the vulnerability of our psyche - which is brought across by a really clever script and a first rate cast. And fortunately, the film isn't done in a way mimicking a reality TV show, but while it shows a preference for long, uninterrupted takes, it does feature polished camerawork, and really uses its premise only as a narrative tool, not an excuse for lack of style.
In all, well worth a look.