Hot Picks

The Last White Man


USA 2019
produced by
Rob Tyler, Brian Lally (executive), Lamar Keaton (executive), Jeffrey L. Tyler (executive) for Bad Fish Films
directed by Rob Tyler
starring Brian Lally, Edwardo Keaton, Jenna Guercio, Antonio Rosales, Kyle Lally, Disraeli Ellison, Staci Stewart, Rocky Benoit, Crystal Hyman, Marian Colbert, Jeff Tyler, Antonio Rosales, Chris Colbert, Marian Colbert
written by Rob Tyler

review by
Mike Haberfelner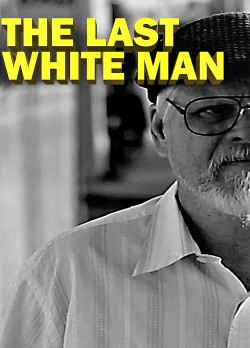 For over thirty years, Paul (Brian Lally), an elderly white widower, has lived in South Central, and has seen the area gone bad during that time - and is blaming it all on the place been flooded by underprivileged blacks, thus prefering to revert to racist mainstays rather than seeing the root of the problem. And of course, that he's every now and again robbed by local bully Rick (Antonio Rosales) and his sidekicks Punisher (Disraeli Ellison) and Moe (Kyle Lally) - a white boy by the way - doesn't really disperse his prejudices. Paul's daughter Sarah (Stacy Stewart) begs Paul to move in with her and her husband Ken (Rocky Benoit), but Paul routinely turns her down as he stubbornly refuses to give up what he has built up, including the memories of his late wife. One day, he meets Hebrew (Edwardo Keaton), a mysterious black scholar who seems to be brimming with wisdom, and gradually, Paul's attitude to things changes ...
Rick in the meantime gives his pregnant girlfriend Yolanda (Jenna Guercio) so much shit, including denying it's his baby, that even his sidekicks start to question whether he's totally on the level, and Moe eventually heads off to offer Yolanda assistance, and the two soon take a liking to one another. And then they stumble upon badly beaten up Paul, take him in to nurse him back to health, and things start to change all around ...
Ok, so some twists and turns in this film seem a bit heavy-handed, but it's my guess that the film was never intended as just an urban crime drama but more a universal morality tale, which would also nicely explain the film every now and again drifting off into fantastic realism (what with the masked phantoms that sometimes float through scenes and are never addressed, or the twist past finale) as well as some plottwists that come just too conveniently. And as a fable, the film actually works quite well, as it doesn't try to hammer its message home but carries it rather beautifully inside a well-structured story, with the gritty camerawork corresponding nicely with the story's gritty nature, while the pleasantly natural performances by all involved really ground the movie. In all, a pretty unusual film, but one that's surely worth a watch.