Hot Picks

Murmur


Canada 2019
produced by
Martha Cooley, Heather Young for Houseplant Films
directed by Heather Young
starring Shan MacDonald, Andria Edwards, Jan Miller, Susan Taylor, Nicholas Giacomantonio, Steve Thomson, Leigha MacKay, Kim Cavanaugh, Tom Doan, Shawn Wood, Josh Owen, Emma Boardman, Tieren Hawkins, Chris Doucet
written by Heather Young, music by Sarah DeCourcy

review by
Mike Haberfelner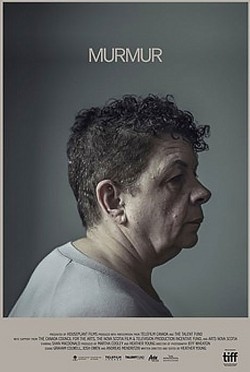 For drunk driving, Donna (Shan MacDonald) is ordered to do community service at an animal shelter - which is basically a not all that pleasant cleaning job. Now Donna is a very lonely woman, who has taken to drinking because of that, and has grown more and more estranged from everyone, especially her daughter who doesn't even want to talk to her anymore. But she sees something in the animals whose cages she cleans, and eventually, when she hears about Charlie, an elderly dog about to be euthanized, she asks for permission to take him home with her instead - which she's granted. Now Charlie isn't the easiest of dogs, as he takes lot of care, and at times pees and even shits into Donna's apartment, but taking care of him gives Donna a new meaning in life, and new joy of life. So she decides to adopt more animals which she smuggles out of the shelter. Donna's apartment thus looks more and more like a mess, but the animals make her happy. But then Charlie, her best friend in the world, dies - and even though this was to be anticipated, it breaks her heart. But what's worse, when helping her taking care of Charlie, a colleague (Andria Edwards) gets a peek of her apartment and all the animals living there, and reports it to the shelter ...
Now one thing's for sure, Murmur is not a film one ought to watch when depressed, as it's not an uplifting movie - but watched in the right frame of mind, one can't deny what a touching film it is, especially since it doesn't seem to try to be, as rather than driving its point home, it presents its story in a slices of life style, being casual about key elements of the story to help them slowly blossom, hinting at things rather than spelling them out to let the viewer connect the dots - and thus slowly drawing them into the world of Donna, whose plight becomes palpable due to the film's subtlety, and also its refusal to judge. And Shan MacDonald in the lead manages to really embody her character with a realistic yet gentle portrayal.
Well worth a look for sure!