Hot Picks

- H4 2012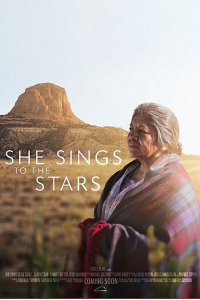 Mabel (Fannie Loretto) is an Native American grandmother who has chosen a particularly unpleasant spot of land out in the desert to live, just because it was the land of her forfathers, as some stone drawings show - drawings that might refer to UFOs. One day a small-fry stage magician, Lyle (Larry Cedar) shows up on her doorstep asking for water for his broken down car's cooler - but Mabel has none as she doesn't have running water in her hut, and her grandson Third (Jesus Mayorga) only shows up every few days, to bring her some. But when the grandson arrives, he recognizes Lyle as the man who has cheated him out of some money, and soon tensions mount, especially since Third is unwilling to let Lyle have any water - and the situation starts to get tense, even more so when Third is bitten by a snake and would need to be driven to a hospital, but with Lyle's car broken down, then Third's breaking down as well, and not enough water for Lyle's cooler anymore, chances are Third might not make it ... but Mabel stays surprisingly calm, healing Third's snakebite with regional herbs and claiming she has seen all of this coming in a dream. And she seems to know a lot more too, also about things that are not quite from this earth ...
She Sings to the Stars is a quite fascinating little film: deliberately slow-paced and refusing to explain itself away and instead slowly sucks the audience into the world created for the film, a world where the real and the supernatural seem to co-exist, where magic and UFOs might be real, but so is the dream to leave it all behind and make it in LA as a dancer. And to do that, the film makes the best use of its scarce yet quite fascinating locations, invariably puts subtlety over sensationalism, and the actors really manage to breathe life into their roles, eccentric as they might be.
Rather interesting to say the least.