Your new movie Motivational Growth - in a few words, what is it about, and what can you tell us about your character in it?
The movie is about my character, Ian B. Folivor, who is a recluse holed up in his apartment for over a year. He develops a close personal relationship with his TV whom he names Kent. At the opening of the film, Kent dies so Ian decides to kill himself. It doesn't go well, and when he wakes up on the bathroom floor, the mold starts talking to him. After that it gets weird. Ian is a smart and capable man who happens to be terrified of the outside world. He was a late 80's computer programmer before he descended into this hole of fear and despair.
What did you draw upon to bring your character to live, and how much Adrian DiGiovanni can we find in Ian?
I was an indoor kid for the first 10 to 12 years of my life. Around 7th grade I started to get into sports and such, but before that it was all Nintendo and comic books. That, coupled with my over sized glasses and silly haircut, was the perfect combination of personality traits to brand me the geek of my class. I was made fun of pretty bad, mostly by the kids a grade ahead of us, but my classmates hit me up pretty good from time to time. It forced me to live in my head alot and made me afraid to interact with people. By high school I was able to make more friends and find my niche, but grade school was tough. So, in a way, my seclusion and torment at the hands of middle school d-bags really helped me prepare to play a man who wanted nothing to do with people. All the times that Ian is really smart and charming are pretty much the bits from the actual me.
What was it like to for the most part act off of a grotesque puppet that's actually ... nothing more than mold?
This is the coolest part of the movie. The puppetry team was able to mix it up physically even though the line deliveries were the same. Here's what I mean: Director Don Thacker and I went to LA to record with Jeffrey Combs (voice of "The Mold"). We worked the scenes together as you would on set. Don picked the best of the best takes to use on the day. So every take of every line delivery was audibly the same, but the puppeteers always gave me something to react to. They were truly one half of the performance and they killed it. It was a three person team who deserve a shout out. Steve Tolin, Midian Crosby and Jeff Waltrowski all had different parts of the Mold's face to operate and they were so in tune that they were able to talk to Don as the Mold and work the face in regular conversation. Watching Don direct the puppet was like watching him talk to an actor. Those guys were tight.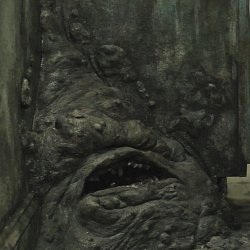 "The Mold"
How did you get involved with the movie in the first place, and how could you identify with the film's rather bizarre horror theme?
I was looking to find my self a grown folks job. I was done with acting. Well, more so done with being poor. So I was interviewing for jobs and was actually offered a job selling supplemental life insurance when I got an email from Imagos Films inviting me to audition. I read the sides and they were so twisted and weird that I thought I should at least go. These seem like people I'd like to know. And it was a paid gig, which doesn't happen much in the Chicago indie film scene, so I thought I'd give it a shot. I truly had nothing to lose because I had made up my mind to walk away, so I went into the audition looking to have a good time. And I did. I did the toilet monologue first and the exchange between Don and I went as such:
Don: You can use a chair as your toilet.
Me: Should I drop my pants?
Odd glances between Don and his producer, complete with slight amusement and a sly smile.
Don: No, that's fine. We get it.
Me: Monologue.
It was so fun. Don had me come in for callbacks to read with everybody reading for every character. After a couple weeks I asked when he thought he would make a decision and he said, " oh, you have the part. I gave it to you on day one. I just wanted you to bring it for callbacks."
As far as relating to the bizarre themes, I thrive on bizarre themes. The stranger the better. It's like they wrote a movie just for me.
Do talk about your director Don Thacker for a bit, and what was it like working with him? And how did the two of you meet even, and what can you tell us about your previous collaborations?
Well, I think i just answered the first part of your question in the previous one. That audition was the first time I met Don. I will say, on our first meeting to go over the script and character, we met at the Eleven City Diner in Chicago and Don was raving about the Eleven City french toast. You gotta try it. It's awesome. And I did. And it was. It was also huge and decadent and not for those people who would like to stay slim and fit. While I was eating he looked me in the eye and said , "how much weight can you lose before the shoot?" He didn't do this on purpose, but it was a silly thing - eat this stuff, now lose weight! Oh, Don. I did work on a secret project with Imagos that I can give details about but when I got to where we were shooting I discovered that all of the other actors were on an intense weight loss program to show the effects of the situation we were in. Now, I'm not a fat guy, I'm actually in pretty good shape at this point, but everyone was trying to get to super thin. No one bothered to tell me this was happening so I said, "screw it. My character was fat when this all started and I lost more weight than all of you." That's what you call creative problem solving. But keep an eye on Imagos Films on social media. When this project is revealed you're gonna want to see it. It looks amazing.

As far as working with Don, I've never met a more determined person in my life. The guy will sacrifice any and everything to get the job done right. He won't sleep sometimes because the project is more important. It's the most important. He has a very clear vision in his mind and he will do whatever it takes to nail it. And he knows how to read people and communicate with them, the way they need to be communicated with, for them to get it. His brain is powerful and efficient. We have a very good working relationship. We developed a kind of short hand early on in the process and now it's just smooth. No matter what we're doing we slide right into it and I give him what he needs. He's a very talented dude. Expect big things. Big things are coming from Don.
What can you tell us about the shoot as such, and the on-set atmosphere?
We shot over nights. It was a 3pm to 3am schedule. And it was awesome! I love film acting. It's all I ever want to be doing. When we shot this movie, I was kind of disconnected from the real world because of the schedule. Don put it best when he said, " We have a bunch of talented budding film makers kicking ass for no money." Of course there was money, just not a lot of it. The film looks expensive, but the budget was low. Everyone brought it. There was no one there who wasn't 100% wrapped up in the job. And we all loved what we were doing. It was the happiest work environment I'd ever experienced. Then again, I worked in the shit world of serving and bartending for 10 years so the bar wasn't that high. But I made a lot of good friends and never wanted to leave. This shoot was the happiest I've ever been to that point.
Any future projects you'd like to share?
It's a secret. Once again, follow Imagos on social media. Or me, I share things too. It shouldn't be long, but I'm under wraps for now.
What got you into acting in the first place, and did you receive any formal training on the subject?
I was an art major in college and I took an acting class as an elective because I figured it would be easy. It was not. But I fell in love with it. It was really all very new to me and I wanted to soak it all up and know everything about it. I hadn't had a new obsession in a long time. When I get interested in something, I devour it. I want to know and do everything that is involved with that thing. I changed my major to Theatre in my senior year. Stayed an extra year in college to finish my degree, then moved to Chicago to study at Second City. By the time I graduated I was cast in an indie film called Treadmill, and then just went from there. I did corporate events, plays, sketch and improv shows. I was all over the place. I was performing on a very regular basis but still had to work full time at a crap job. That's when I thought it was time to give up and that's when Don found me. I'll never leave acting again.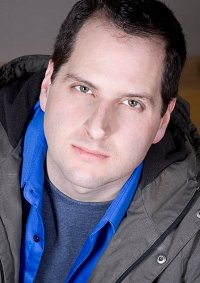 Before moving into film, you have done quite some theatre - so what can you tell us about that part of your career, and how does performing on stage compare to acting in front of a camera?
Stage and screen are very different in practice but the same in theory. You have to develop your character, break down your script and know who this person is. The moment craft is the same. And I love doing all of that work. And you do all of that work beforehand. When the curtain goes up or you get called to places on set, the work is done. It is now playtime. The trade craft is very different. The nuts and bolts of it are two different worlds. In film you're shooting out of context, you can be delivering a heart wrenching monologue to what is supposed to be another actor but because of camera placement you're pouring your heart out to a wall or a room full of crew members. In theatre you memorize the whole play at once, in film I always come prepared and off book for the scenes of the day. I prefer film acting. The main reason is I have a short attention span. Eight shows a week, two on Sunday, I will get bored with the material. I'd much rather spend a day working a scene or a few scenes, wrap those pages and move on. Then, when the shoot is over, move on the next project. I have so much in me, I don't want to get trapped in the same world for months on end. And that's just my preference. I know plenty of theatre actors who hate film. I do enjoy the immediacy of response in a theatre, but I don't need it. I like to create and move on.
So what got you acting in movies eventually, and can you still remember your first time in front of a movie or TV camera?
The very first film I did was a short called Degenerates. I played a video store clerk who gets robbed. It was a tiny film made in Lehigh Valley, PA. No money, just fun. I remember having the best time. My girlfriend at the time was in it. A really good friend of mine who I was in a band with was in it. He's actually acting in New York right now but I don't know if he'd want to be mentioned by name so I'll leave him out of it. But, again, it was a new process and I wanted to learn it and do it well. It was bad. I was bad. But it started something.
Before Motivational Growth, your first venture into horror was I believe The Nest - you just have to talk about that one for a bit!
Actually, I did an adaptation of Poe's The Tell-Tale Heart for a guy at Columbia College. It was his thesis film and I played the caretaker. That was my first horror and it was awesome. It looks great. Our DP on the project, the super talented Josh Tallo of Tallo Film Works, became one of my closest friends and we did a bunch of projects together since. Our dream is to make movies together for a living. We have a lot of ridiculous ideas. I like ridiculous. But I got my job on The Nest because the lead actress in the film, Jamie Newell, and I played mother and son in my first feature called Treadmill, which is available to stream on amazon - just saying. The director Tim Zwica [Tim Zwica interview - click here] was looking to fill the role of Dizzy and Jamie gave him my number. We talked on the phone, he watched Treadmill and said, "you got it. Come on down." That was really easy. I wish getting all jobs was that easy. That was another set where it was a labor of love. Everyone was pumped to be making a movie. Indie film is the way to go, man. You won't get rich, but you'll be fulfilled.
Any other films of yours you'd like to talk about?
I wrote a couple of screenplays that I'd love to produce. So if any producers are reading this, hit me up at www.adriandigiovanni.com. My dream film is a horror/comedy called My Friend Frankenstein which is actually mostly a werewolf film. Josh and I really want to make this one. It's like if Tarantino did Monster Squad, I suppose. It's harsh, funny, sexual and violent. All my favorite things. The bad guy does eat a baby. So, there's that.
How would you describe yourself as an actor, and some of your techniques to bring your characters to life?
I act because I love acting. I take it very seriously but I do not, in any way, shape or form, deify the craft of acting. I don't aspire to be like anyone, I'm not looking to be treated like I'm special, I just like acting. If I could spend all of my time on set and my downtime at home with my family and dogs, that'd be great. Dogs are awesome. You can't make it out to be something it's not. It's a job. It's a super fun job, but if you treat it like a sacred art and be all pretentious about it, you'll lose sight of the point. The point is to fill your days with something you enjoy. Sure I'd like to leave something behind when I'm dead and gone. And I've done that. Now I will make more movies and play with my dogs. As for techniques, I stay out of my head. It's really hard to explain. It's more complicated than this, but, basically, I just be the guy. I believe my improv training is the best training I ever had. Acting is reacting and the most important thing to do is stay in the moment and be aware. Again, I do all of the work before the shoot. I break down the script and build up the character. Know your character, know your lines, pay attention to the actors in the scene and bring it.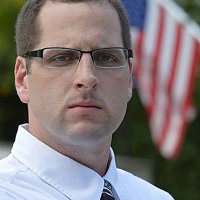 Actors who inspire you?
I'm more inspired by thinkers and comedians than by actors. George Carlin, Louis CK and Bo Burnham are a few of the guys who make me think and laugh. Thinking and laughing are two of the most important things you can do on a daily basis. My favorite actor is Dennis Quaid. I can't really explain why. But all celebrities have that "IT" factor. You see them on screen and you get pulled in. I just relate to his "IT" more than anyone else. Now, he is a great actor. Enemy Mine is killer. Everybody's All-American. He was great in Horsemen, if you haven't seen it, go watch it. I think there's a plateau where great actors live. Talent and skill-wise they're basically equal and from that point it's a matter of hard work, networking and picking the right project. The biggest stars do the best business. Tom Hanks is a great producer and business man as well as a great actor. That's why he's an icon. But is he a better actor than, say, Marlon Brando was? It truly depends on who you ask.
Your favourite movies?
This is a hard question. I love so many movies for so many different reasons. One movie that always makes me laugh and is my go to if I need a pick me up is Kung Pow: Enter the Fist. I don't care what anyone says, that movie is brilliant. I'm a big fan of Charlie Chaplin. His film The Great Dictator is amazing. Also, The Circus is a film that made me want to transition from theatre to film. There is an Italian film called The Tiger and the Snow by Roberto Benigni that will blow you away. Let's see, I also love werewolf movies. All of them. Except one. See next question.
... and of course, films you really deplore?

Feeling lucky ?
Want to
search
any of my partnershops yourself
for more, better results ?

The links below
will take you
just there!!!

Find Adrian DiGiovanni
at the amazons ...

amazon.com

amazon.co.uk

amazon.de
Looking for imports ?
Find Adrian DiGiovanni here ...
Something naughty ?
(Must be over 18 to go there !)

Any werewolf movie can be saved be two things: creature design and transformation scenes. Even if the story or acting is shit, you can at least give us something neat to watch. Enter Wolves of Wallstreet. I don't hate movies. Even with bad movies I'll find some redeeming quality. Except here. Script: bad. Acting: worse. Werewolf design and transformation: Non-existant! They get kind of grey and veiny and hiss a bunch. No werewolves, no transformation. I was pissed. Only movie ever that I hated.
Your website, Facebook, whatever else?
www.adriandigiovanni.com. This also has links to my Facebook, Twitter and IMDb.
Anything else you are dying to mention and I have merely forgotten to ask?
No, that's a pretty thorough interview you got there. Thanks for asking me to do it. This was fun.
Thanks for the interview!