Your new movie Point Man - in a few words, what is it about, and what can you tell us about your character in it?
Point Man is a story about what could have happened in Vietnam and weíll never know...
Andre ĎCasperí Allen (and itís funny: I still dislike calling him Casper from taking a method style of acting towards the character, as he dislikes being called Casper in the film) is a strong, charismatic, political dissident that has a heart for doing the right thing... much like John Stewart from the Justice League, but heís definitely not a hero, in perspective .
What did you draw upon to bring your character to life, and how much Christopher Long can we find in Andre?
Taking a method style of acting to Andre Allen (because he was so different from me) I wanted to create a whole new individual almost. So months before shooting the film I would isolate myself (i.e. not take calls from friends/family nor going out, dress in wardrobe during the day in my home, sit in the dark and meditate on Hans Zimmer music and focus on being in a war and fighting for people who donít accept me, and other things about being in action that veterans taught me to the best of my ability). Also, being as political as Andre was, I would watch and listen to speeches of MLK and Malcolm X and pick up some of their ideolology. Also, through mediation I would find Andreís voice and subtle nuances that helped define him.
There isnít much Christopher Long in Andre! Haha. But I would offer, having a voice and being content with being unique and different no matter how everyone else carries themselves or believes is very related to myself in real life. I love being unique and going Ďthe opposite wayí.
To turn the last question on its head, to what extent could you identify with Alan and the shit he's going through?
I can definitely identify with the idea of being a victim of systemic racial oppression, even discussing the existence of white privilege haunts me.
I understand Andre not wanting to fight for a country that is fighting to liberate another group of people while back in his own country (during the 60ís) heís fighting to be able to drink from the same water fountain as his white counterparts in the military. But I can only imagine and live vicariously through the idea of actual war from what veterans I know personally have gone through and not being an actual soldier.
With Alan being a Marine and the film being quite action heavy to begin with, did you undergo any special training for your role regarding that aspect?
To some extent, yes. The director, Phil Blattenberger, and production mafe it mandatory that all acting soldiers undergo weapons training with all time-period related weapons: having everyone wake up at 4am EVERY DAY as if we were soldiers, carrying forty to fifty pounds of equipment in over 100-degree weather, haircuts, and other small things like that.
How did you get involved with the project in the first place?
Itís funny talking about how I landed the role. I saw the casting for this project (like most actors/agents find on professional industry casting sites) and at the time I had braces, so my former agent at the time didnít want to submit me because of braces not being relevant to the time but also because I had auditioned for a Vietnam-war paid short film right before Point Man and didnít get the job. But Phil (the director) sent me an automated audition invitation - which I thought deemed me special but then I learned he sent the same message to like fifty other actors, not including the 1000 others who submitted, and I decided to audition even with the braces, because at this point (no pun-intended) what do I have to lose, the director clearly sees my braces. So after three rounds of auditions and callbacks I got the job.
What can you tell us about your director Phil Blattenberger [Phil Blattenberger interview - click here], and what was your collaboration like?
Phil was one of those directors that he would never ask an actor to do something he wouldnít do. If we need to get in the water or mud for a shot, he did the same thing. He was more fearless than us at times and heís not even getting on camera! However, Phil exudes true professionalism and compassion because he always made sure, not just the main actors, but any extra or production assistant had everything they needed and were comfortable to do the work. He really desires for people to have fun doing the work on his sets! Also, Phil is extremely creative as he could have sold the writing for Point Man to mainstream industry professionals but had a very unique vision and wanted to tell the truth about African American soldiers in Vietnam. I really admire his ambition.
I canít tell you enough how I loved working with Phil. I remember calling him at least three times a week months before we filmed asking about the character of Andre Allen, the story, and any directives. I told myself, ďI know this guy is growing annoyed of me always calling to talk about the scriptĒ, having a million other things to do on the producing side. But he reassured me that I couldnít call enough and we even conducted Skype sessions to work on scenes and character traits to define this strong character. If I had an idea, I never hesitated to collaborate with Phil about it because heís super easy to talk to and sometimes heíd let me play with things that werenít in his own vision that we kept in the film! It was an awesome experience.
Do talk about the shoot as such, and the on-set atmosphere?
The shoot was unforgettable and unlike many others. Sweltering heat in Cambodia, and each main actor decided along with the director to really get in the swamps of Southeast Asia. There wasnít any fake make-up. Everything in the movie is authentic when it comes to our environment. Even the grenades and a couple of the explosions were real!
Jacob Keohane (who played Silas Meeks) and I decided to play with method acting, so even when we werenít filming we didnít talk to one another (if it didnít involved the film) and if we did our words werenít on the pleasant side... heís a constant professional.
Everyone on set knew what was involved to make this project and story come to fruition so each and every individual worked extremely hard like Iíve never seen on other multi-million Dollar sets. Even with all the external environmental factors, our set was fun, energy was high, people were working constantly and actually enjoyed being there. No one had egos, it really felt like we were all one big family: and we still are!
Any future projects you'd like to share?
I actually just finished the critically-acclaimed play, The Philadelphia Story, as Maucaley Connor (Jimmy Stewartís Oscar-award winning role) at Theatre Charlotte for three weekends not too long ago. I went back to the theatre for a few months after finishing Point Man to refine some of my training but just landed an awesome new TV/film agent in Atlanta so Iím super excited to land the next project!
What got you into acting in the first place, and did you receive any formal training on the subject?
Even as a kid, I had a very vivid imagination and lived outside of myself. My momís friends would constantly ask her, ďwhatís wrong with your son, why does he always look mad?Ē My mom would answer, ďthereís nothing wrong with him, heís just busy believing...Ē Always believing Iím a superhero translated into one day, one semester before graduating college, thinking, ďmaybe I should try actingĒ. I never thought Iíd do it because I was too busy wanting to play in the NFL, playing football my whole life and growing up in the powerhouse football city of Rock Hill, South Carolina made it hard to do anything else. But I started like anyone else, doing extra roles, standing in for stars on set while filming, then getting the training I needed to do the dance.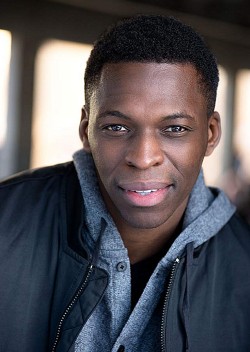 I didnít acquire any formal training, I received even better... I studied one-on-one with Marilyn Carter (The Prince of Tides) from Yale Universityís School of Drama masterís program, who gave me classical training and intensives in Shakespeare. Also, I train currently with Lon Baumgarner, who teaches at the prestigious Alliance Theatre in Atlanta, Georgia.
What can you tell us about your filmwork prior to Point Man?
Prior to Point Man, I had an extensive background in training. I was able to grab a TV guest-star role in Homicide Hunter, a featured dancer role in ABCís TV remake of Dirty Dancing, and a couple of local commercials (within my first year of acting), but other than that I was training four to six hours every single day before auditioning for Point Man, so I was definitely ready for the big one.
How would you describe yourself as an actor, and some of your techniques to bring your characters to life?
Iím an actor that loves curveballs, meaning anything can happen in the moment or the director giving me something to do/say that wasnít in the script or expected right before/during the scene.
I enjoy being able to play with things, words, props, etc. and allow the scene to go in any which way unless directed otherwise.
Iím able to take a method approach to all my work, but now Iíve learned an even greater technique of authenticity from my awesome acting coach who taught Shakespeare in London long ago.
I take my craft very serious so Iím known from those who have worked with me to tend to myself during filming, but when not shooting Iím the happiest big kid. I strive to be the best everywhere I go and my job is to make the directorís job easy.
Actors (and indeed actresses) who inspire you?
Iím always ready for this one, ha!
Top 5 (not in this order): Christoph Waltz, Denzel Washington, Emilia Clarke, Leonardo DiCaprio, Meryl Streep.
Honorable Mentions: Viola Davis, Anthony Hopkins, Cuba Gooding jr, Robert De Niro, Anne Hathaway.
Your favourite movies?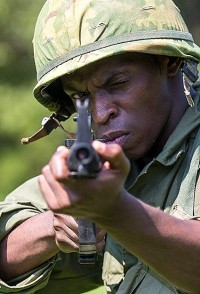 Feeling lucky ?
Want to
search
any of my partnershops yourself
for more, better results ?

The links below
will take you
just there!!!


Iím such a big kid and nerd when it comes to this question. As an actor, I love beautiful tragedies and acting: The Prince of Tides, Terms of Endearment. I also love The Lord of the Rings trilogy, True Romance, Million-Dollar Baby, Searching for Bobby Fischer. But the kid in me, I still watch the Mask of Zorro, any of the Batman movies, and Rocky IV (my favorite one of that series)!
... and of course, films you really deplore?
Ha! Iíll say recently I wasnít too happy with Glass or Replicas. I had high expectations for both of those.
Your website, Facebook, whatever else?
I love people and interacting directly! Itís www.facebook.com/christopherlongactor and Instagram: christophlong
Anything else you're dying to mention and I have merely forgotten to ask?
Last quick story! So I wasnít using the restroom much my last couple of days in Cambodia, from unknown causes, and so the night before production and I planned to take a five-hour bus trip across the country to Siem Reap I took a laxative so that by morning before we left I would relieve myself. The laxative didnít work that morning as it should have, so now Iím on a bus across Cambodia, Iím God knows where with a laxative on my stomach and ready to let loose. We didnít stop much and there wasnít a restroom on this bus. The bus breaks down in the middle of nowhere with only a few houses in an impoverished area and only a small corner store nearby. At this point Iím bubbling on the inside and need to go. I get off of the bus and as I reach the last step I trip and fall off the bus in front of all of these Cambodians laughing at me. Then, I go to the store hoping thereís a restroom and they donít have one! I ask the cashier do they have any toilet paper I could purchase and again, no! They donít even sell toilet paper, napkins, Kleenex, anything! I finally tell the guy, ďI really gotta go, what do you have that I could use to clean myself?Ē He doesnít speak much English and just points to a roll of green trash can bags. We look at each other and Iím looking like no way dude, Iím not using those. Moments later, I find myself in the middle of Cambodia, behind some Cambodian civilians ďhoochĒ on a tree, relieving myself then cleaning myself up with a green trash can bag. WHAT A TRIP... at least I got to see Siem Reap!
Thanks for the interview!