Your new movie Claustrophobia - in a few words, what is it about?
Claustrophobia is the sequel of Skizophrenia. Both short movies are part of a trilogy on mental disorders. The third episode, Nyktophobia, is currently in pre-production.
Is claustrophobia at all a fear you can relate to, and have you done any research on the subject?
Regarding the subject I did some research of course. Through the images I wanted to induce as much terror as I could in the viewers. I personally suffered from claustrophobia: When I was a kid I once got stuck in an elevator. I have overcome this phobia by finding myself again in the same situation.
Claustrophobia is supposed to be based on a "true nightmare" - care to elaborate, and other sources of inspiration when thinking up your movie?
The plot is almost entirely based on a nightmare I was told, to which I added some allegorical elements related to some of my own negative experiences. These are the key factors that inspired me. Claustrophobia is not just about a phobia and the obsessive fear of confined spaces, itís also a metaphor of everyoneís life events with which we have to deal and sometimes seem impossible to handle, making us feel ďparalyzedĒ.
What can you tell us about your directorial approach to your story at hand?
The subject was ready, so we took some time to look for the location. After that I started writing the screenplay and went on with the casting. For this short movie I was in charge of directing and creating the visual effects and the music. I received some considerable help on set. The shooting lasted 2 days and I think that it was a positive experience for all of us.
Do talk about your cast, and why exactly these people?
Regarding the actors: the protagonist is the exceptionally skilled Veronica Urban, who was selected by audition. The two executioners are Michael Segal (an actor, stuntman, producer, writer and friend of whom I think highly - and whoís well known in the underground scene and beyond, in Italy and abroad) and Roberto Ramon, a great actor, friend and colleague (weíre both radiographers), who was the protagonist of Skizophrenia, the first episode of this saga. Beyond the actors, Iíd like to say a big thank you to those who played minor roles and to the extras!
You also have to talk about your wonderfully claustrophobic location of course, and what were the advantages and challenges of filming there?
How could we not mention the location! Finding a claustrophobic location had been quite a challenge in the beginning, but then I had a brainstorm. So itís just the cellar of an apartment block, a building type quite common in northern Italian cities such as the one where Iíve been living for the past 12 years, Bologna. As a matter of fact, Iím from Rignano Garganico, a small town in Puglia (Apulia), a region in the South of Italy where I was born and lived until my early 20s. Then I moved to the beautiful city of Bologna, which played a significant role in strengthening my interest in horror cinema. As I was saying above, this city is full of dark and claustrophobic cellars, so we picked the one that best suited our needs.
Do talk about the shoot as such, and the on-set atmosphere!
The filming took place during the weekend. The mood on set was absolutely positive, lively and collaborative. Of course some glitches did arise, but during the actual shooting everybody was extremely professional and did their job perfectly!
The $64-question of course, when and where will the film be released onto the general public? And anything you can tell us about critical reception of your movie yet?
Claustrophobia will be available for the public to view when our participation and selection (if any) in film festivals will be over. So far weíve been luckier abroad, as in 90% of cases our short movie has been selected in the USA, except for just one Italian horror film festival. Sadly, the Italian audience is quite hostile towards this type of productions, especially if the latter have been made by fellow Italians! In Italy the only film genres that donít get ridiculed are comedy and psychodrama; unfortunately, this country is still old and narrow-minded. On the contrary, the USA are traditionally more welcoming towards all film genres, so itís no wonder that our short has been selected more times there, also in festivals that donít require any entry fee for submissions. Italian people are often envious and claim that Italian productions are selected abroad because directors pay the entry fees. Thatís very sad to hear.
Any future projects you'd like to share?
As I mentioned above, my next project is the third chapter of this saga, Nyktophobia. It will be very dark and have a demonic aura.
What got you into filmmaking to begin with, and did you receive any formal training on the subject?
My fond interest in horror movies began when I was a child. I was barely 10 when I secretely started to watch horror movies on my brotherís VHS tapes: A Nightmare On Elm Street, Evil Dead, Demons, The Fly, Hellraiser and many more. As I grew older I used to film home-made horror parodies with some friends, using an old shoulder-mount JVC that belonged to my father. As for photography, I acquired my knowledge during my teenage years, when a professor at school held a course on black and white photography and slide film processing. There I learned a lot about single-lens reflex cameras and photography techniques. I used an old Yashica with a 50mm f/1.7 lens. But a few years ago I took it to the next level and decided to take an online course on 2D/3D visual effects held by a school based in Rome. After completing the course I filmed some short films to test my newly acquired skills. Then I decided to seriously dedicate myself to studying filmmaking and photography as a self-learner. Iím still doing that and I do my best to improve and refine what Iíve learned so far.
What can you tell us about your filmwork prior to Claustrophobia?
Before Claustrophobia I filmed the prequel Skizophrenia. Going further back, I filmed two found footage short movies and the short movie Venia Mortis, which is included in the horror anthology 17 a Mezzanotte (17 to Midnight). I would have liked to have more time fo film this one and also to do that when I got more knowledgeable. Anyway, things have gone this way and Iím OK with that. Mistakes have helped me to learn and grow.
Going through your filmography one can't help but notice that you never stray too far from horror - at all a favourite genre of yours, and why (not)?
It goes without saying that my favorite film genre is horror! Iím a movie buff and, beyond horror, in my personal top list there are fantasy and science fiction. To me cinema is about escapism, daydreaming and traveling with imagination. In one word: Art! Talking about subgenres, I prefer psychological, paranormal and demonic stories. Iím not really fond of pure splatter movies, except for some masterpieces such as Evil Dead and Bad Taste, where that intentional grotesque humor helps to loosen up everything. Recently Iíve really liked Raimiís comeback with Drag Me to Hell. I love that movie, I watched it at least ten times!
How would you describe yourself as a director?
As a director Iím very ďactiveĒ, namely I like to be alone behind the camera and have no assistants likely to get in my way while working. Nyctophobia will be filmed with three cameras, one of which will be a 4k, so this time Iíll be forced to get some external help! Just joking. For this project Iíll collaborate with the team of The Frim Videomaking in the attempt to create a higher-quality product. As they say: united we stand!
Filmmakers who inspire you?
As for old school directors: first of all Wes Craven (many of my short movies deal with nightmares and surreal elements), Sam Raimi, Polanski (Rosemary's Baby), Tobe Hooper, John Carpenter and Italian masters such as Dario Argento and Mario [Mario Bava bio - click here] and Lamberto Bava. Whereas for todayís horror landscape I appreciate James Wan. I hope heíll return to horror!
Your favourite movies?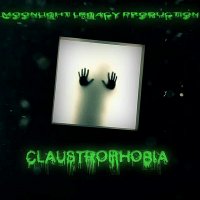 Feeling lucky ?
Want to
search
any of my partnershops yourself
for more, better results ?

The links below
will take you
just there!!!

Find Francesco Longo
at the amazons ...

amazon.com

amazon.co.uk

amazon.de
Looking for imports ?
Find Francesco Longo here ...
Something naughty ?
(Must be over 18 to go there !)

My favorite movies: The Exorcist, Evil Dead, A Nightmare On Elm Street, Rosemary's Baby, Demons, Suspiria, Insidious, Drag Me to Hell, An American Werewolf in London, Sinister, Zombie, Hellraiser, etc. There are too many to mention them all! Among non-horror movies: Requiem for a Dream, Interstellar, Full Metal Jacket, Independence Day, the latest Godzilla, Pacific Rim, Spider-Man, and many more.
... and of course, films you really deplore?
Cinema in Italy is dead, indeed. Most movies have grotesque, pretentious, unsophisticated and boring plots. Often the stories are a despicable portrait of the average Italian person and revolve around social discrepancies among Italian regions. Thereís never room for letting imagination run wild and cross the Alps.
Anything else you're dying to mention and I have merely forgotten to ask?
Iíd like to thank everybody who follows me in Italy and abroad, my girlfriend, my family - who believe in me -, the inhabitants of my hometown Rignano Garganico, those who support and encourage me (Iím especially grateful to the American audience, which is my first supporter and by which my works get selected in festivals). Iíll never forget my first award, which I won in the USA, namely the Best Fantasy/Horror Award at FANtastic Horror Film Festival [FANtastic Horror Film Festival interview - click here] in San Diego for my short movie Skizophrenia. Thank you USA! Iím very grateful! I hope one day Iíll be able to visit San Diego, Los Angeles, California and all the States! It would be a honor!
Thanks for the interview!