Your new movie It's a Strange World - in a few words, what is it about?
It's a psychedelic journey down the deep dark hole of our own mind. A picture that provokes emotional contact of experimental and surrealistic imagery to evoke a reaction in the viewer's eyes, losing grasp of what to follow and surrender to be immersed in the visual and musical orgasm pouring in their mind.
Simply, a story of Eve who decides to escape her lonely reality, traveling into a world of past, present and future.
What were your sources of inspiration when dreaming up It's a Strange World? And how structured was the screenplay of the movie actually, how much was improvisation and found footage?
The film came as a challenge between me and cinematographer Lautaro D'Amato - we both were studying film at the academy of art university and found ourselves baffled by the expectations of story telling we faced in our day-to-day life. We were young at the time with a lot of various film stocks and access to old double 8 cameras, 8 mm, 16mm Arri cameras, some 1CCD cameras, HD, 3 chip cameras - the world seemed endless in possibility. I was very young and driven to explore new territories of storytelling and visual stimulation. At the time I was watching a lot of Bunuel, Tarkovsky, Bergman, Miike, Lynch, and the various other surrealist history that fascinated me not only in film but also in photography and fine art. I was very drawn to the idea to tell a story that is inspired by fantastical fairytales i.e. Alice in Wonderland, to old Hollywood classics, mixing it with the variety of mediums we have to explore and telling a story in the very visual, artistic, and timeless way. But it all started coming to me when I craved the desire to shoot a full on circus on film and revolving the story line around the circus. It was one of the most unique experiences I have ever experienced in making a film, whenever we had free time or available film stock or access to a new camera, we always made it a discipline to go out and shoot right away. The screenplay was never fully developed from the get-go, we would come up with a treatment on the spot, and push it as far as possible logically. I would always write every week for three years in developing the arc of the story and the character up until the last minute of actual shooting, and as I grew as an artist the story kept pushing and multiple different directions evolved with time. The day of the shoot I would brief the talent on what it is that we're doing without them having any idea or concept of what will be shot that day. So you can say that there's a thin line between improvisation and planning, keeping a fresh perspective at a different approach in making a film in creating room for other artists to stretch their own boundaries in a collaborative effort to tell the best story possible. None of the footage in the film was found footage, all the picture you see on the film was originally shot by either me or Lautaro.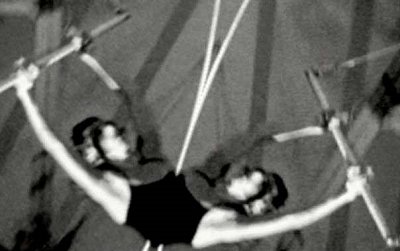 You wrote the story for It's a Strange World together with Lautaro D'Amato - so what can you tell us about him, what was your collaboration like, and how did the two of you first meet even?
Lautaro is an amazing talented photographer and cinematographer from Argentina, who I met the first year attending film school. He was very eccentric and like me thought outside the box - we related on so many levels and we're both big fans of experimental cinema. We both were very interested to tackle new territories been trying to explore the medium of film and digital by shooting as much as possible and experimenting with both mediums to the furthest extent possible in look or latitude. I worked with Lautaro at first on a small project he was shooting, I gaffed for him. Later we collaborated on telling a French film come later called Macondray Lane, which was a non linear love story between two foreigners living in San Francisco. Later, and after a lot of searching, I was shooting the circus after getting permission from the Haight and Ashbury School of Performance Arts with three of my colleagues. we shot on 16mm, did triple exposure and some DV footage as well. I showed Lautaro the footage, he really liked what he saw. He was also venturing at the time to shoot long exposures late night footage and other beautiful imagery that he captured on 16mm film. Made perfect sense for us to join forces and collaborate on a much bigger idea, manifesting simple guidelines to follow in the long journey of shooting this film.
It's a Strange World is at times very associative, even surreal in its approach - so did you ever run the risk to lose your narrative along the way ... or did you even encourage that?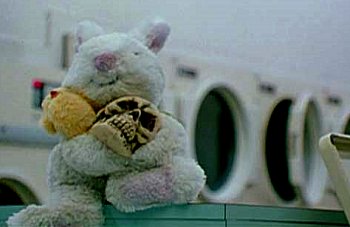 I knew going into this that my ultimate goal was to encourage an experience that the audience could lose themselves into, the ultimate escapism. Seeing as how we kept writing and developing on the spot and as we awaited footage from the processing labs to see what we needed to do next, we felt obligated to stretch the boundaries of narrative storytelling that's shy away from the typical orthodox hero's journey guideline. We know we had our main character Eve, we wanted her to enter into the psychedelic hallucinatory world of her subconscious without being tied down with time - creating a heightened sense project that does more than just tell a story. From the beginning the whole goal was to challenge the audience's perception of what a story is or how a story should be told. When you tackle a story shot on multiple formats, silent, with a non linear structure, then you are intentionally encouraging to not loose narrative, in our case to escalate the concept of narrative into more philosophical levels. I think it was a major risk that played in our favor and helped us create a memorable picture.
You have shot It's a Strange World in a wide variety of formats - why was that then, and what do you think the different formats brought to the table ultimately?
At the time I began developing It's a Strange World I was up in my knees in debt already from second year of college. It was hard to spare whatever money you have between making films or surviving, so under difficult circumstances one had to be creative. It was a blessing in disguise as the timing was perfect: Yes we didn't have enough money to budget a full film, but using old and new film stocks, borrowing short-ends from friends, renting out cameras from school or borrowing cameras from other filmmakers, we were able to bring these elements together to create a unified, colorful, multi-layered picture and perspective that was unique to a film. It made people question how the effects in the film were made, which were mostly in camera. It manipulated people's perspective on whether the Awakening section for example was found footage because of the old look but don't realize we shot every single frame of the film and used triple exposure to distort the image and create a more timeless look. Your eyes never get used to a certain look, or color palette or aspect ratio, it all gets manipulated and distorted to push the boundaries of picture. The mixing of formats from direct manipulation to hand processing to various frame rates to double projection, just to name a few of the techniques that we were able to utilize in mixing the formats of the cameras and stock or digital imagery we were shooting.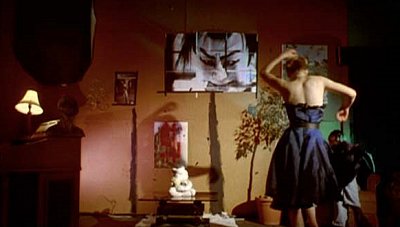 How would you describe the overall look and feel of It's a Strange World?
Imagine tripping on acid or mushrooms, while listening to a beautiful orchestra as you wander through nature, with no conciseness of time. The intention with It's a Strange World is to pay hommage to the greats who inspired us to experiment and push boundaries of story telling. It plays like a silent fantasy jumping from one point of mental memory to the other and interpreting it in the most lucid possible way. It is a clash between fine art photography, classic Hollywood and modern surrealism, at times soothing, in other intense, also scary, silly and happy. It triggers all the familiar emotions in us through joy, anger, disgust, fear, and contentment.
Do talk about your cast for a bit, and why exactly these people?
With this film I wanted to cast strictly non-actors, I wanted the film to have a very raw and organic approach to the expressions of the players in the film. Nicole Calhoun who plays Eve, a talented musician who had no acting experience, was our lead from the beginning of the film all the way to the last frame, she is our main protagonist through telling this story. With every setup, whenever we shot, and as Lautaro would prep-camera and get the lighting in place, I would be working with Nicole on the beats she had to nail, rehearse over and over the blocking with the intent of emotion needed to be portrayed. It wasn't only challenging for me to direct but also more challenging for Nicole and the actors who for the first time in their lives had to surrender themselves to a performance that demanded them to explore new territories of self-learning. I remember there was one day when we were shooting the bunny laundromat scene and Nicole was extremely sick with a cold and physically tired - we decided we had to incorporate that in the character's arc as the character and Nicole to me are inseparable. We used her illness and fatigue to convey her exhaustion and fear of one of her major real phobias, which is bunny rabbits - and you can imagine on that scale for three years creating this piece and the work and dedication put in by all the talent involved. The other cast are a lot of my favorite people, friends, and other crew members who were interested to play in front of the camera.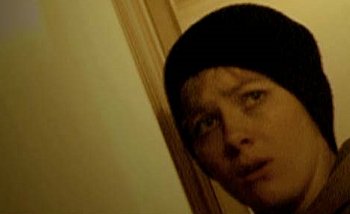 You of course also have to talk about the wonderful music of It's a Strange World for a bit, and was it composed especially for the movie?
Yes, this is a singular original music track, composed by Lautaro and Nicole together, I was there to guide and express exactly what needed to be played and conceptualize the flow and mood of the sound/music of the picture. I also knew there had to be a trumpet in there. They both did a phenomenal job accurately creating a classical and haunting music that was emotionally provocative and complimented the picture to new heights. The production reached out to Ex'pression College in the Bay Area, with help of some musician-friends and students, and awesome Bay Area's finest sound engineers, we were able to create a 10 personnel performing orchestra for the film that we called The Strange Orchestra - cellists, violinists, violist, trombone player, trumpet, among a few. Luckily with the film's premiere at the De Young Museum and other venues the film was accompanied with live orchestration, which brought the whole experience to another level. The foundation of the music was based on the locked edit of the picture, we wanted to create sounds of nature in correlation with classical inspirations. When we would see an image of a flower in the sun, the music would be specifically composed to convey the emotional uplift and serenity of the moment- at times we would see our character running away from danger and push then the music to intensify and have instruments clash conveying eruption. It was physically and mentally an important marriage for the film to be what it is - reflecting the emotional truth behind the visuals we are seeing.
As far as I know, It's a Strange World was shot over the course of three years - so what can you tell us about that process, and about the various shoots?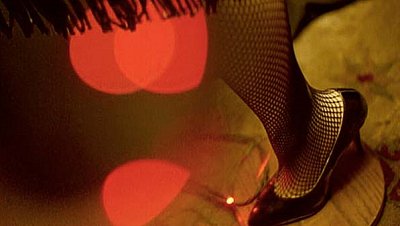 Well, this was the only time I felt I had a freedom to explore with a film, yet there is a lot of uncertainty this project has presented to us. The idea of knowing when to stop was not a question, we just kept shooting and expanding on the story, the journey for long into three years, which started in 2006 and evolved to the film winning the Silver Palm Award at Mexico International Film Festival in 2010. It first started with the circus, and whenever me or Lautaro had time, or film left over or a class we had an assignment for, we always made sure to shoot something we previously wrote for the film and utilize it to our advantage. Through the time it took to shoot the film, we moved around the city twice to different places to live, and shot multiple projects in between, but this was always our fun late night film, the one we were free to do whatever we wanted to, by any means, to express and experiment. We ended up shooting hours of footage that could've extended this picture into a feature, yet we wanted to achieve more than just ideal timing. It was challenging with every month trying to keep the idea fresh, creating and writing more content for the film, and keeping everyone involved excited for that many years - it was immensely hard yet very rewarding. As we kept developing and shooting the story, we kept growing as filmmakers and changing our perspective with what it is we wanted to tackle or talk about. It was noticeable when we would watch the footage linearly as we shot it, and that's why the film had to take a form of its own to bring together the various styles, approaches, looks and formats.
The $64-question of course, where can your movie be seen?
The film has recently been available online for free, for the public after making its festival rounds for the past couple of years. You can view the film directly on my website at http://www.hassansaid.com and also can be viewed on Vimeo: https://vimeo.com/hassansaid/itsastrangeworld / YouTube: https://www.youtube.com/watch?v=2unWdQJnJLA
What can you tell us about audience and critical reception of It's a Strange World?
After many years of work, that was ultimately the purpose in creating such a picture, and I couldn't wait to see the audience and critical reception. The film was first exhibited at the De Young Museum in San Francisco, which was my first time to see the public reaction, and it was divided. Some people seemed to be frustrated with the lack of direction they expected out of the film, trying to literally identify and analyze every motive/shot, yet others became involved with the picture, the story, the characters, and the visuals, letting themselves be totally immersed and developing a desire for multiple viewings. The film was received very positively by critics, which I was surprised by and very happy about. Josh Samford from Rogue Cinema said "It's a Strange World from director Hassan Said is a 27 minute free-form bit of surrealist cinema, similar to the work of David Lynch or Luis Bunuel… I can only tell viewers that this is a picture that is beautiful for its craft and not simply for its storytelling." The Independent Critic's Richard Ropes wrote "Destined to be wildly popular on the indie and underground film fest circuit, Hassan Said's It's a Strange World is easily one of the best shorts I've seen yet this year and an unforgettable experience for the open-minded cineaste who is able to surrender and surrender again to the cinematic experience."
Any future projects you'd like to share?
I am currently in development of two feature films to be shot in the US and one feature to be shot in Egypt.
Recently finished my Spanish film Sal y Limon, which won Best Cinematography, Best Actor and Best Actress at the International Euro Film Festival, the trailer can be viewed here: https://vimeo.com/22475884
Finished the first season directing an awesome web series with a talented writer Aaron Keene called Death Will Tremble, which can be viewed on blip tv: http://blip.tv/deathwilltremble - and more projects to arise on the surface soon, it is a neverending grind.
What got you into filmmaking to begin with, and did you receive any formal education on the subject?
I got into filmmaking at the age of four, not necessarily directing but wanted to be part of an art form that mixes all the elements of artistic expression into one. I would watch old classical westerns, horror films, foreign pictures as young as eight years old. I decided when I moved to the US to attend the Academy of Art University in San Francisco, where I earned a B.A. in motion picture and television.
What can you tell us about your filmwork besides It's a Strange World?
I have been making films since 2004, I have been very fortunate to exhibit every film I have done in a national or international festival. One of my proud projects and one of the most challenging was called Mute, which won the German Independence Award at the Oldenberg International Film Festival. I was also very fortunate to produce a short in Angola, Africa sponsored by the ministry of culture, the film was called Alambamento, which was picked up for distribution by Shorts International and now can be viewed on iTunes, Amazon, VOD and in over 40 countries. I recently joined the Screen Actors Guild and have been fortunate to work in front of the camera, in smaller parts, on films with directors like Clint Eastwood, Dave Guggenheim, John Singleton to name a few. I've built all my work from scratch and with almost nothing, it has landed me recognition and accolades in the US and abroad, over 50+ festival selections and awards.
How would you describe yourself as a director?
A taleteller of stories of self-awareness and vivid realities. Poetic use of striking characters and imagery explores the psychological impact of both life's shocking and heartwarming moments. For me, films are about "glimpses of a person's life, a situation, or experience; that's what makes films more powerful than having a beginning, middle, and end." My work tends to be provocative or controversial at times, the topics I like to explore are expected by audience to be super coated. I am drawn to character-driven stories of people that need an audible voice in the world. I directed films in English, Spanish, French and want to continue to explore more cultural stories and various languages.
Filmmakers who inspire you?
Stanley Kubrick, David Lynch, Paul Thomas Anderson, Wong-Kar Wai, Roman Polanski, Billy Wilder, Sergio Leone, Alejandro Jodrowsky, Alejandro G. Innaritu, Joel Coen, Federico Fellini, Lars Von Trier, Youssef Chahine… this list can be really long.
Your favourite movies?
This is the hardest question by far, but to name a few off the top of my head: Mulholland Drive, Once Upon A Time In America, 2001: A Space Odyssey, There Will Be Blood, The Holy Mountain, The Long Goodbye, La Dolce Vita, 8 1/2, Last Tango in Paris, Oldboy, Breaking the Waves.
... and of course, films you really deplore?
Oh, that is a whole interview on its own. But dare I say Lord of The Rings trilogy? It's very well executed with superb craftsmanship, yet to me it's an utter dull experience.
Transformers, all or any of them, fell asleep watching one of them in theaters.
Your/your movie's website, Facebook, whatever else?

Feeling lucky ?
Want to
search
any of my partnershops yourself
for more, better results ?

The links below
will take you
just there!!!

Find Hassan Said
at the amazons ...

amazon.com

amazon.co.uk

amazon.de
Looking for imports ?
Find Hassan Said here ...
Something naughty ?
(Must be over 18 to go there !)

www.facebook.com/theworkofhassansaid
www.youtube.com/theworkofhassansaid
www.vimeo.com/channels/hassansaid
Interviews:
http://cairoscene.com/ArtsAndCulture/Egyptians-in-Hollywood-
Hassan-Said-and-his-Character-Driven-Storie
http://bazaar.town/an-anecdote-for-human-life/?v=223
https://soundcloud.com/longhaulpodcast/ep19-with-hassan-said
Anything else you're dying to mention and I have merely forgotten to ask?
Yes… but I'll let you think about that one for the next interview.
Thanks for the interview!