Your new movie 8 Remains - in a few words, what is it about?
8 Remains tells the story of Talli, a young woman who, hurting from a trauma in her past, falls for the wrong man. A serial killer. And in the moment of her death she's thrown into a mirror world of sorts, where she has to relive past events while being hunted by her killer.
How did the project come into being in the first place?
I've lived in Asia for quite a while. When I returned to Germany in 2011 I planned to get into the local movie industry. But it was tough. When I got in touch with author Laura Sommer we saw a win-win situation in combining our work efforts. She had some money to invest and wanted to shoot a teaser for a movie adaption of one of her books. I wanted to shoot a feature film. Ultimately we put one of her stories, 8 Remains, on screen using her funds as starting investment.
What can you tell us about 8 Remains' writer Laura Sommer, and what was your collaboration like?
Laura Sommer has made a fantastic career as self-publishing novelist on Amazon. She's crazy, in a good way. And I believe that's why we connected so well :) We had a very limited amount of time when writing the script. We brainstormed, she started adapting her story for the screen in German, and I went on translating her work while she was still writing it, altering the script in the process in mutual agreement with her. Then we gave the result to screenwriter Wolf-Peter Arand who polished the script in the small amount of time we had left until the start of principal photography.
8 Remains is rather non-linear and associative in its narrative - so how hard (or easy) was it to not literally lose the plot when bringing the script to the screen?
I believe I had a good sense of where we were in the story, where we came from and where we were going, specifically during the shoot. But I think oftentimes I literally was the only one on set. The question: "Where are we? Is this real, or the dream world?" came quite often during the shoot. And one small scene we messed up with Talli wearing the wrong dress. Luckily we just had to redo three shots to make it work.
Especially because of the film's rather other-worldly storyline, to what extent could you actually identify with Tally and her experiences?
8 Remains, in its making, has a touch of French impressionism. The plot is oftentimes secondary to the emotions of the dream sequences. I don't identify with Talli on a deep personal level, but with the underlying emotions of all the events she has to go through, and went through. I believe a lot of women find similar experiences in their past which ultimately puts us (females) all in a same position of finding our true inner voice and not be distracted by people around us telling us who we should be or how we should behave. That said, that's true not only for a lot of women, but for people in general.
Do talk about 8 Remains' approach to horror for a bit!
The production of 8 Remains is lying a bit in the past now, and I have done another film since, called 3 Lives. And now recently The Curse of Hobbes House. After those three films, I believe that the classification of 8 Remains as horror isn't really correct. It's actually a psychological fantasy thriller. However, sales people usually tell you horror sells, and that's what you should focus on as marketing angle. I actually came to the conclusion that that's wrong and you really should invest time to find your tribe. The wrong audience will leave disappointed. The right audience will stay with you and will join you on the journey with your next films.
What can you tell us about your key cast, and why exactly these people?
Laura Sommer was in touch with Maja-Celiné Probst and suggested her for the lead role. When I spoke to her I knew that she's the one! I've worked with Gregory B Waldis before in 2012 for a segment I shot for the multiple director feature Trainstation. That was really fun and he proved a great fit. They all jumped on board and were free at the time.
A few words about the shoot as such, and the on-set atmosphere?
Shooting 8 Remains was one of the most enjoyable shoots I had. We got offered this amazing castle a two-hour drive north of Berlin. There was no mobile network, and we all had to stay in three holiday apartments and an old dormitory for school trips. And that's how it felt, a great awesome school trip of sorts, because we were so close together for the time of the shoot. Everyone enjoyed it.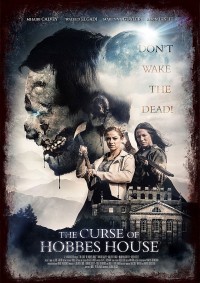 Feeling lucky ?
Want to
search
any of my partnershops yourself
for more, better results ?

The links below
will take you
just there!!!


Anything you can tell us about audience and critical reception of 8 Remains?
8 Remains polarises. There's the audience who is willing to just let go of the idea of a very stringent plot, sits back and enjoys the ride. Usually those people like the film and its sublayers of meaning. However, a lot of people were also asking plot related questions and would have liked a more tangible world with more explanations of its workings.
Any future projects you'd like to share?
My latest project The Curse of Hobbes House just finished post production and will be presented at the virtual market at Cannes this year in June. You can check it out here: http://thecurseofhobbeshouse.com
Your/your movie's website, Facebook, whatever else?
http://8remains.com (with all the links where you can watch the film)
https://www.facebook.com/JBlockbusterMovies/
Anything else you're dying to mention and I have merely forgotten to ask?
We started a blog with stories specifically designed for an audience, which might enjoy our films: http://theheroinetribe.com tells awesome stories of female artists, filmmakers, scientists and more. Do check it out!
Thanks for the interview!