Your new movie We Die Alone - in a few words, what is it about?
We Die Alone is a dramatic thriller about a guy who hides behind the internet, ghosting women on dating websites because he is afraid to meet them in person. Until one day when he meets his new next-door neighbor and spirals out of control trying to connect with her in the real world.
Among other things, We Die Alone is a film about the modern dating world - so is any of this based on personal dating experiences? And also, to what extent do you see yourself in Aidan - or maybe in Chelsea or Elaine for that matter?
Yes, I can certainly identify with each character in some way. Although I am currently in a successful 7-year relationship, when I was writing We Die Alone, I thought of the past and how I stood in my own way of having meaningful romantic connections. When it comes to dating, some of the defense mechanisms we develop to protect ourselves and avoid vulnerability can seem crazy! Hopefully something we learn and grow from. Each of the characters in We Die Alone represents some things people do to create emotional obstacles when dating.
(Other) sources of inspiration when writing We Die Alone?
I first got the idea for We Die Alone while on a hike in Los Angeles. The park wasnít overly crowded, but this was obviously a popular time to visit this particular trail. I studied the other hikers taking in the temporary escape from the city. Sometimes they offered a courtesy smile if their eyes met another personís, but mostly they ignored each other. I began to think about interpersonal relationships and all of the missed connections that must occur by people not truly acknowledging the opportunities right in front of them. I believe everyone desires love or validation on some level, and I enjoy mulling over the challenges in finding successful romantic relationships. For some, finding a partner is effortless, while others find it nearly impossible. I also believe that a personís ability or inability to find connection is a choice - whether conscious or subconscious.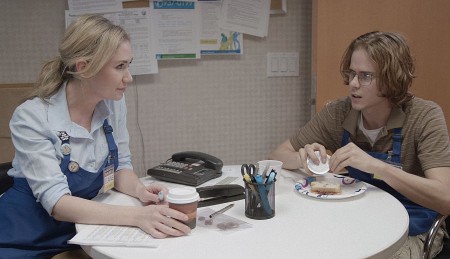 Without giving too much away, We Die Alone takes a turn towards the macabre in the finale - was this at all intended from the get-go or did this only develop when writing?
I love a good twist. So, I did enter the writing process knowing that one was coming. For this, I thought about how I would expect the story to go and then took an opposite approach.
At least for me, We Die Alone is also darkly humourous - would you at all agree, and if so what can you tell us about your movie's brand of comedy?
I do think it has humorous elements. Life has emotional layers, and I think a good story should also have them. For We Die Alone, I think comedy helped to sell some of the awkward and endearing moments for Aidan.
What can you tell us about your overall directorial approach to your story at hand?
We Die Alone is my most personal film to date, but itís also my most collaborative. Two-thirds of the cast are female, so it was important for me to collaborate with women in the development and writing of this project. Because this is a story about relationships, I spoke with different people about dating and the varying tactics people use to connect with potential love interests.
I know directors get most of the credit for a film, but I really do appreciate the collaborative aspects. It really does take a village, and as a director, you can learn or discover a ton about your story just by listening to and considering the perspectives of the crew members you hired. To me, it adds dimension to a project. Of course, you can keep what you like and discard what doesnít resonate with you, but I like to listen to hear points of view.
Do talk about We Die Alone's key cast, and why exactly these people?
The thing about We Die Alone that Iím most excited to share with audiences is the remarkable cast:
I have been a fan of Emmy nominated actress Ashley Jones, who was my first choice to play Elaine, since I initially watched her on the popular HBO series True Blood. At the time of production, she was on the soap opera The Bold and The Beautiful, so I was excited she was available and interested in working on the project.
I immediately knew Samantha Boscarino was perfect to play the role of Chelsea when she walked into the casting office. We auditioned a lot of great actors that day, but Samantha had the talent and presence that perfectly contrasted the other characters in the film.
Baker Chase Powell, my producing partner, plays the main character Aidan. The role of Aidan was very personal to me. I needed someone who could convey the innocence of wanting to fall in love along with the dark realities of being alone. I had directed Baker on a few other projects and always enjoyed the experience. I was blown away by the depth and subtle nuances that Baker brought to Aidan.
Every time I watch the film, Iím moved by what the actors bring to the screen. From the table read to production, these three seemed to intuitively translate what I wanted to say with this film. I had so many wonderful choices in the editing room.
A few words about the shoot as such, and the on-set atmosphere?
Thankfully everything ran smoothly. The entire crew seemed enthusiastic about the production, especially once we started shooting the scenes. Itís exciting to see something written played out in front of you.
Our only issue was that during our busiest day of shooting, there was a fire drill at the location! My amazing AD, Nicholas Gianforti, was able to work things out and we wound up finishing everything we had planned for the day.
Anything you can tell us about audience and critical reception of We Die Alone?
So far it has been amazing. We won awards at nearly every festival we played at. The audience has been extremely kind to us. We are noticing people sharing the film and giving it really positive attention on the social media platforms. The critics have been equally enthusiastic about the film. You spend months or years on a project and to even complete the film is a miracle. The positive feedback and any critique have been appreciated.
Any future projects you'd like to share?
I am currently developing a feature film. I also have completed two experimental shorts (A Machine for Boredom & Orbital Discourse) that are currently being submitted for next yearís festival run. All the projects touch upon societal issues such as capitalism, gentrification and each of our responsibilities / participation in these issues.
What got you into filmmaking in the first place, and did you receive any formal training on the subject?
I have always loved film. When I was a child, my aunt would bring me to the movies almost weekly, and to this day we discuss film. Of course, film is a great escape, but it is also a wonderful mechanism to visually discuss your thoughts about any topic. Iíve never been the type that can effortlessly stand in front of a group of people and talk about my point of view, but I can certainly show them.
I graduated from NYU where my major was sociology-oriented. This really helped with story building. For film technique, I currently take classes at UCLA. They have a wonderful extension program that allows me to pick and choose the areas I wish to expand on.
What can you tell us about your filmwork prior to We Die Alone?
I did a webseries in 2015 with my producing partner Baker Chase Powell. From there, we learned that we both love horror and suspense driven material, so we founded our production company Glass Cabin Films. Since then we have done a few shorts including Vexed, which currently has over a million views on YouTube, and Sloven, which aired on PBS after winning the REEL 13 contest for Best Short Film.
How would you describe yourself as a director?
As I was saying, I definitely like to collaborate. Although I may be leading the pack, I pick whomever I choose to work on my team for a reason. I am not looking to work with a bunch of yes-men/women.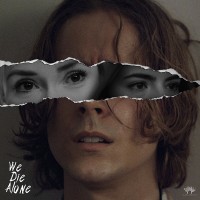 Feeling lucky ?
Want to
search
any of my partnershops yourself
for more, better results ?

The links below
will take you
just there!!!


Integrity and communication are important to me. I expect people to follow through on their commitments or communicate if plans change. A film has a lot of moving parts and I find things work better when everyone is upfront with their intentions and expectations.
Filmmakers who inspire you?
Darren Aronofsky, Alfred Hitchcock and Stanley Kubrick are my biggest inspirations at the moment.
Your favourite movies?
Black Swan, anything Hitchcock, Rosemaryís Baby, The Shining, The Skeleton Key, Clash of the Titans (1981), and for my guilty pleasure runner up Canít Buy Me Love (1986).
Your/your movie's website, social media, whatever else?
Links to watch We Die Alone:
Amazon Prime: https://www.amazon.com/gp/video/detail/B08F4XCSPH/
Vimeo On Demand: https://vimeo.com/ondemand/wediealone
Social media - We Die Alone:
Website: www.WeDieAloneFilm.com
Instagram/Twitter: @WeDieAloneFilm
Facebook: https://www.facebook.com/wediealonefilm/
Marc Cartwright:
Website: www.MarcCartwright.com
Instagram/Twitter: @McPhotog
Facebook: https://www.facebook.com/MarcCartwright/
Thanks for the interview!