To start this off, how would you describe yourself as an actor, and some of your techniques to bring your characters to life?
I would describe myself as a 'character' actor, by that I mean becoming a certain character on purpose. Creating them in a very specific way that tells a cohesive story on screen, makes me a 'screen' actor. I'm big on hair colour change, weight transformation and anything I can do to 'become' the character.
I've heard somewhere you actually got into acting via stand-up comedy - so what made you decide to make the switch to acting, and how did stand-up comedy prepare you for being an actor? And did you at all take acting classes or the like?
I knew I was born to entertain, actually I started acting very young at church fete's with my family. In school I was very unsure of myself and what I wanted to be as an adult, but as soon as I tried drama class I came to life. Stand up comedy was one of the things I studied as a young man, when I was exploring my whole repertoire as an entertainer. During that process I realised I was better off learning a script rather than doing it on the fly, which is a much harder thing to do. I have done a further 10 years of study outside of secondary school, including VCA drama and various on camera classes and workshops of notability.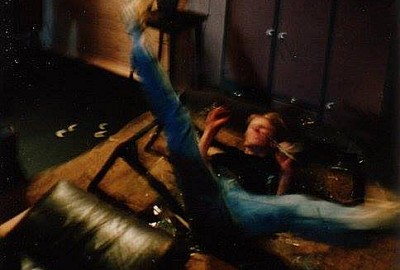 The Huntsman
Your first movie was, I believe, The Huntsman - now how did that come about, and what can you tell us about your experiences on that set?
I had a call from my Taekwondo instructor at the time, asking me if I could do side splits in a movie he was producing. I had no idea the size of the production or how important it was in my stepping stones until I arrived on set. I remember other actors in the film were actually jealous of me having to perform all the various stunts that followed. I didn't realise it was somewhat the 'beginning' of my acting career, until later when it premiered at the cinema.
In The Huntsman you play a martial artist, and you're actually trained in martial arts - now do talk about that set of skills of yours for a bit, and to what extent does it help you book roles?
In the beginning it was imperative. Later I used these skills to banter my way through film school and managed to get cast in nearly every student film in second year as a result of my martial arts training. Most young guys are into action, so I found I could exploit that skill very easily during that time. As The Huntsman served as somewhat of a showreel piece, most other filmmakers wanted to be associated with me because of its success, and it also helped me in auditions that followed.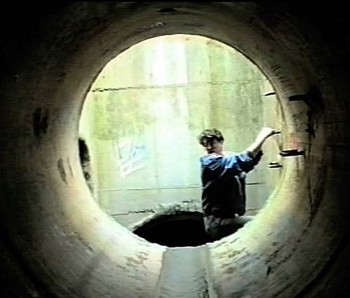 The Hidden
The same year as The Huntsman (1993), you also directed your first movie, The Hidden - now what made you decide to step behind the camera, and what can you tell us about the movie as such?
I was moreso wanting to direct and had played a smaller role in my first two films in fact, The Samurai, which is a 30 minute film, I played the villain, and in The Hidden I did a cameo (my first feature) where I played a weakling, as I wanted to also show my diversity. It's funny looking back now as that's exactly what I did recently in my latest two films, in Revenge of the Gweilo I play a hero and in Colourblind I play a loser.
Let me pick a few of the movies you've been in rather randomly (and probably also based on their titles), and please do say a few things about each:
Radio Samurai?
This film I was 100% cast for both my comedic skills and martial arts which made it the perfect vehicle for me as an artist.
Queen of the Damned?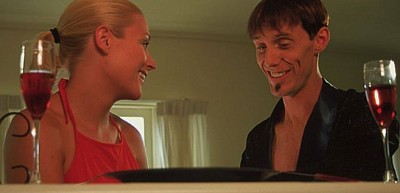 Radio Samurai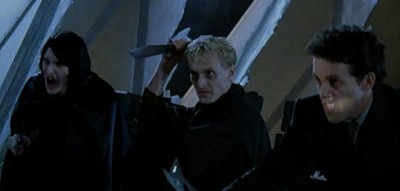 Queen of the Damned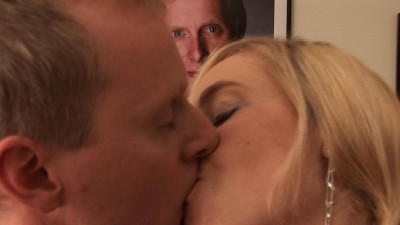 How to be a Sex Star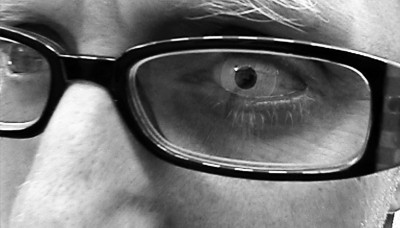 Suburban Zero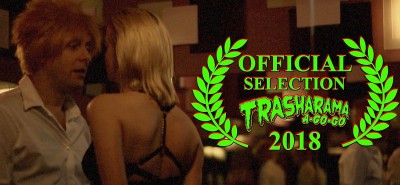 Vampire Hooker Hotel
I was the attacking vampire, this one moreso because of my looks, which I auditioned for. I also doubled for one of the leads who had the same sizes/stats as me.
How to be a SexStar?
A mockumentary which pretty much follows my character from Radio Samurai and amalgamates the character from Jasper. In fact Jasper has been referred to as the fictional version of SexStar.
Jasper?
Purely a renegade, rebellious film I made after the laborious process of making my rape revenge horror film Tomboys. I really needed to get back in FRONT of the camera after that experience.
Suburban Zero?
Cast purely based on the fact that at the time I resembled David Bowie from The Man Who Fell to Earth (which was the casting brief) coinciding with the fact I was runner up to play an alien opposite Nicolas Cage in The Knowing.
Sheborg Massacre?
This one probably based on the fact that I have played the pickup artist one too many times. Dan Armstrong cast me more for tongue in cheek comedic value, rather than dramatic integrity.
Vampire Hooker Hotel?
This one believe it or not was by request. The executive producer who is a fan of my work asked me to combine my love of horror and comedy into one short film for a Grindsploitation compilation for Troma.
You also appeared on the popular Australian daily soap Neighbours - so how did that come about, and how does shooting a daily soap compare to making a movie?
It's completely different. Daytime television is tightly scripted, no room for error and has a quick turnaround time. I don't find that process very creative or fun to be brutally honest. I love genre filmmaking and creating my own worlds. A lot of soaps are criticised for 'delivering lines' as opposed to 'acting'. When you're watching them you never really get sucked into the storyline as much as when you're watching a feature, or at least that's my experience.
Other film and TV appearances of yours you'd like to mention?
Evil Never Dies was fun, I got to act with Chris Kirby a second time, after both being in Queen of the Damned, and when I was in Marshall Law, I remember my father was at home watching TV and he saw me appear on the screen the night it aired and he got all excited and rang me about it, so that was rewarding.
Any future projects you'd like to share?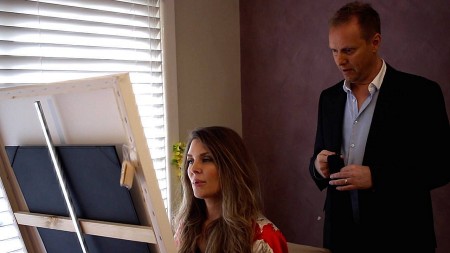 I, Portrait
I, Portrait is the next one to look out for. I play co-lead alongside Natalie Heslop. It's technically my 9th feature film and I'm very excited about it. We are looking at a 2019 release. The Debt Collector I think too will be a fun one to watch, it's Richard Wolstencroft's seminal work and in it I play a very creepy albino character. In Cult Girls, which I am the casting director on, Mark Bakaitis asked me to play a cameo, which was fun, also because I got to play in a scene with my good friend Jane Badler.
Your/your website, Facebook, whatever else?
https://www.imdb.com/name/nm1554712
https://www.facebook.com/NathanHillMovie

Feeling lucky ?
Want to
search
any of my partnershops yourself
for more, better results ?

The links below
will take you
just there!!!


Anything else you're dying to mention and I have merely forgotten to ask?
I'm trying to figure out what my 10th feature film will be about, or moreso which script I will make next. I've always dreamed of having a 10 film box set on DVD or Blu-ray. I can't believe it's now close to becoming a reality after all these years.
Thanks for the interview!